Victoria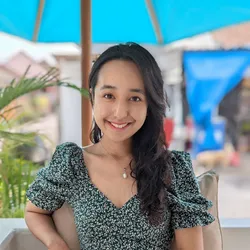 Nothing makes me happier than eating a good meal. Sampling new dishes from different cuisines and being able to travel to a new country to do just that is a dream come true for any foodie.
Other than being a foodie, I love trying out new activities in different places. From a relaxing massage in Thailand to snowboarding in Japan and surfing in Bali.
Before all this eating and travelling, I worked as a food and travel writer in Japan. Then I spent a few years working in multiple London-based corporations as a marketing manager while also running a food blog.
After a handful of stressful years, I negotiated a fully remote job that allows me to work from anywhere in the world. The flexibility has helped me better manage my anxiety and rekindle my joy of eating and experiencing new things.
When I'm not working, I document my travels. My current goal is to become a full-time flying piggy (pigs can fly if you believe they can).
Favourite destinations
If you're looking for an adrenaline rush, go to Niseko in Hokkaido, Japan. I lived in Japan for over 2 years, where I worked as a food and travel writer for the printed magazine Experience Niseko. Here I picked up snowboarding and absolutely fell in love with it. France or Canada doesn't come close to the powder snow you'll experience here!
My favourite destination for food has to be Penang, Malaysia. I lived here for over a month in 2022, and now it's my go-to destination for food in Malaysia.
For total relaxation at an insanely low price, head to Bali, Indonesia. I still dream of the full spa days I had here. There are so many things to see in Ubud and things to do in Canggu. Alternatively, hang out at Kuta Beach if you're short on time. Either way, you'll have a blast here.
Follow Us
Find me on our Instagram and TikTok more often. So, give us a follow!
Find out more about Tabi Together.
Recent Travels