There are tons of things to do in Penang and every time we visit this enchanting island there's always something new to explore. Penang is our destination when we want a relaxing getaway and enjoy some (really really!) good food. From nature-focused activities to sampling yummy delicacies, you will never get bored on this island.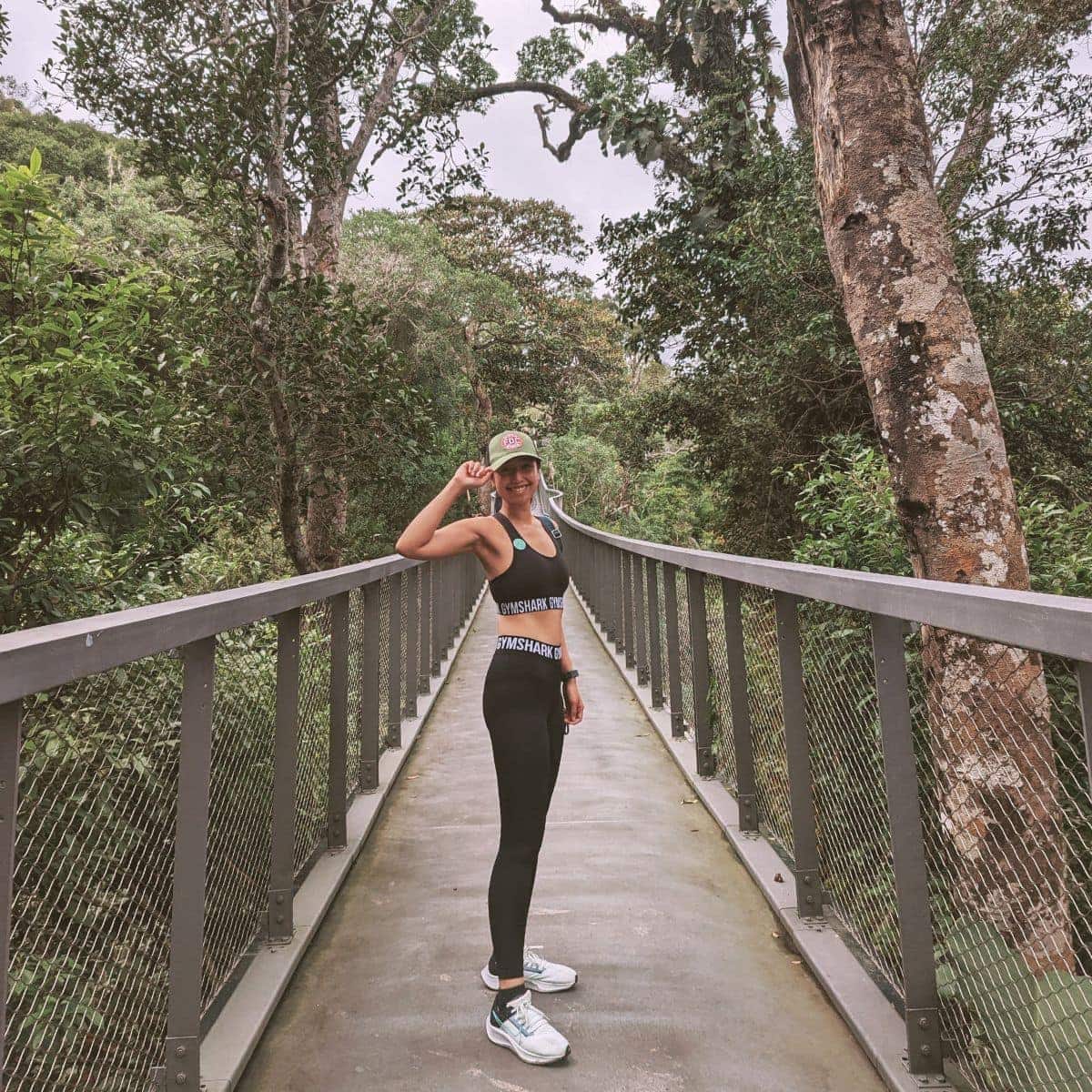 The best months to visit Penang are December and February for the festive vibes of Christmas and Chinese New Year.
It makes a great escape from hectic Kuala Lumpur as it's only a four-hour drive away. While you could enjoy Penang on an impromptu day trip, we recommend three days to cover all the main attractions.
After years of exploring the island, we bring you our ultimate travel guide. The idea came to us after reading numerous blogs and Reddit threads suggesting outdated and overly touristy attractions.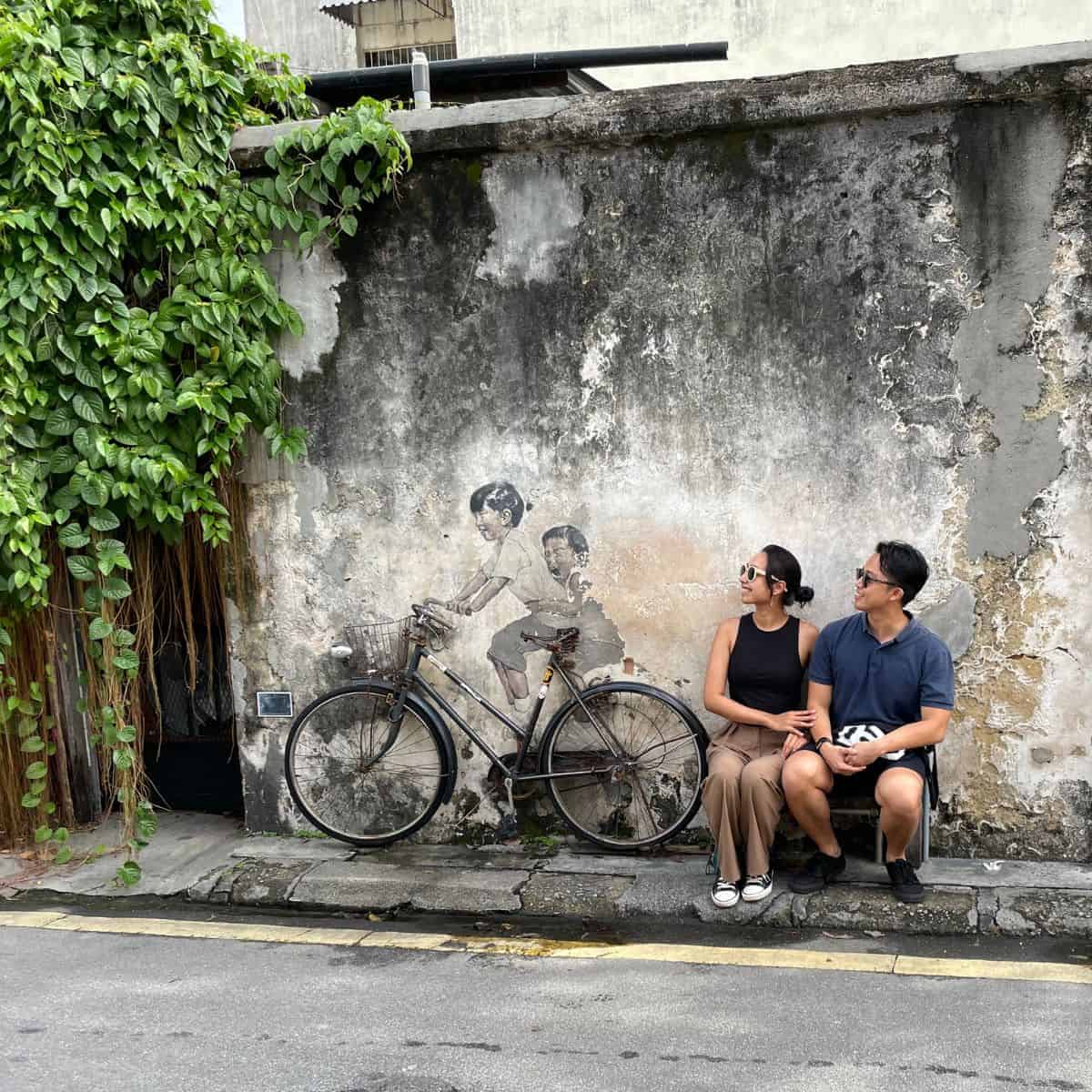 We also decided to categorise our suggestions to cater to different budget ranges and different kinds of travellers. So, whether you're travelling solo, a couple, or with family you can take something away from our guide. You can also jump ahead to the summaries of each section. 
Jump to:
Best Things to do in Penang (History and Culture)
The Malaysian state offers many unique attractions and exciting activities that showcase Penang's heritage and rich cultural diversity. However, we have narrowed the list down to these five must-visit spots. These recommendations embody Penang's essence, from historical sites to vibrant murals. So, take advantage of these spots if you're seeking unique things to do in Penang.
Blue Mansion
This blue manor, also known as Cheong Fatt Tze Mansion, will surprise you with its beauty and history. You may even recognise the place from the iconic mahjong scene in 'Crazy Rich Asians'. Chinese tycoon Cheong Fatt Tze constructed this structure in the 19th century, making it his home and office. We recommend taking the tour there as you'll learn the island's history and how the building became a UNESCO site.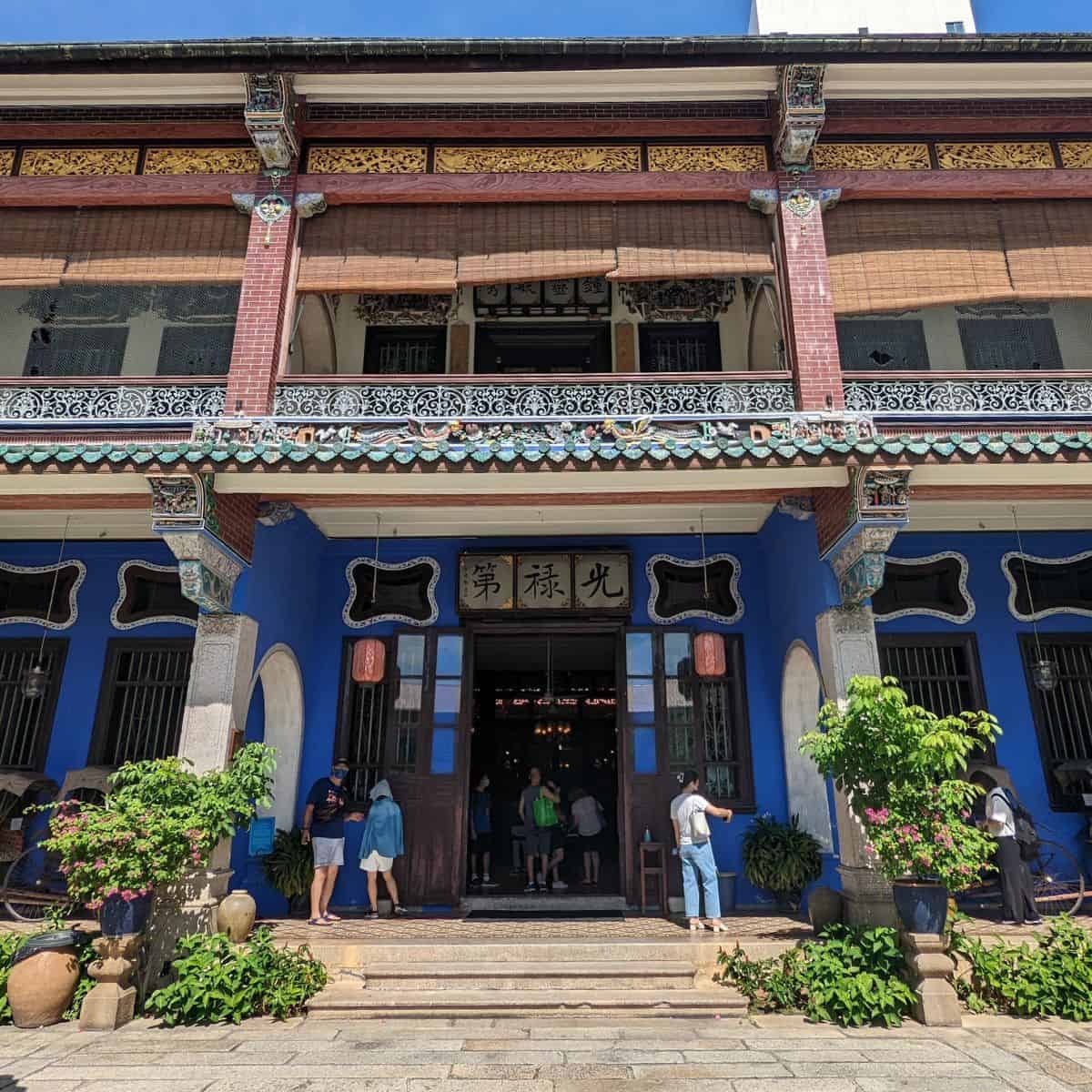 You can either take a 45-minute guided tour or a self-guided tour to explore the mansion. The self-guided tour will let you explore the façade of the manor, courtyard, ground level, main lobby, and the exhibitions upstairs. You can explore the entire place within an hour, but you're welcome to stick around for longer. For a more comprehensive experience, we recommend taking a guided tour where you can ask questions.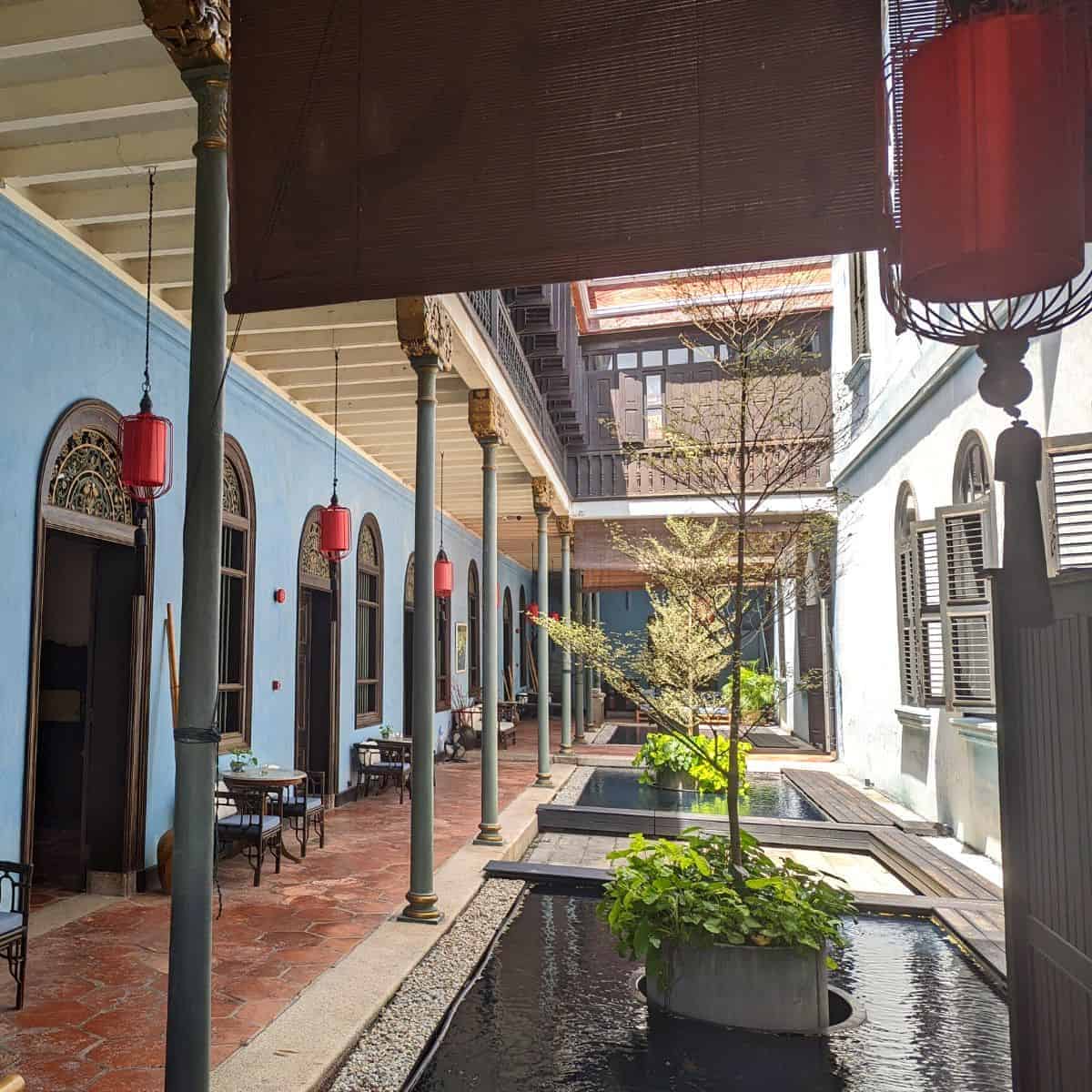 The guided tour will take you through the house while the guide provides you with cultural, architectural as well as historical knowledge of the manor. We really enjoyed the guided tour as we got a deeper insight into the significance of the Blue Mansion.
As it's really popular, we recommend booking a slot for the guided tour a few days in advance. We suggest visiting in the early morning right after it opens or on weekdays, as weekends are busier. 
Also, some parts of the mansion are only reserved for hotel guests. Therefore, you might want to book a stay there for a complete tour of the whole place.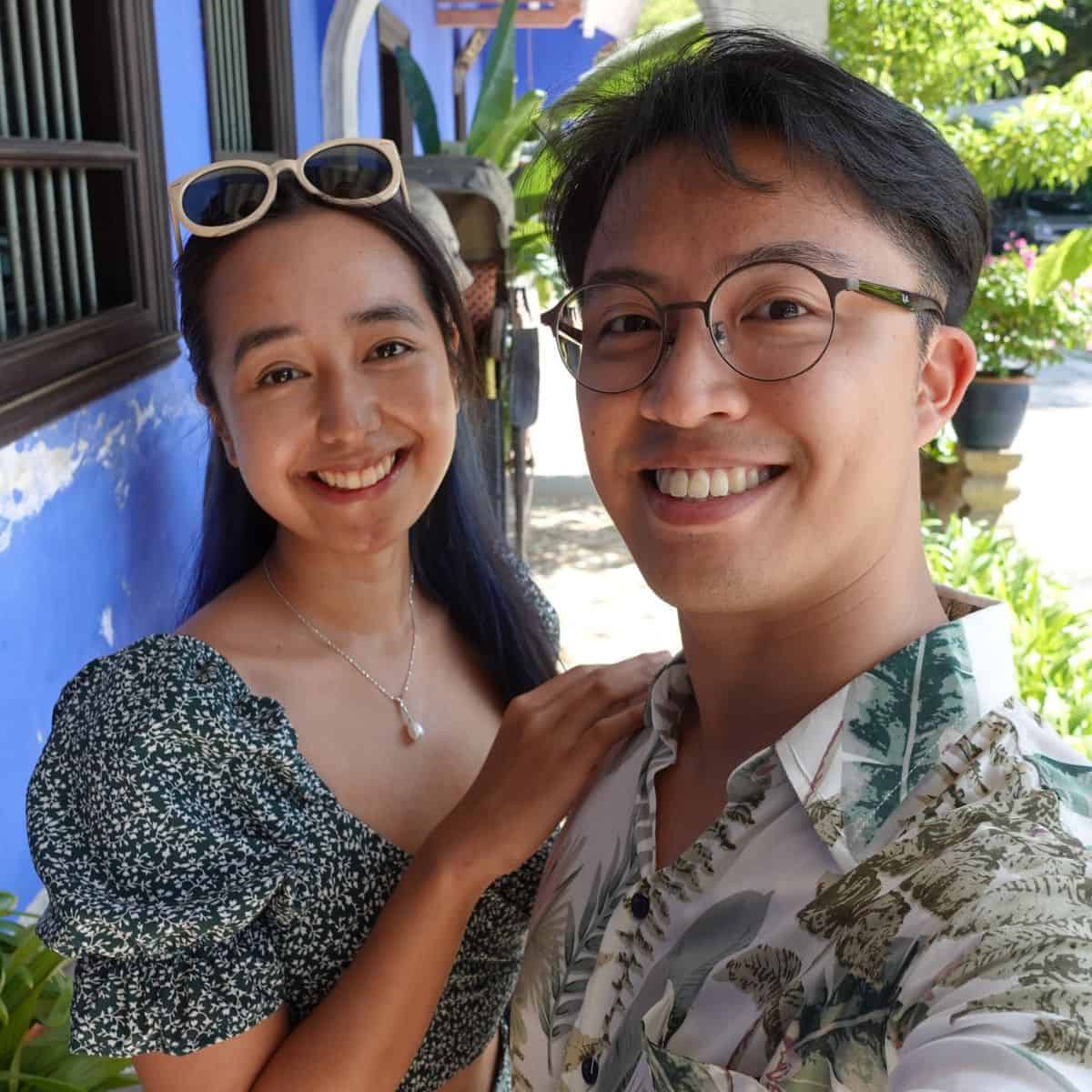 The Blue Mansion also houses a fine-dining restaurant, Indigo. However, we recommend skipping the expensive dining spot unless you want to splurge on some fancy dishes. There is also Café Mangga, where you can get refreshments and a bar for cocktails. 
Pinang Peranakan Mansion
Once the residence of a Penang tycoon, the Pinang Peranakan Mansion offers one of the many fun things to do in Penang. As the name suggests, the Chinese courtyard mansion is a museum dedicated to the island's Peranakan heritage.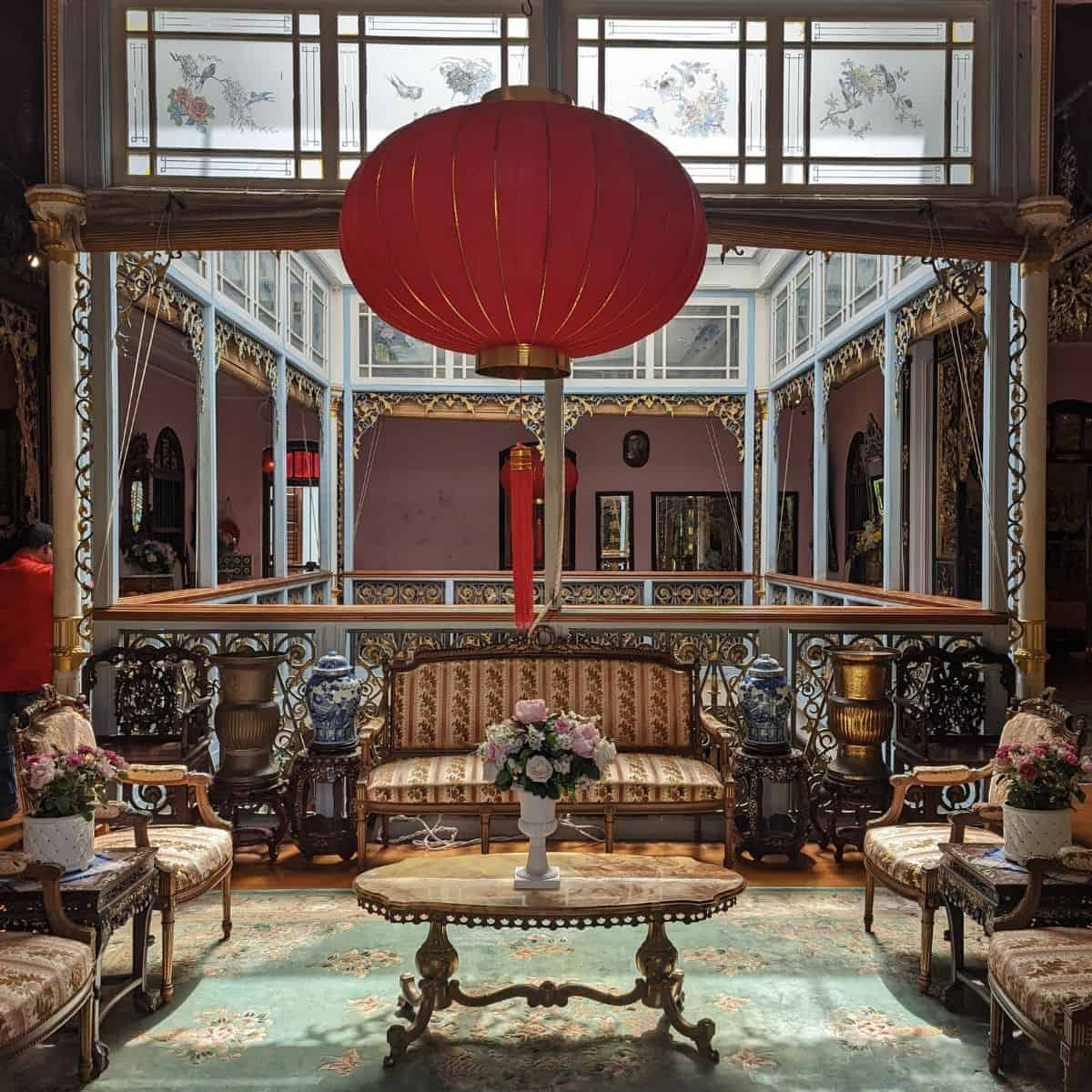 You do need to pay an admission fee to get in but the fee does include an interesting tour around the mansion. We suggest doing the tour as it gives you insight into Nyonya culture, from family dynamics to marriage. Although this spot isn't as popular compared to the Blue Mansion, we still advise you to come on weekdays or arrive at 9:30 a.m. on weekends to avoid the crowds.
The highlight of our tour was seeing the fantastically preserved embroidery works while basking in the mansion's beauty. The furnishings' blend of European and Chinese influences creates a stunning backdrop for any photo.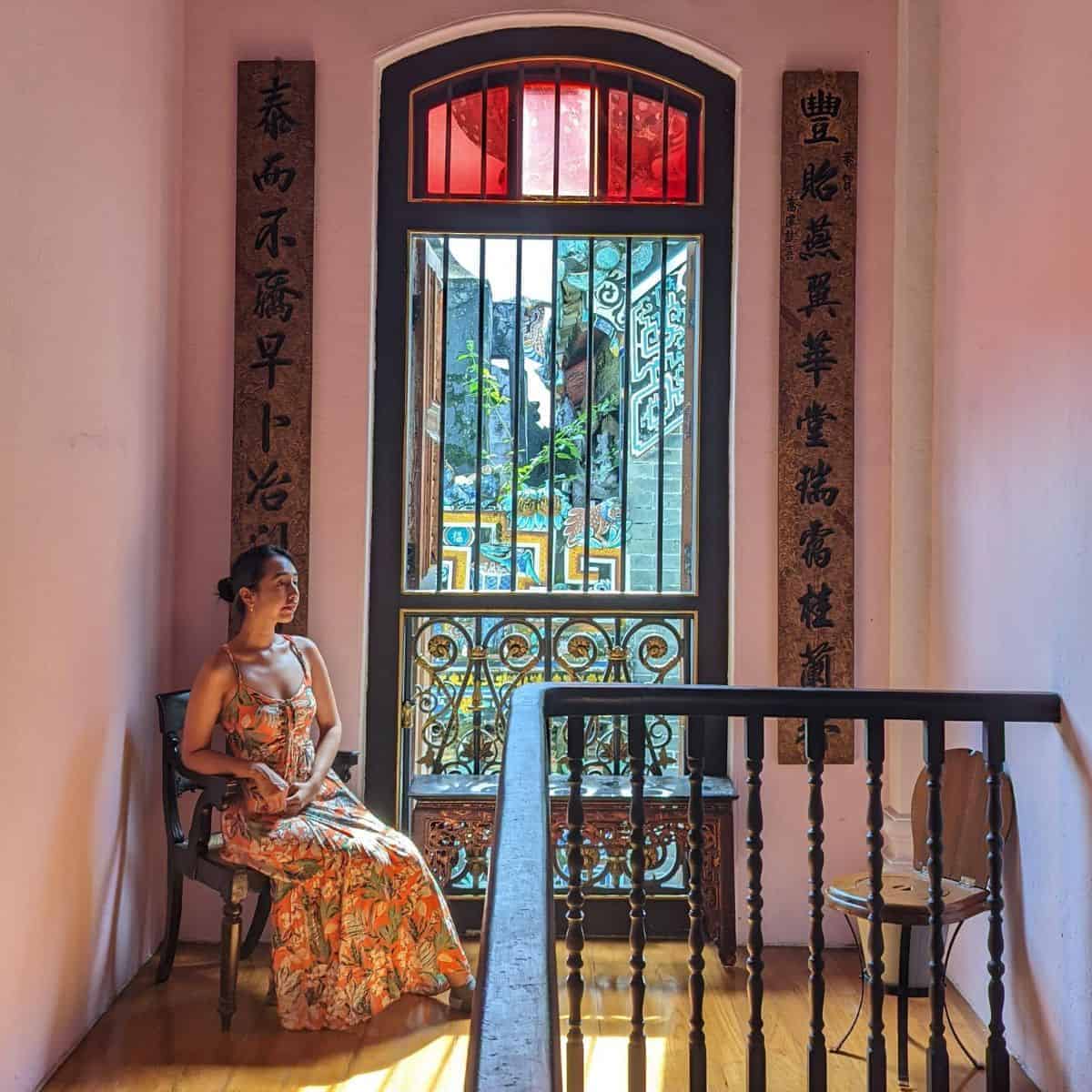 Next door, we spotted a traditional Nyonya Kebaya rental shop that offers a rental package. For an immersive experience, you can rent the traditional attire and dedicate two to three hours to exploring the place.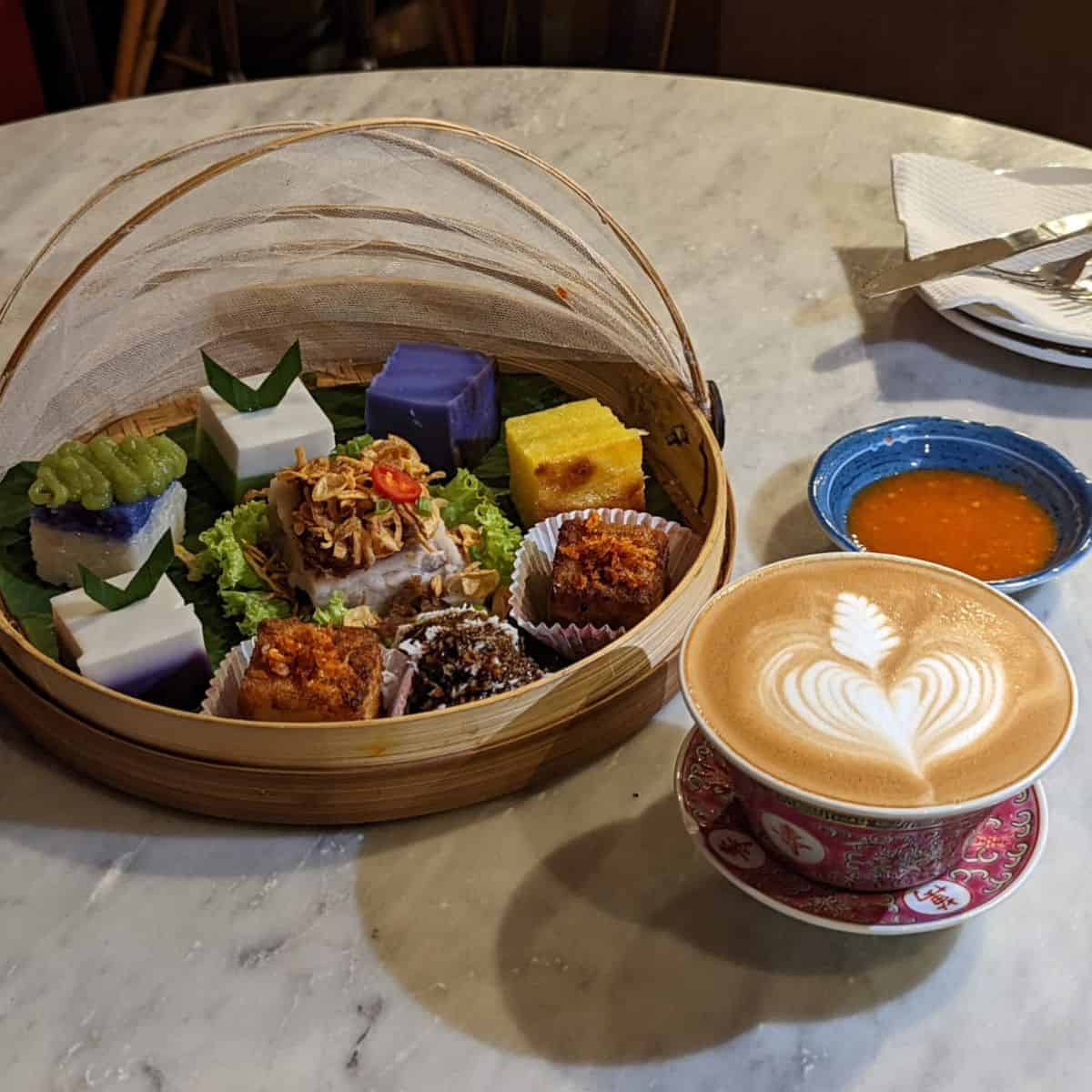 To complete your Peranakan exploration, we suggest heading to the Straits Chinese Jewellery Museum once you finish the tour. You can get there through the back passageway of the mansion's private function room. Here, you will find beautiful collections of traditional Peranakan garments and accessories. You will also be able to buy Peranakan trinkets as souvenirs there. 
Street Art Tour
Exploring the street art in George Town is one of the best free things to do in Penang. The island is famous for its street art, as well as its good food. You can find incredible pieces everywhere, but the most popular are around Armenian Street and Chulia Street.
We enjoyed seeing the artworks, most of which depict society and daily life in Penang.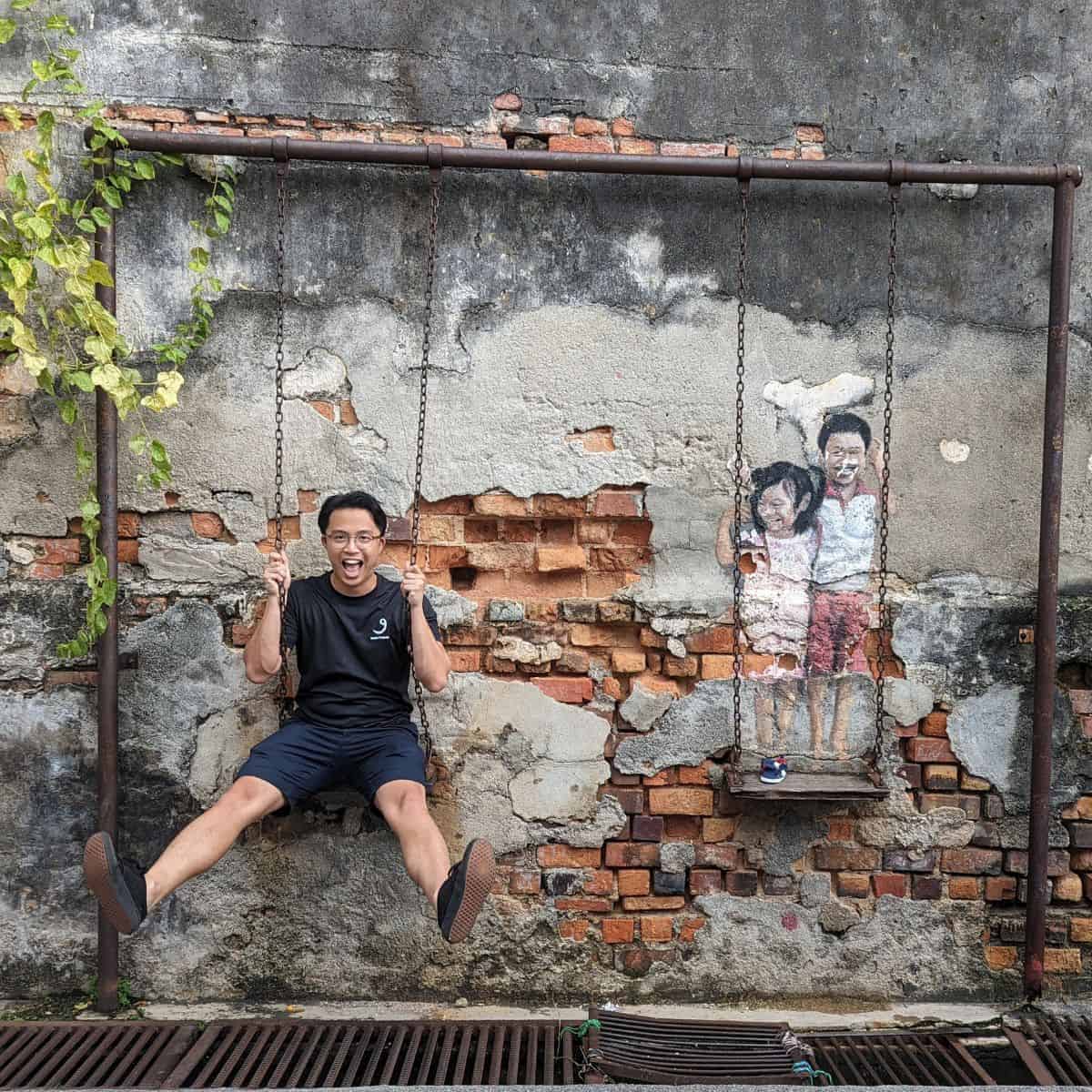 You can search for them or go on a paid street art tour. We recommend spending an hour or two around the streets so you can explore the vibrant area leisurely. The artworks are easy to spot as you walk around the streets. However, if you want to know about the story behind them and make sure you hit all the prominent spots, you're better off booking a tour.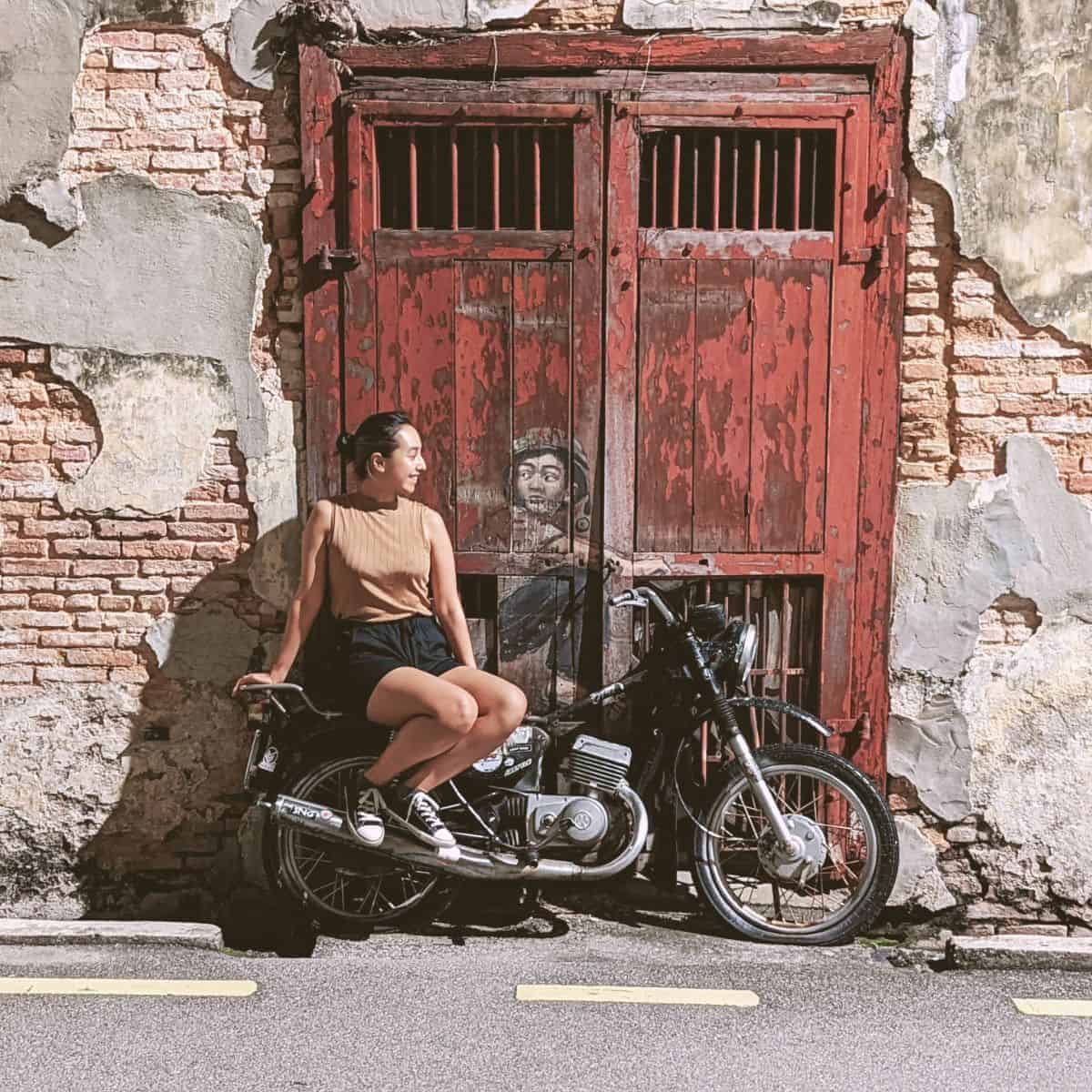 While you're around the area, make sure to stop by the clan jetties of Penang and Fort Cornwallis. Fort Cornwallis is a historical site where you can learn about the history of Penang during the 18th century. Meanwhile, the clan jetties of Penang are Chinese floating villages that you can walk around. You'll need to pay to get into Fort Cornwallis while the Clan Jetties are free.
Both places are also good for strolling and taking pictures if you're not sure what to do in Georgetown, Penang or have some time in between areas.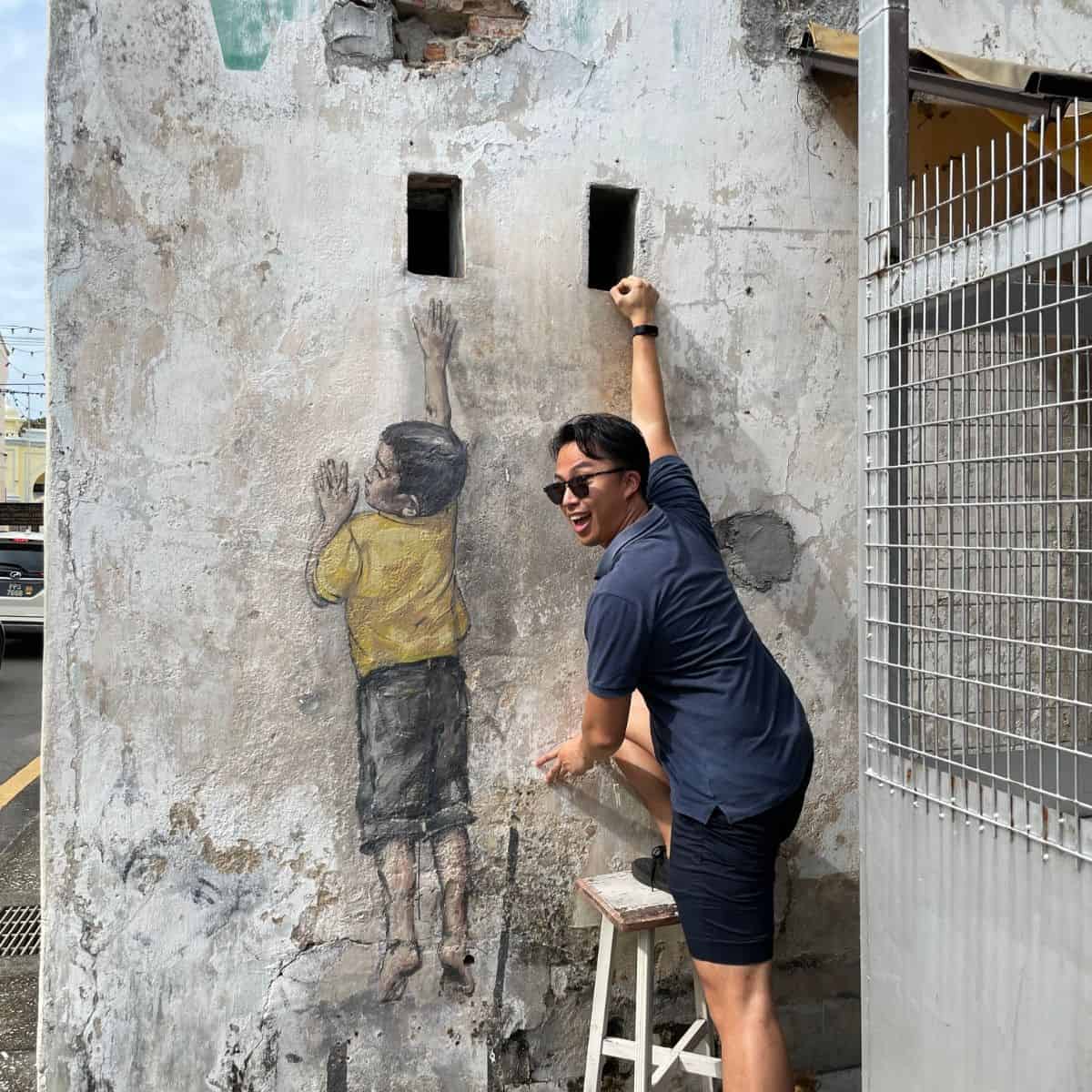 Visit Penang Hill
You should dedicate a whole day to Penang Hill, as there is so much to do here. Ascending the hill is an adventure in itself, as you can hike up the forested trails. Alternatively, you can ride the funicular to the top for a quicker, more relaxed ascent. This is our favourite way of going up.
We highly recommend getting the fast-lane funicular return ticket to save time and skip the queues. The queue to go up is quite short if you get there early but the queue to get back down is usually long. So, book your tickets online in advance to avoid queuing.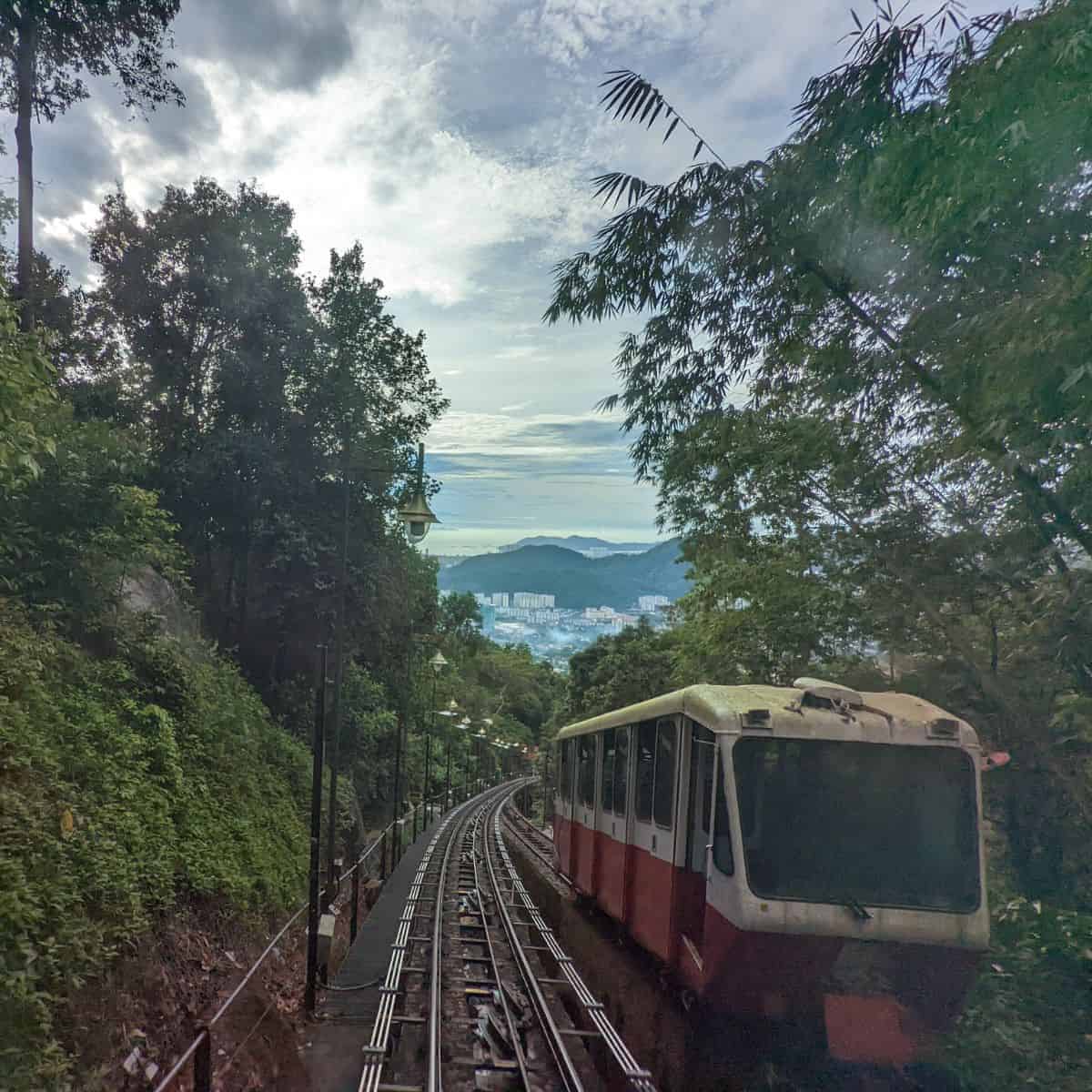 Nature enthusiasts must check out The Habitat, where you can learn about Malaysia's rainforest ecosystem. You will be delighted by the flora and fauna that inhabit the area, like dusk monkeys and black squirrels.
The dust monkeys are easy to spot but we were very lucky to see the black squirrels. Moreover, the Curtis Tree Top Walk offers stunning views of the lush rainforest.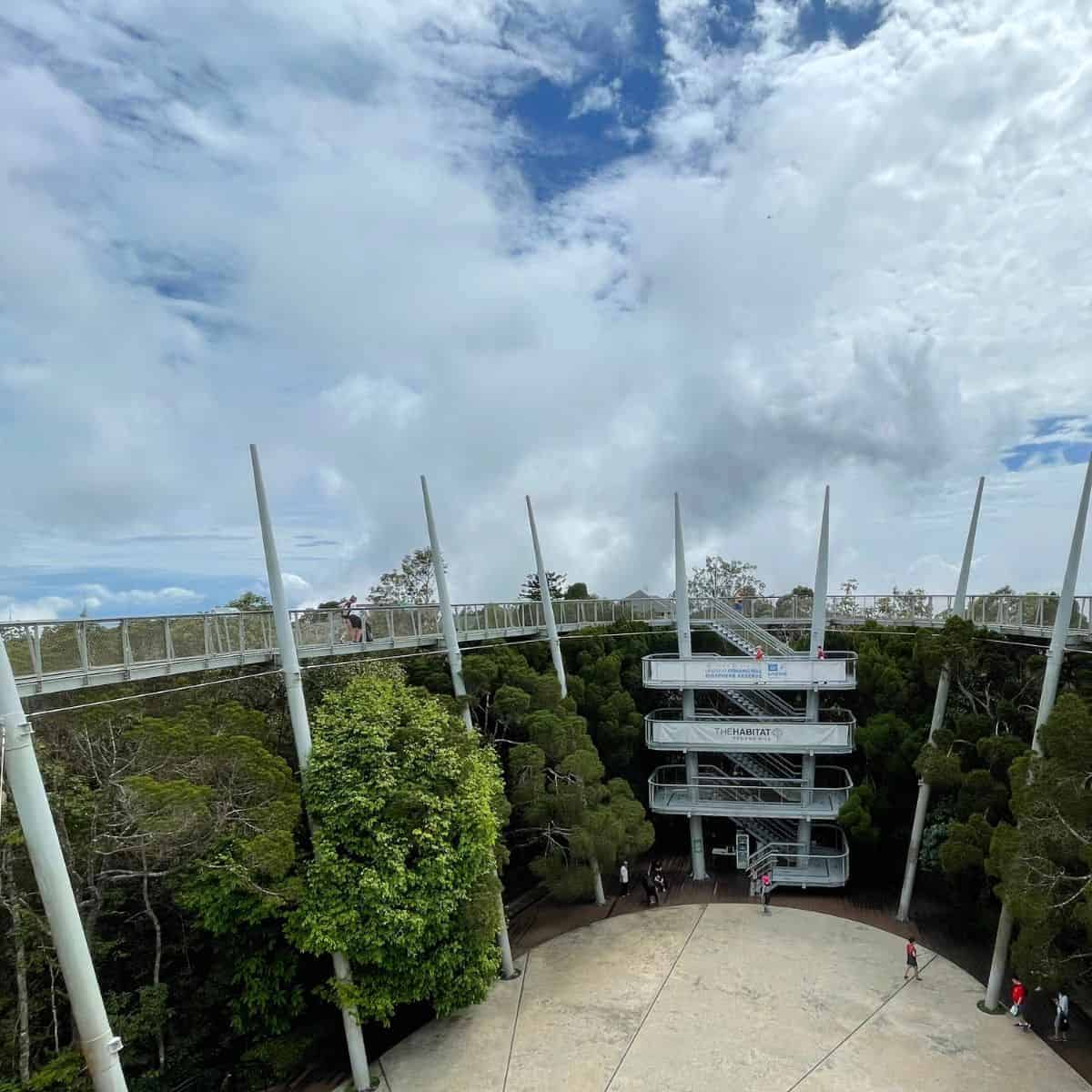 You can also take a tour, which will tell you more about the residence during the colonial period. Above all, our favourite attractions were the zipline and rope bridge crossing, which gave us an exhilarating adrenaline rush.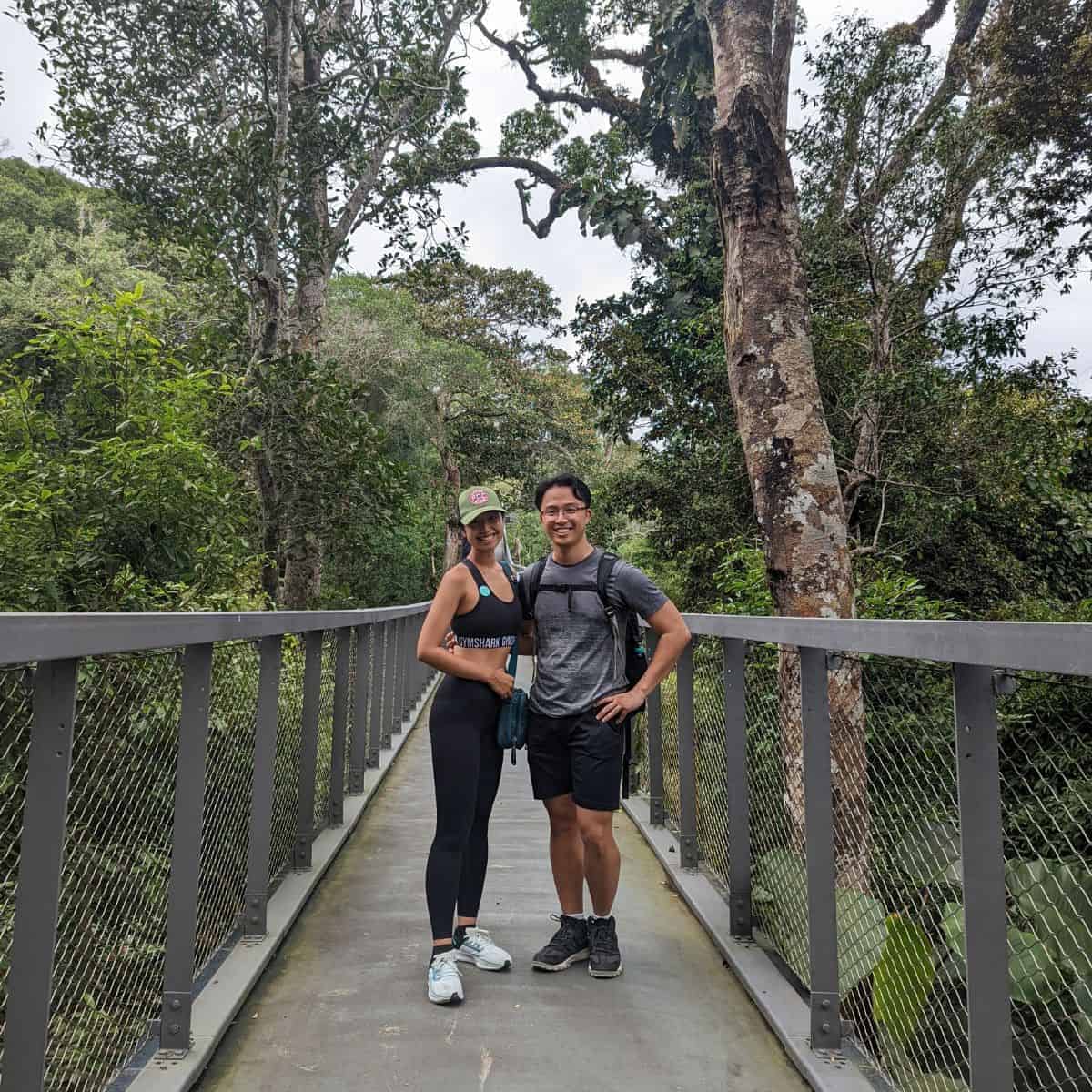 Unfortunately, the dining options at the main food court area are limited and not that impressive. Therefore, we advise packing some food with you or stopping by Kopi Hutan (next to Monkey Cup Garden). We've seen some people say that Kopi Hutan is overhyped, but we had a memorable and unique experience in the rainforest cafe. So, we highly recommend it.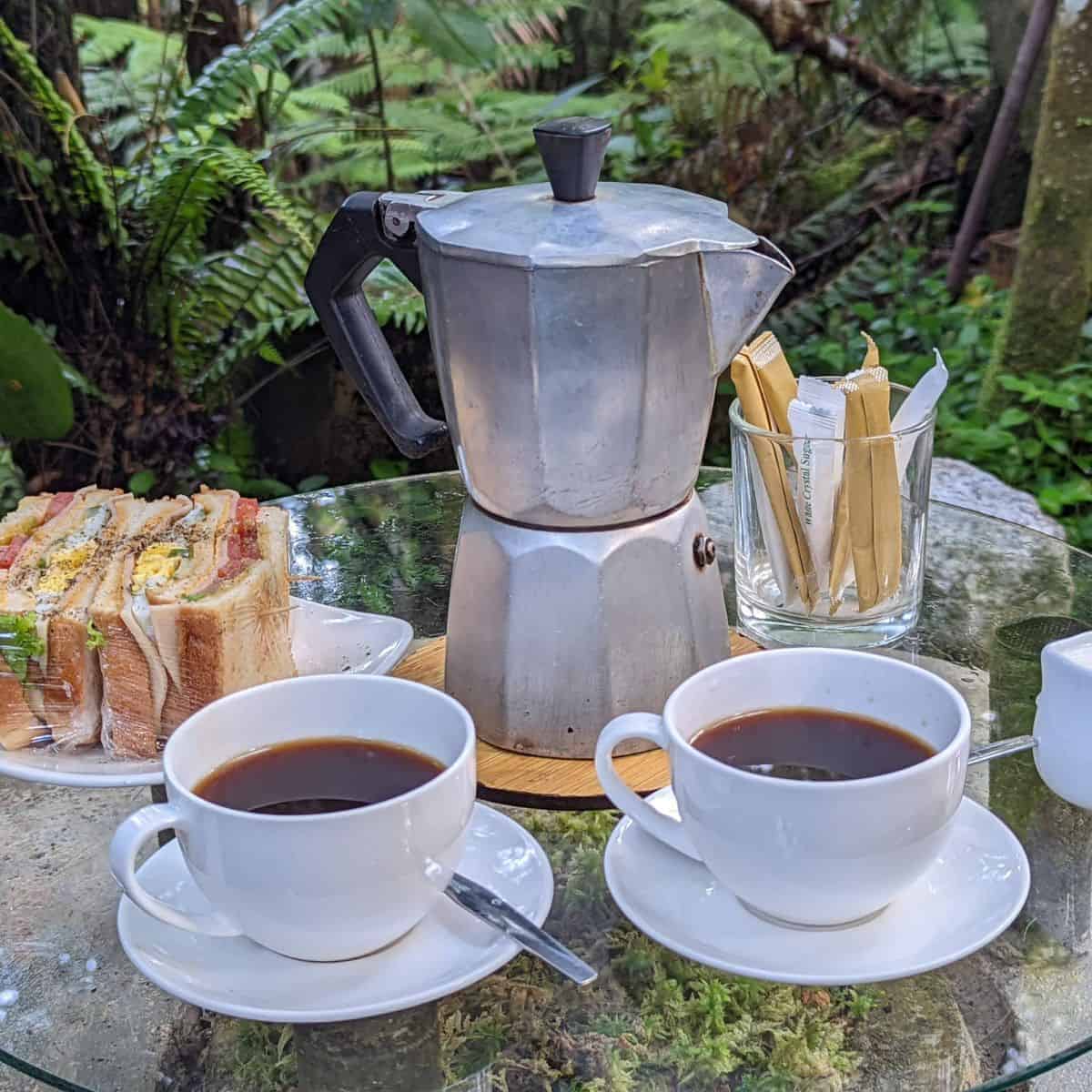 It is an easy 20-minute walk from Habitat, but you can also ride a buggy. Normal buggy rides come with charges, but those offered by the café are free, so you should ask before boarding.
Kek Lok Si Temple
Kek Lok Si Temple is among the largest Buddhist temples in Southeast Asia and a significant landmark in Penang. We find it unique as the building's design is influenced by three different cultures: Chinese, Thai, and Burmese culture. It is a place of worship and a cultural hub that hosts numerous events throughout the year. 
The place normally opens during the day, but you can enter at night if you visit during the Chinese New Year period. The temple annually holds a CNY celebration where beautiful lights light up the whole temple.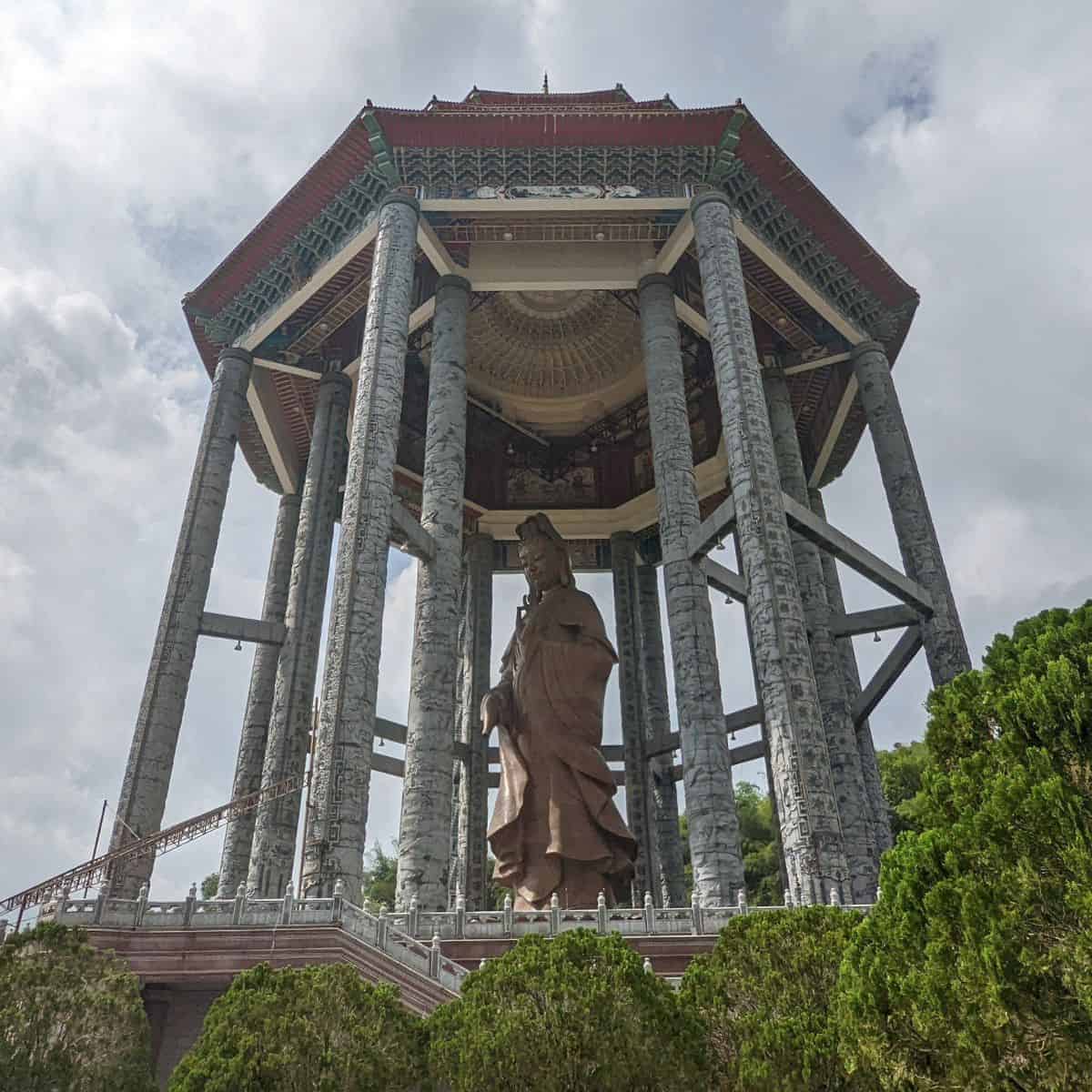 You can explore the vast temple grounds, and also ring the wishing bell once you're there. Apart from the huge Guanyin statue, we were attracted to the wishing bell for its spiritual charm. While the temple grounds are freely accessible, you will also have to pay a small fee for the inclined lifts to get to the top. You can also walk up the stairs, but we recommend using the lifts to save your time and energy.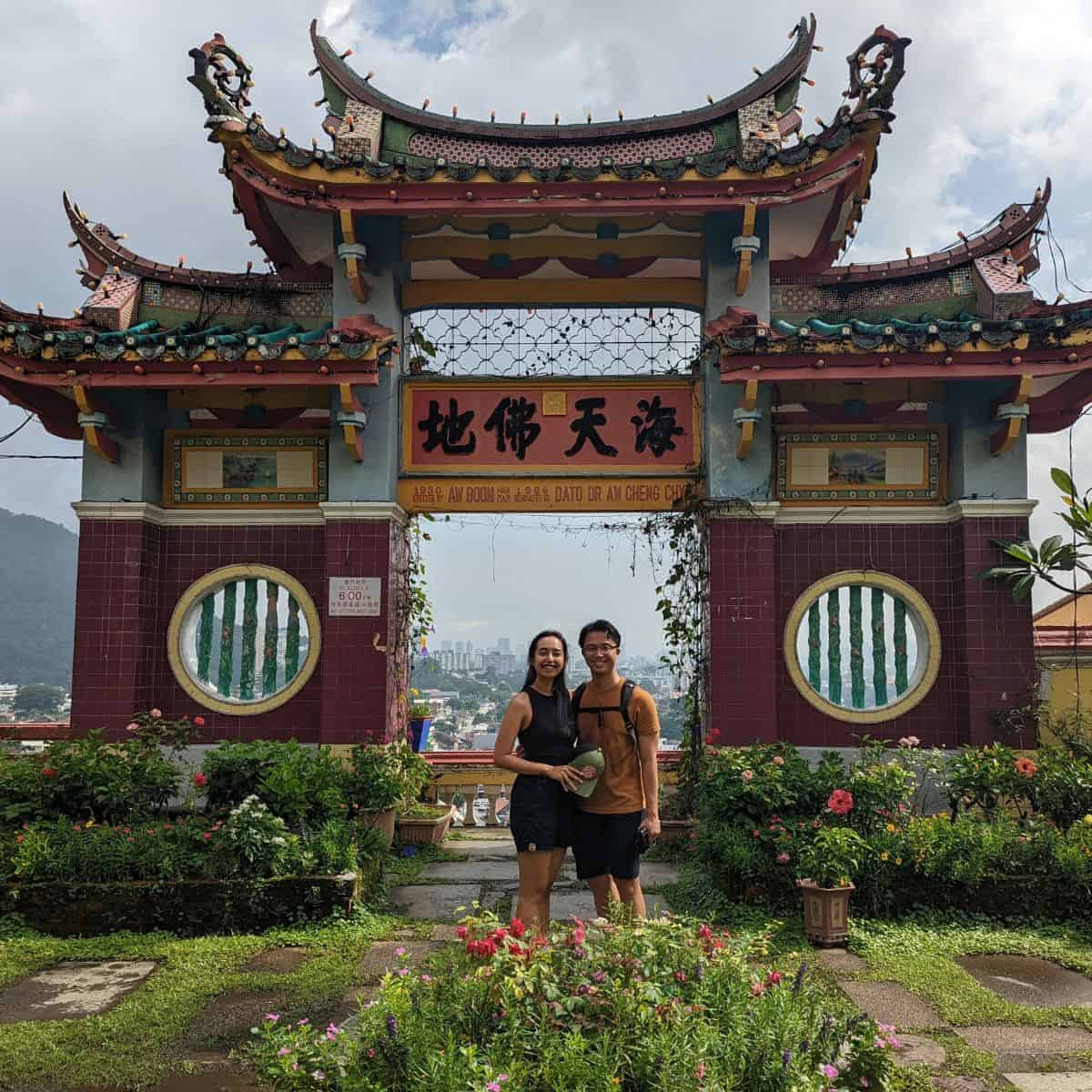 If you plan on visiting Kek Lok Si Temple, we suggest spending half a day here. However, if you are tight on time, you can see the Goddess of Mercy temple instead. It's another great Penang temple which is closer to the city and doesn't have an admission fee. Another religious site you can visit is the Floating Mosque.
What to Eat in Penang for Foodies
Penang is famous among Malaysian foodies, and food hunting is one of the many fun things to do in Penang. You can treat yourself to delicious Penang food all around the island.
Here, we've included some of the best places to eat in Penang to help kickstart your gastronomical adventure.
Try Street Food in Penang
Morning and night markets are amazing spots if you are searching for the best street food in Penang. Our favourite spots for nighttime food hunts are Chulia Street Night Hawker Market and Kimberley Street Night Market.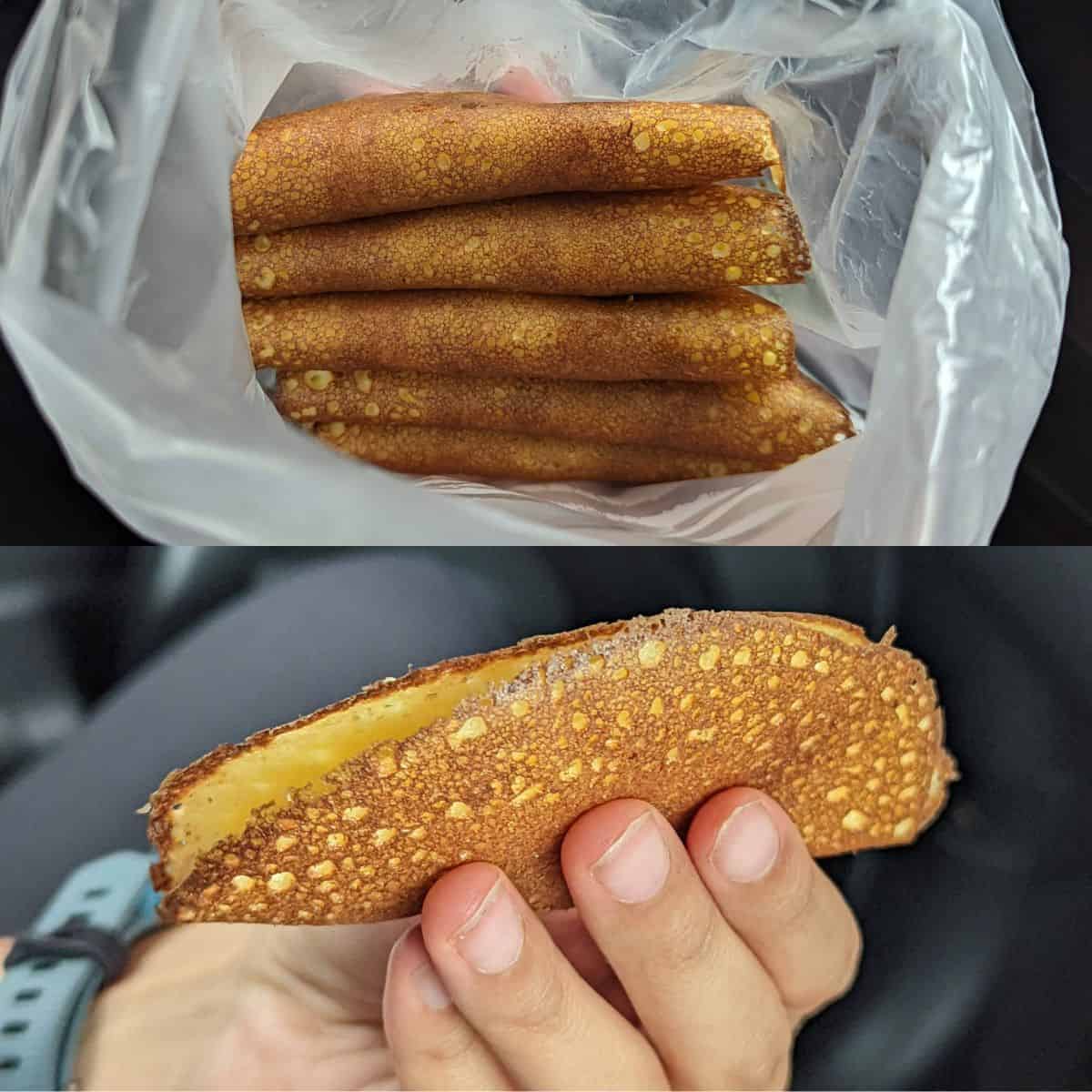 Chulia Street Night Market is where Penang must-buy snacks like soft Ham Chee Peng and Apom are found. Ham Chee Peng is a Chinese-style doughnut which often comes plain, salted, or with red bean filling. Apom is a soft yet crispy pancake.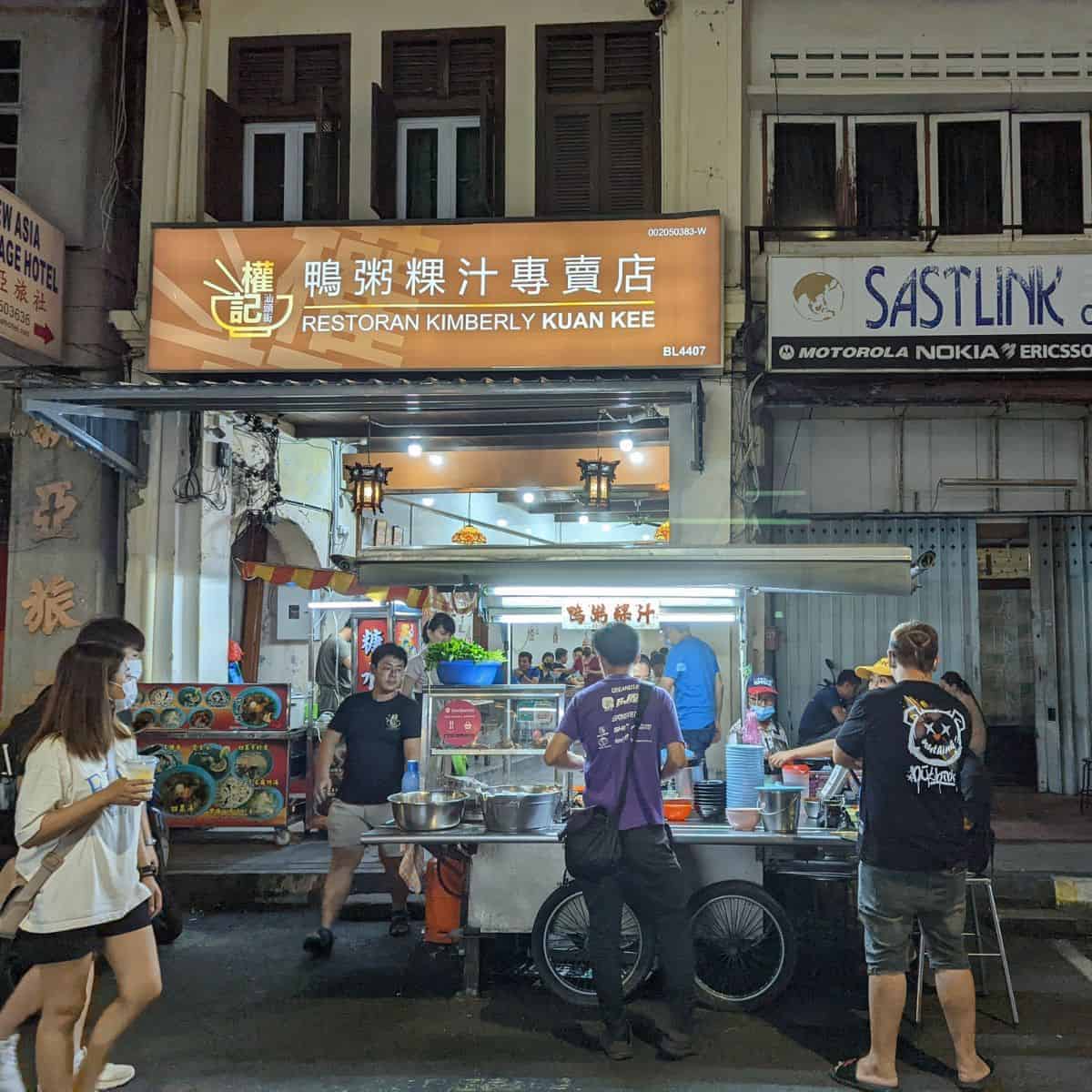 Meanwhile, we usually go to Kimberley Street for their Duck Kuay Chap, a noodle dish served with duck meat. Don't forget to try out the famous four-fruit soup at the Dessert Old Time Delight Shop. It is the perfect sweet refreshment to sip on in the hot and humid weather.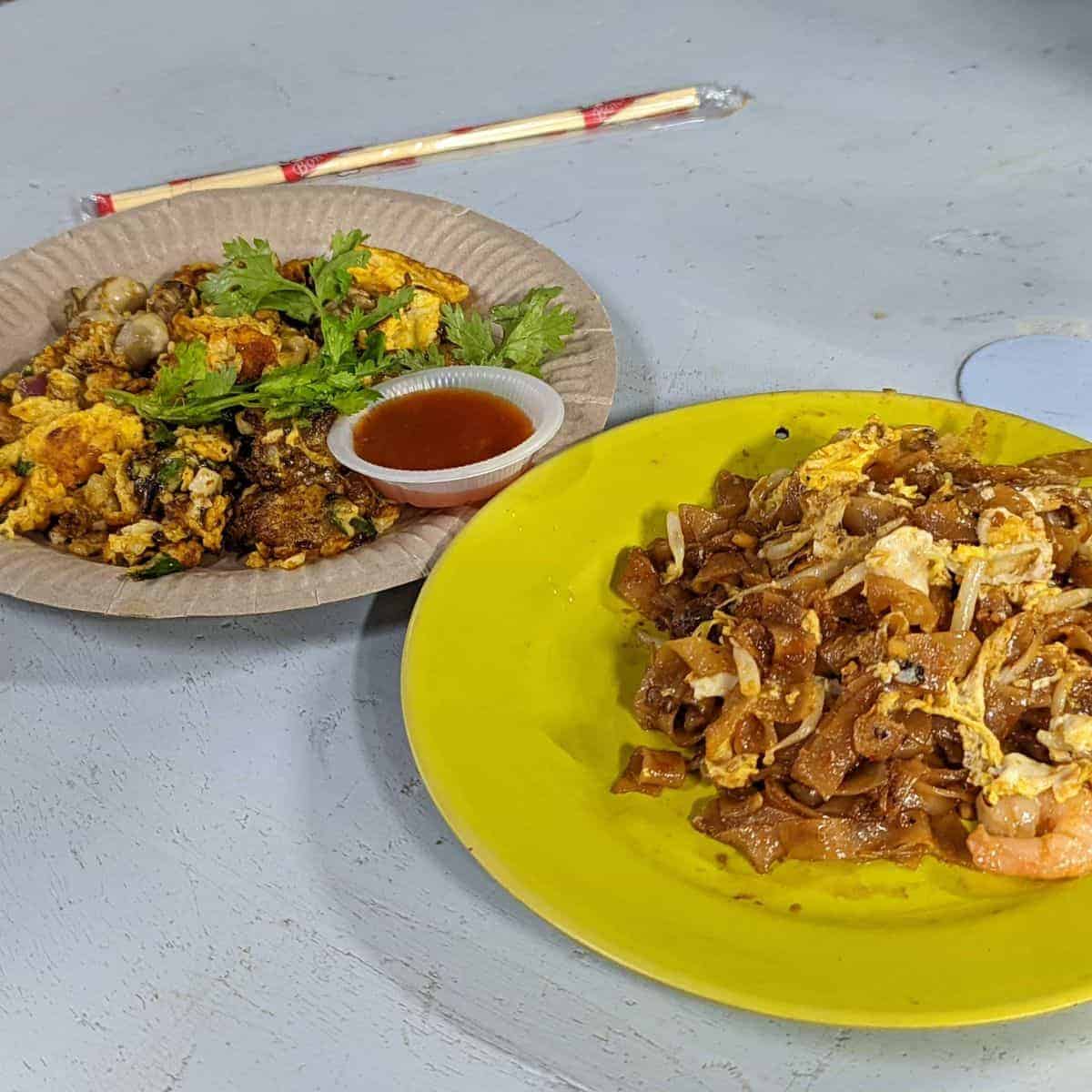 All these treats are popular best-sellers, so visiting just before sunset is best to avoid long queues. We usually come to these night markets around 6 pm when it is less crowded, yet most stalls are already operating.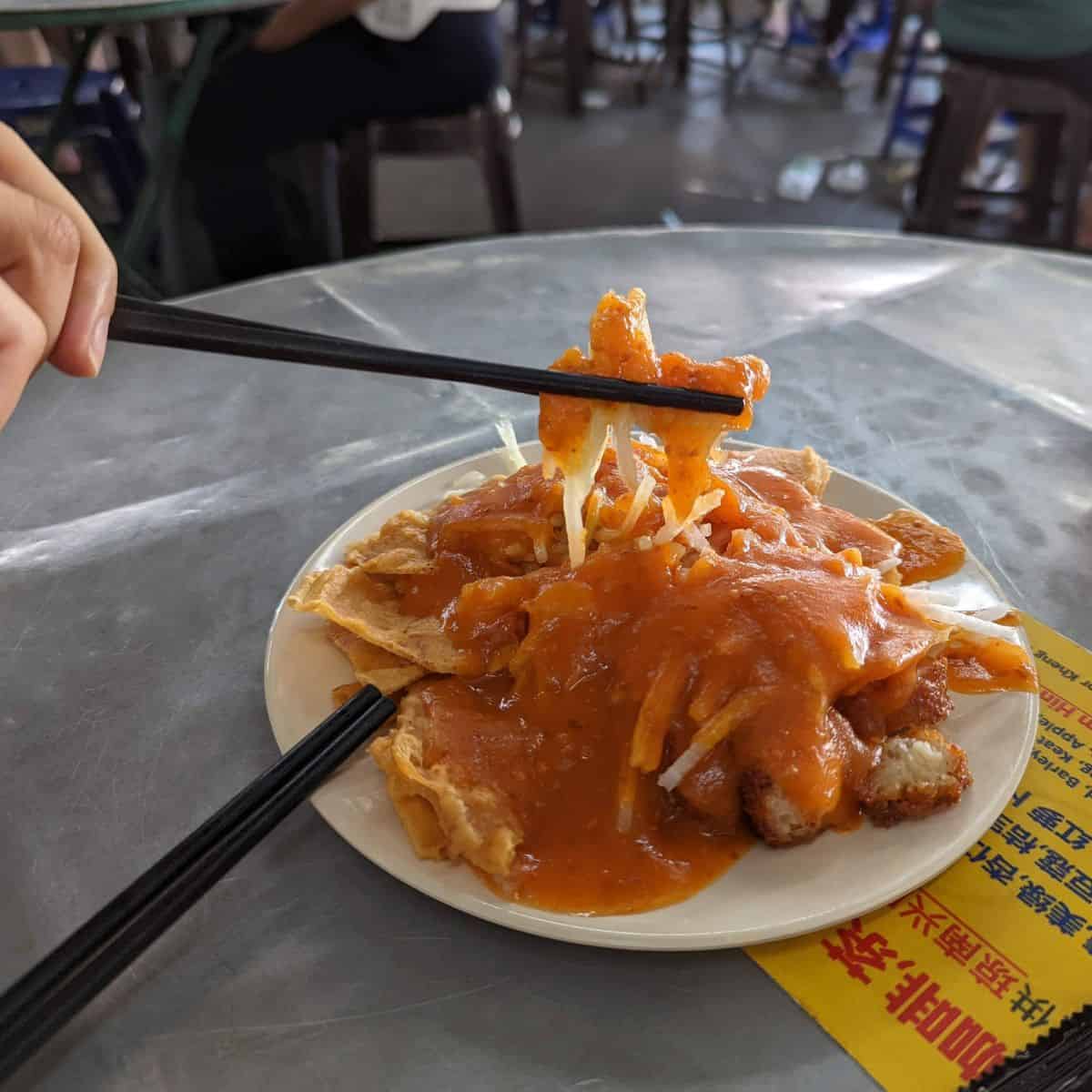 You should check out Sri Weld Food Court and Cecil Street Market for breakfast and lunch. There, you will find delicious hawker foods like Char Kuey Teow, Nasi Lemak, and Curry Mee.
Those who love spicy food should try the spicy Penang nasi lemak at Sri Weld Food Court. We also recommend trying the crispy and savoury Pasembur salad at Cecil Street Market. Despite the long queues, it is worth the time and hype.
Try Nyonya Food at Auntie Gaik Lean's Old School Eatery
Among the things to do in Penang Georgetown that you can't easily do in other places is enjoy Nyonya food. Also known as Peranakan food, the cuisine incorporates ingredients and culinary techniques from Malay and Chinese traditions.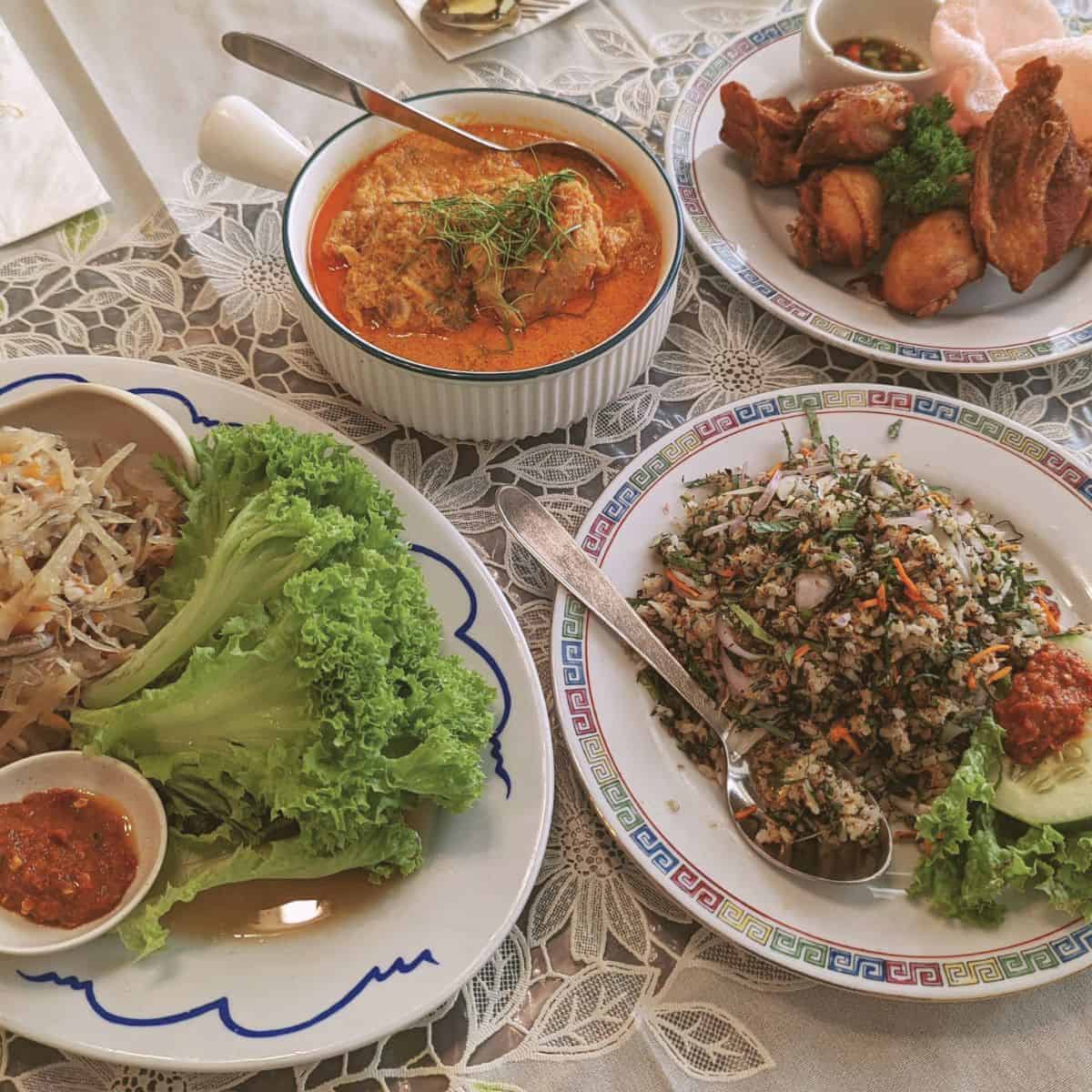 If you plan on trying Nyonya food in Penang, the island has many restaurants to entertain your tastebuds. However, the Michelin-starred Auntie Gaik Lean's Old School Eatery is a must-go. This restaurant is one of the best Nyonya restaurants on the island, delighting you with amazing food and décor.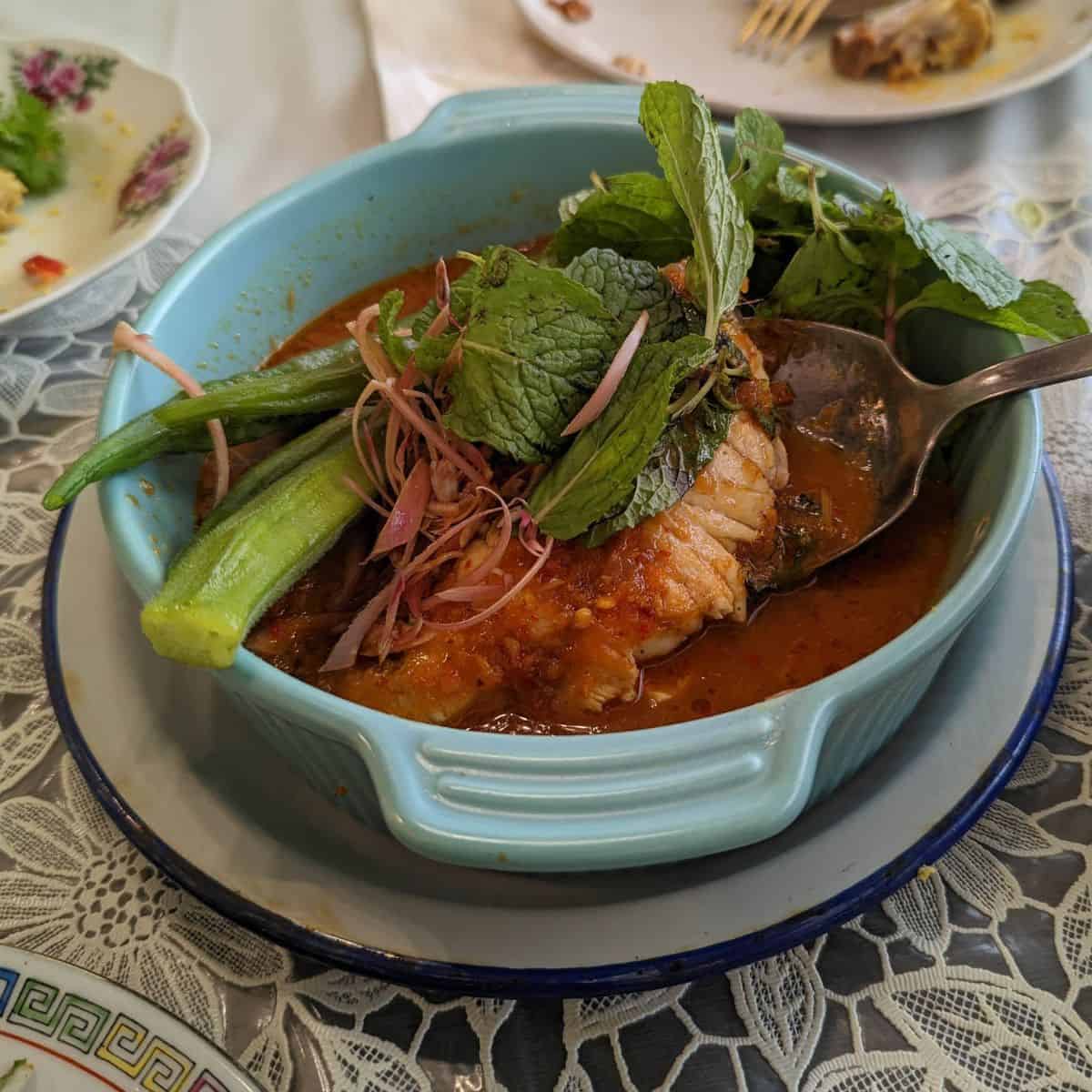 The establishment offers a variety of authentic Nyonya dishes, but our favourites are Gulai Tumis and Pie Tee. Gulai Tumis is a flavourful fish curry dish that goes well with rice. Meanwhile, Pie Tee is a crispy bite-sized shell filled with meat and vegetables that you can eat on its own.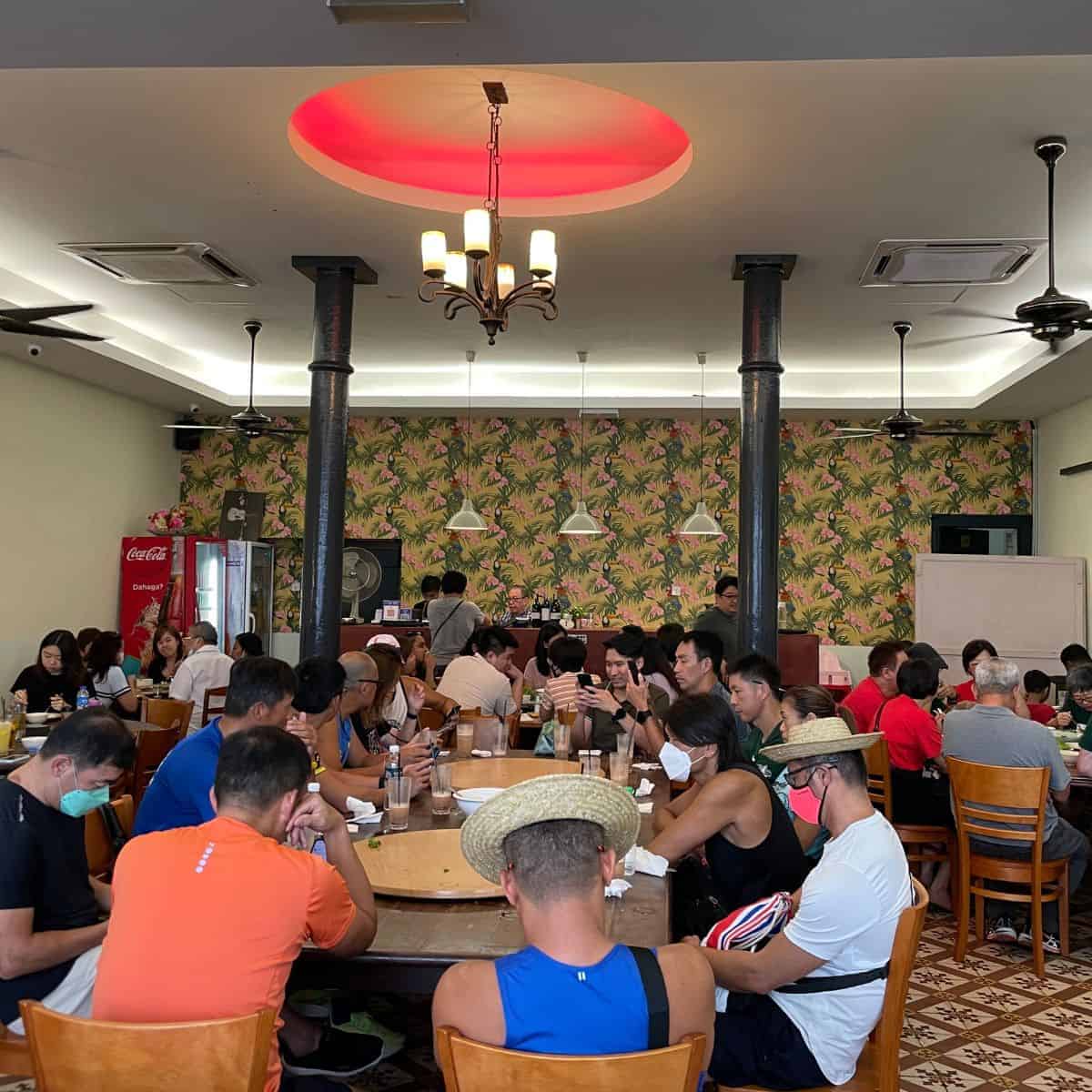 The eatery is open for lunch and dinner but is closed on Mondays and Tuesdays. We recommend going there for lunch since their dinner slots are always fully booked. The dishes here are pricey compared to other dining spots. However, the taste and portion sizes make them worth the splurge.
Nonetheless, you can try Ivy Nyonya Cuisine as a cheaper option. They, too, offer many authentic Nyonya dishes, including the sweet and tangy Curry Kapitan Chicken.
Try Nasi Kandar at Hameediyah
We've never left Penang without revelling in a plate of scrumptious Nasi Kandar at least once. Nasi Kandar is an Indian Muslim dish made from a delicious mix of rice, curries, and sides. You can find Nasi Kandar restaurants all over the island. However, our top spot to enjoy Nasi Kandar in Penang is Hameediyah for its variety and great service.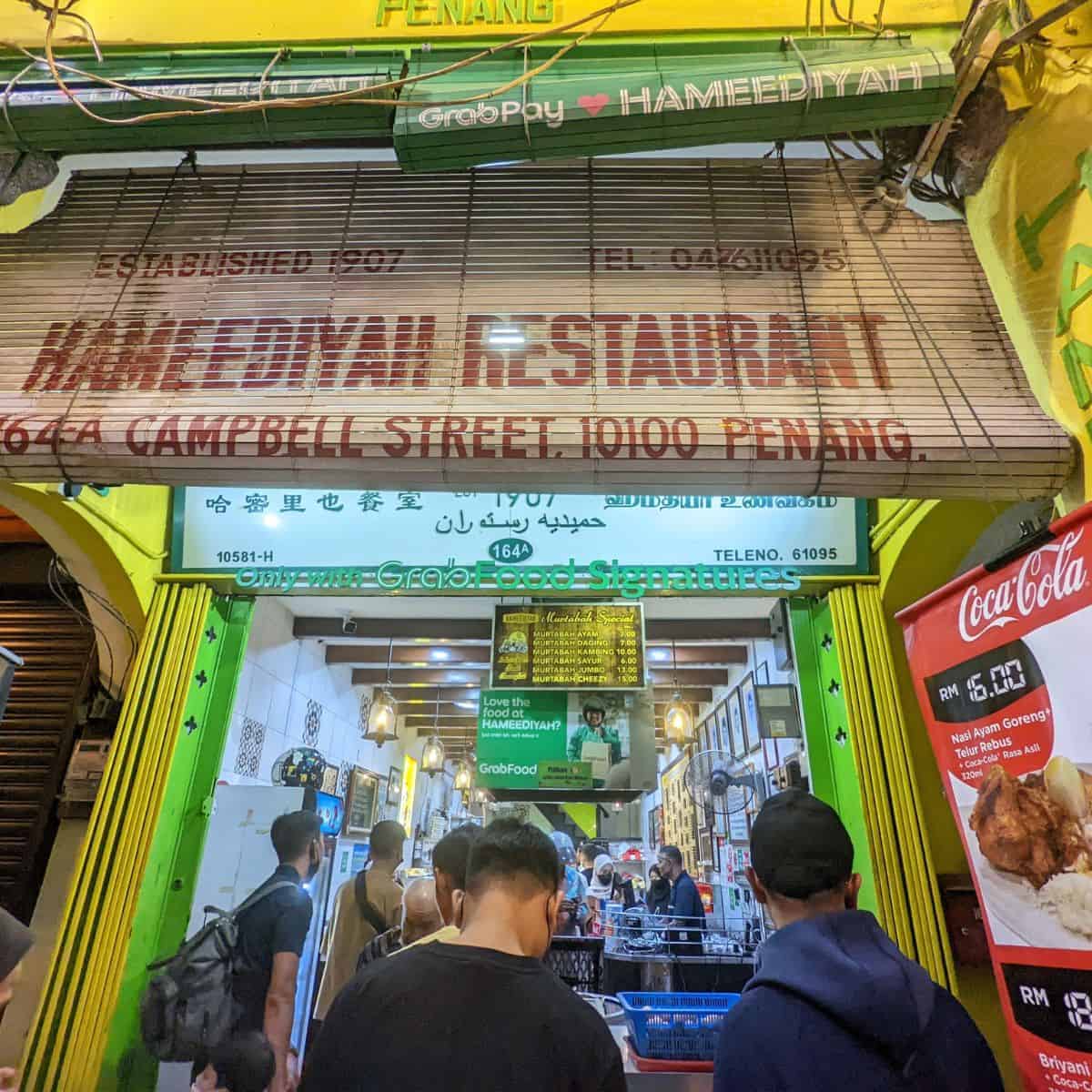 Hameediyah is the oldest Nasi Kandar restaurant in Penang and is famous for its signature Ayam Ros (Rose Chicken). You must try it during your visit, as the juicy chicken pairs perfectly with the rice and fragrant curries. The lamb curry has also won our hearts for its melt-in-mouth meat. Besides that, the eatery offers a selection of tasty seafood dishes like braised squid and curry prawns.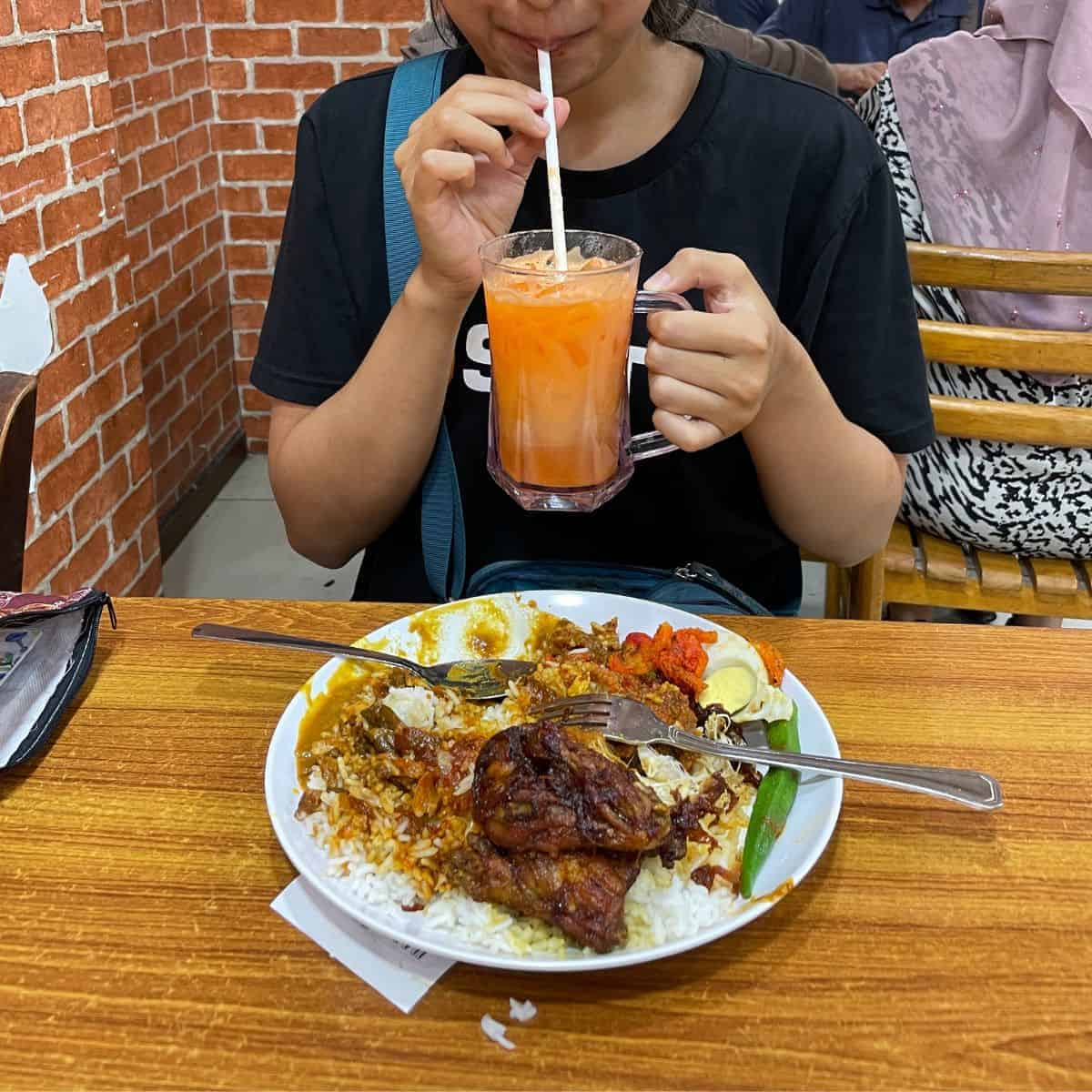 Be there by 10 am if you want to avoid long queues and have more choices of side dishes for brunch. It is also more expensive than most Nasi Kandar spots on the island, so expect a huge bill for a meal. 
If you wish to skip this one, we recommend Nasi Kandar Penang Line Clear, Deen Maju, or NS Nasi Kandar. These classic spots will delight you with the same culinary experience but at a slightly more reasonable price. 
Try Durian at 2 Acres Café 
One of the things to eat in Penang is durian. The durian on this island is known to be extra smooth and creamy. Plus, they are often cheaper than the ones in Kuala Lumpur. You can easily find them at fruit stalls during the main durian season, which lasts from June until August. Otherwise, the second durian season is during December and January time.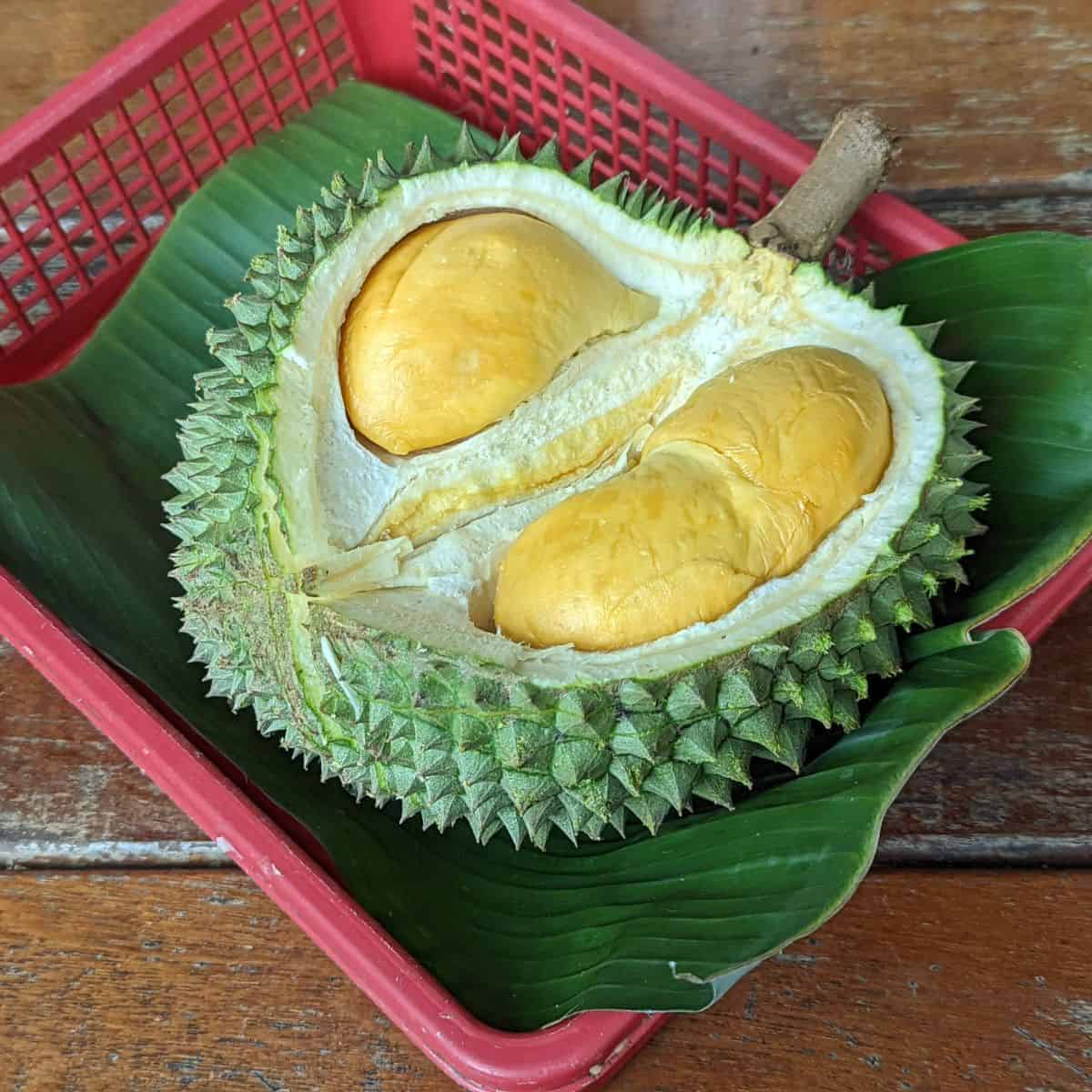 As soon as your cravings hit, go to Balik Pulau for freshly harvested durian straight from the farmers. There is also a café there within a durian orchard called 2 Acres Café. This is where we usually go to fix our cravings for the king of fruits.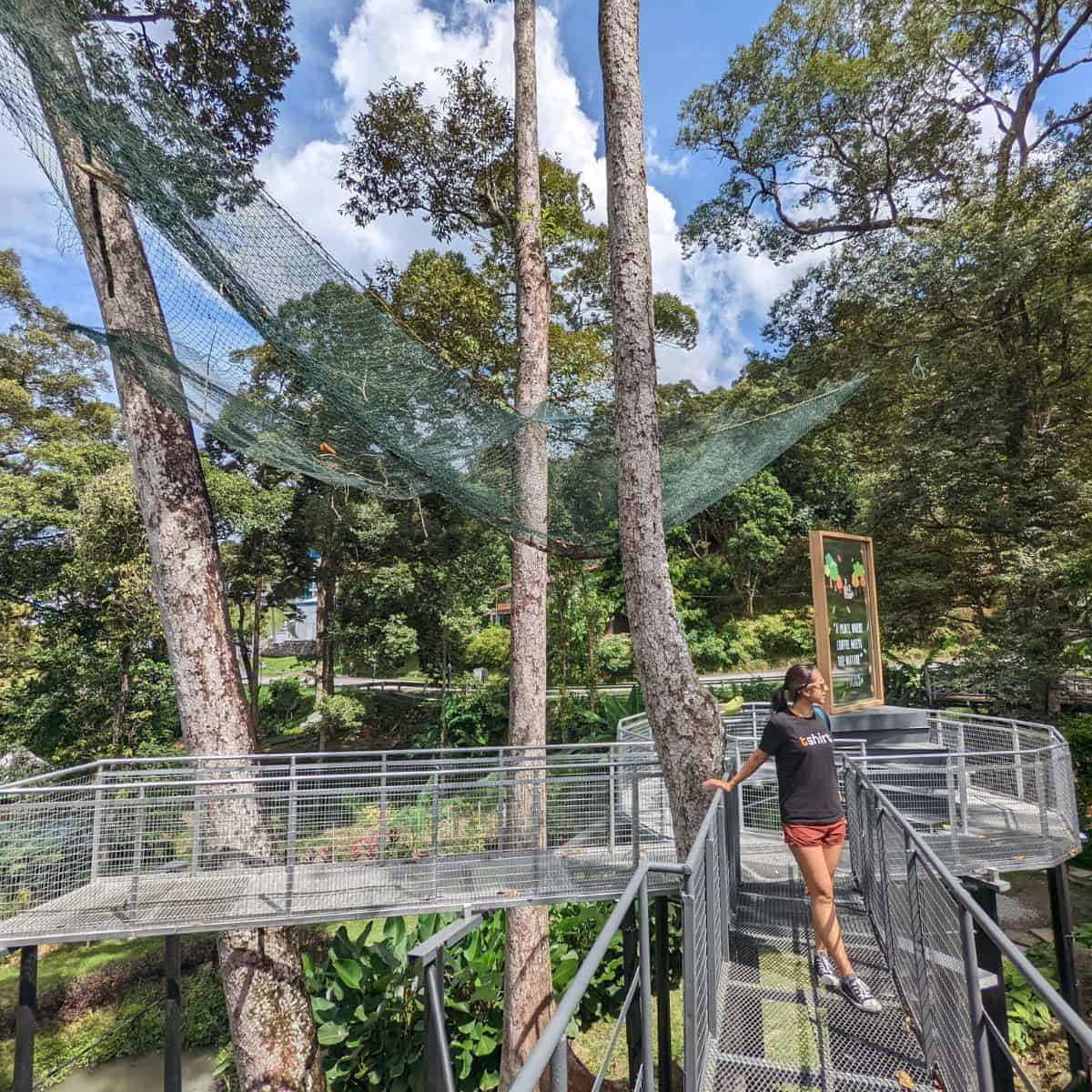 You can choose from all kinds of durians here, including the famous Black Thorn. This rare durian can even outshine the well-known Musang King due to its thick and juicy flesh. With its spiritual home being in Penang, you will only have a chance of getting a bite of it here.
It's also a bit cheaper to buy durian from Balik Pulau compared to inside George Town. This is because Balik Pulau is where most of the durian farms are.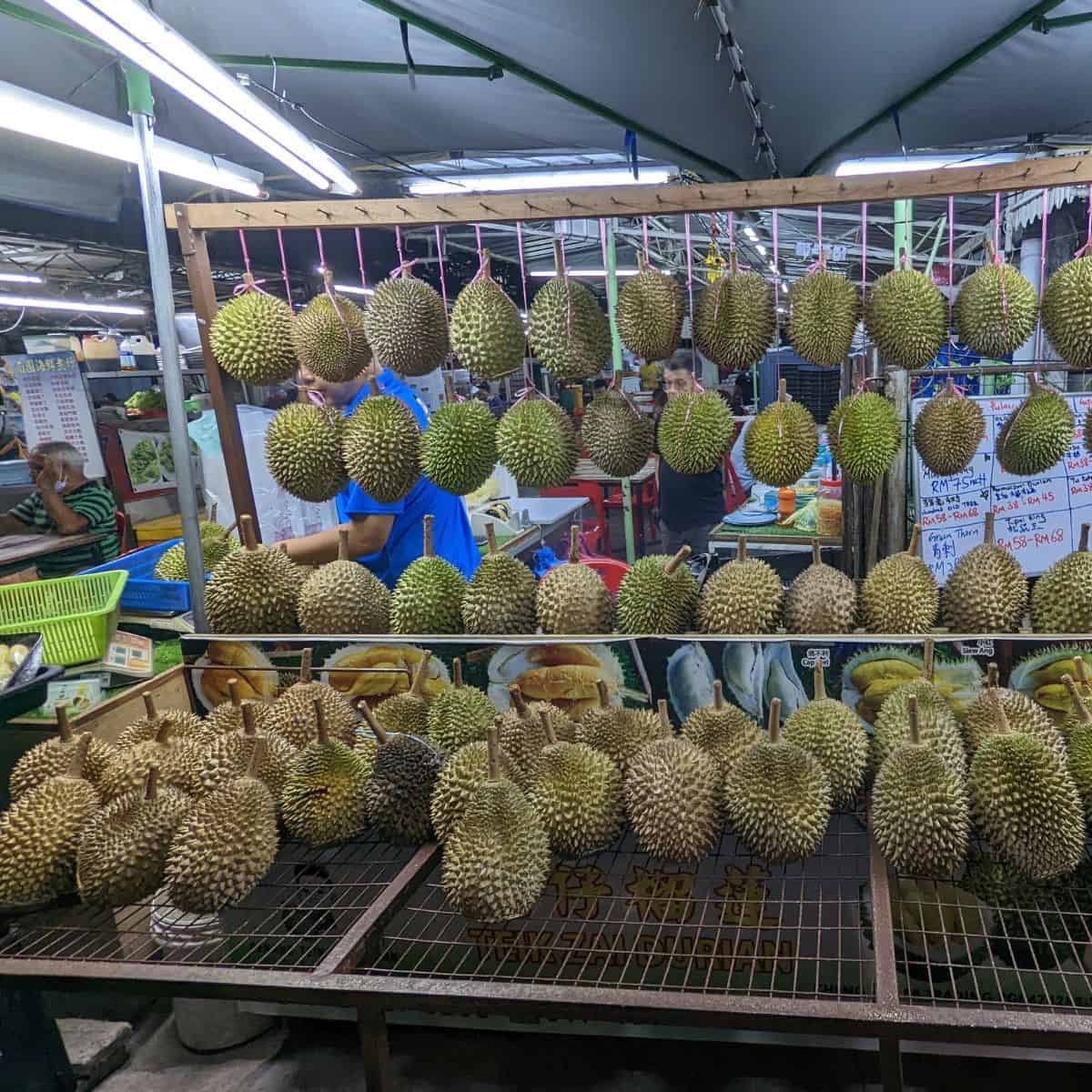 This cafe is usually packed in the afternoon, so try visiting in the morning. It opens at 9 am on weekends and 10 am on weekdays, so plan your trip accordingly. We recommend visiting MacCalister and Ah Teik Zai Durian for good durian places in George Town. These durian stores have earned a high reputation among locals and tourists for offering various delicious durians.
Café Hopping
Café hopping is one of the many fun things to do in Penang, as the island is renowned for its vibrant café scene. During our time there, we worked in a lot of different cafes and had our fair share of local coffee and desserts.
Whether you're in the mood for traditional Malaysian delights or international treats, there is always a café to visit. Most Penang cafes offer good coffee and cater to sweet tooths and those seeking aesthetic photo spots.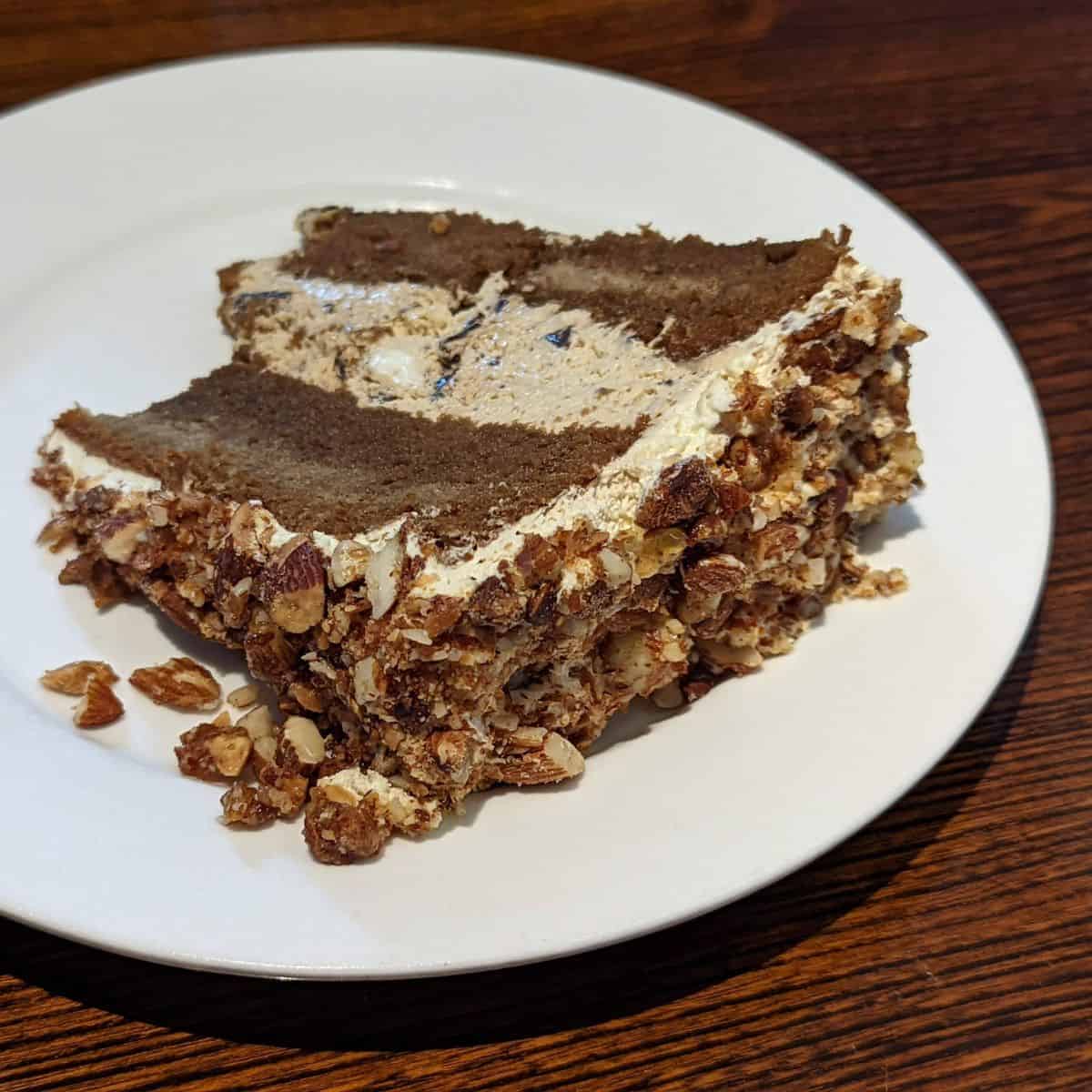 We love going to China House for its ambience and treats. We often dream about their amazing best-selling Tiramisu Cake. You can visit the cafe in the early morning or late afternoon on weekdays to avoid crowds. However, if you go during the evenings you can indulge in a Penang nightlife with cocktails and live music.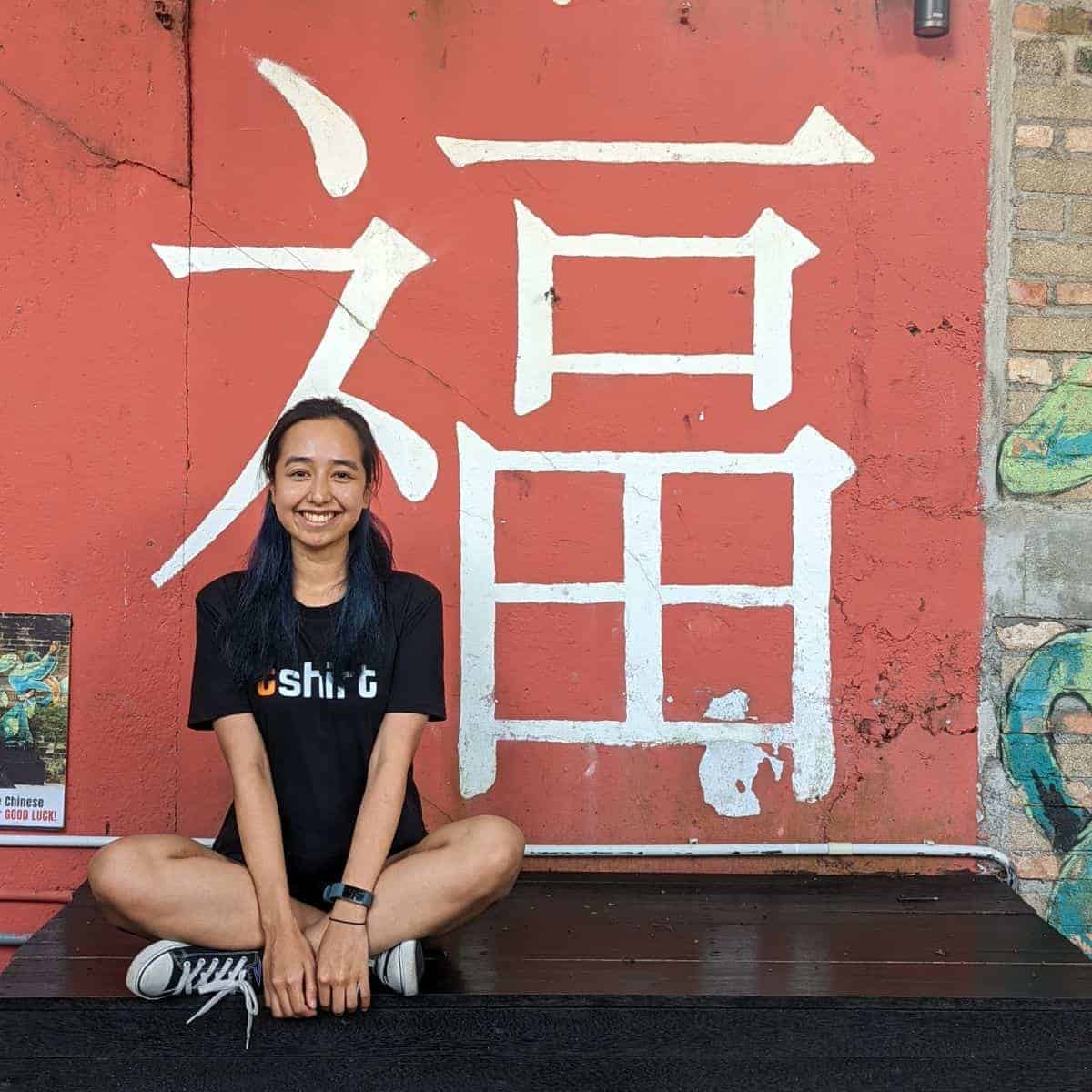 This café is also a must-visit spot for art enthusiasts as they often host art exhibitions and workshops. You can easily spend an hour or two here as there are many treats to enjoy and activities to do.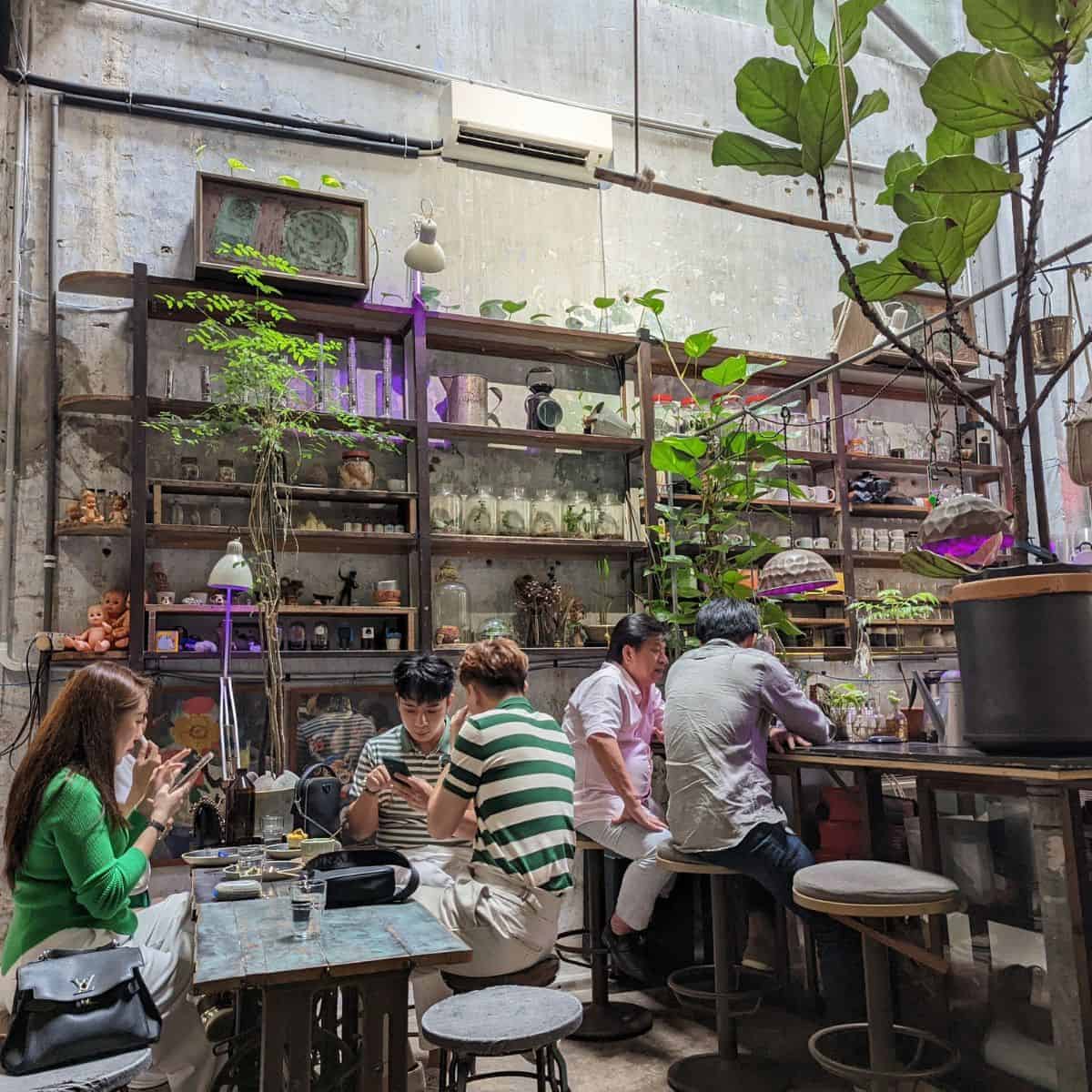 You can also try another amazing Tiramisu at Narrow Marrow, where they serve the cake with unique flavours. We've tried Dirty Chai, Espresso Kahlua, and Matcha Malibu, which were impressive. Furthermore, we love the place because of its unique interior, creating a cool environment to work in.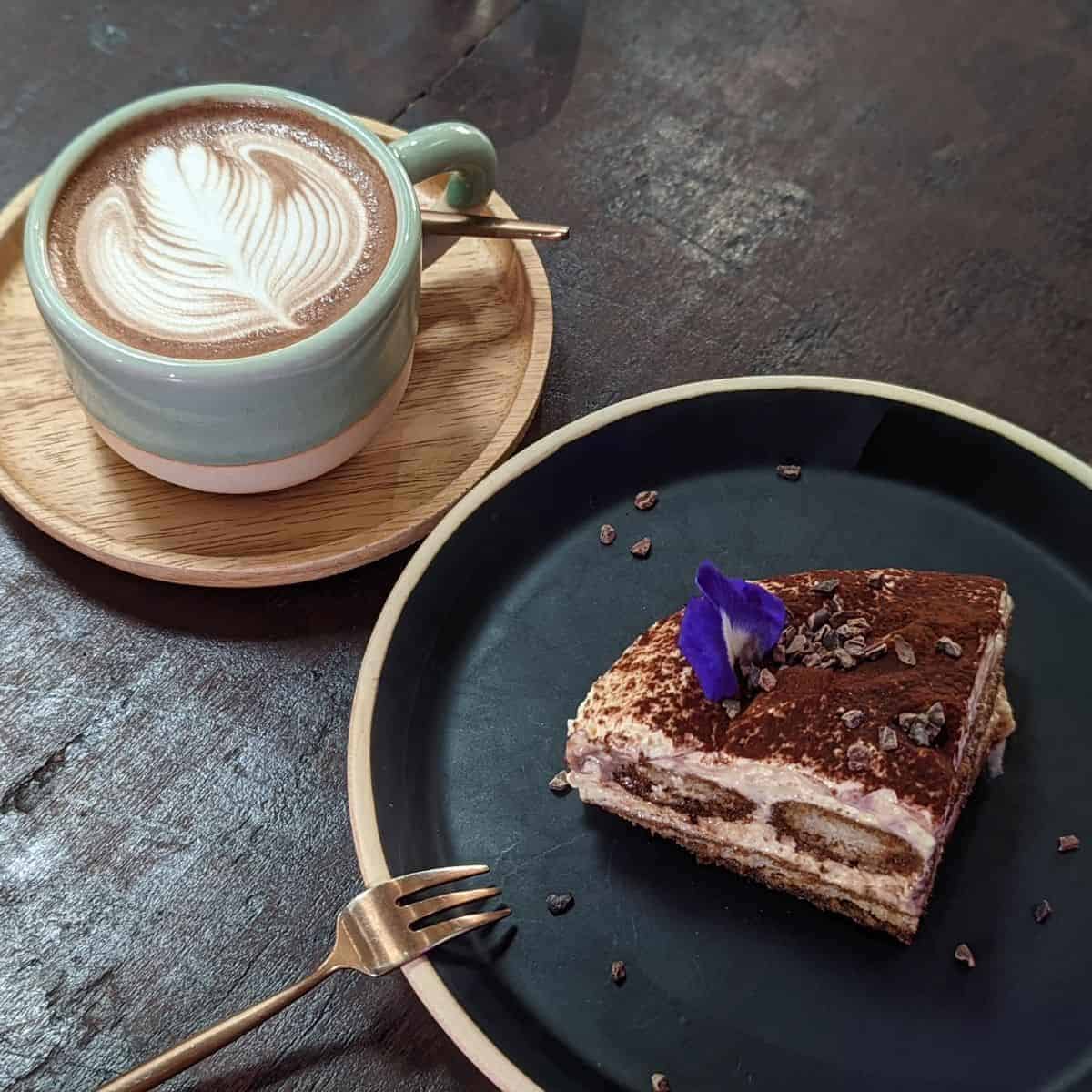 Things to do in Penang with Family
Penang is a family-friendly vacation spot with many attractions to enjoy with your family. We've picked out some things to do in Penang with family that can cater to every interest. There are many within the town area, so you don't have to travel far.
Some are full-day activities, while some only require half a day. All in all, these attractions are suitable for people of all ages, including adults. 
Escape
Escape Penang offers a variety of fun things to do with kids in Penang. Whether your family is adventurous or prefers relaxing activities, this theme park will entertain you. For an adrenaline rush, go down the world's longest zip line coaster or slide through the world's longest tube water slide. Otherwise, dip in the Dead Sea Pool, where you'll stay afloat due to high water salinity.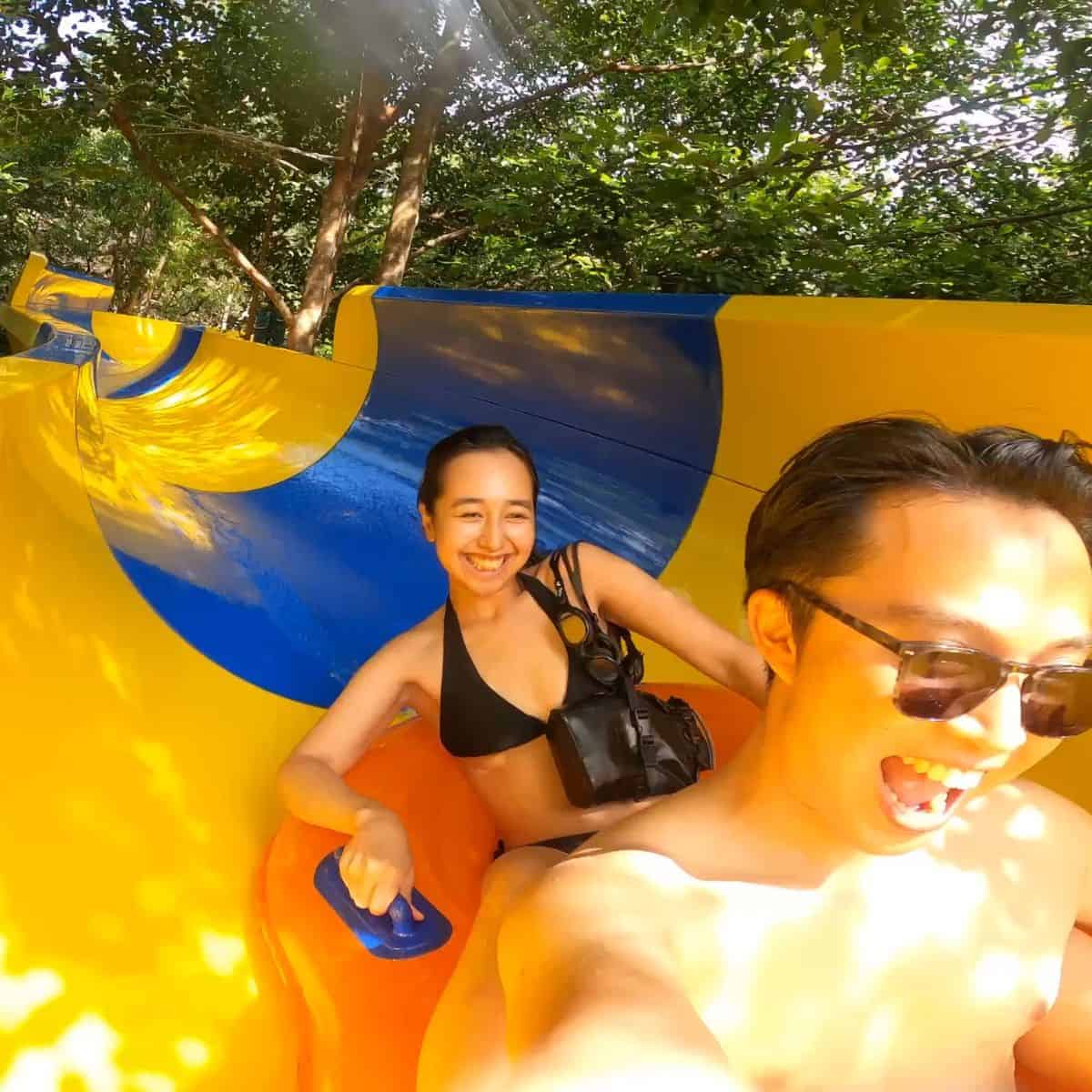 Toddlers can splash around in the AK-Splash, Play House, and Tots Pool attractions. Meanwhile, older ones can try climbing the Gecko Tower and getting on the Tubby Racer. In addition, you can take your whole family on a trail to explore the nature surrounding the area.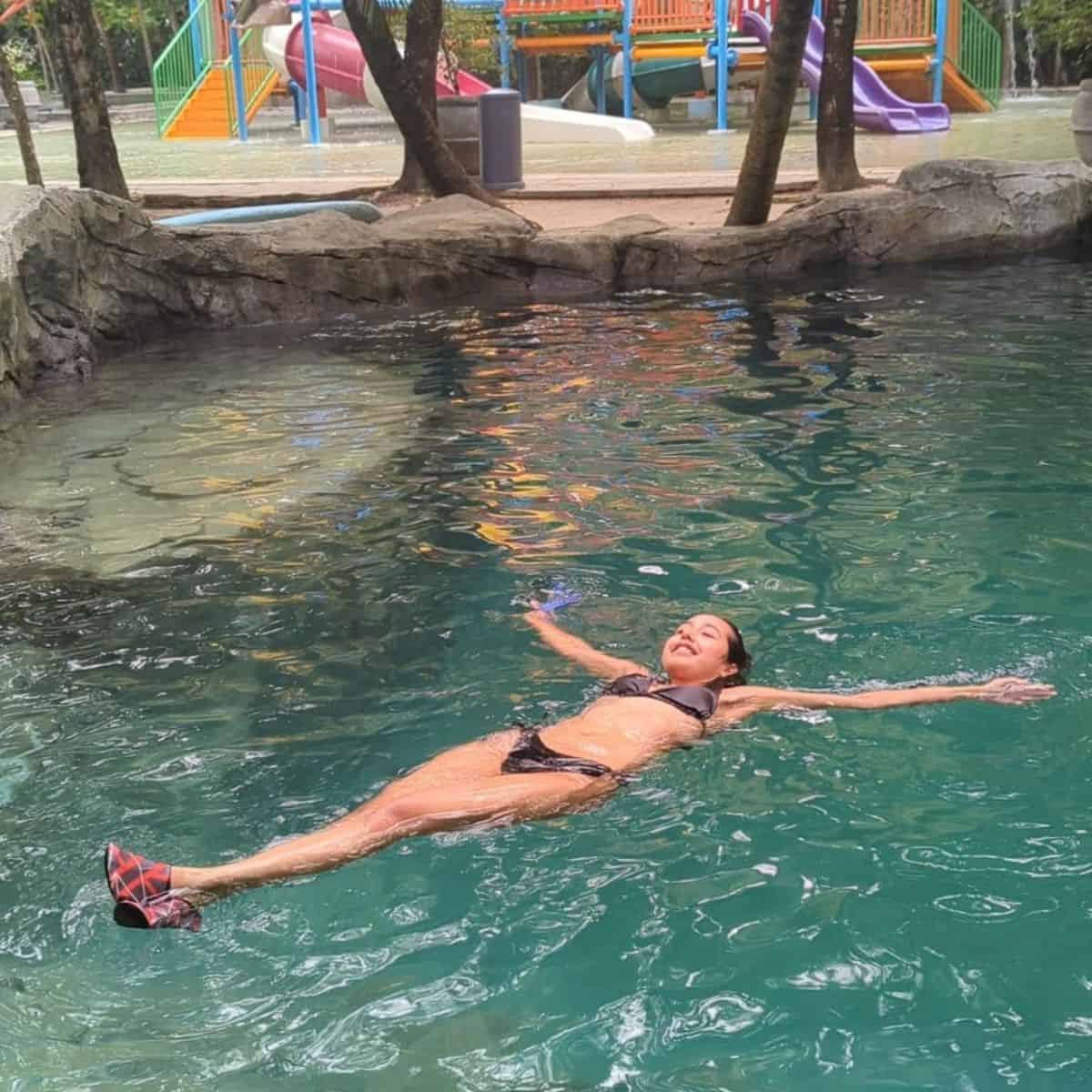 Ultimately, you and your family can easily spend the whole day here having fun and making unforgettable memories. Simply book the Penang attraction tickets online and head there in the morning. Just make sure to visit during the dry season so the rain won't interrupt your fun.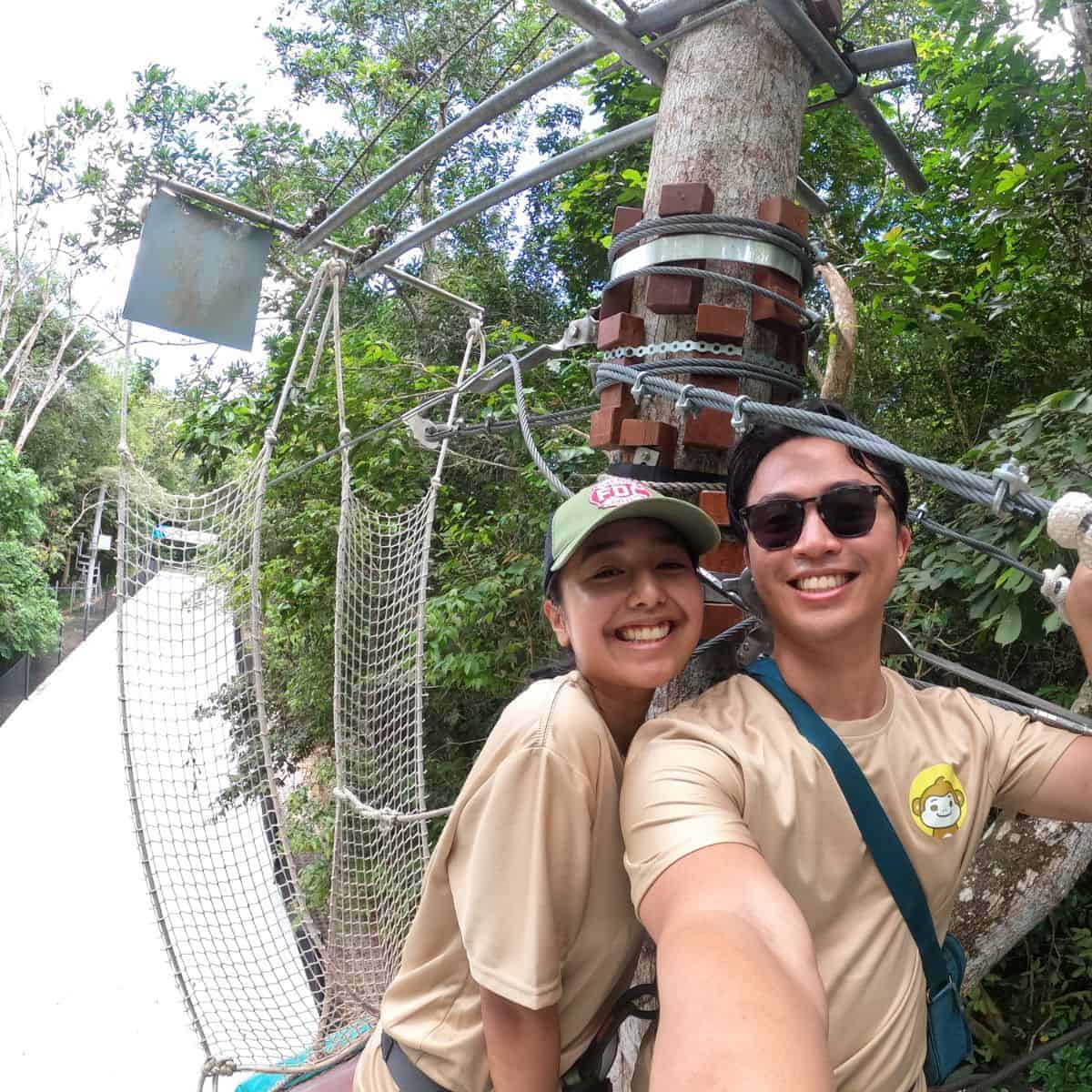 Batu Ferringhi Beach
Batu Ferringhi is one of the best Penang beaches to visit and spend time with family. This vacation spot is close to all the best resorts in Penang. So, you don't have to travel far if you stay in one of them.
You can try out some thrilling water activities like banana boating and parasailing here. The seashore is also a treasure trove of seashells, perfect for beachcombing and building sandcastles.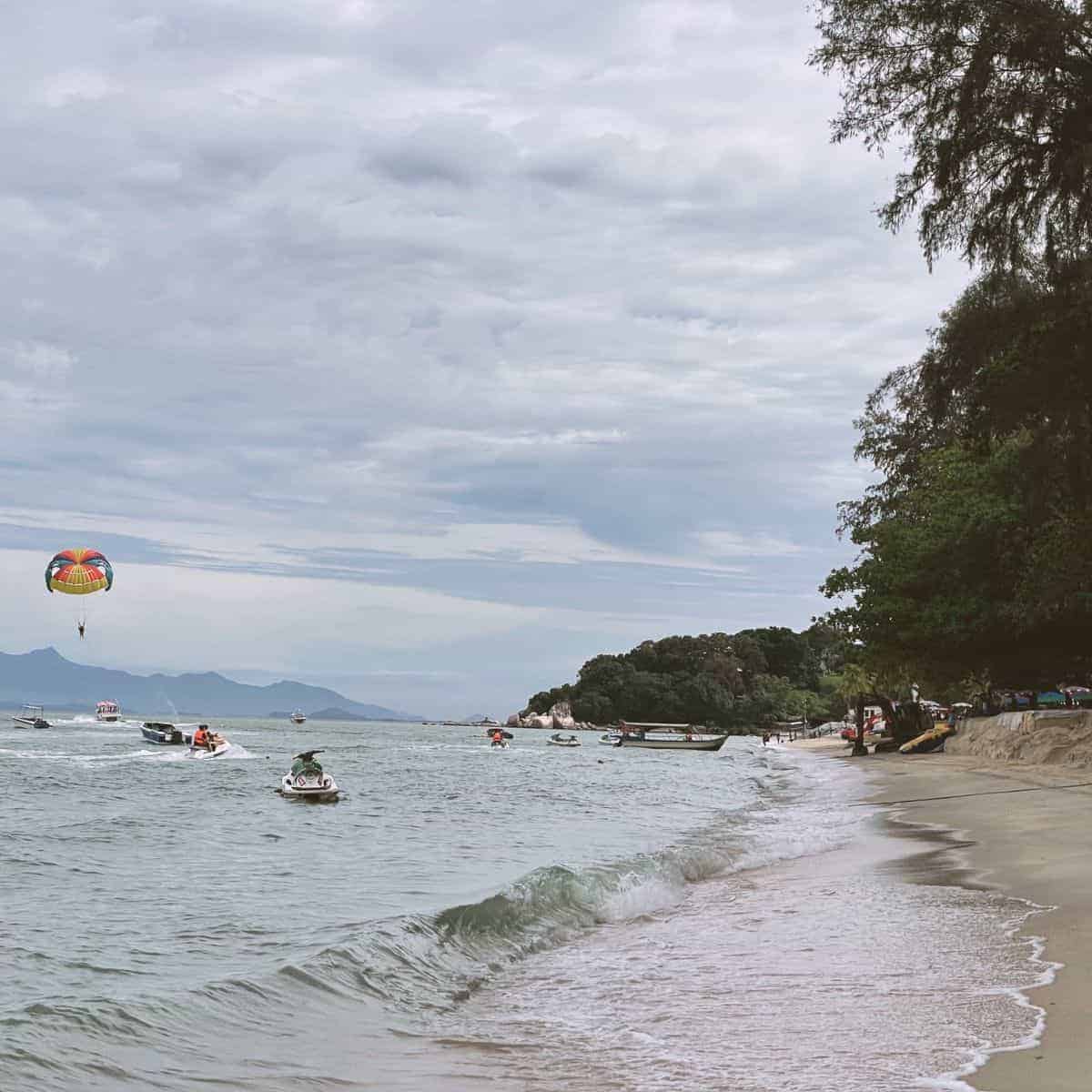 This Penang beach is also perfect for a wholesome family picnic. Pack up some meals and enjoy them with the stunning seaside view. The beach also provides some food stands where you can grab snacks and drinks.
Then, stick around for the stunning sunset before stopping by Batu Ferringhi Night Market. This Penang night market is one of the best spots to do some shopping in Penang, especially if you're looking for souvenirs.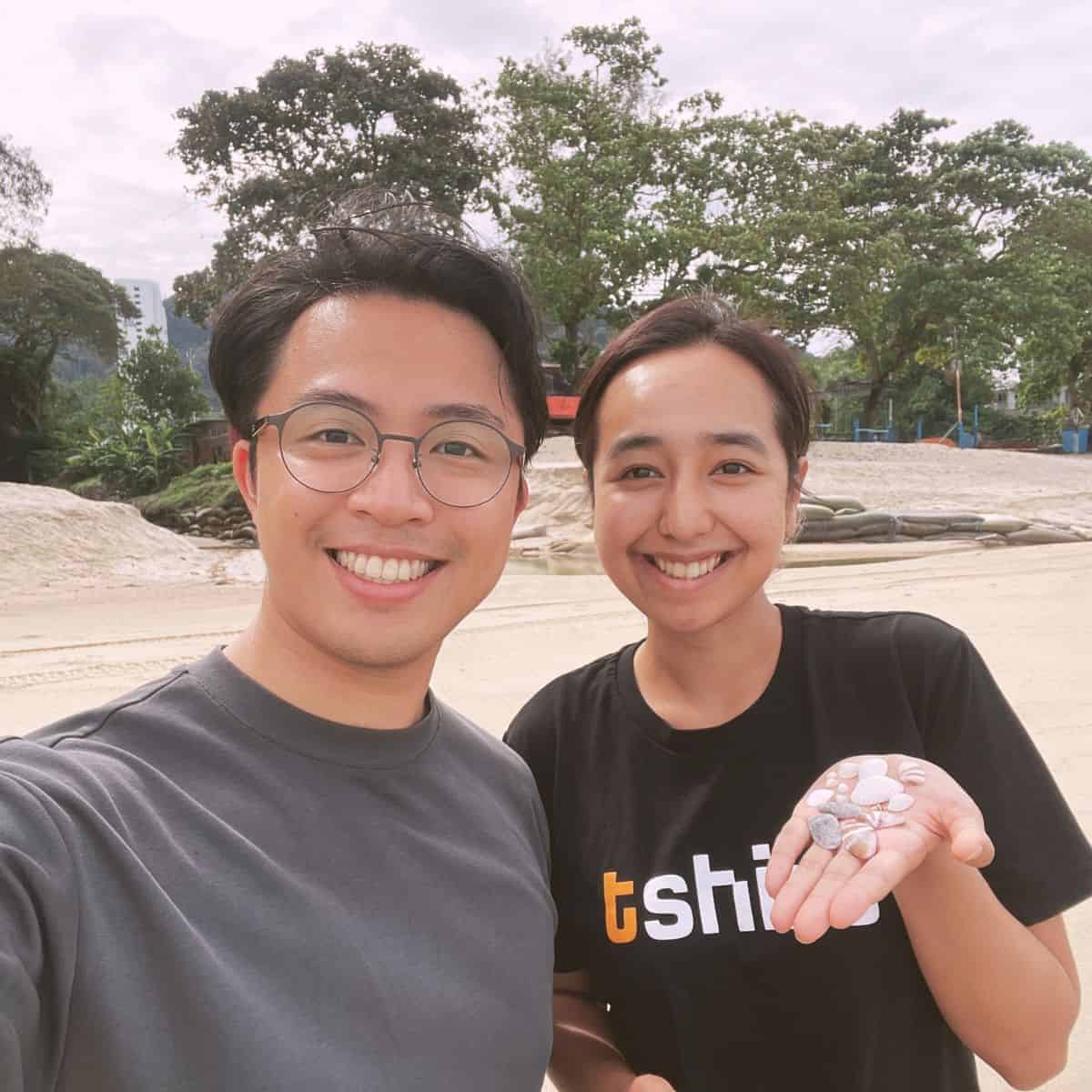 Other great Penang beaches to visit include Monkey Beach and Turtle Beach. These are the best beaches to visit if you want to connect with the local wildlife, which includes monkeys and turtles. However, these two beaches are a little tricky to get to. 
You'll need to take a slightly pricey boat ride from the National Park entrance to both beaches. The boat rides cost RM100 and RM200 for a round trip, respectively. Alternatively, you can head to Turtle Beach through its 3.5km beach trail. Unfortunately, the trail to Monkey Beach is closed.
Hin Bus Depot
Not sure what to do in Georgetown Penang with your family? Pay a visit to Hin Bus Depot over the weekend. This converted bus depot turned creative hub houses many vibrant artworks, making it an ideal backdrop for family photos. There is also a playground in the middle where you can play games with your children.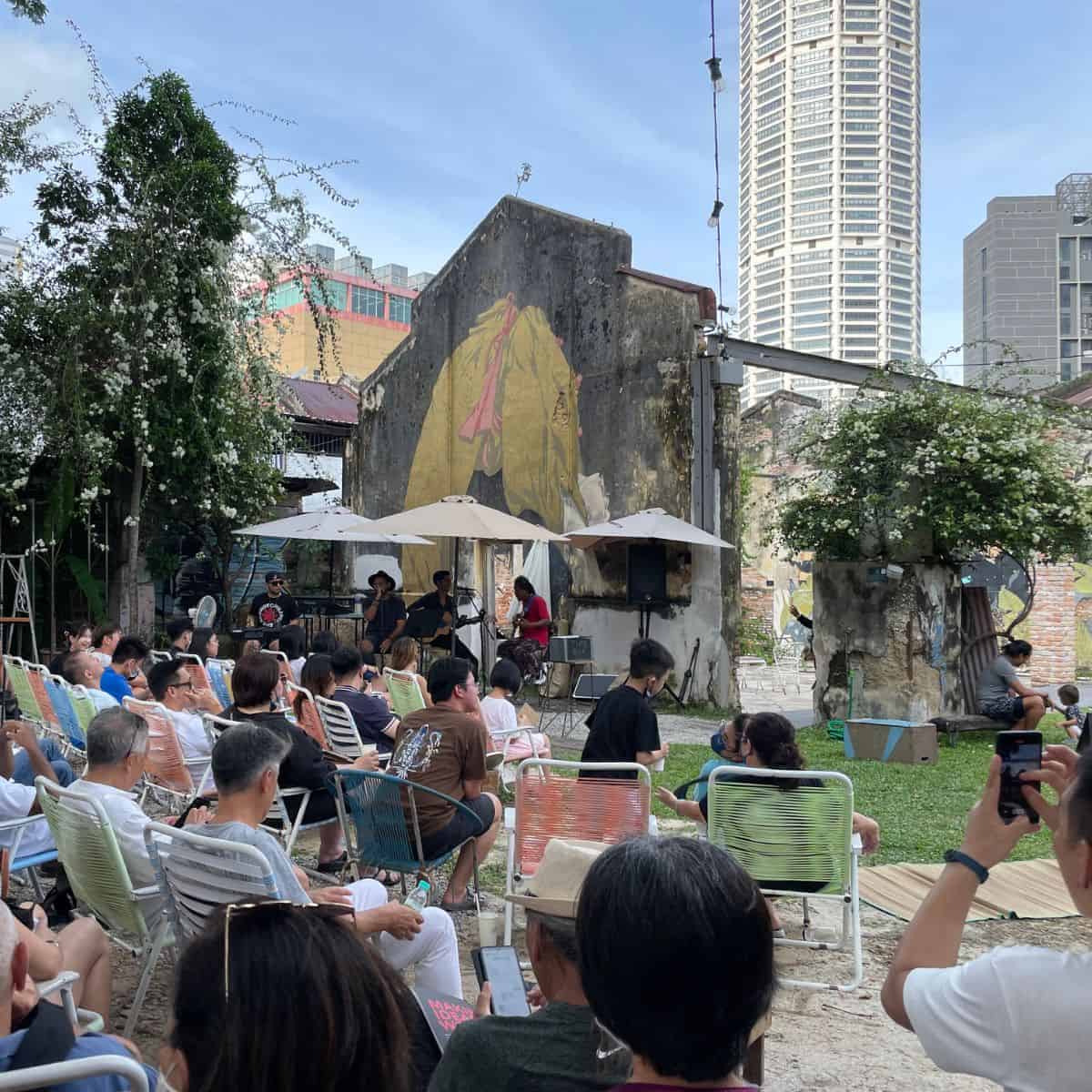 This hidden attraction in Penang often hosts free workshops and events to further introduce patrons to Penang's art and cultural scene. Most of them are family-friendly activities, such as batik painting classes and movie screenings.
We recommend visiting on weekends since there will be a market with live music and many vendors selling handmade items. It's an interesting spot to do some shopping in Penang and get some crafts from local artisans.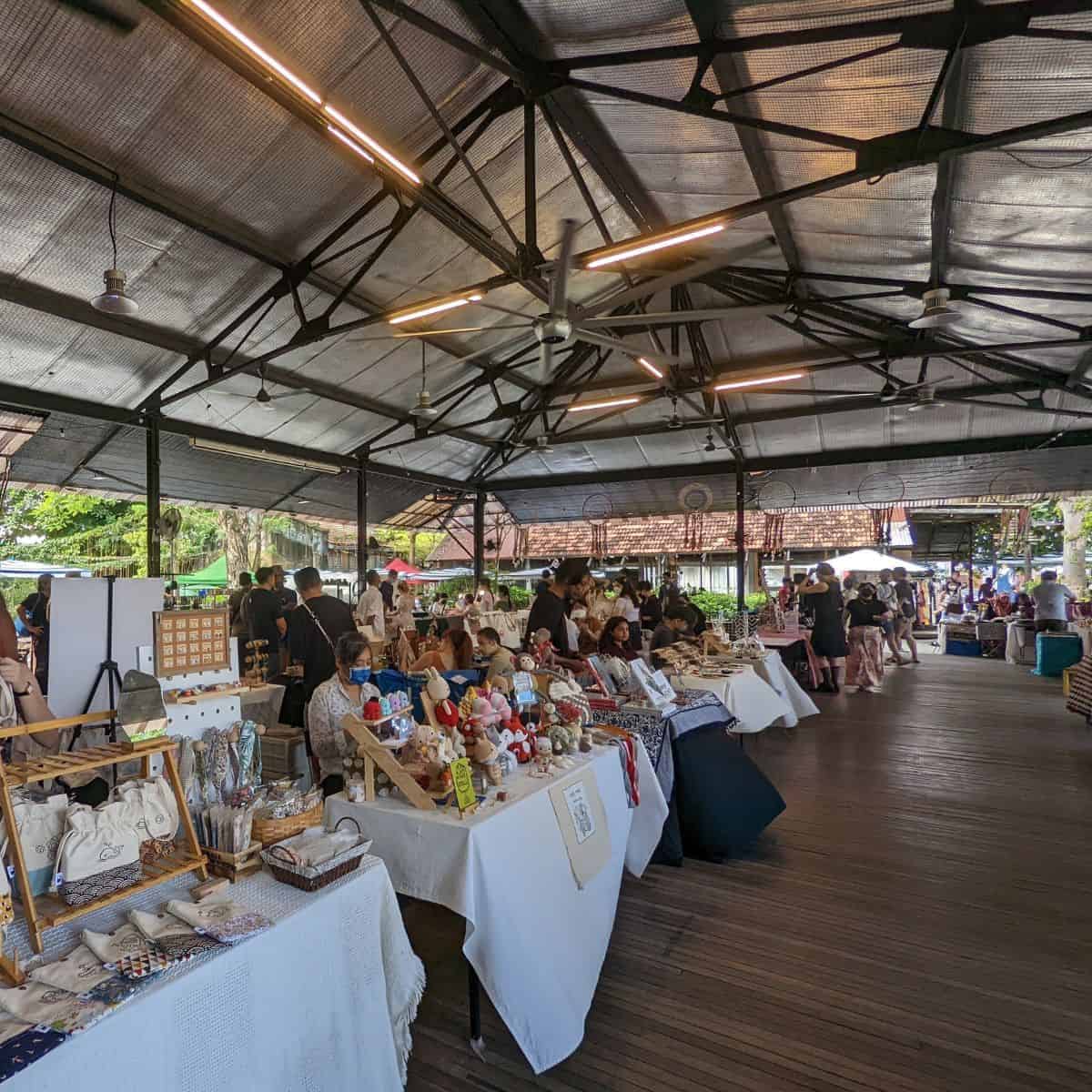 Moreover, you will find several gastronomical gems housed within the art space. Whether you want a fancy meal or tasty street food bites, you can easily get them within the area. Check out Restaurant Au Jardin for a fancy meal, or head to Rumah Kacha for more affordable options.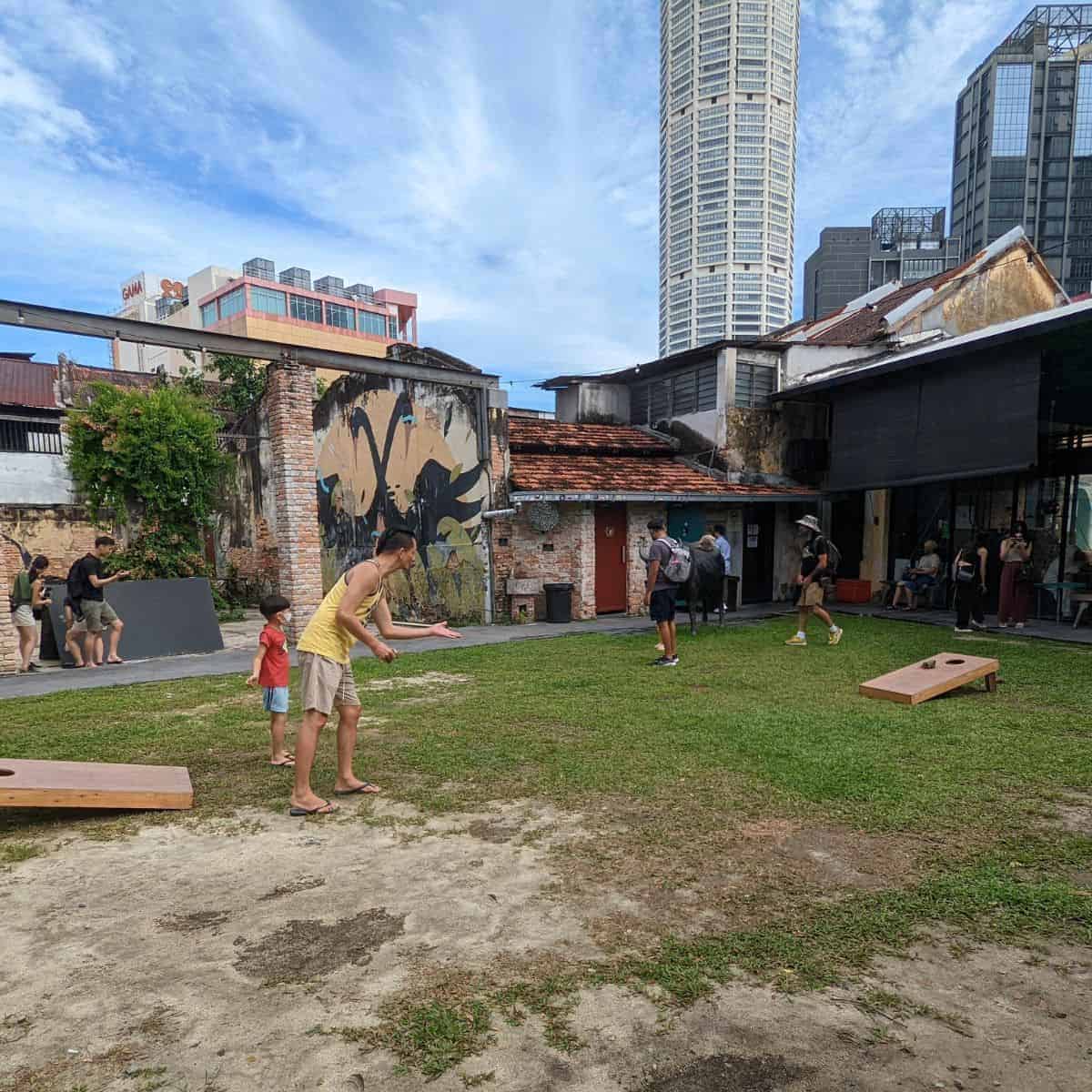 In addition, two of our favourite blogging spots are Nui Kopi and Le' Cafe. You can also get delicious ice cream at Creameal and enjoy it in the open space whilst vibing to the live music.
Wonderfood Museum
For more unusual things to do in Penang, we suggest taking your family to the Wonderfood Museum. Here, you will learn about the local food culture through huge displays of Malaysian dishes. This includes the history of Nyonya food, food waste, and the Malaysian culture around food. You can even learn a thing or two about international delicacies.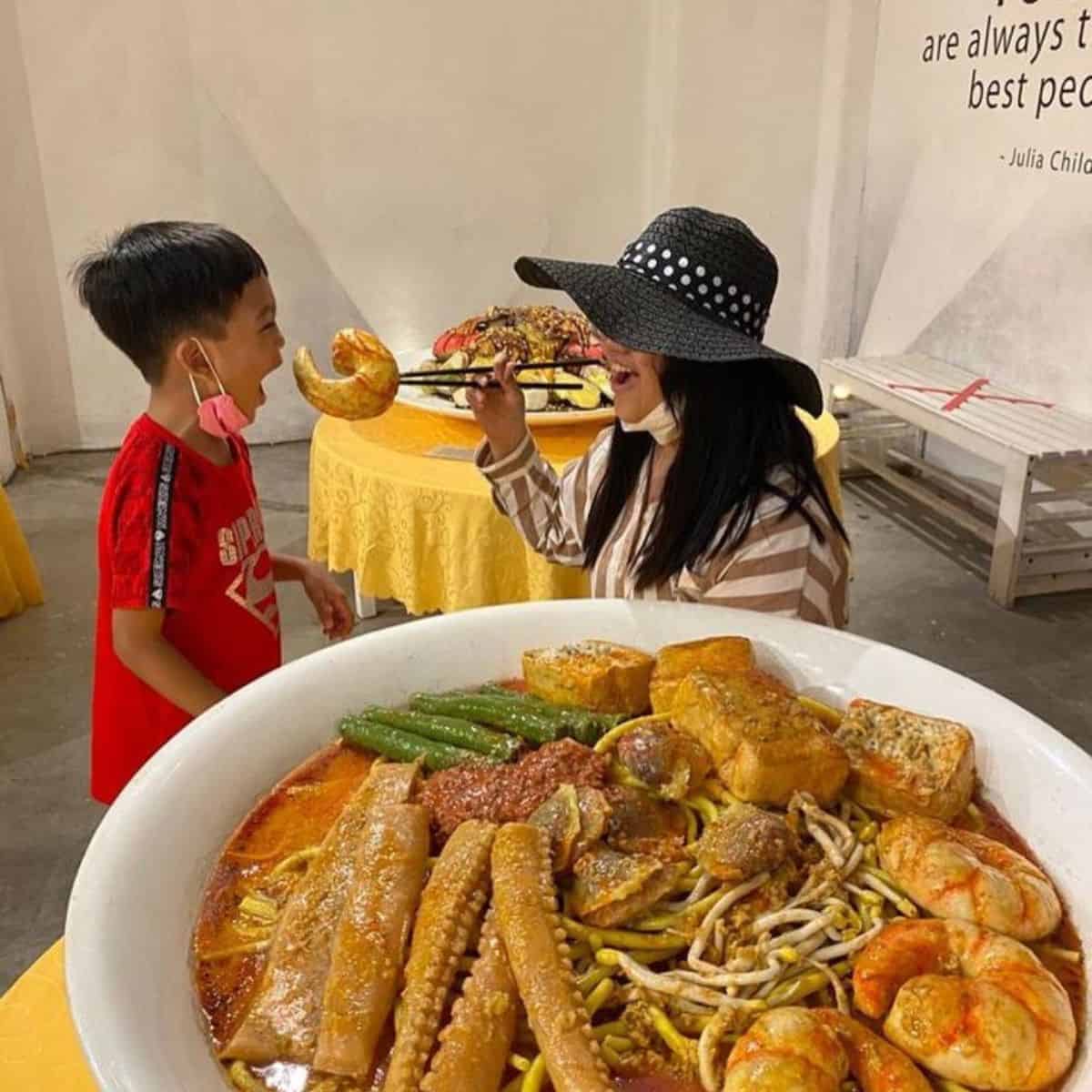 A guided tour is provided, but you can easily navigate the exhibitions independently. We recommend taking the tour for a more in-depth learning experience. Apart from that, you can take cool photos with the mouthwatering displays. You will be surprised by how realistic they all look. So, it is not the best place to visit on an empty stomach.
Penang is home to many unique museums, so we suggest checking out other museums as well. Visiting the Penang ghost museum is one of the more thrilling things to do in Penang with family. On the other hand, for a more calming experience, we suggest stopping by Batik Museum Penang.
Romantic Things to Do in Penang for Couples
Penang is the perfect place for lovers, given the numerous romantic activities the island offers. Whether you are an adventurous duo or a pair of culinary enthusiasts, the island has it all. Our curated list of things to do in Penang for couples caters to all types of couples. We've included options for budget-conscious lovebirds and those ready to indulge in a luxurious getaway. 
Nightview of Penang
Admiring Penang's night skyline is among the many cost-free romantic things to do in Penang. The nighttime view from Penang Hill is exhilarating, and you can also snap a few romantic shots from there. If you can, try to get there a little earlier to catch a pretty sunset view.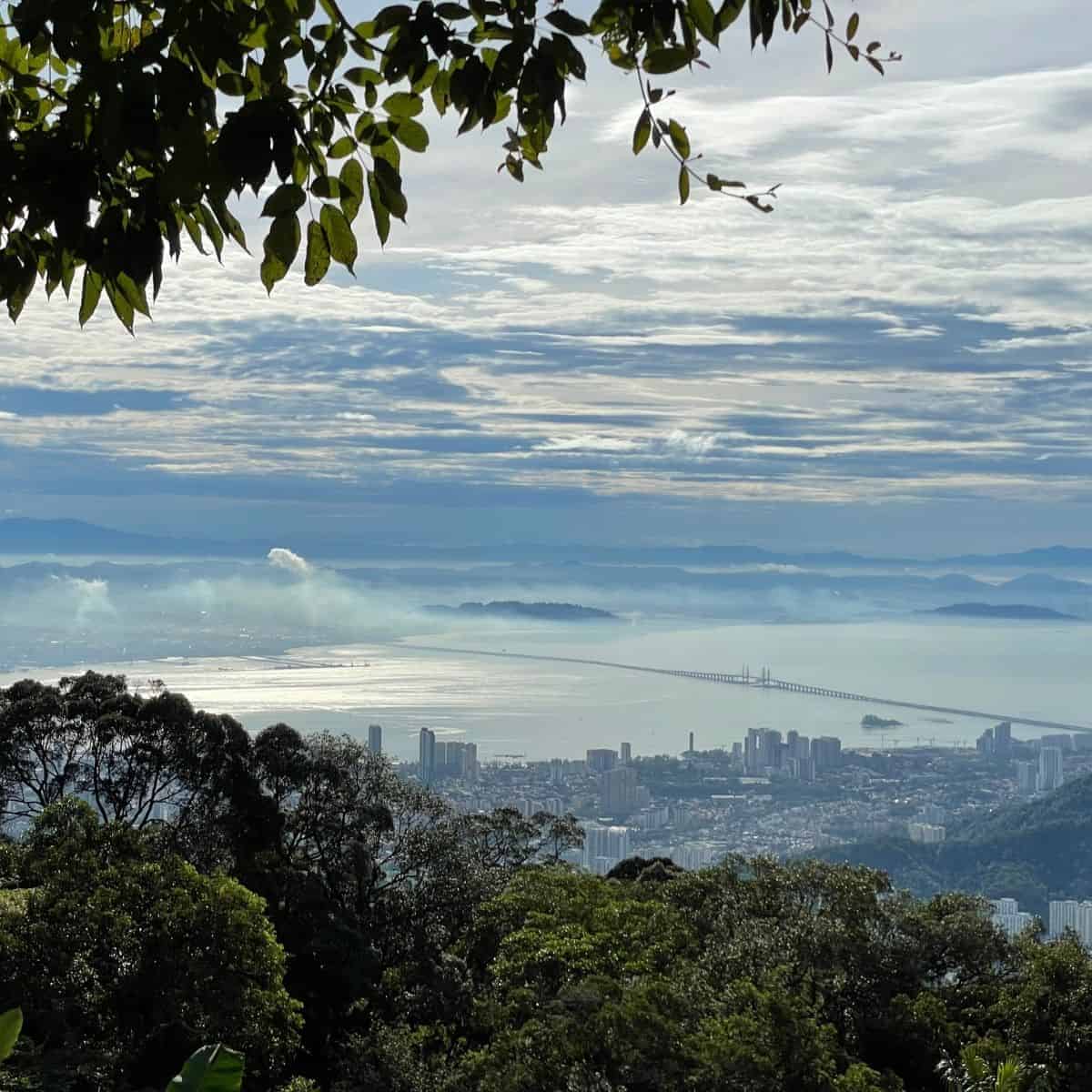 If you wish to travel a shorter distance, an alternative spot would be the TOP Komtar. Here, you can experience the gorgeous nighttime cityscape of Penang on the summit of the building. Getting to the top of TOP Komtar is a bit of a maze but the view is the nicest from within the town. Alternatively, you can head to the Observatory Deck on the 65th floor to enjoy a 360-degree view of George Town.
Moonlight Bay Beach
Between Batu Ferringhi and Miami Beach, you'll find this hidden gem boasting gorgeous ocean views. This Penang beach was a popular picnic and camping spot in the 60's and 70's. However, it has become a buried treasure as people often visit the more touristy Penang beaches. Nonetheless, this makes it the perfect place for a more secluded beach date.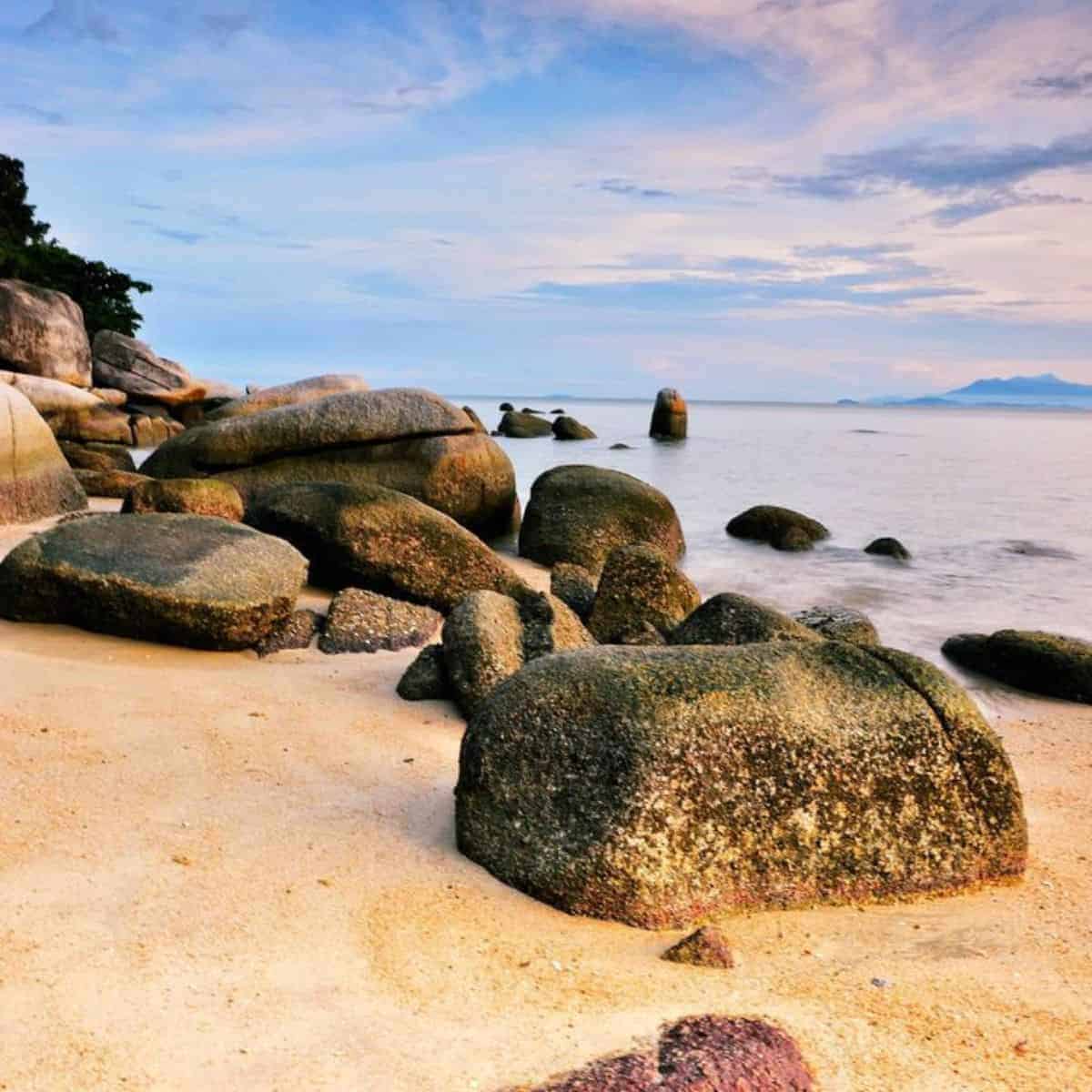 The beach is suitable for a romantic daytime picnic by the sea and even a candlelit dinner at night. We love spending time here as it feels like we're on our own private beach. Plus, the water is much clearer here than in the tourist spots. 
We propose taking a dip in the morning when the tide is at its lowest. The only downside is that there are no public restrooms at the beach. So, keep that in mind and come prepared if you wish to spend some time here.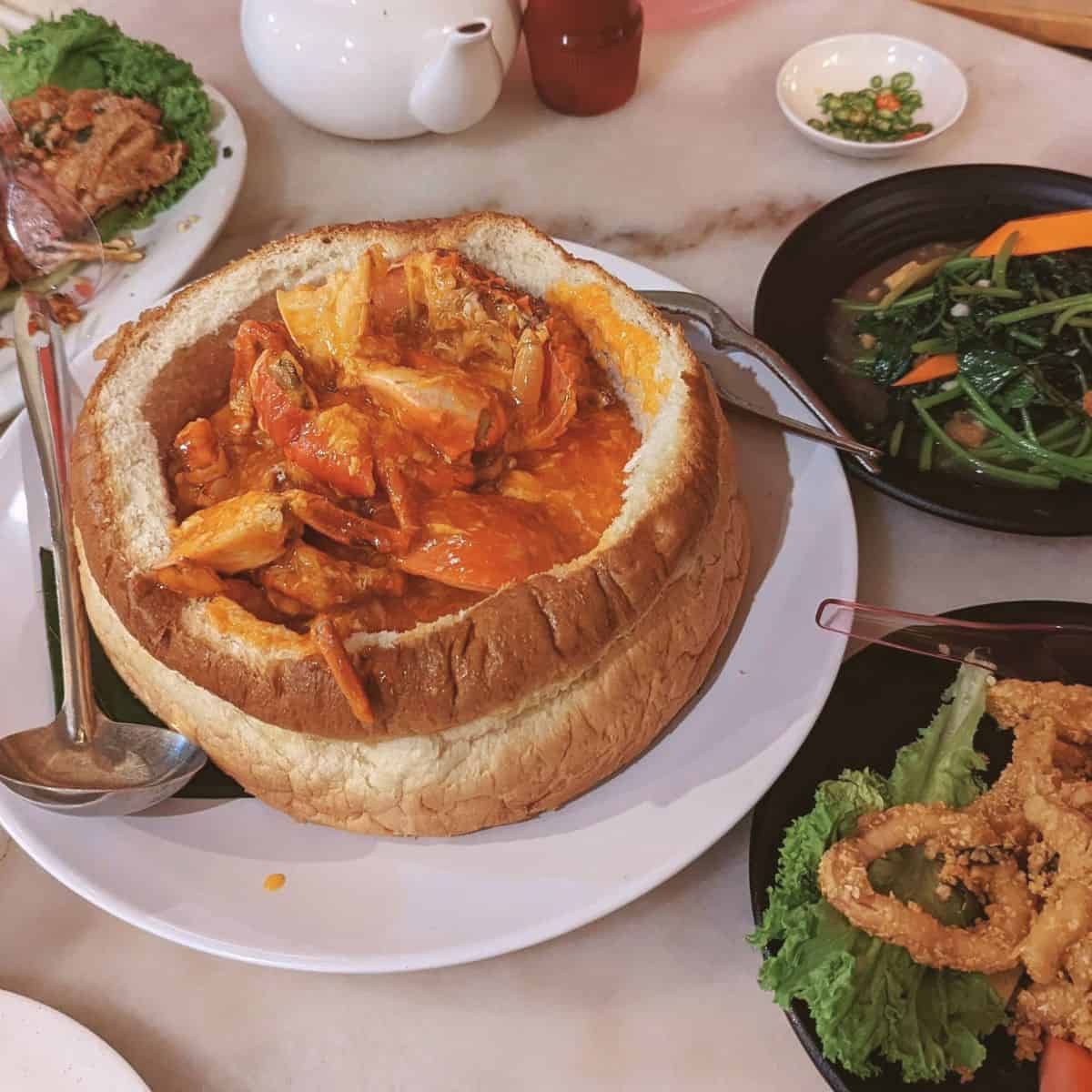 Alternatively, you can visit Gertak Sanggul Beach, which is further away but perfect for a stroll or to relax. This beach is also more secluded, so you can spend time with your partner away from the bustling crowds. Moreover, it is next to Hai Boey, which offers some of the best seafood in Penang. Although Hai Boey is not a particularly romantic restaurant, they serve amazing seafood. To us, this is more for foodie lovers.
Electric Bike Ride
Riding an electric bike together around the city is one of our favourite things to do in Penang at night. We particularly love going around Armenian Street and Kimberley Street, as the roads are quiet and safe for such activity.
You don't need much experience to operate it and you can pick up the mechanics quite easily. Just watch out that bikes can go quite fast.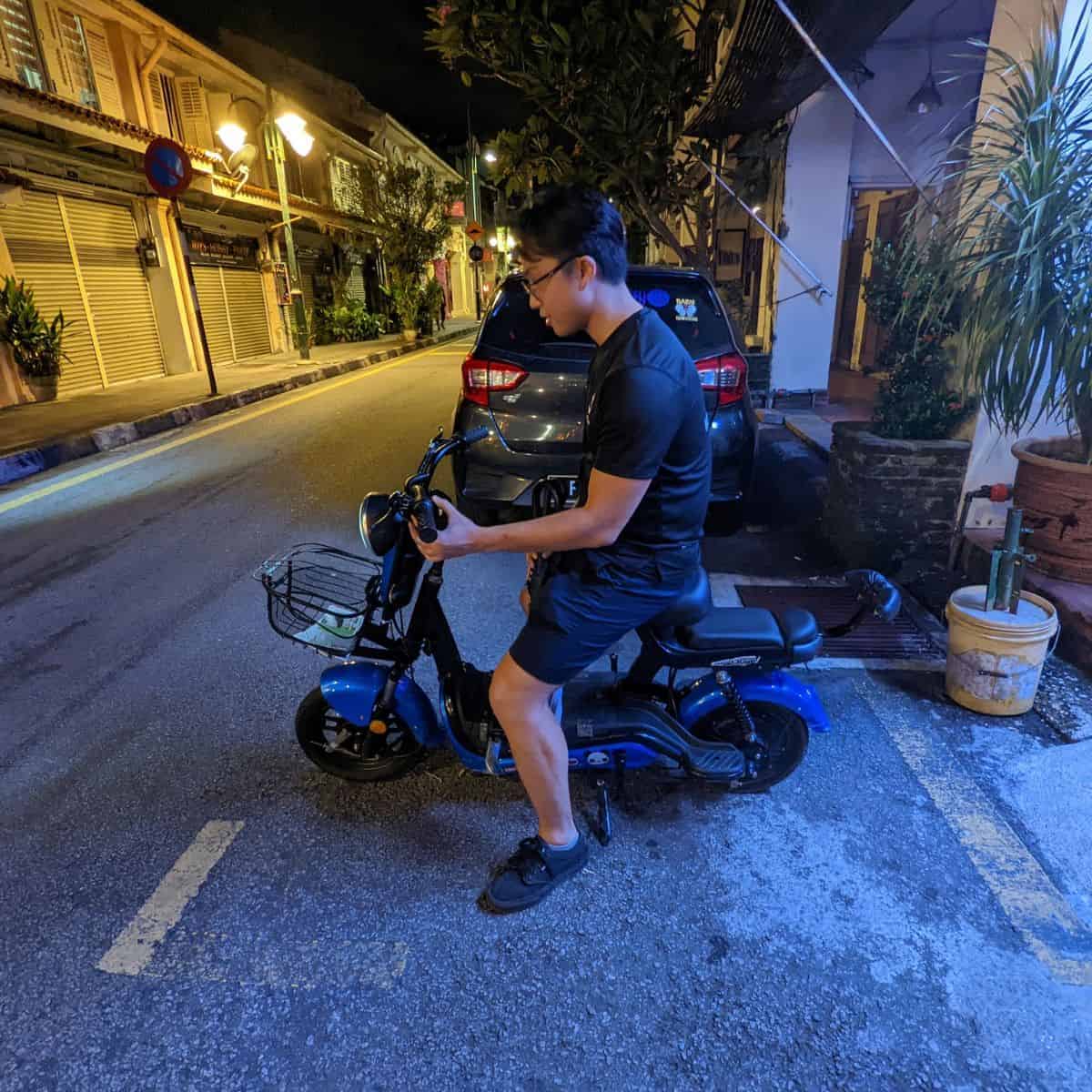 Plus, you can check out the street art there without facing the crowds or queues when taking photos. Walking around at night is also a delightful option. We usually take a stroll on our way to get some late-night dessert.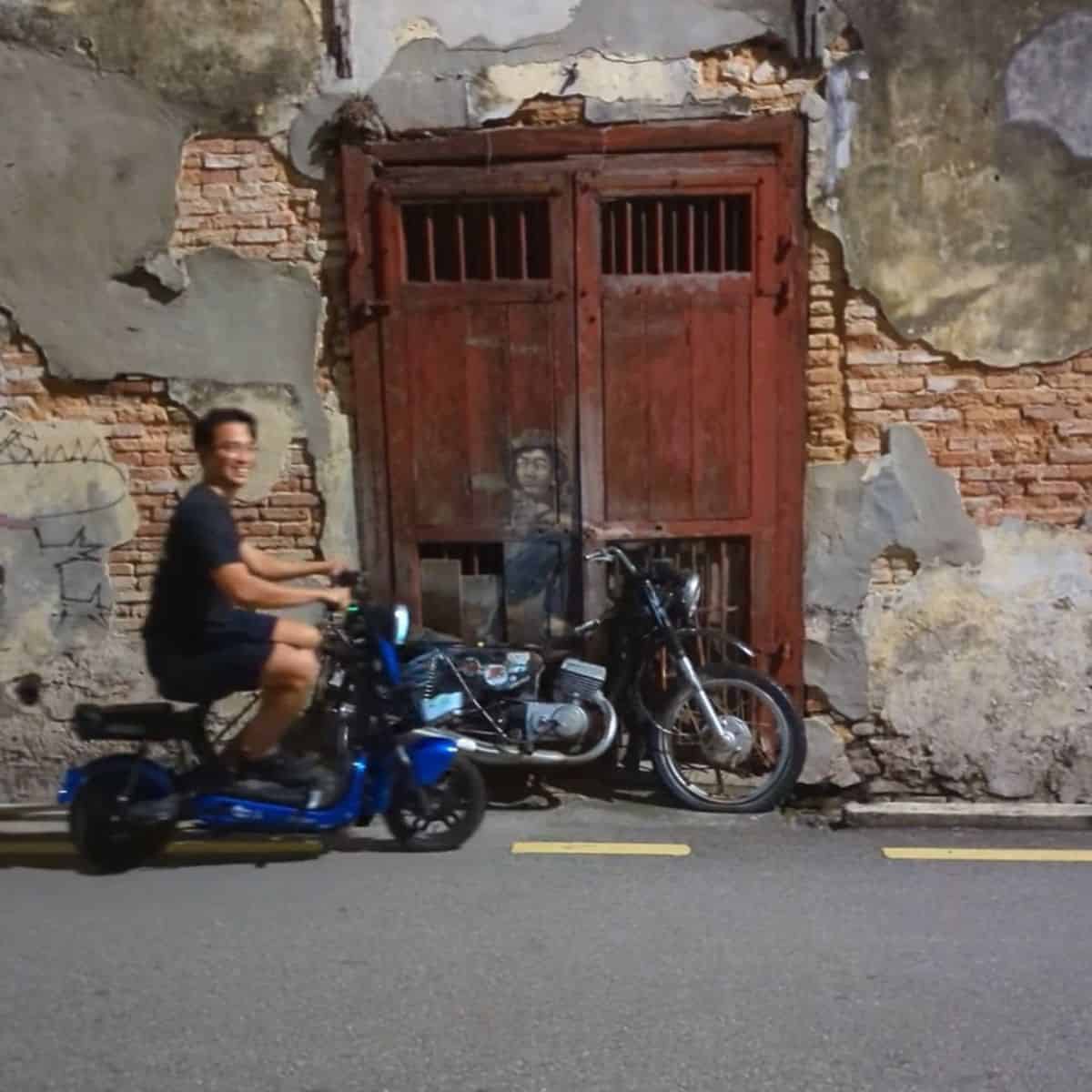 Besides riding the electric bike, you can get on a trishaw ride during the day. You can find trishaw stops at many tourist spots like Armenian Street. If you want a trishaw ride at night, you can find one around Love Lane and Chulia Street. However, it is worth noting that the atmosphere in these areas is a little less romantic. This is because of the livelier, rowdy night crowds and the numerous nearby nightclubs and bars.
Dinner at Suffolk House
Having dinner at Suffolk House is among the fancier, romantic things to do in Penang. The restaurant is housed within a gorgeous Georgian Mansion and used to be a famous spot among foodies. However, its popularity has dwindled nowadays, given the increasing dining options in Penang.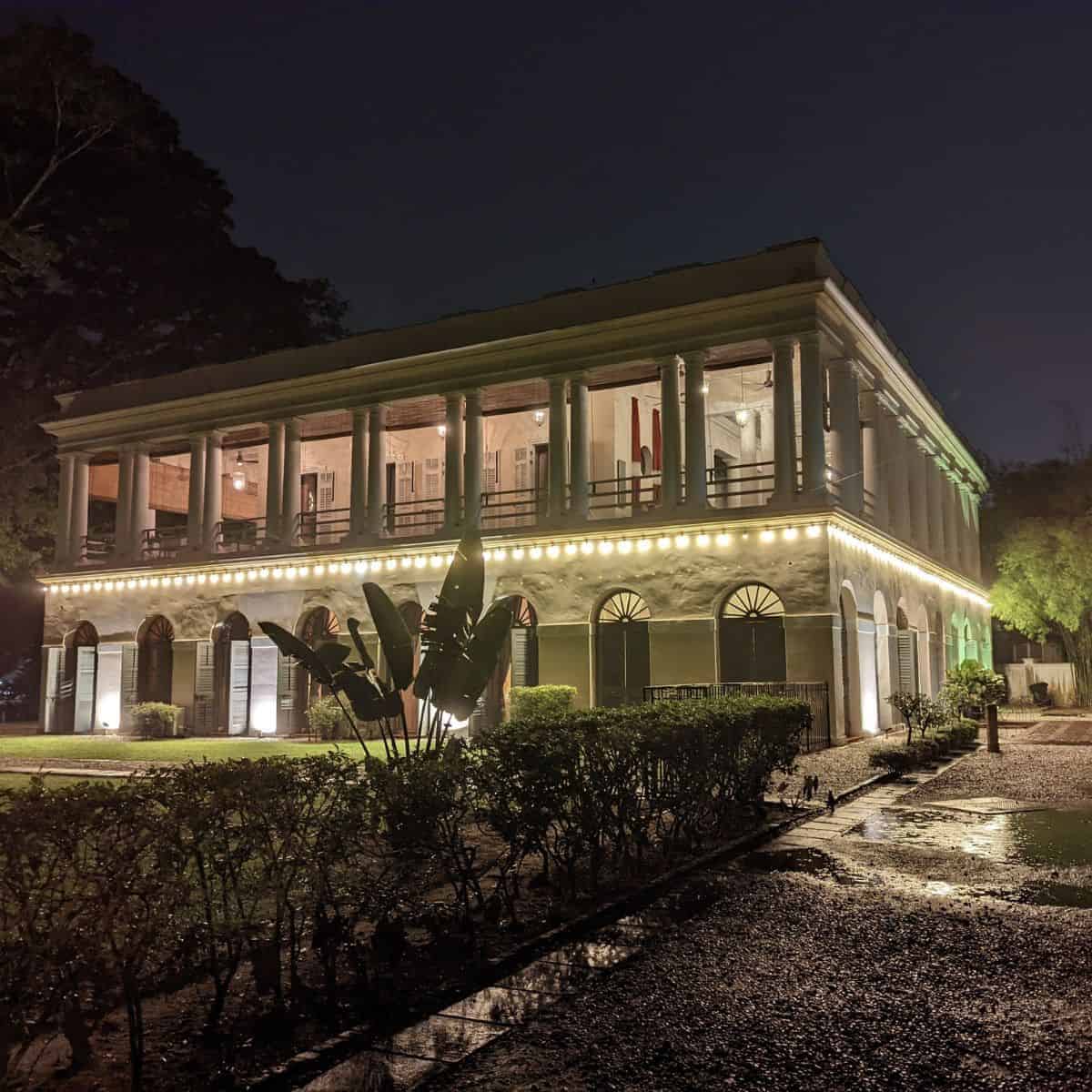 Despite that, it remains our go-to for delectable dishes and a romantic ambience. We love this place because it is tranquil and isolated, offering a serene and lovely dining atmosphere.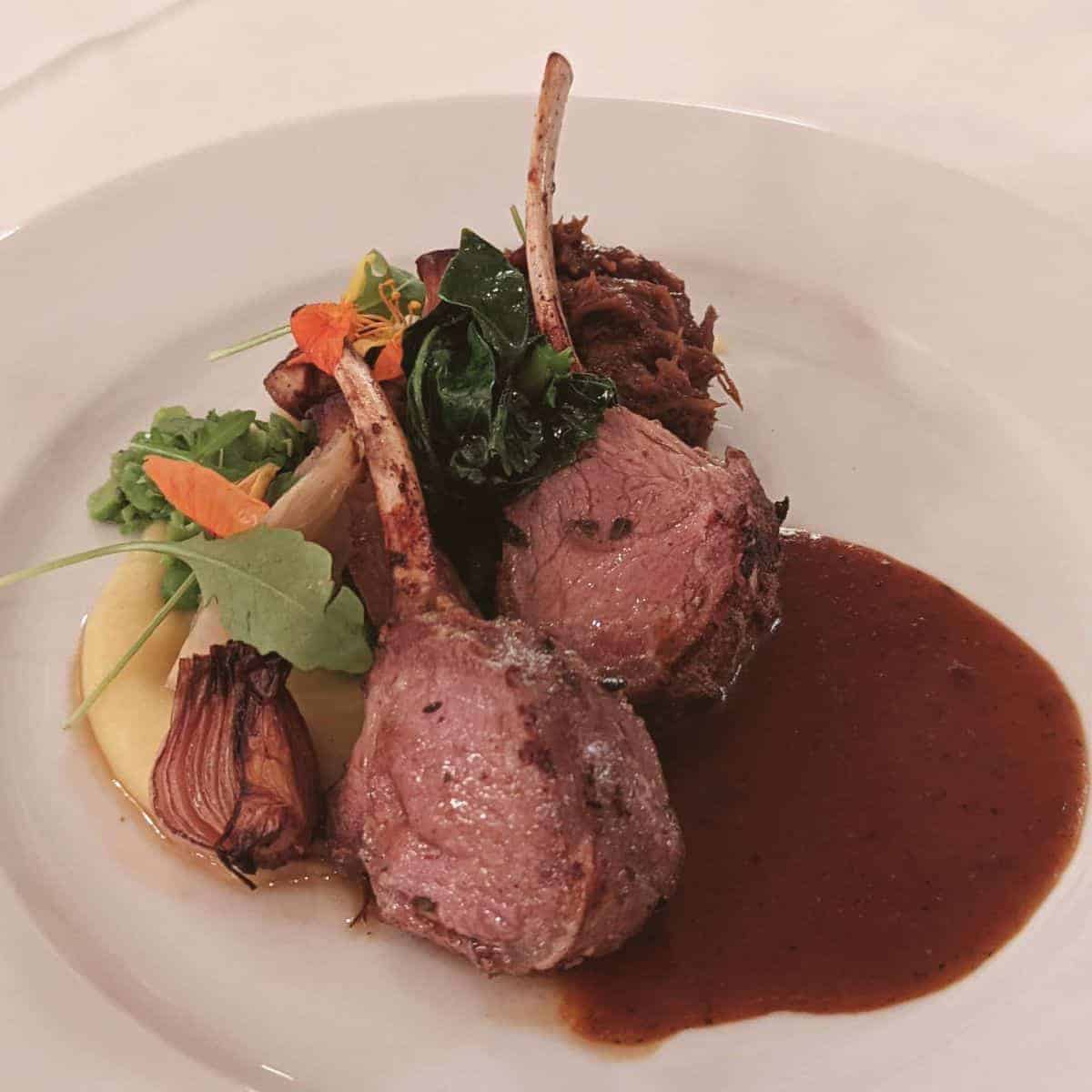 We only saw two other couples during our recent visit, and the servers ensured we had plenty of space. Therefore, you can take your time to savour your meal at a leisurely pace. We even saw an older couple dancing to the soothing slow jazz music in one of the other rooms.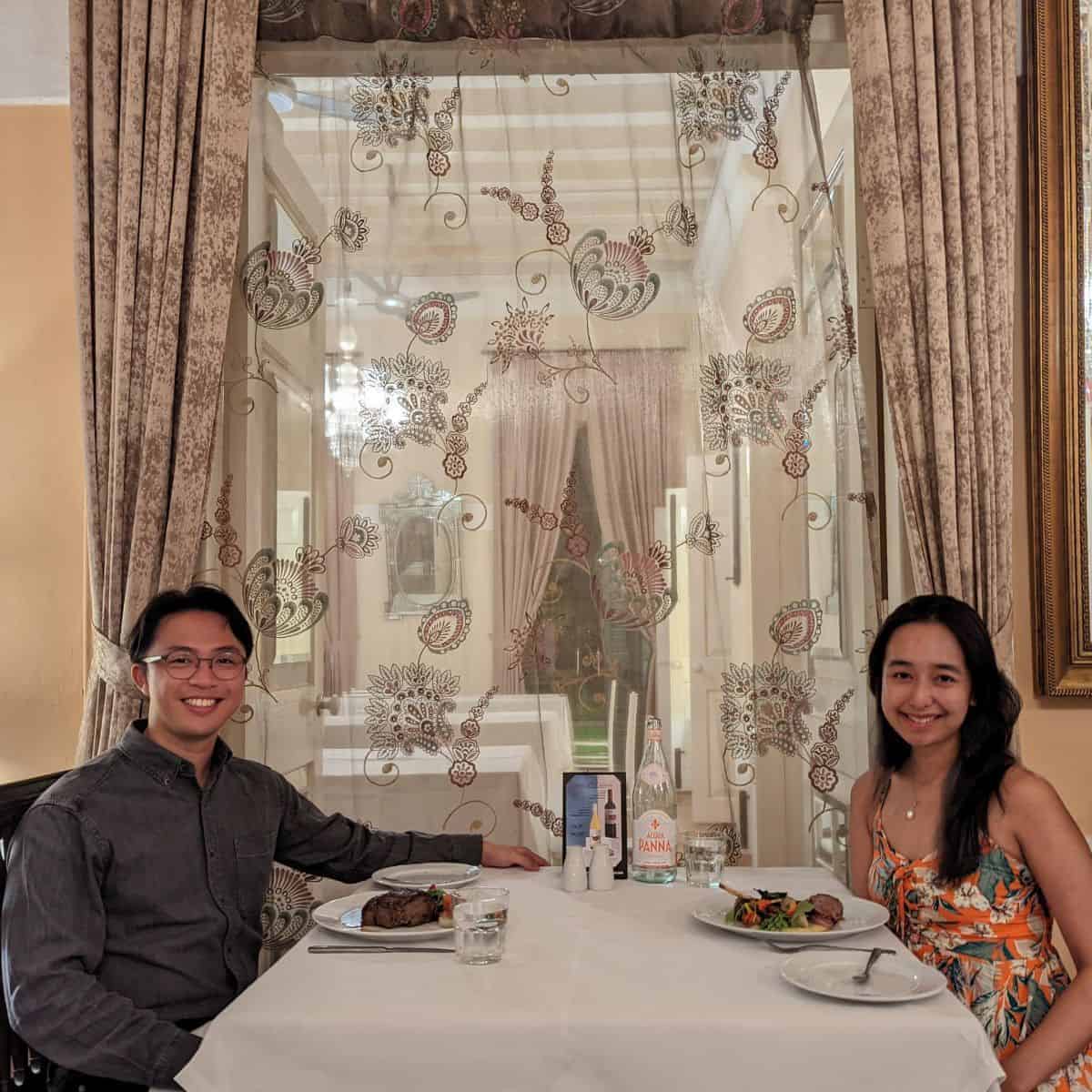 Another fancy spot worth considering is the Kebaya Dining Room. But keep in mind that it is constantly fully booked. Therefore, early reservation is recommended, especially if you want to go there for a special occasion.
Stay at Shangri-La
We recommend staying at Shangri-La's Rasa Sayang Resort for lovebirds seeking fancy relaxation and pampering. It is a popular honeymoon hotel in Penang due to its lush gardens, private beachfront access, and spacious sea-view rooms. This vacation spot is nothing short of luxurious and has everything to give you the perfect romantic getaway.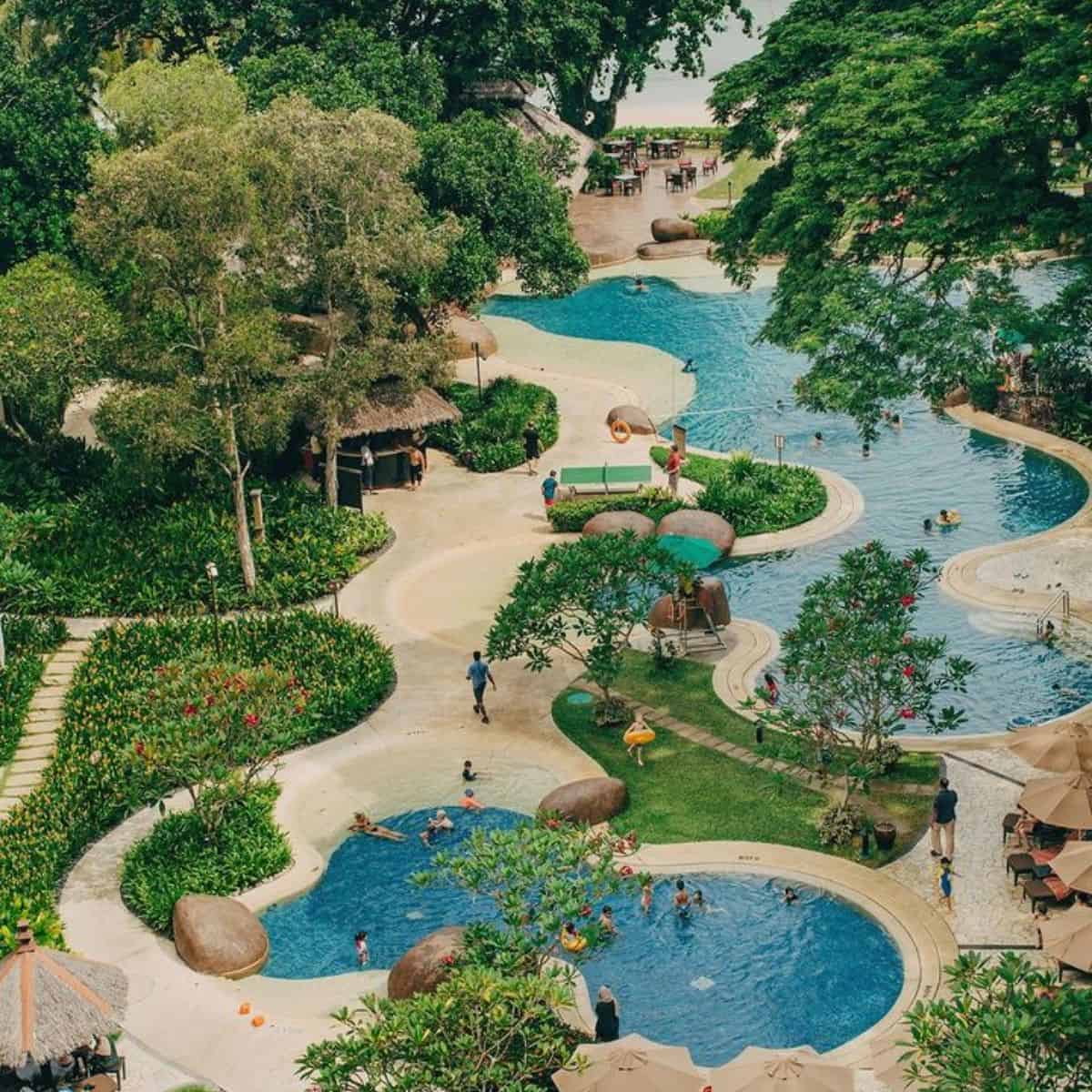 The highlight of our stay there was the spa treatment at CHI, The Spa, which is one of the best spas in Penang. We highly recommend that couples book a session in their double treatment room. With the soothing atmosphere and satisfying professional massages, you'll be guaranteed complete relaxation.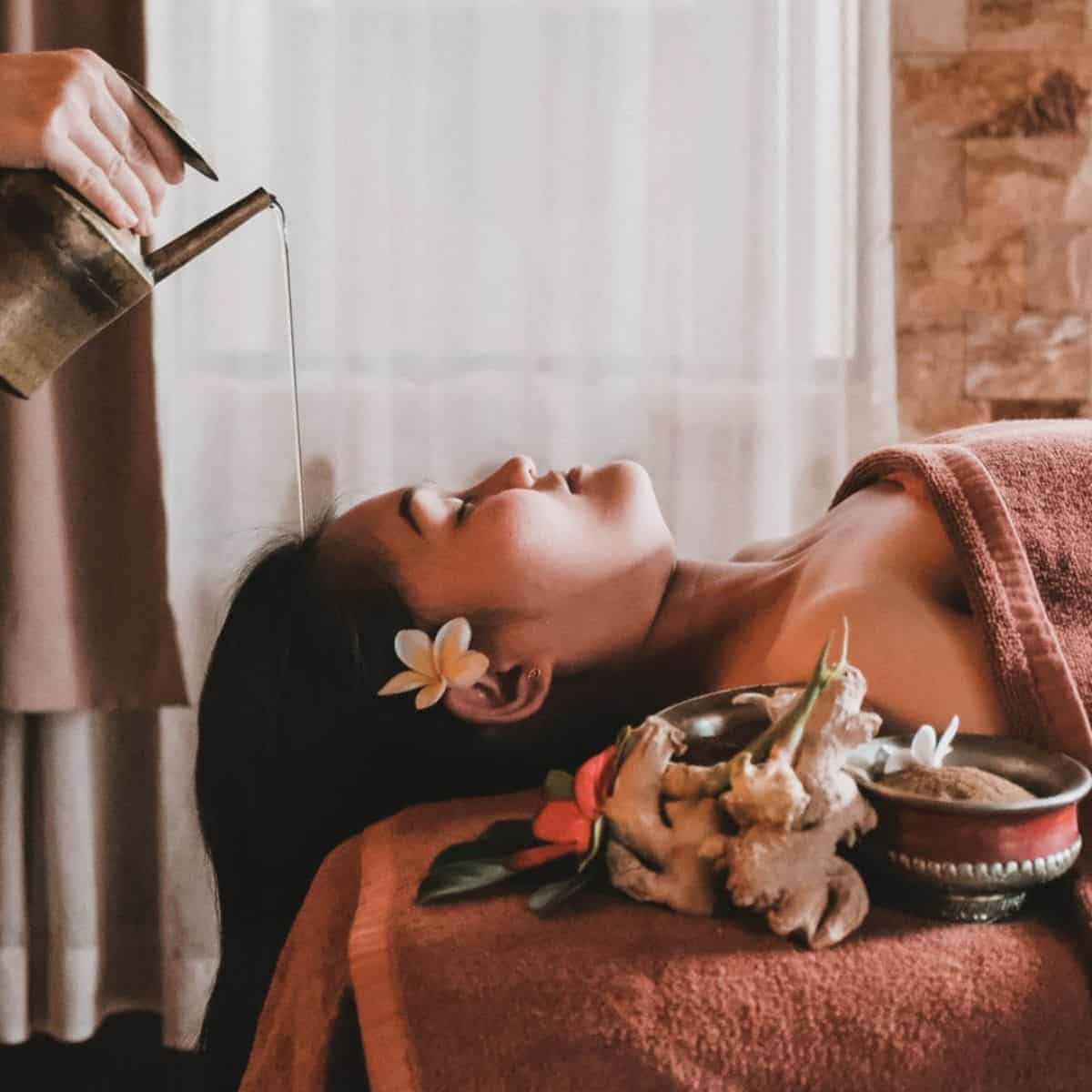 Go for their Asian Blend Massage to relieve your stiff and sore muscles. You can also book a spa session without staying at the resort, as the healing spot allows non-guest reservations. So, visit this spa for some rejuvenating things to do in Penang.
Things to do in Penang Solo
You can easily visit attractions like the Blue Mansion and Peranakan Mansion and explore street art or hawker markets alone. But we've added a few more little gems to enhance your solo adventure in Penang.
These activities are enjoyable even when done solo, and you can also make friends along the way.
Live Jazz at China House
Consider visiting China House if you're seeking non-touristy things to do in Penang. As mentioned earlier, this café is worth visiting for its sweet treats. However, you should also pop by this vibrant eatery for its nightly live acts.
You will be entertained with diverse music ranging from jazz to indie. Even if you've never really enjoyed jazz music, it is worth visiting for the lively vibes.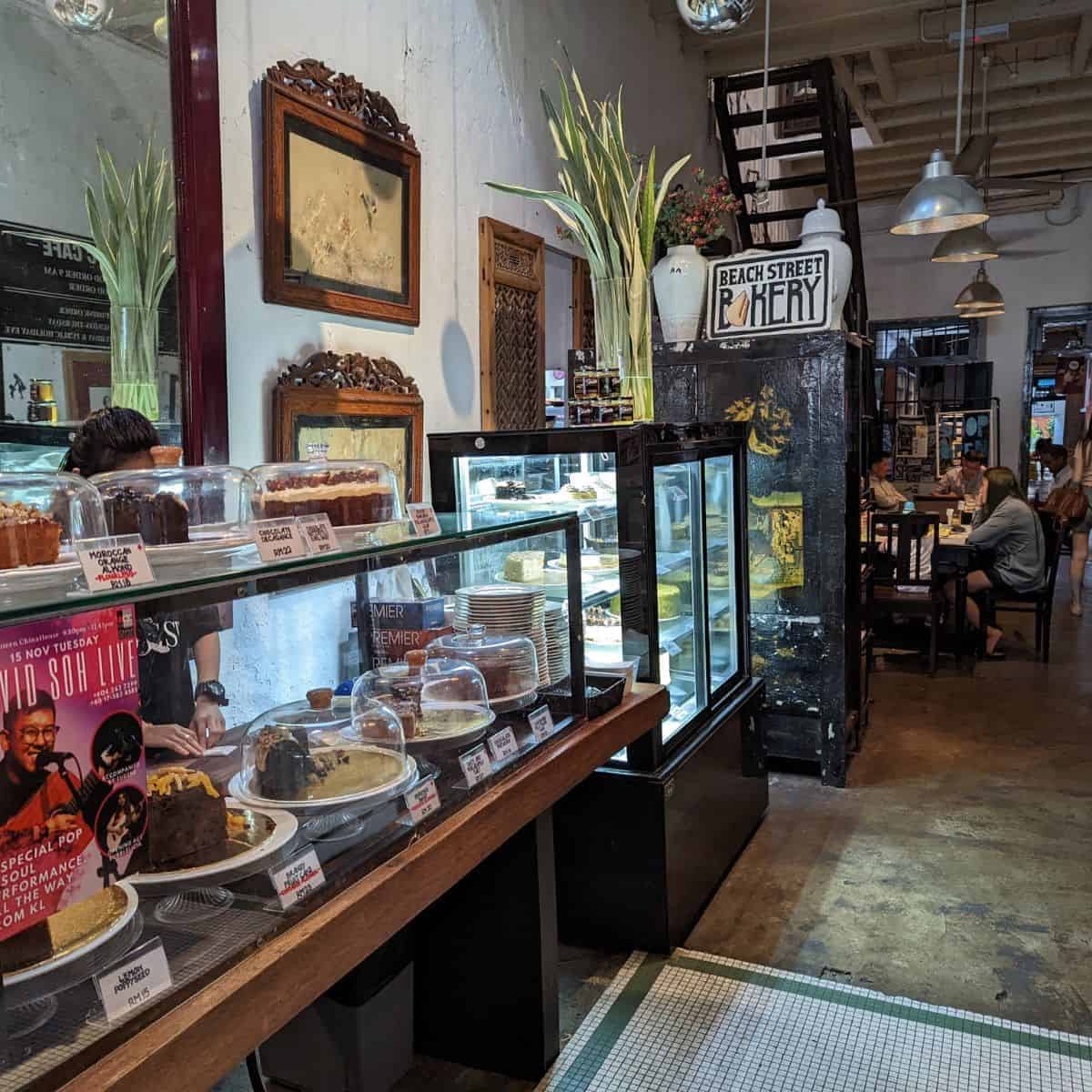 Plus, it is a refreshing break from the tourist crowds, allowing you to immerse yourself in the local atmosphere. The pleasant setting also allows patrons to enjoy good music and strike up conversations with fellow music enthusiasts.
Otherwise, you can just sip on a drink and soak in the relaxing vibe on your own. Apart from the music, art enthusiasts will appreciate the interiors of this cafe. Also, it is known as the longest café on the island due to its unique layout spanning three heritage buildings. 
Enjoy a coffee at Ome by Spacebar
Solo travellers should also stop at Ome by Spacebar for a delightful coffee break. The lovely ambience at this café is perfect for those seeking solitude or a calming spot to work. It provides an ideal setting to unwind, have treats, or enjoy coffee. This place opens daily at 7:30 am, so we suggest heading there early to start your day.
If you're a digital nomad seeking to connect with like-minded individuals, visit Black Kettle Café. We think it is a hotspot for remote workers as we've met most digital nomads there.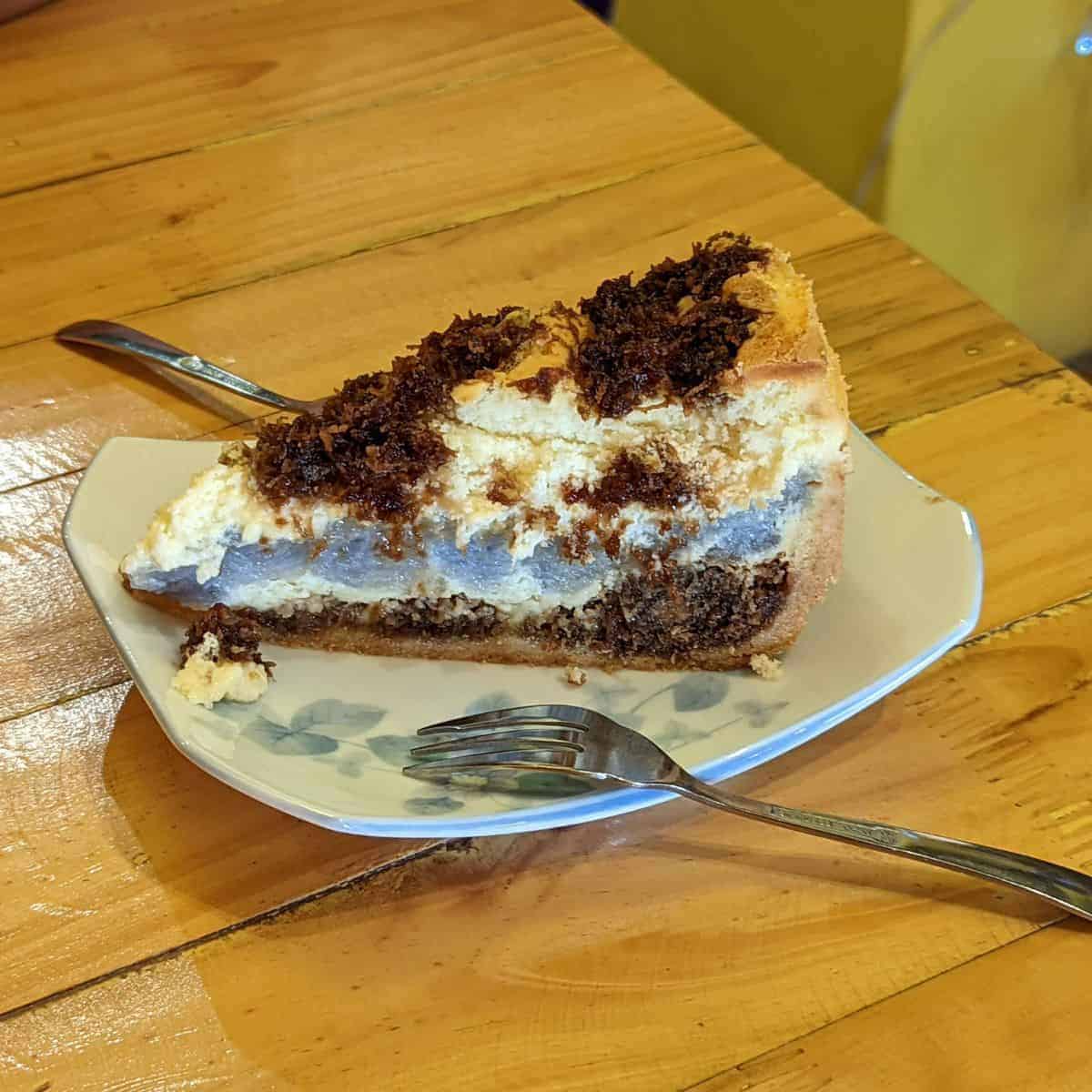 Nely's Passion Heart Café is another good place. Here, we bumped into a couple of digital nomads. Furthermore, you can relish their amazing Malaysian pastries and local produce-inspired cakes while you're there.
Take a Malaysian Cooking Class
In addition to the typical tourist attractions, there are plenty of unusual things to do in Penang. A standout option is to take a Malaysian cooking class, especially if you're a food lover. Enrolling in a cooking class is not only fun but offers a unique opportunity to delve deeper into Malaysian cuisine. You will gain insights into the local culture and hands-on experience preparing traditional local dishes.
We recommend enrolling in Cooking with Chef Samuel and Nazlina Spice Station. These two classes will take you on a market tour to introduce you to local ingredients before cooking. So, you can expose yourself to the local market scene and produce instead of just staying in the kitchen.
We've done a similar cooking class during our time in Bali with lots of other people. You will be able to create new friendships and bond over the dishes you make. However, you can also book private lessons for a more individualised experience.
Hang out at Love Lane
Make your way to Love Lane to find exciting places to visit in Penang at night. This charming street offers a variety of fun experiences for night owls and those seeking nighttime adventures. It is an ideal spot to fix your late-night cravings, as Love Lane has numerous cafes open until late. Visiting Love Lane for late-night snacks is one of our favourite things to do in Penang at night.
The area also boasts a fun nightlife scene where you will easily find bars and nightclubs. It is one of the best places to visit if you wish to experience nightlife in Penang. Furthermore, this area is famous among backpackers, so it is an excellent spot to mingle with fellow travellers. 
Overall, this lively area offers an interesting mix of cultural experiences, culinary delights, and nightlife experiences you wouldn't want to miss.
How to get around Penang
Getting around Penang is easy as many transportation services are available and accessible to tourists. One of the quickest ways to travel is by car rides, which you can book using the Grab app. You can also hail taxis in the street, which are often slightly more expensive. Thus, we recommend downloading the app before you travel here.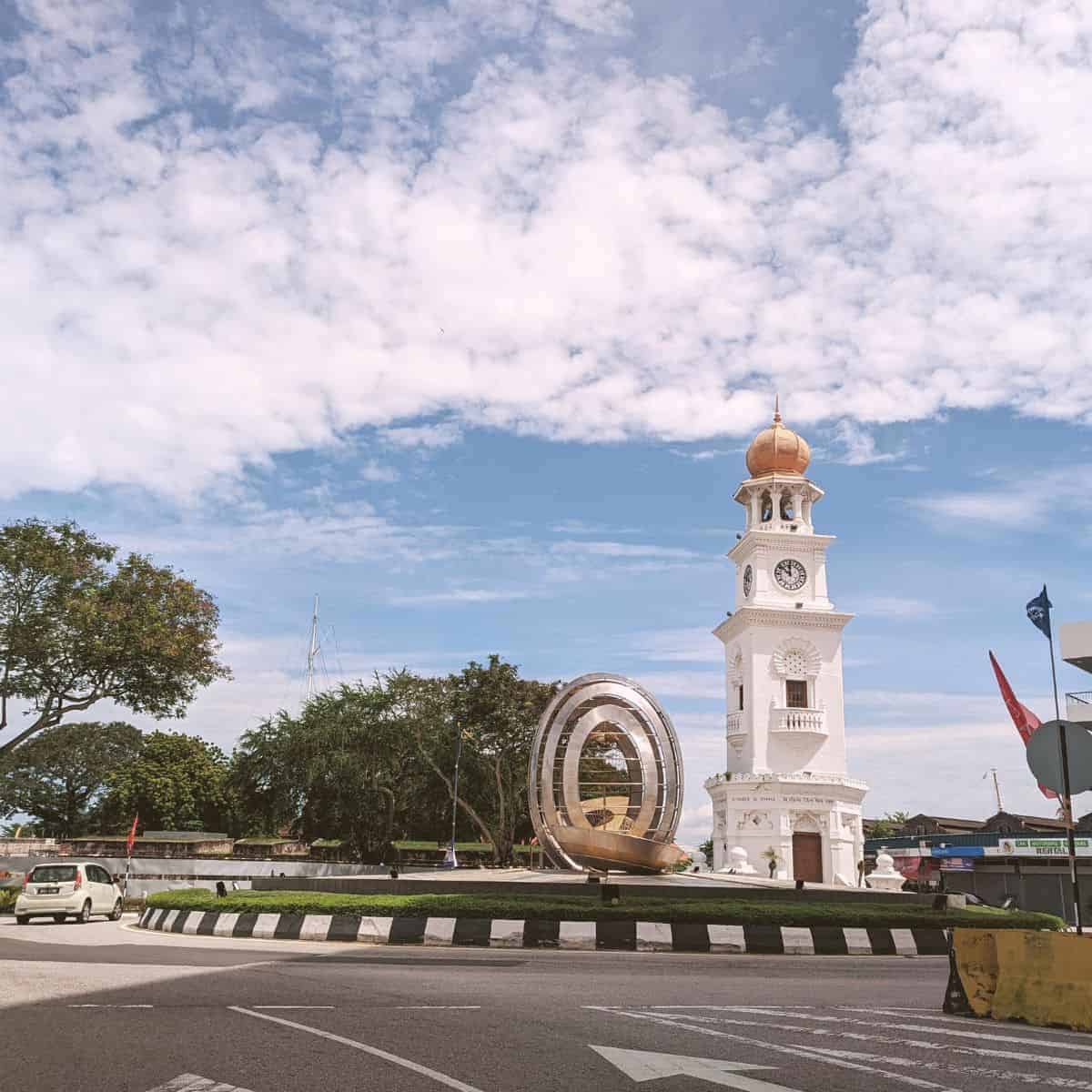 We highly recommend driving if you prefer car travel since it would be more cost-effective. We also recommend this to those travelling from KL to Penang since it is the best option to get to the island. You can easily rent a car at a great deal from most car rental services. The only drawback is finding parking spaces in some areas can be difficult.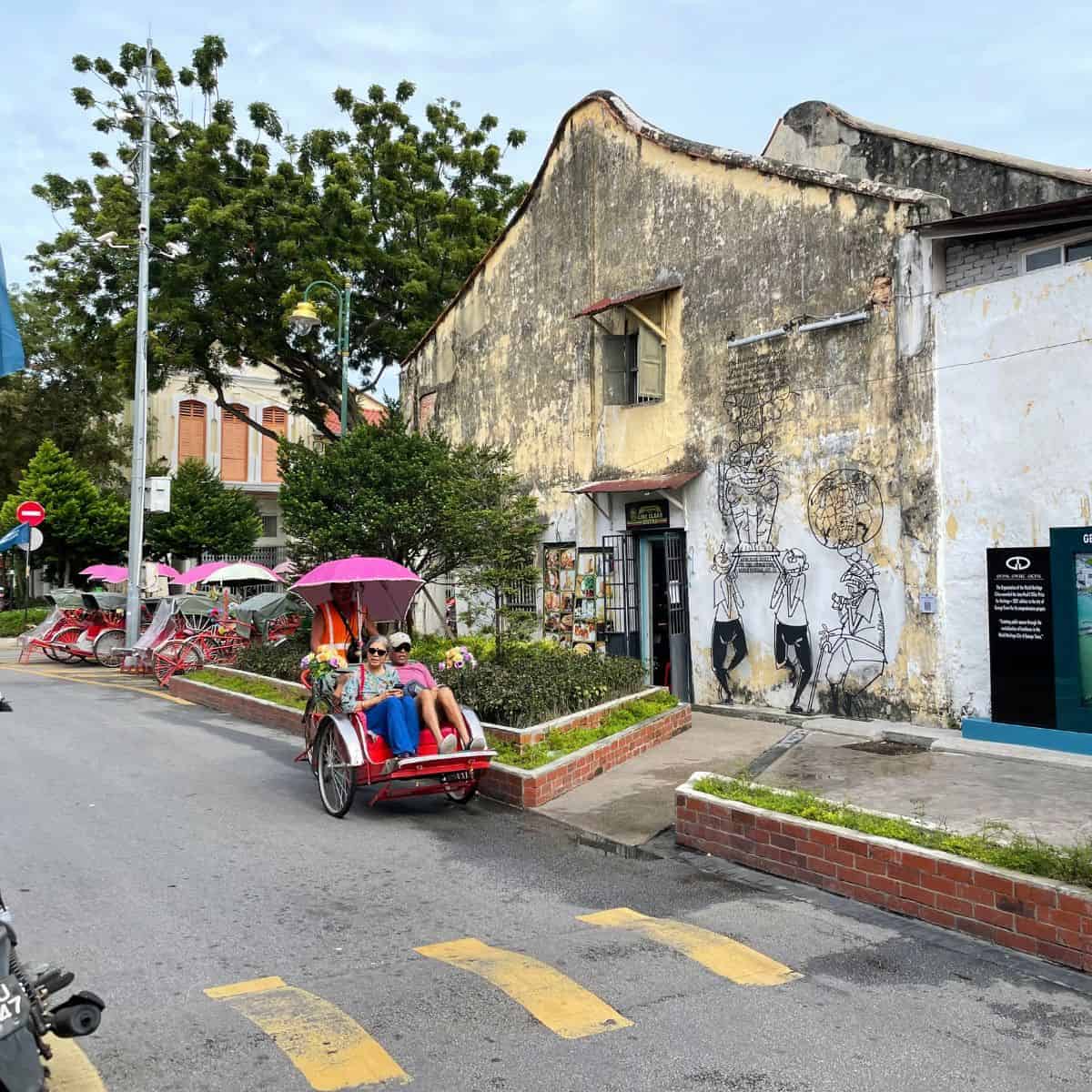 Alternatively, you can use the bus service, which is mostly centred in George Town. You can also explore the city via trishaws or electric bikes, which you can find at most tourist spots. Finally, walking is always the best option for a little workout while exploring. 
Best Areas to Stay in Penang
Depending on your travelling circumstances, there are many great areas to stay in Penang. If you are travelling with family, check out Penang hotels around Batu Ferringhi. Our favourite places for a couple's vacation are in Tanjung Bungah. Lastly, we suggest staying around George Town if you are going solo. 
Here are some of our recommendations for the best hotels in Penang:
Travel Tips
Penang is a tropical destination that you can visit any time of the year. However, the best time to visit Penang in our opinion is December and February. It will be less rainy and hot, so you can easily engage in outdoor activities. Nonetheless, Penang is a tropical destination that you can visit any time of the year.
Moreover, spending 3 days in Penang is enough to cover most of the attractions in the city. So, you can plan a short vacation there. Those with tight schedules or smaller budgets can also spend the weekend in Penang for a quick getaway. 
Lastly, the quickest and most convenient way to travel to Penang is by plane. If you're travelling from Kuala Lumpur or Singapore, you can get relatively low-priced flight tickets via AirAsia. However, if you want to travel there during rainy seasons, it is best to get travel insurance. The island is prone to flooding, which can cause flights to be cancelled.
Free Things to Do in Penang 
Here are some free things to do in Penang to help you fill up your travel itinerary:
Go on a street art tour
Visit the Clan Jetties
Watch the sunset at Batu Ferringhi Beach
Hike up Penang Hill
Hang out at Penang Esplanade
Walk around the Street of Harmony
Things to Do in Penang with Elderly
We noticed that Penang is an elderly-friendly destination, given the prominent senior population here. So, if you are travelling with the elderly, consider these 10 things to do in Penang for a wholesome trip:
Take a stroll at Penang Botanic Gardens
Have a picnic by Batu Ferringhi Beach
Indulge in a Penang foot massage
Visit Kek Lok Si Temple
Dine at Hawker Centres
Visit Penang Night Markets
Tour around museums
Ascend Penang Hill via the funicular railway
Sample Nyonya cuisine
Go on a Penang cruise
We still have so much more to share about the wonders of this island. So, follow us on Instagram @tabitogether for more travel tips, tricks and recommendations.