Trying the best sushi in town might not be the first thing you look for in Niseko. But it will definitely be something you remember other than the powdery snow and thrilling ski slopes. This Hokkaido-based ski town is blessed with unrivalled access to the freshest and most delectable seafood in the country. We're big on these fishy delights, so we bring you this comprehensive list of all our favourite places.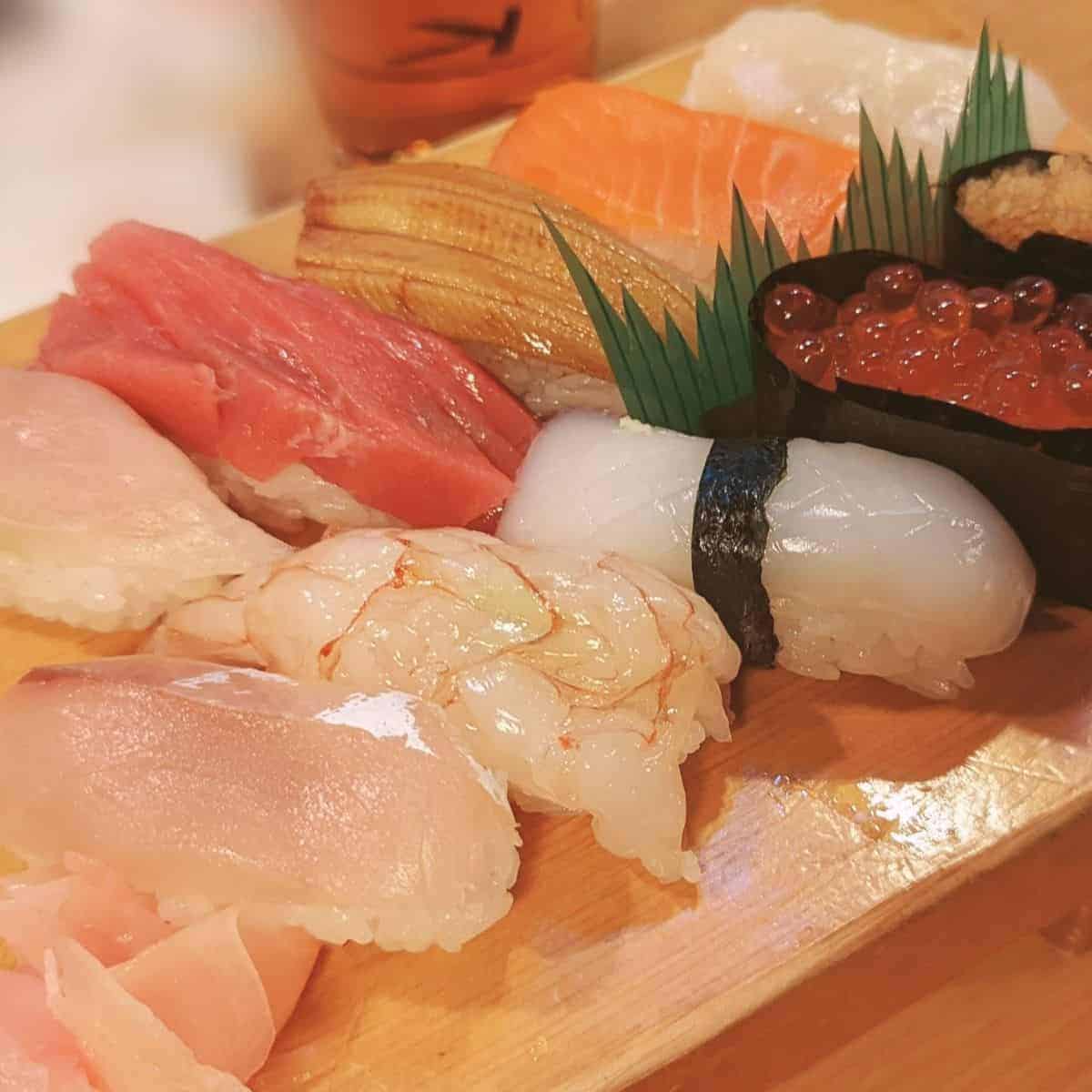 Our picks are based on how we enjoyed our own experience but also other factors, including ambience, menu options, value for money, and the taste of the sushi. So let's embark on a gastronomic adventure to find the best seafood restaurants in Niseko.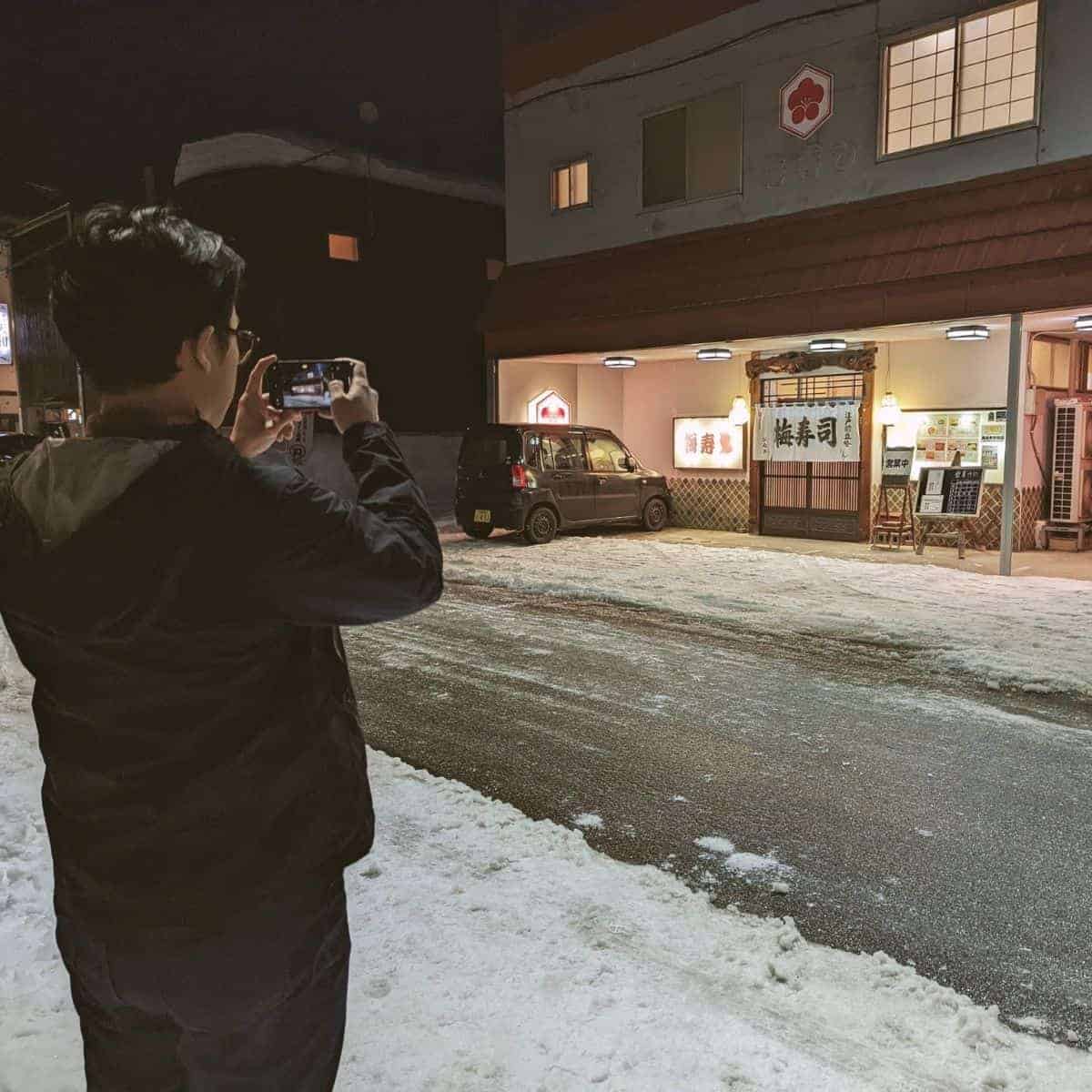 Restaurants within Hirafu, the ski resort area, tend to be more expensive than those outside as they cater to the convenience and popularity of tourists. Despite this, we have found some restaurants in Hirafu that are worth every penny. However, if you're looking for more affordable and cheap sushi in Niseko, you should venture out to Kutchan or Otaru.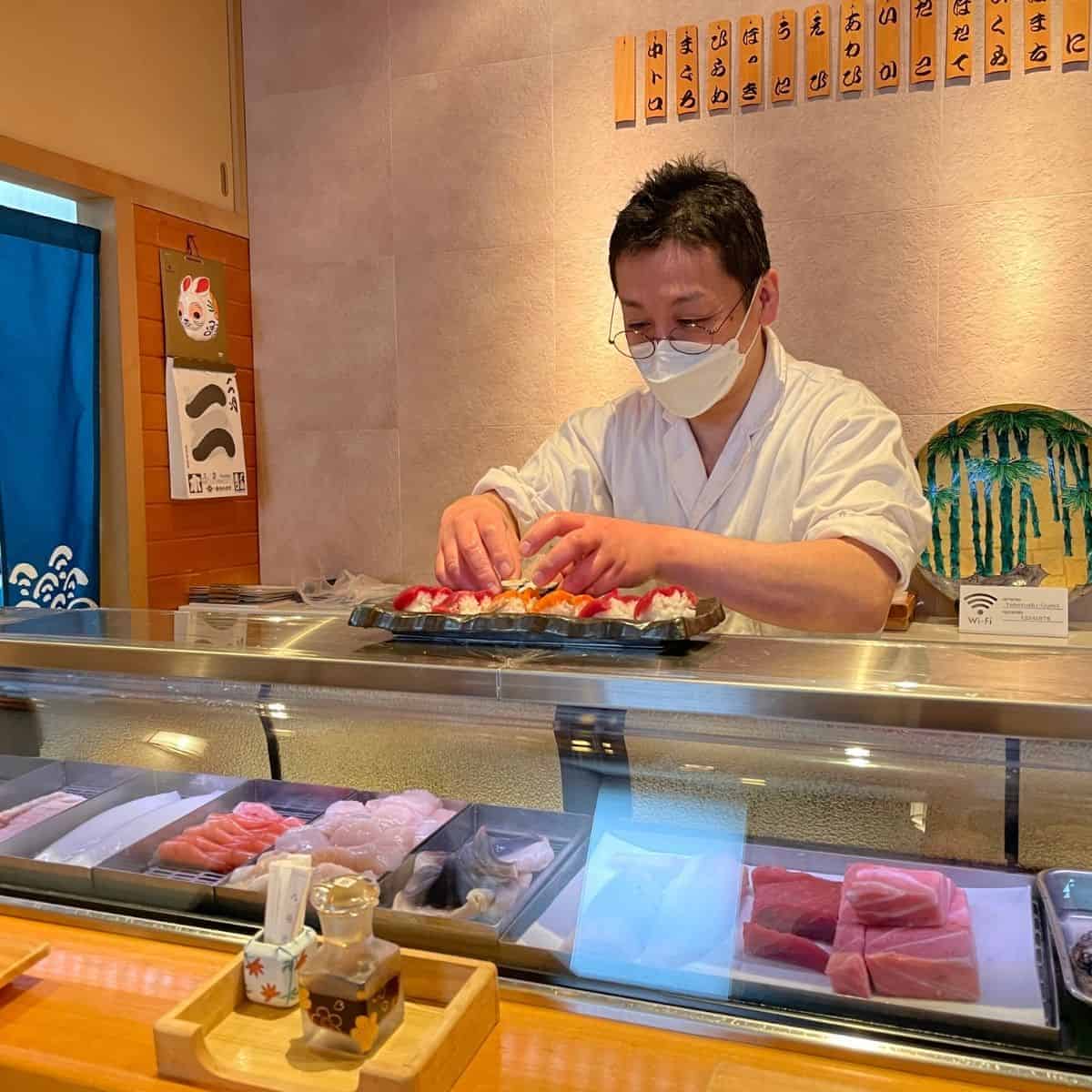 Jump to:
Best Sushi Restaurants in Niseko 
We've tried many restaurants in Niseko but ultimately fell in love with Sushi Shin and Taru Zushi.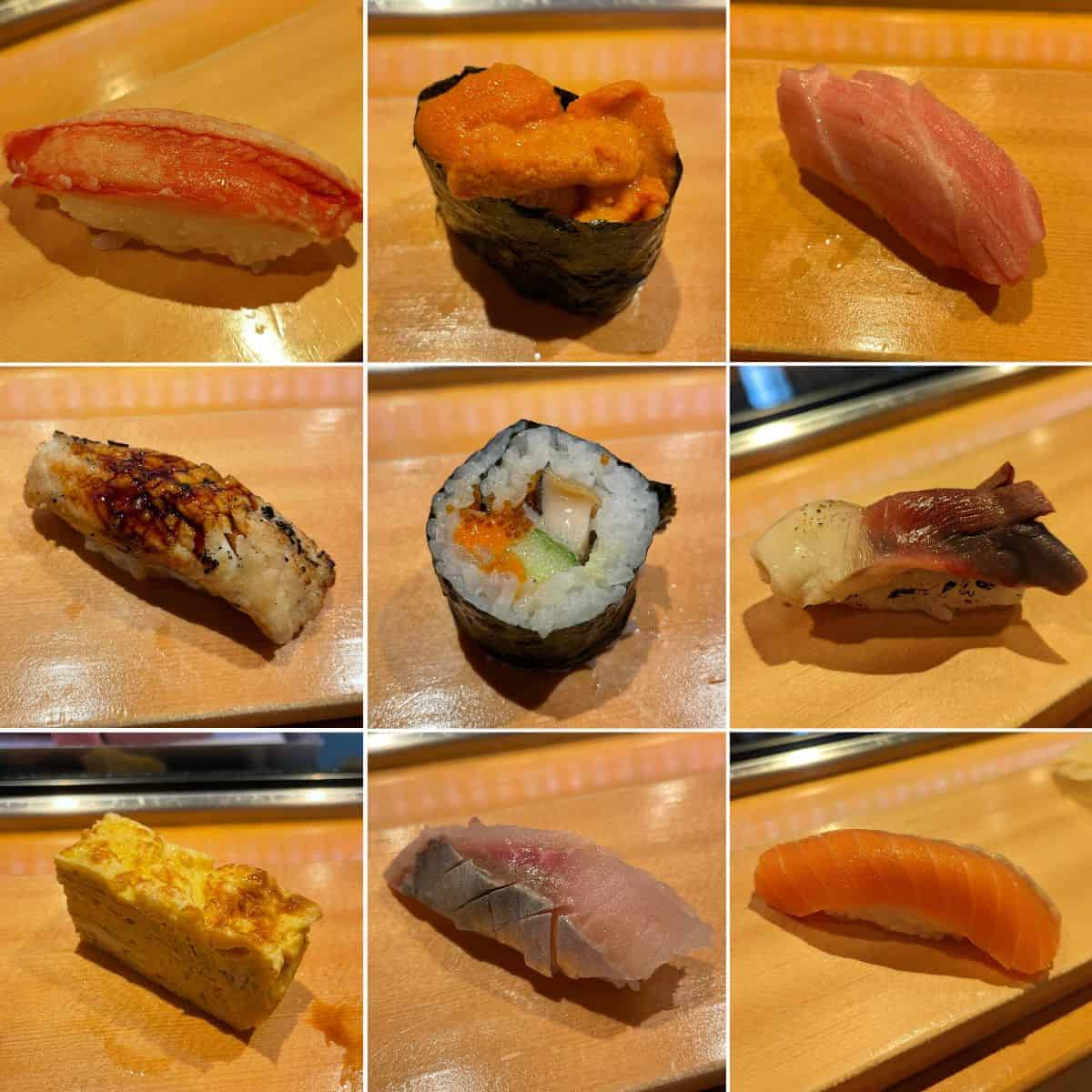 We were dazzled by Sushi Shin, an esteemed Edomae restaurant helmed by a Michelin-starred master chef. 'Edomae' refers to nigiri-style sushi (握り寿司) that used to be a speciality of Edo city. We loved their fresh and exquisite sushi, which we think is the best sushi in Hirafu.
Meanwhile, we enjoyed Taru Zushi for its affordability and generosity. We were impressed by their large portions and friendly service, making them an absolute gem.
Sushi Shin 
Sushi Shin is the most prestigious and best sushi restaurant in Niseko. This restaurant is run by Master Chef Masaki Miyakawa, who earned three Michelin stars for his Edomae sushi in Sapporo. The chef offers meticulously curated omakase courses. Furthermore, these courses use the finest ingredients from Hokkaido and beyond. 
We were blown away by the chef's choice of nigiri at Sushi Shin Niseko. The seasonal seafood is fresh and exquisite. Moreover, the sushi is rigorously selected and prepared to bring out the best of each ingredient. We savoured every bite, from the rich and meaty unagi to the light and delicate salmon. In addition, we were also delighted by varying textures, from crunchy salmon roe to creamy sea urchin. Ultimately, the nigiri was a stunning display of culinary mastery and artistry.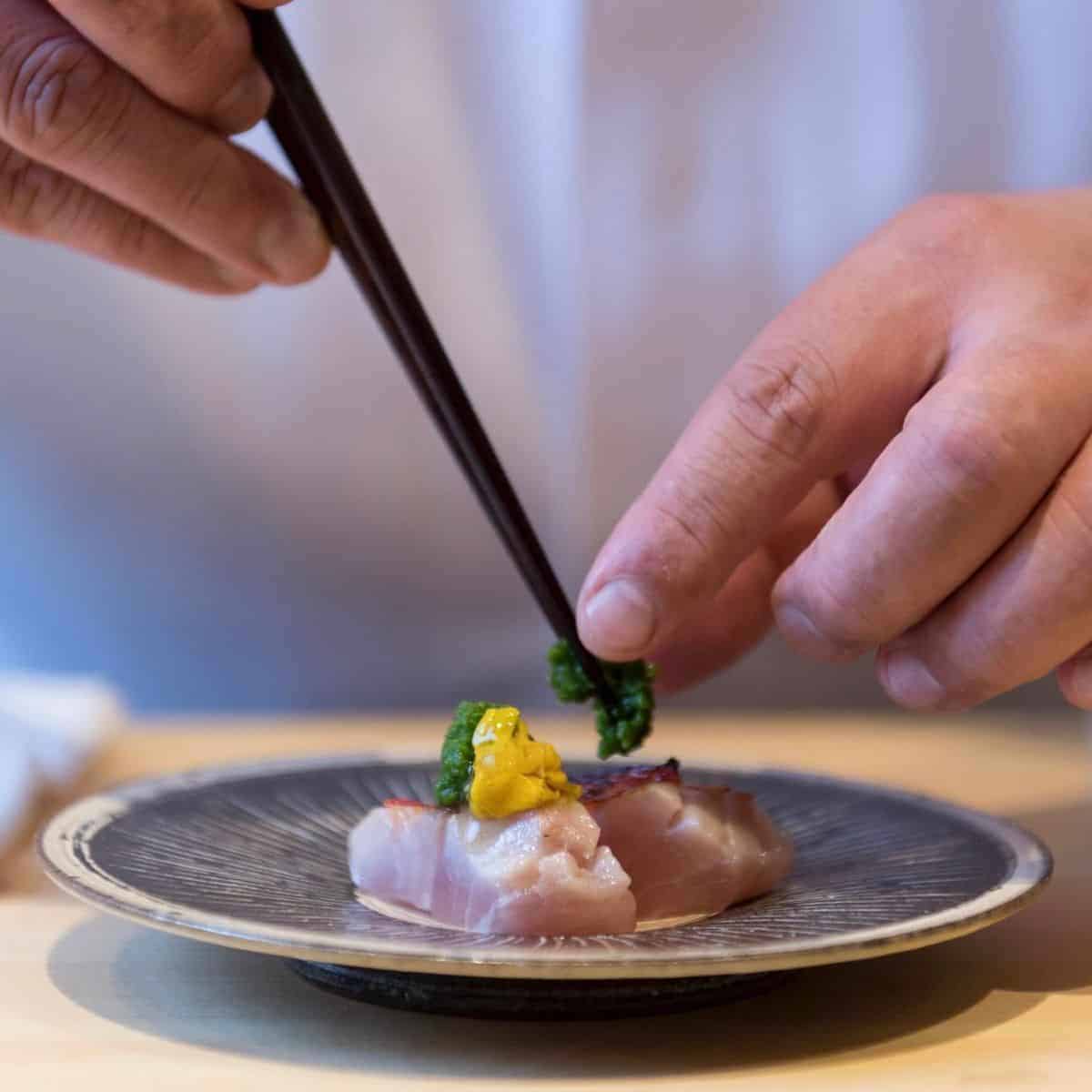 The ambience has an exclusive and sophisticated feel, with a counter that seats only eight guests at a time. Furthermore, the dim lighting and soft music add to the dining experience. So, whether it's for a special occasion or a well-deserved treat, this restaurant provides the perfect backdrop for an unforgettable culinary journey.  
For a truly enchanting experience, we recommend visiting this place during winter. The cosy interior creates a lovely contrast to the snowy landscape outside, enveloping you in a world of warmth and culinary bliss. However, you must book a reservation well in advance to try the best sushi in Hirafu. 
Sushi Shin
430-25 Niseko The Kamui Niseko 1F, Niseko-cho, Abuta-gun 048-1511 Hokkaido
Ezo Seafood 
If you're looking for fresh and high-quality seafood, you can't go wrong with Ezo Seafood. This establishment combines an oyster bar with a seafood supply shop, creating a casual setting and a memorable dining experience. Furthermore, the place has a simple and rustic interior with wooden furniture. Hence, it's the perfect stage for an unpretentious and laid-back dining experience. 
They offer everything from scrumptious oysters and succulent crabs to delicious scallops and plump prawns. However, we recommend indulging in their seafood platter to truly take in the vibes. You can sample all different kinds of seafood that are freshly caught and cooked to order.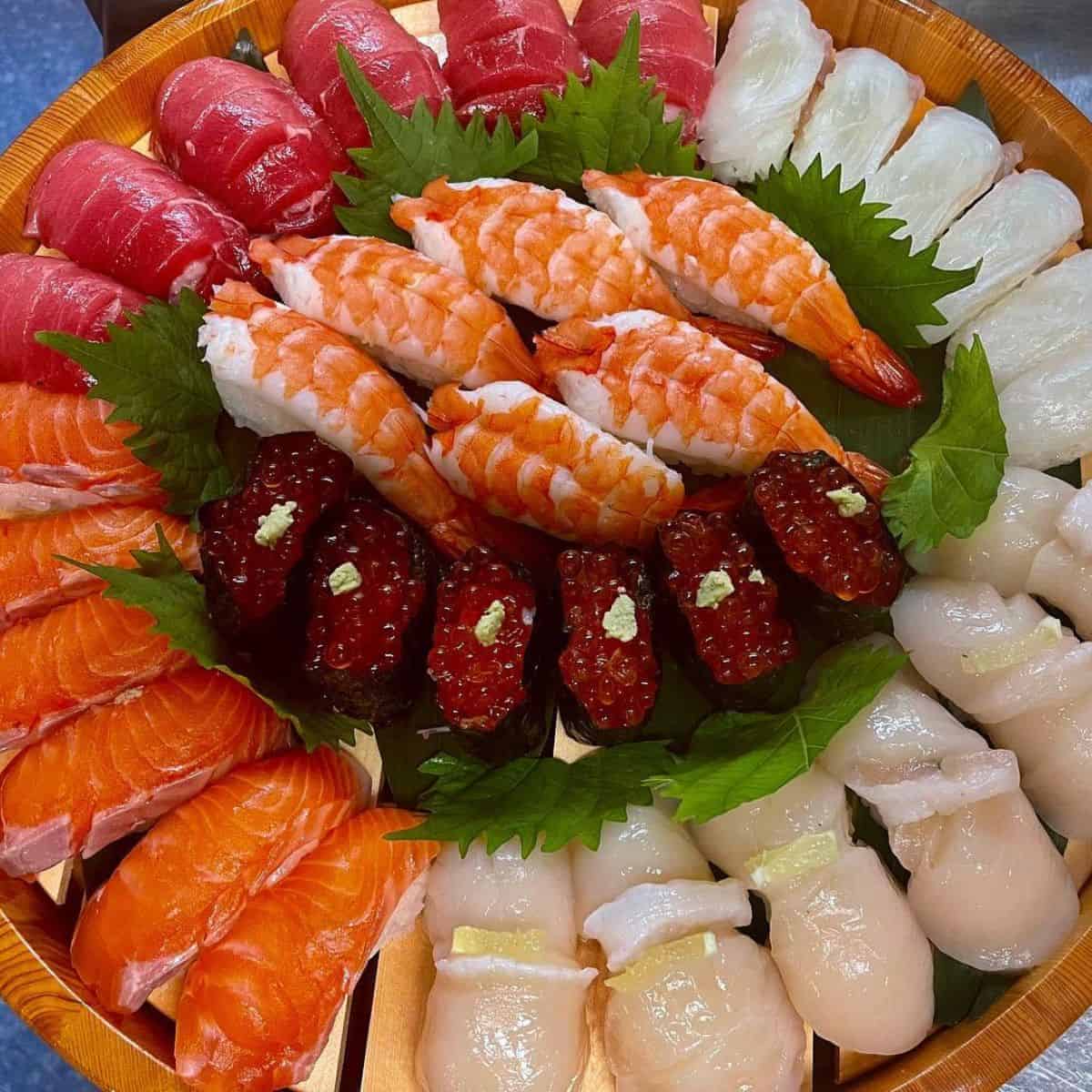 But, their culinary offerings don't stop there as they offer other amazing dishes. For example, their clam chowder, lobster bisque, and grilled salmon are simply delectable. Moreover, you can buy fresh seafood from their shopfront. So, why not bring the flavours of the sea home and unleash your inner chef? 
We suggest visiting Ezo Seafood during lunch to enjoy their special deals and discounts. Alternatively, you can also come here for dinner but remember to secure a reservation beforehand or be prepared to wait in line as it gets quite busy. After feasting at Ezo, head to the nearby Bar Gyu+ for a drink or two from one of the best bars in Niseko.
Ezo Seafood
170-165 Yamada, Kutchan, Abuta District, Hokkaido 044-0081, Japan
Sushi Kato INORI 
Indulge in the best sushi in Hirafu at this exquisite fine dining establishment. As a branch of the renowned Sushi Kato in Sapporo, it boasts a remarkable history spanning over 50 years. Moreover, prepare for sensory delight as their kaiseki courses take centre stage. It seamlessly blends sushi with a tempting array of dishes, including tempura, hot pot, and desserts.
However, the standout dish at Sushi Kato Niseko is undoubtedly the crab course. It's an abundant feast featuring a medley of crab varieties. Each crab variety has a unique aroma ranging from mild to intense.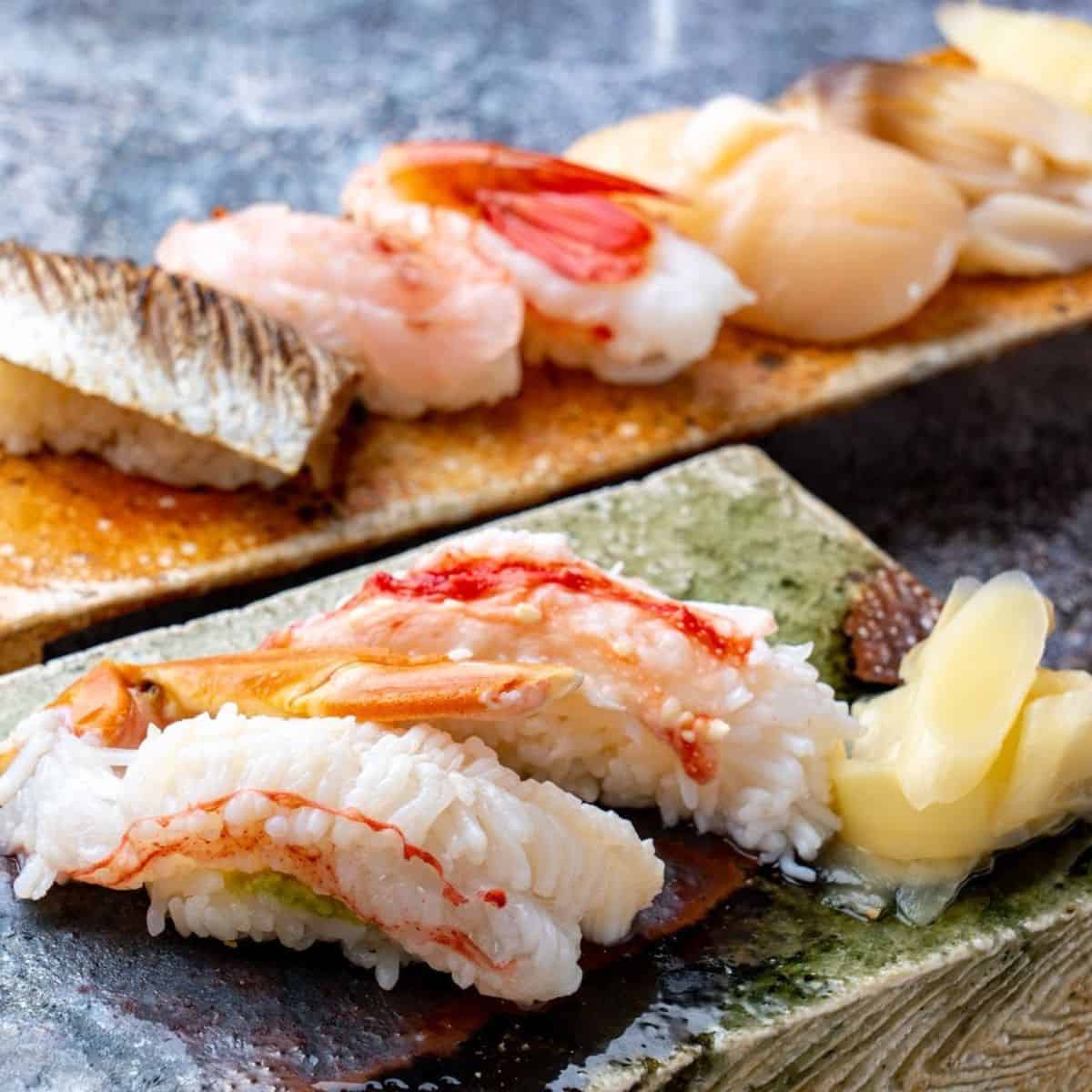 We savoured the sweet and briny taste of the blue crab and the succulent and buttery flavour of the hairy crab. Moreover, the delicate and tender meat of the snow and king crabs was amazing. Additionally, to complement the crab course, you must try other delicacies such as sea urchin, flounder, scallops, and wagyu beef.
The establishment's interior is sophisticated and refined, with a six-seater counter and an eight-seater private dining room. Furthermore, you will be mesmerised by the view of the majestic snow-covered mountains. So, whether it's for a romantic date or a joyous family celebration, this best sushi restaurant in Niseko sets the stage for an exceptional dining experience. 
We especially recommend visiting during the spring season to enjoy their special menu. Their special menu features seasonal ingredients such as cherry blossoms and bamboo shoots. But remember that you must book at least two days in advance due to limited seating. 
Sushi Kato INORI
167-34 Yamada Hinzan 1F, Kutchan-cho, Abuta-gun 044-0081 Hokkaido
Chiharu Zushi
Chiharu Zushi has some of the best sushi in Kutchan. This neighbouring town is only a 15-minute drive away from Hirafu. It is worth venturing out to Kutchan for amazing fare with lower local prices. This small joint is run by a welcoming chef and his wife, serving fresh and delicious plates at a reasonable price.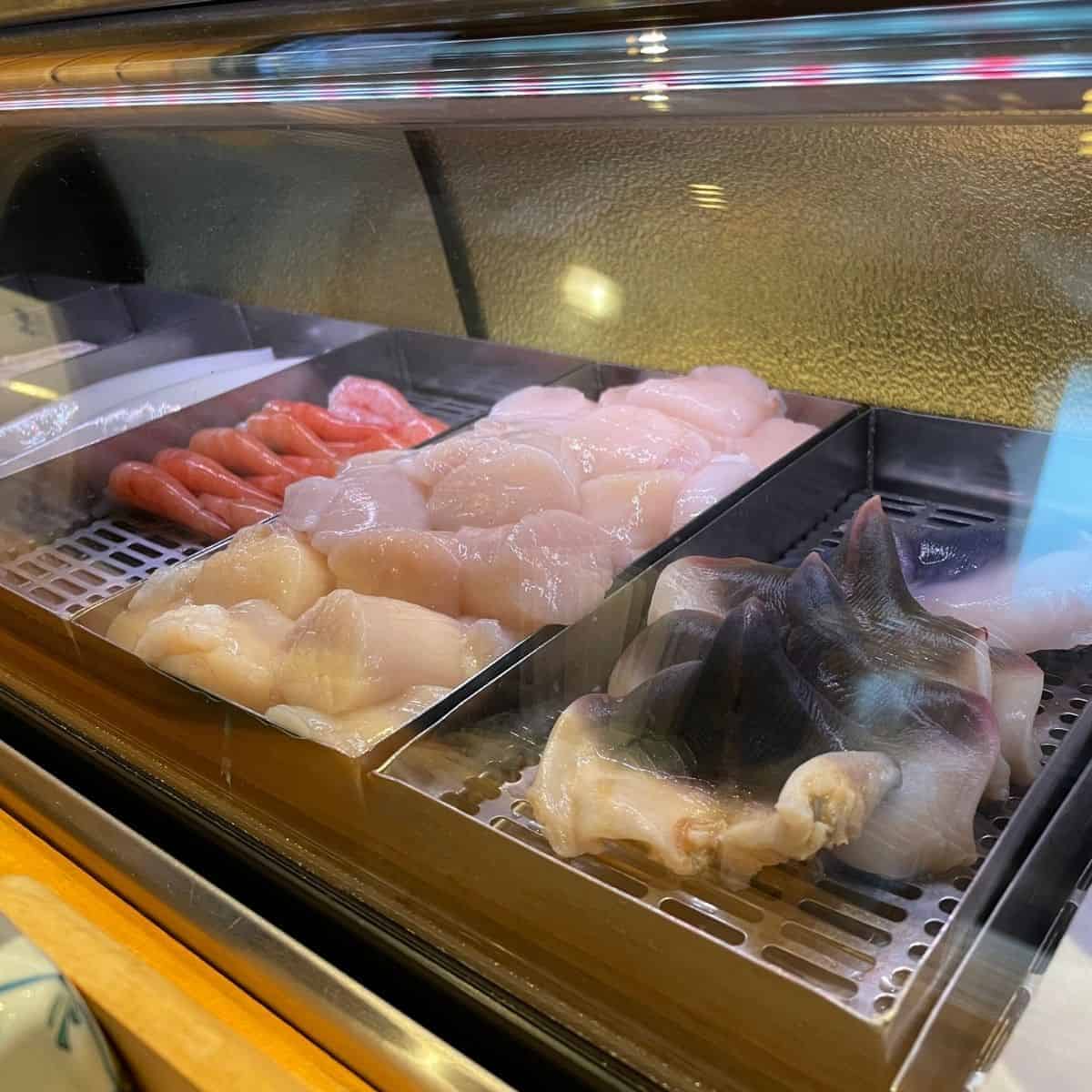 The interior is simple and old-fashioned, with a wooden counter seating only five people. We felt right at home as friendly faces and mouth-watering aromas surrounded us. The chef and his wife would chat with us as they prepared our seafood dishes right before our eyes. We were amazed by their tuna sashimi platter, which featured a variety of cuts, including luscious akami to the melt-in-your-mouth otoro.
We visited Chiharu Zushi during lunch, and we were glad we did for a less busy experience. Make sure to take advantage of their special set menus, which come with comforting soup, refreshing salad, and a delectable dessert. However, if you plan to come here for dinner, book a table in advance, as this place gets very busy in the evenings.
Chiharu Zushi
1 Chome Kita 1 Jonishi, Kutchan, Abuta District, Hokkaido 044-0051, Japan
Taru Zushi (Best sushi in Kutchan)
We stumbled upon this rustic hole-in-the-wall shop owned by a lovely couple. They serve some of the best sushi in Kutchan, offering good value omakase courses. The interior of Taru Zushi is unpretentious, with a modest counter that accommodates only five lucky diners. Ultimately, it gives off a casual and intimate vibe. Although the prices here are lower than in the Hirafu area, the food quality is similar or even better.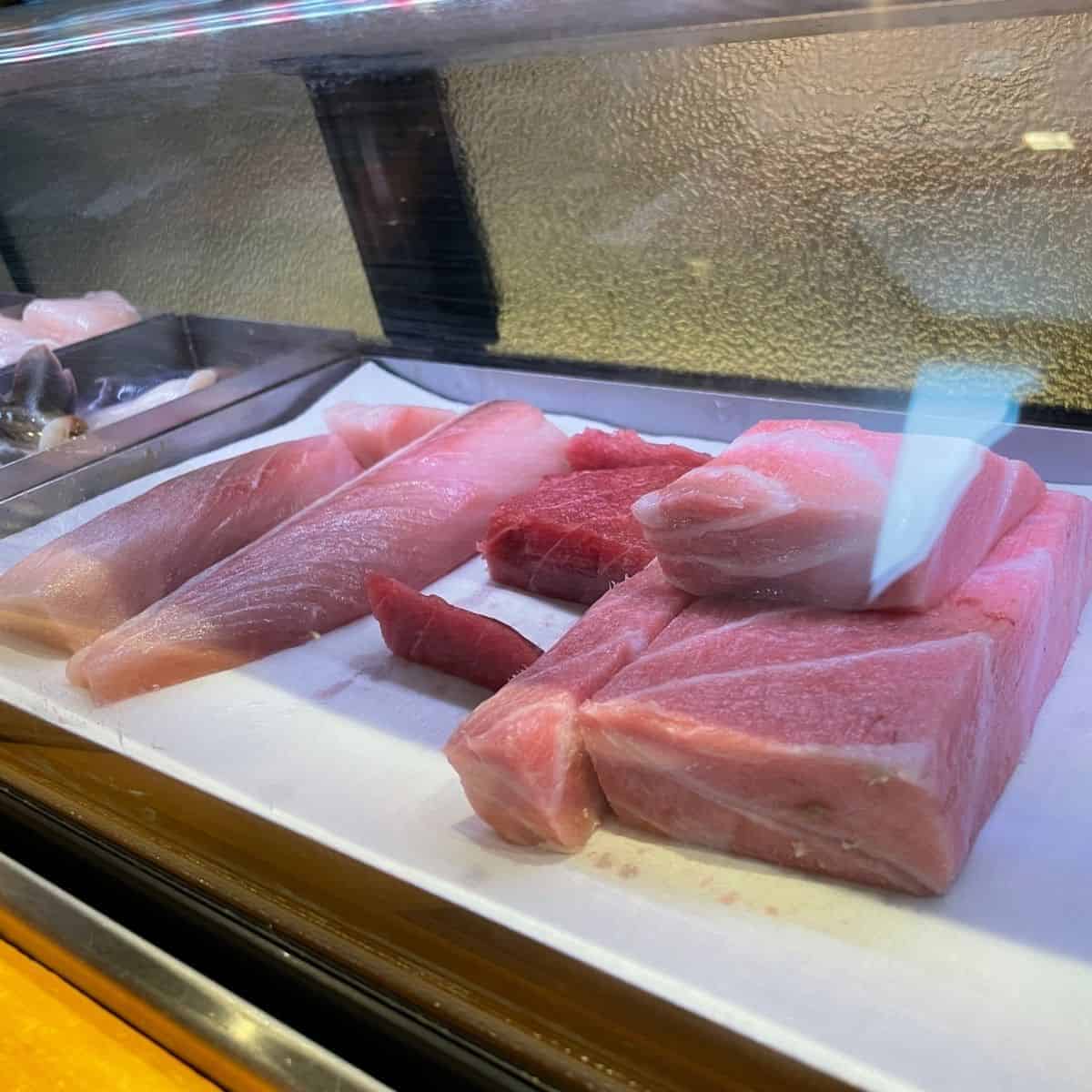 We enjoyed watching the chef's culinary prowess first-hand as he crafted each item with precision and care. The dishes are generously portioned and are served at a reasonable speed to match your eating pace. The chef doesn't speak English, but his wife can speak conversational English, and they are both very kind.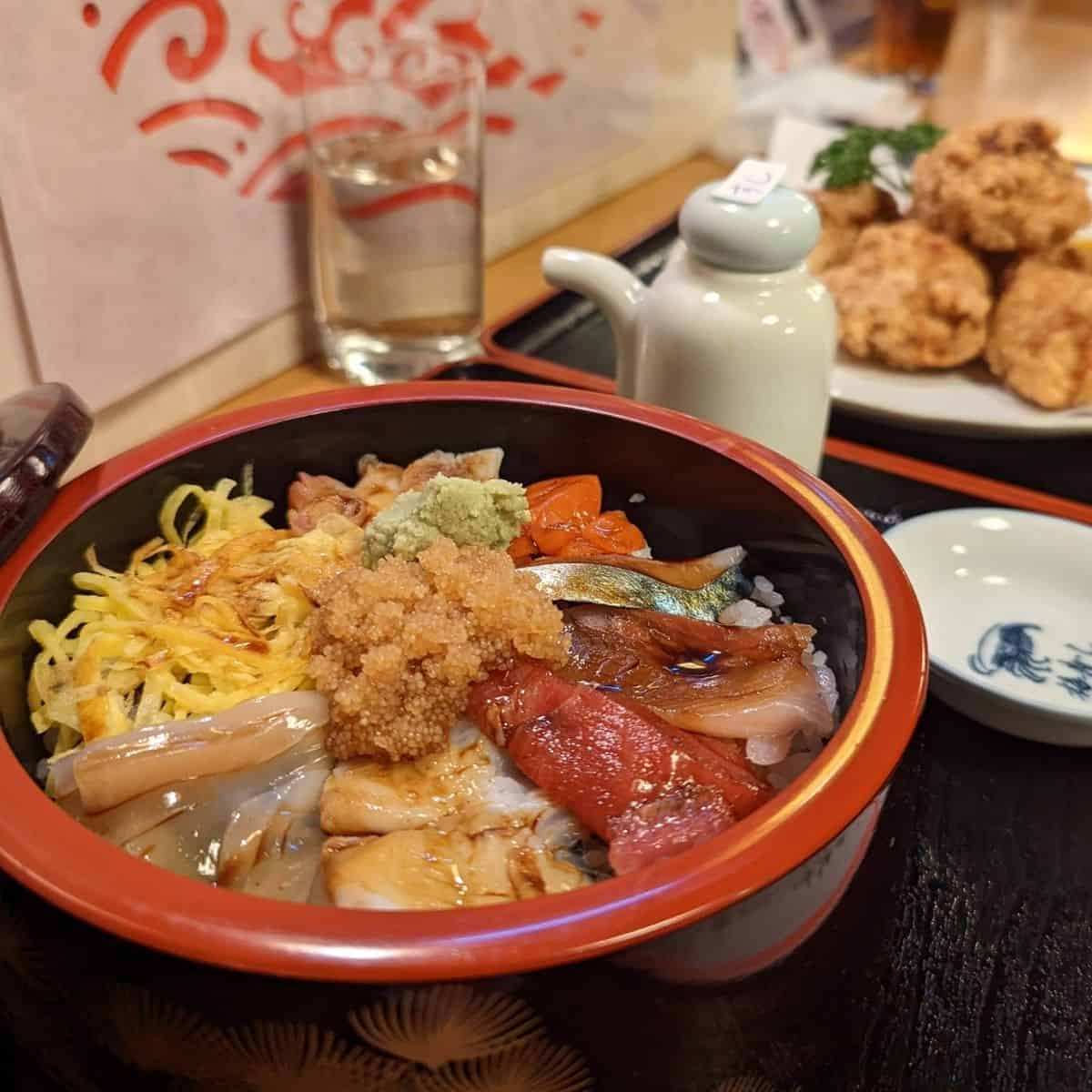 Fresh sashimi and well-crafted sushi are the highlights here. Hence, we highly recommend the chef's choice of nigiri. It features seasonal seafood sourced from local markets. The chef meticulously crafts each piece of nigiri with a perfect balance of melt-in-your-mouth fish and a bite of well-seasoned rice. Additionally, the chef prepares and slices the fish in a way that highlights its natural textures and flavours. In addition, we also relished in various other offerings, including tempura, grilled fish, and comforting miso soup. 
The best time to visit this best sushi restaurant in Niseko is during dinner when you can enjoy their omakase courses. Should you prefer a lunchtime excursion, please note that this place exclusively serves donburi bowls during that period. Furthermore, we suggest that you book a reservation at least a day in advance to secure a seat. Our top tip is to ask your hotel concierge or accommodation staff to help you book here, as they might have some connections or special arrangements with the restaurant.
Taru Zushi
1 Kita 1jo Nishi, Kutchan-cho, Abuta-gun 044-0051 Hokkaido
Ume Sushi 梅寿司
For a great time and some cheap sushi in Niseko, come to Ume Sushi! This place is family-friendly and offers big portions and great value for their sushi sets. We loved the bright, spacious interior of the eatery. Furthermore, the menu was colourful and had pictures and English descriptions. Although booth seating was available, we chose to sit at the counter to interact with the friendly staff.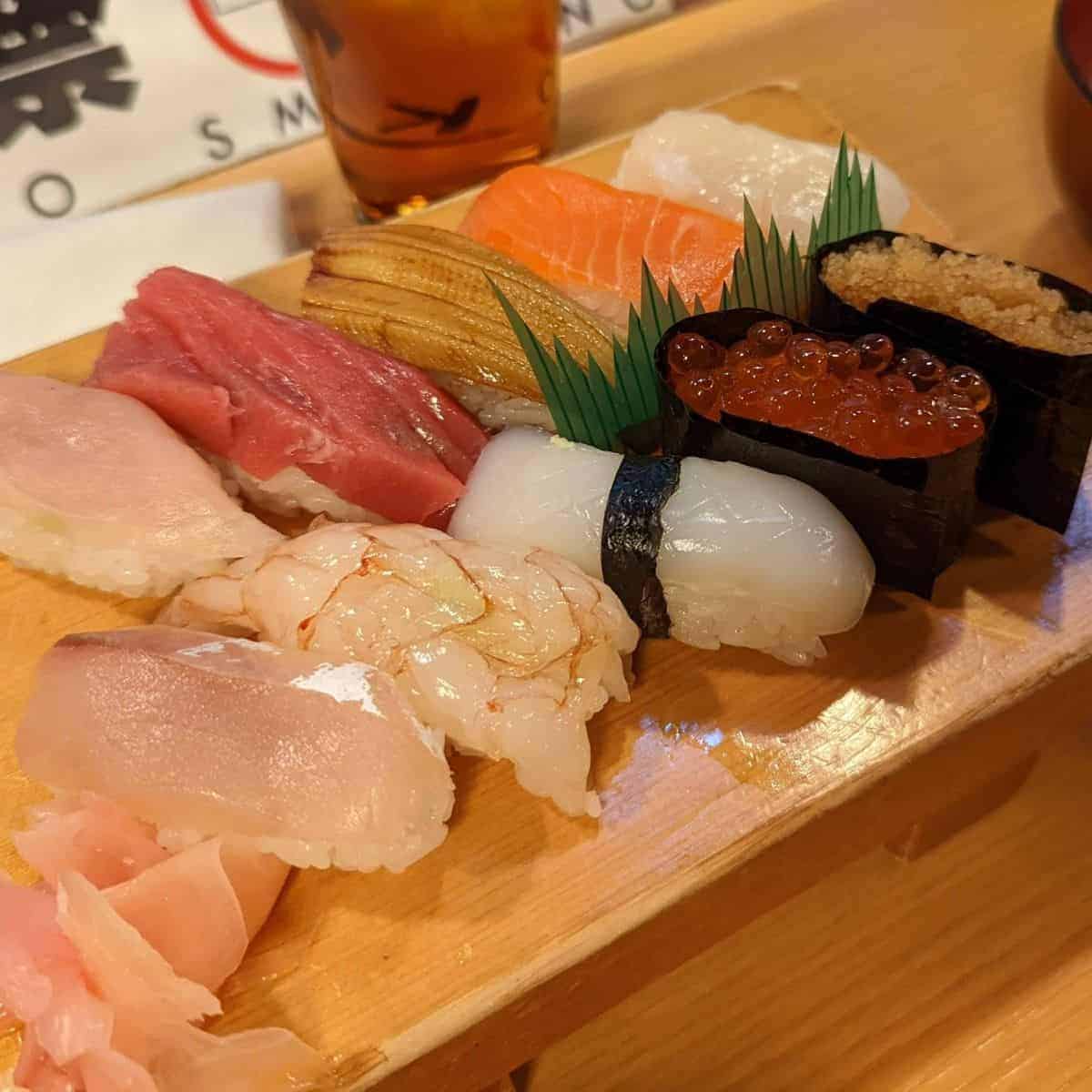 We ordered their sushi set, which came with a variety of nigiri, maki, and sashimi. The tender and succulent slices of raw fish complemented the fragrant rice well. You should also try some of their other popular dishes like karaage, tempura, udon, and curry. Each dish is fresh and flavourful, and the service is swift and efficient.
The best time to go to Ume is during lunch when the crowd is less. You can also go here for dinner. However, you might have to make a reservation beforehand or wait for seating due to limited space.
Ume Sushi 梅寿司
1-1 Kitanijo Nishi, Kutchan-cho, Abuta-gun 044-0052 Hokkaido
Sushi Hanayoshi
We loved our visit to Sushi Hanayoshi in Niseko town, which is on the other side of Hirafu. This is the best sushi restaurant in Niseko with local specialities. Ryohei Yoshioka, a Tokyo-trained Niseko local, has been running this spot since 2006. Yoshioka-san travels to nearby ports every morning to inspect and select the freshest fish.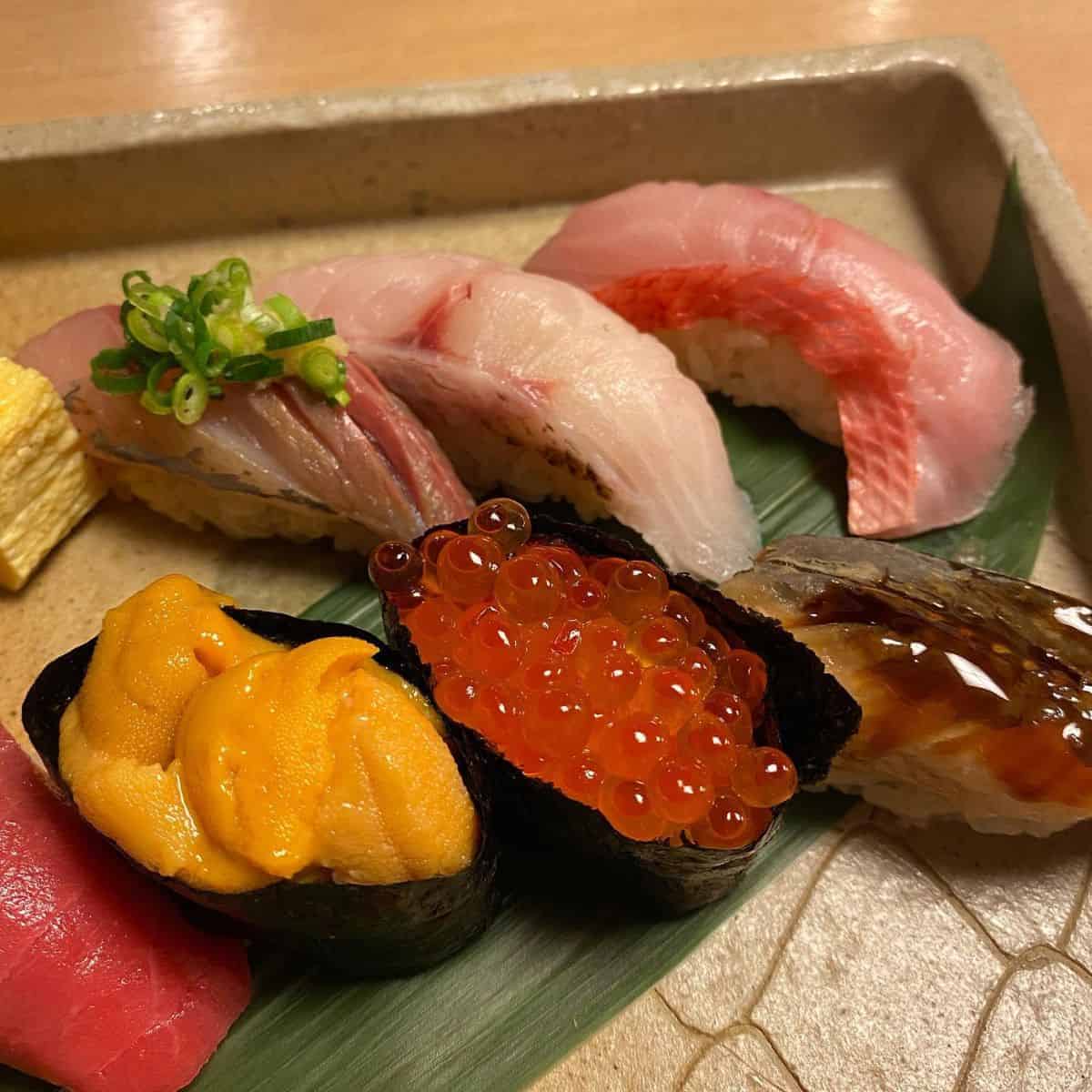 We opted for their omakase course, which indulged us in the best sushi in Niseko. The experience unveiled the chef's carefully curated selection of sushi and sashimi, expertly crafted using seasonal ingredients. Each bite revealed a harmonious fusion of delicate flavours, while the presentation was an art form. We particularly enjoyed the sea urchin, hairy crabs, and tuna brought all the way to Niseko from Tokyo's famous Toyosu fish market.
The establishment's interior is mellow and authentic, with a wooden counter seating only eight people. We chatted with Yoshioka-san and learned more about his craft and passion. Ultimately, you will experience spectacular Japanese hospitality here. The best time to come to Hanayoshi is during winter, as you can savour the freshest seafood from Hokkaido. However, you must book your table beforehand, as this place is very in demand and often fully occupied.
Sushi Hanayoshi
65 Fujimi, Niseko, Abuta District, Hokkaido 048-1501, Japan
Bonus: Takesushi 
As an added treat, we present Takesushi, nestled in the charming fishing town of Iwanai. Iwanai is a 40-minute drive away from Niseko. Renowned for its unparalleled seafood offerings, this lovely gem is where you'll encounter some of Japan's freshest seafood. Our discovery of Takesushi came through the invaluable recommendations of our local fishing friends.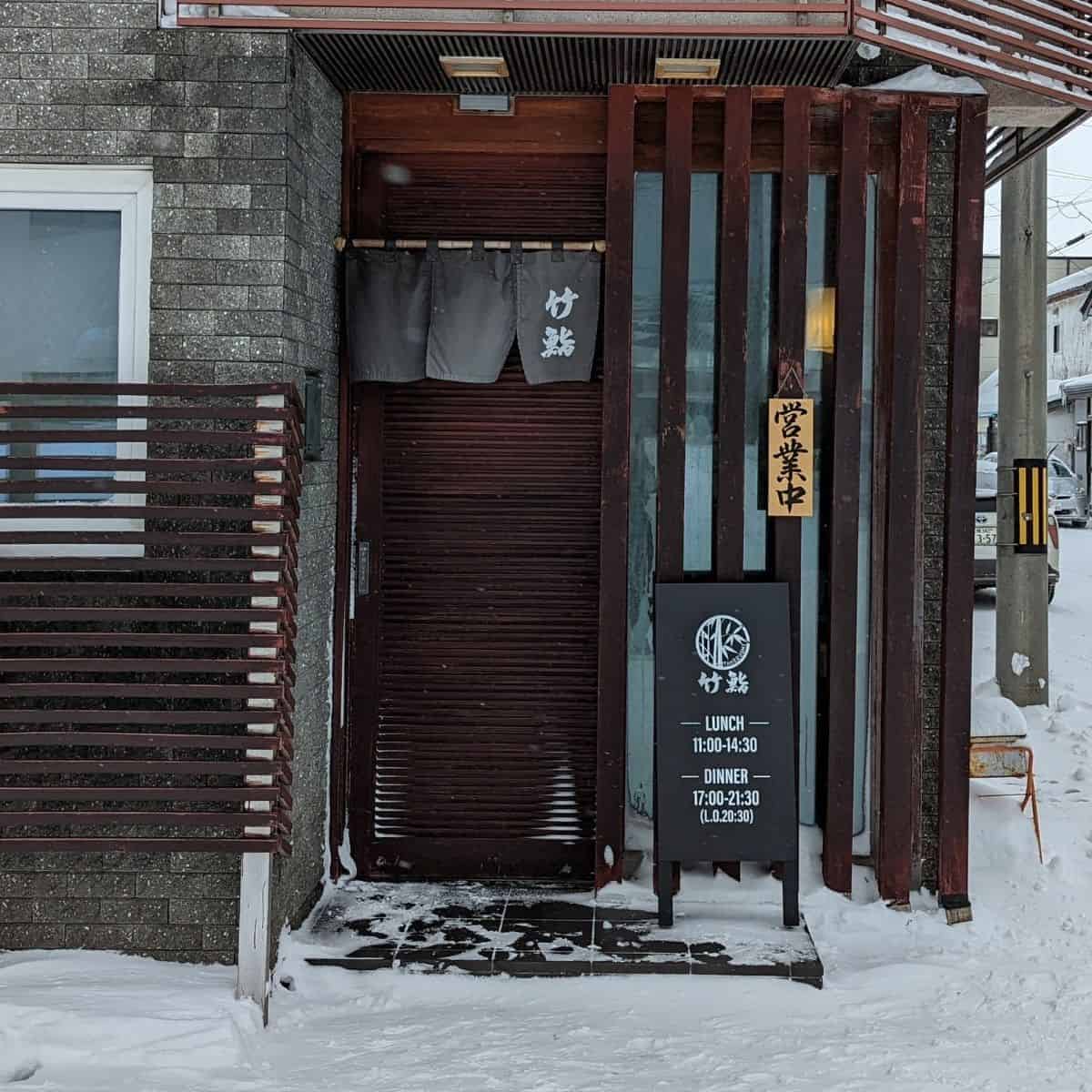 Prepare your taste buds for an extraordinary adventure as you indulge in the nigiri set, an exquisite assortment of sushi skilfully prepared with the finest seasonal ingredients. In addition, broaden your gastronomic experience by enjoying other tasty dishes such as donburi, eel, and tempura.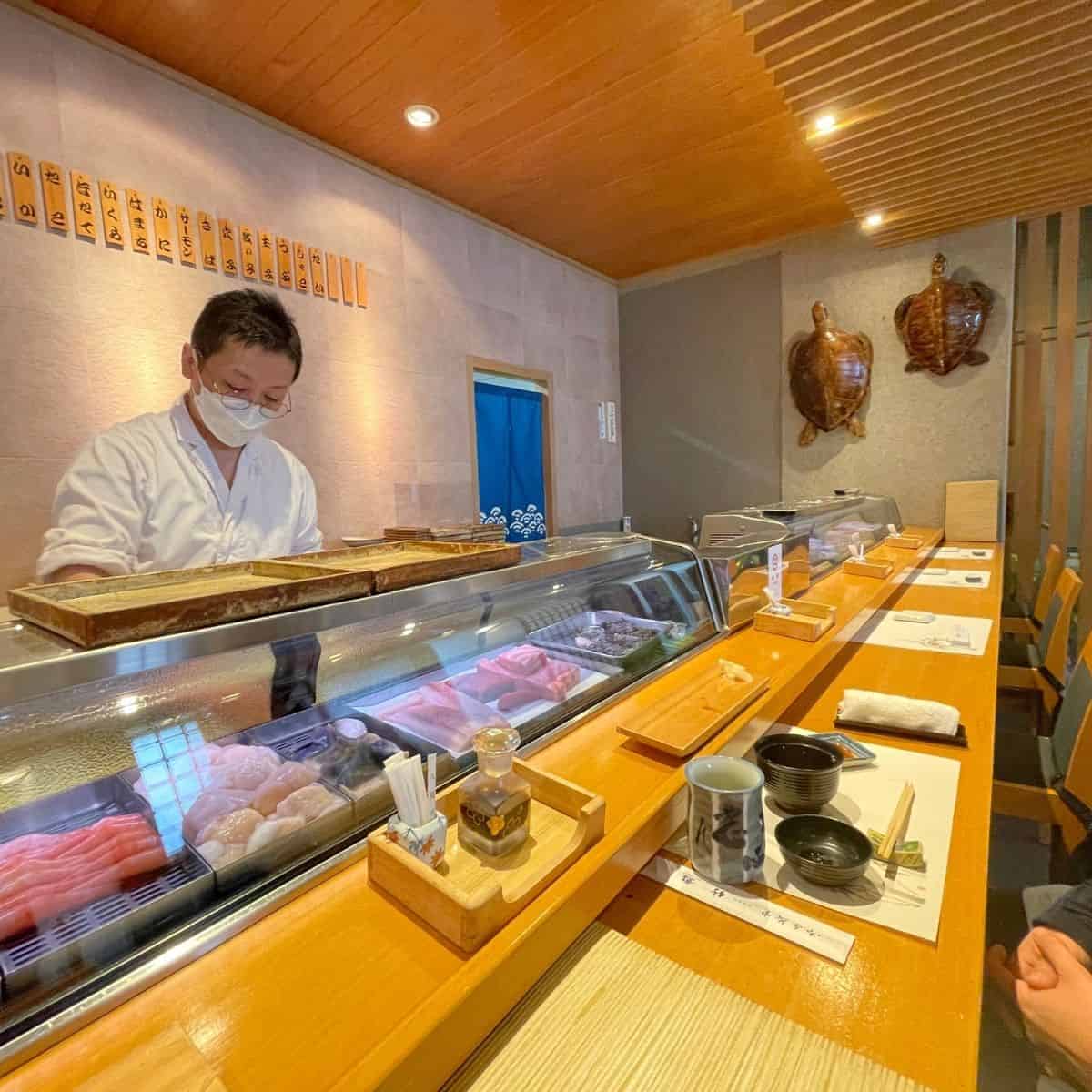 The interior of Takesushi is simple and old-fashioned, with a wooden counter that seats only five people. We recommend getting a counter seat to watch the skilled chef assemble each piece of nigiri before your eyes.
Takesushi
58-15 Ohama, Iwanai-cho, Iwanai-gun 045-0001 Hokkaido
Follow us on Instagram @tabitogether for more food guides, tips and travel tricks. Until then, Itadakimasu.