Travelling to Penang from Singapore is a popular route for holiday seekers. With its stunning beaches, delicious food and rich cultural heritage, this island in Malaysia is a must-visit destination for anyone looking for an unforgettable vacation. The shortest distance between Singapore to Penang is 357.57 miles (575.45 km).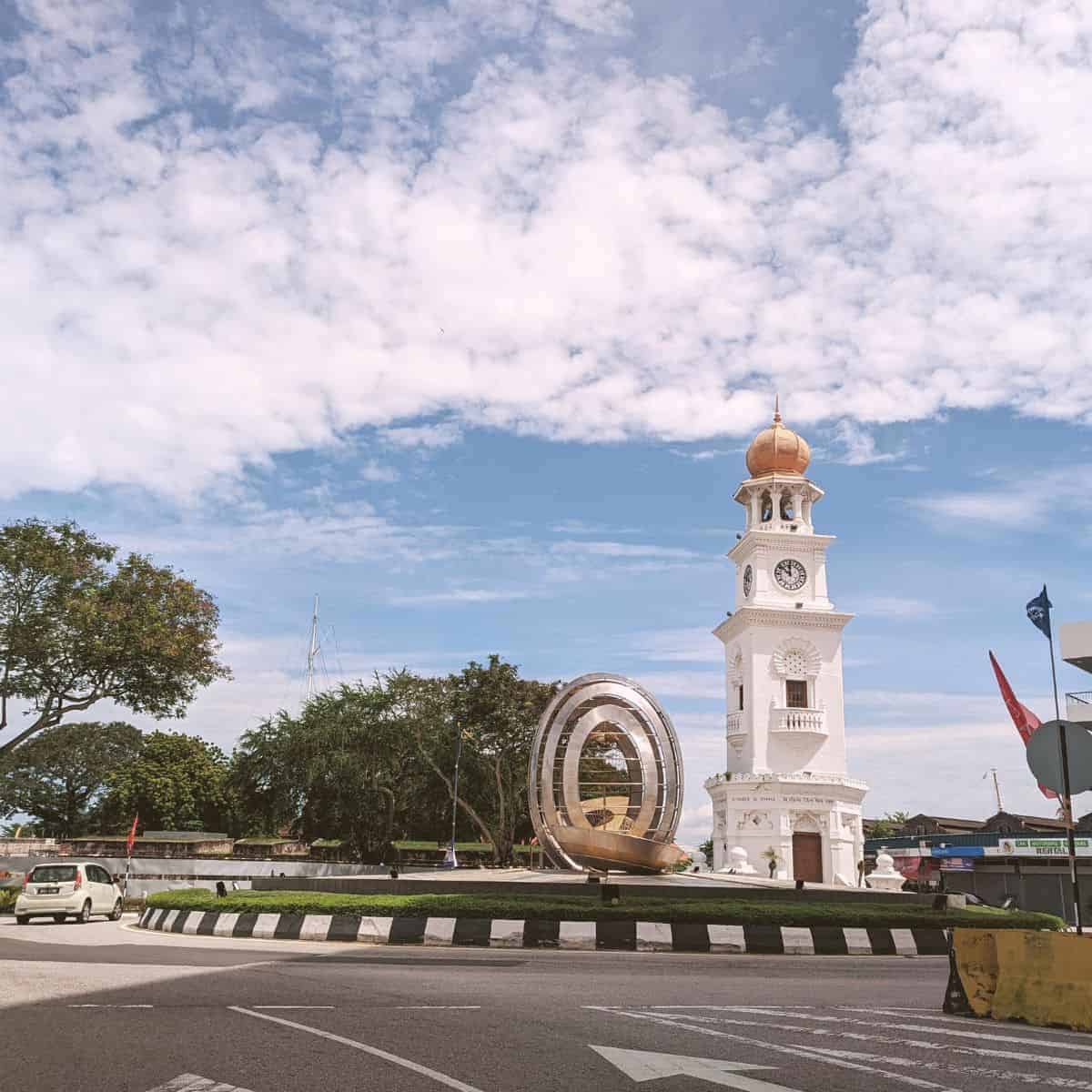 So whether you're looking to explore the spice gardens and monasteries or relax on the beach and soak up the sun, the island has something for everyone. If you're ready to explore this beautiful Malaysian paradise, here are some of the best travel methods!
Jump to:
Fly from Singapore to Penang
Flying is a quick and convenient way to travel from Singapore to Penang. With an average Singapore to Penang flight time of 2 hours, you can start your vacation in no time. Many airlines offer flights from Singapore to Penang, including popular carriers such as Scoot, AirAsia, Firefly, and Singapore Airlines. There is no best time to travel by plane.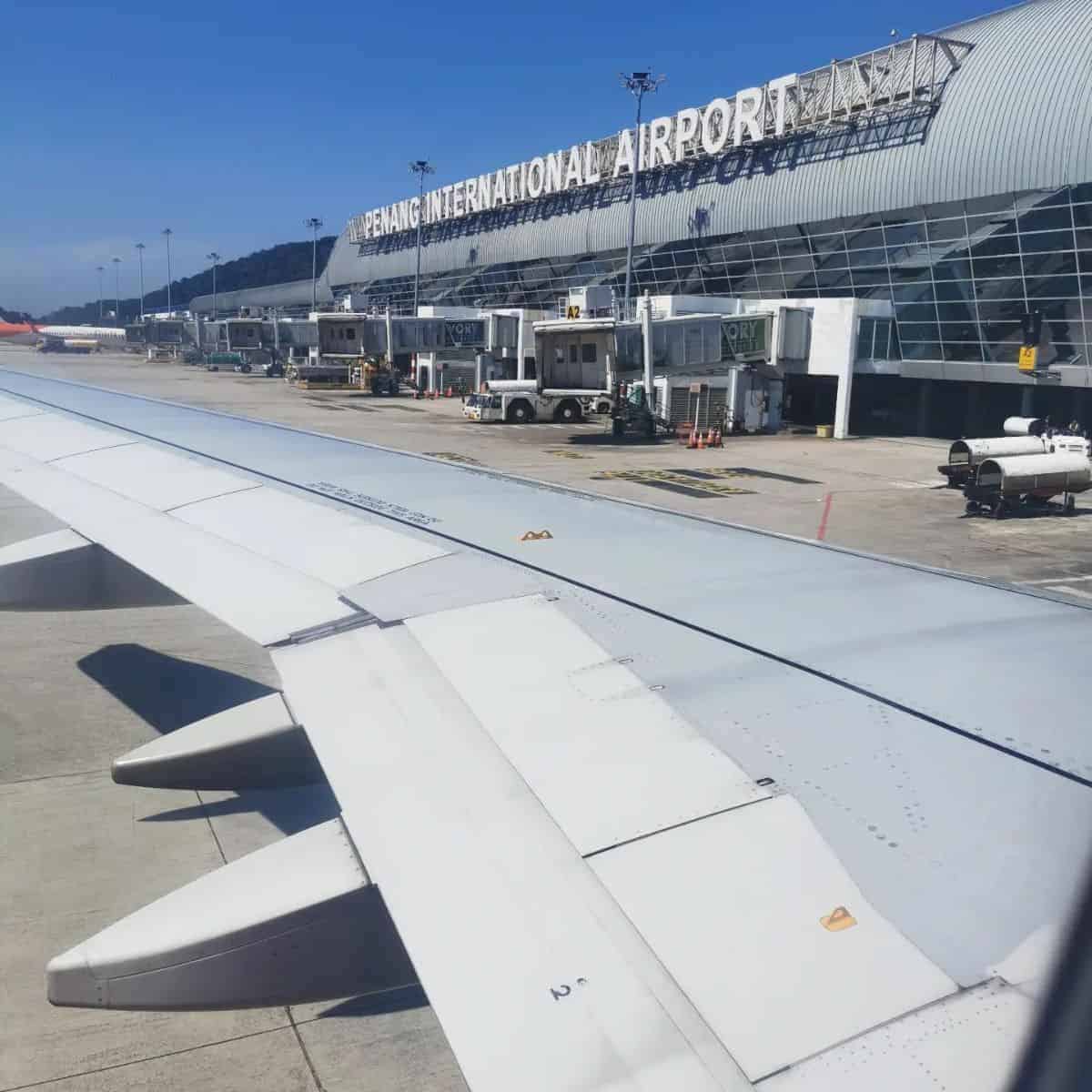 A flight is the most convenient and fastest way to travel from Singapore to Penang. If you're looking to arrive before night falls so you can spend your night in Penang, flying is the most straightforward way. However, it's worth noting that flight tickets can be more expensive than other transportation modes. Prices for a flight to Penang from Singapore can vary depending on which airline you choose and how far in advance you book.
When we were researching for our trip, we found that flight tickets can start from around $70 SGD for one-way flights and $100 SGD for round-trip flights. Do note that these prices are subject to change and may vary based on several factors, such as seasonality, availability, and demand. Therefore, planning your travel and exploring various flight options is always advisable to find the most affordable and convenient deal for your travel needs.
We've personally found that AirAsia offered the cheapest flights whenever we've looked. But you can snag deals from other airlines if you're monitoring closely.
Singapore to Penang by Bus
There is no direct public bus to Penang from Singapore. The only way is a bus to Johor in Malaysia and then transfer to a Malaysian public bus.
You can take an express bus from Queenstreet. It takes about 2 hours max if there is no peak-hour traffic. This public bus costs $2 for adults and $1.50 for children and seniors. Once in JB Sentral, you can take Bus 808, which costs around $2. It will take you to Taman Johor Jaya. Then, you'll need to hire a private car or coach to reach Komar in Georgetown. We recommend taking the first bus before peak hour traffic at 9 am. Otherwise, you'll be stuck in traffic for a long time.
Singapore to Penang by bus will take more than 11 hours. We do not recommend it for those who want a comfortable trip to Penang from Singapore. However, it will be much cheaper compared to flying there or taking a coach.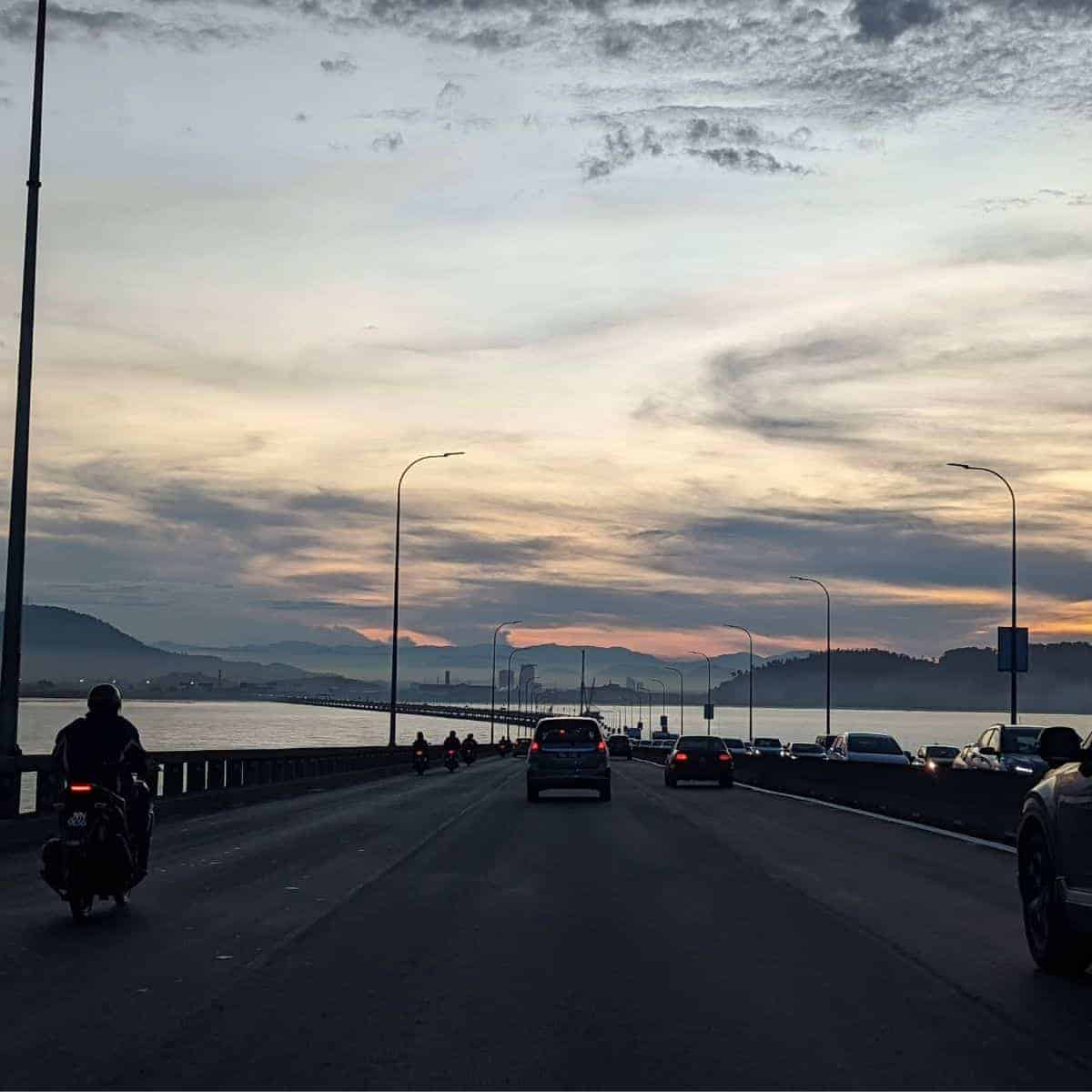 Coach from Singapore to Penang
Travelling from Singapore to Penang by coach is convenient and they offer a direct service. You'll have many options with popular operators such as Konsortium, Grassland Express, and Sri Maju Group. Sleeper and luxury buses are also available for a more comfortable journey. The average coach ticket price ranges from $45-$65 SGD for a 2-way trip.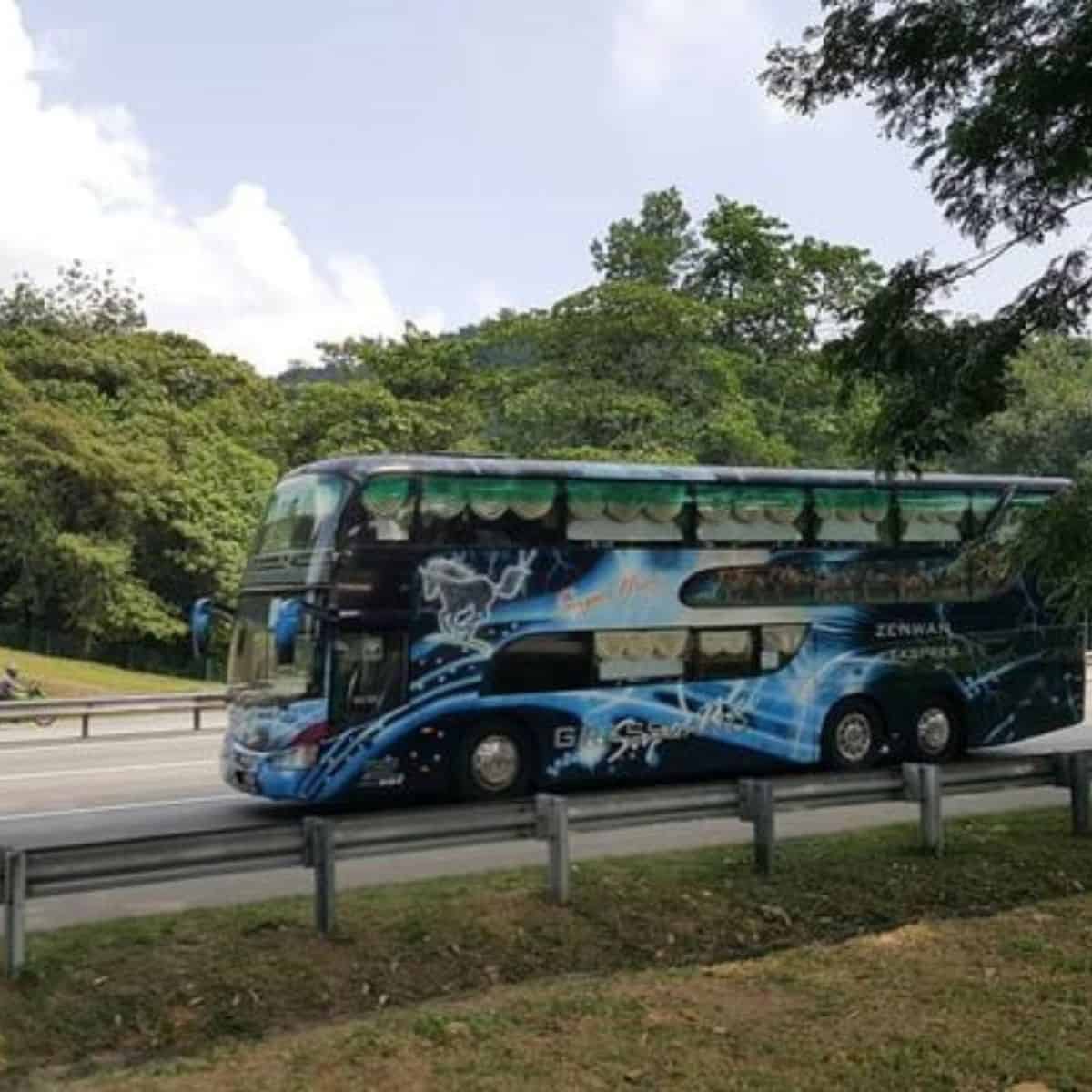 One such luxury coach from Singapore to Penang is Transtar Travel's Solitaire coach. It offers spacious seating, personal entertainment systems, and comfortable massage chairs. However, these luxury coaches are more expensive, with tickets costing upwards of $100 SGD.
The travel from Singapore to Penang via coach takes around 9 to 10 hours on average. However, the travel time may vary depending on traffic conditions and border clearance. Therefore, we recommend taking the coach early in the morning before 9 am or catching a sleeper bus late at night. That way, you avoid delays and heavy traffic.
A coach trip to Penang from Singapore is a great way to let loose and take in the scenic views. The bus will stop at rest areas for passengers to use the restroom and stretch their legs. Bring snacks to make the journey more enjoyable. For those looking for a more comfortable experience, a luxury coach is a great option. At the rest stops, you can also try some Malaysian street food!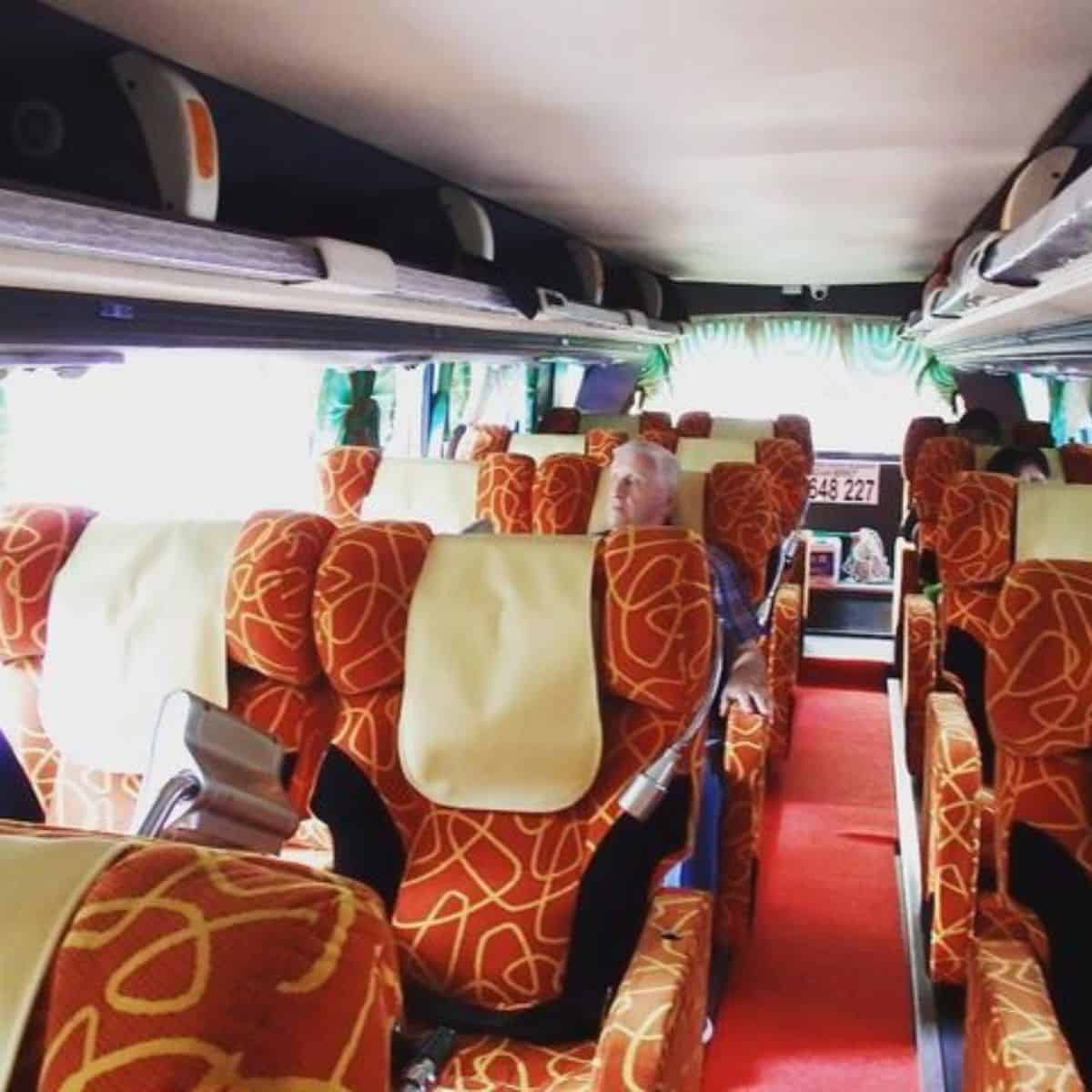 However, if you take a coach from Penang to Singapore, be prepared for the long journey and potential delays at the border. Sometimes, delays also occur due to immigration and customs clearance procedures.
Singapore to Penang by Train
Unfortunately, there is no direct train service between the two cities. So, if you want to go from Singapore to Penang by train you have to go on a shuttle from Woodlands Checkpoint to Johor Bahru in Malaysia. The shuttle train to Johor Bahru (JB) costs $5 for a one-way ticket. Once in Johor, then you can start your journey to go from JB to Penang.
Board the KTM Behad train shuttle ($6 SGD for one way ticket) from JB to Gemas. At Gemas, you need to get off and board a high-speed train service ($22 SGD for adults, $11 SGD for children for one way ticket) which takes you to Butterworth. The train journey from Singapore to JB and then from JB to Penang will take 14 hours.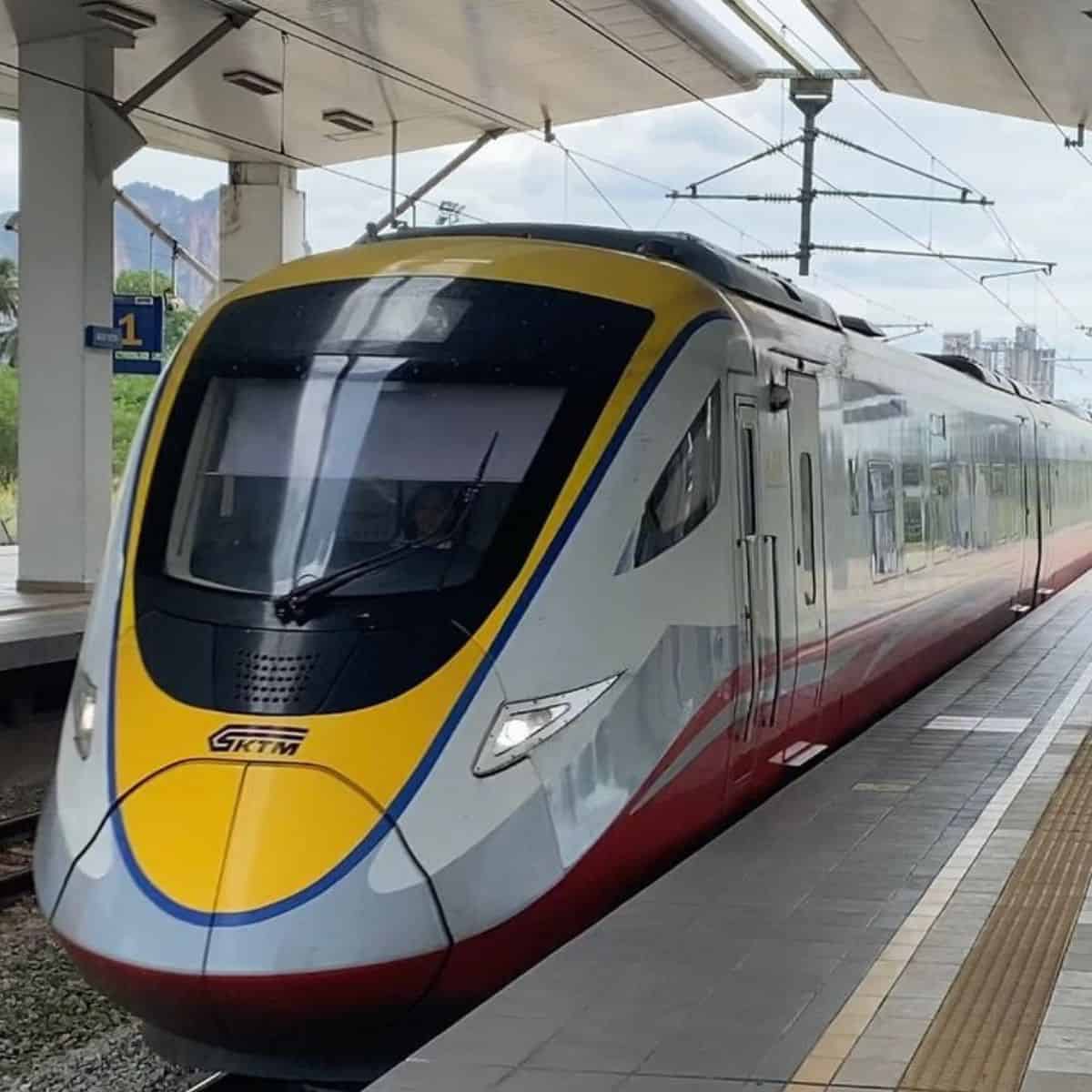 You can take a ferry or bus from Butterworth to Penang Island. This trip should take about an hour. Most train services are less crowded in the early morning (before 9 am) or late evening (after 5 pm). Because you cannot pre-book seats in advance, one disadvantage is you may not get a seat you like. There are more comfortable ways of travelling to Penang from Singapore.
If you prefer to travel comfortably, consider a coach or flight. However, taking a train to Penang from Singapore is for you if you like to stop and visit other less-known places outside the tourist spots.
Singapore to Penang by Cruise
Taking a cruise to Penang from Singapore is a leisurely and enjoyable way to travel between the two cities. However, the average price of a cruise ticket can vary widely. It depends on the cruise line, cabin type, and duration. A typical 3-4 day Penang cruise can cost around $300-$500 per person.
Some cruise line operators on this route include Royal Caribbean, Princess Cruises, and Star Cruises. Look out for family-friendly deals on their websites if you want to bring your children or parents along. Cruise operators for young children and seniors always offer good promotions, especially near public holidays.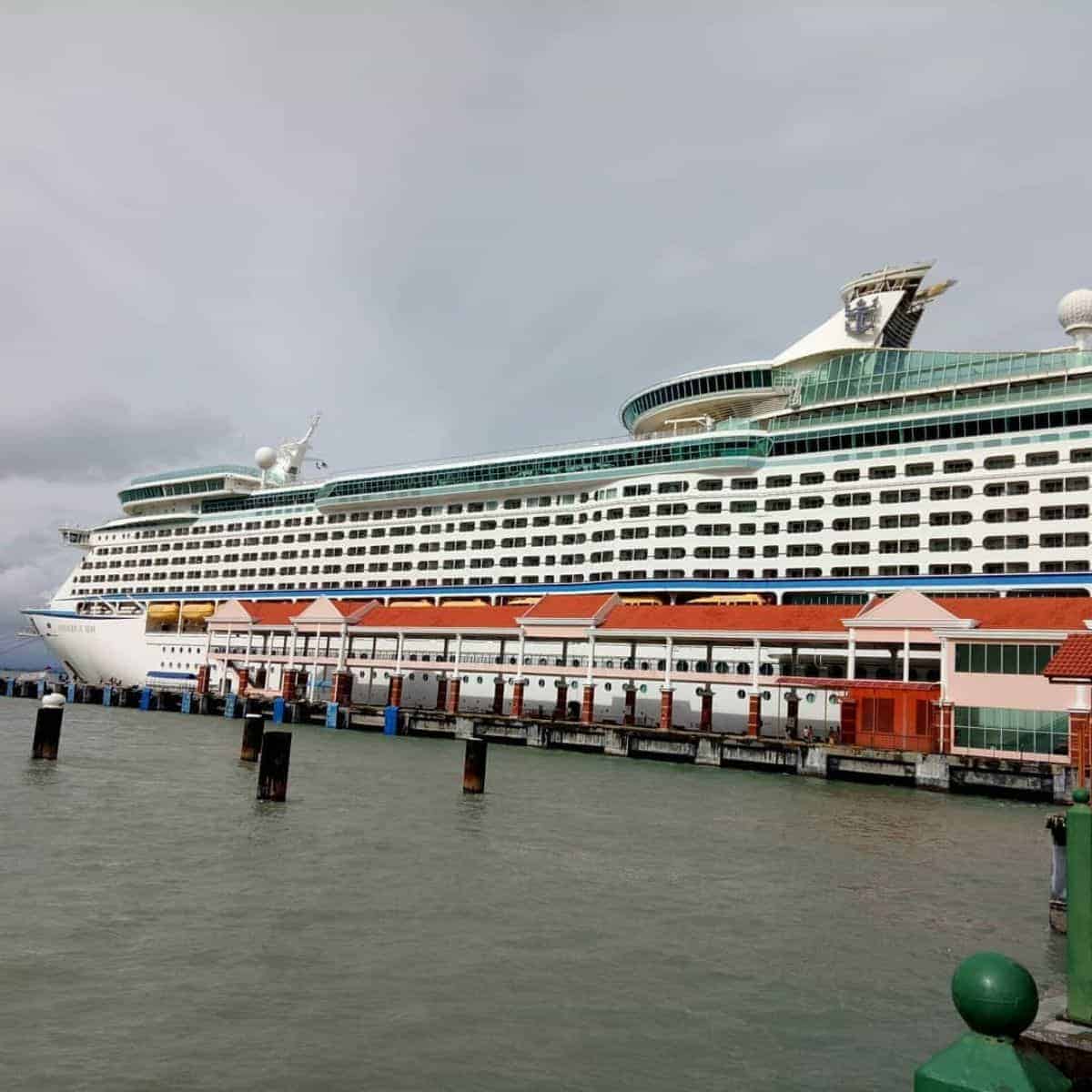 A typical cruise trip to Penang from Singapore takes 2-4 days. But this also depends on the itinerary and any stops. Some cruises may depart early in the morning. Others may leave in the afternoon or evening. So there's no 'best time' to take a cruise. However, we recommend being at the port a few hours before the scheduled departure time to allow check-in and security procedures.
A cruise is a leisurely way to travel. Cruises offer many onboard amenities and activities. You can enjoy swimming pools, spas, restaurants, and entertainment shows. Additionally, you can appreciate stunning views of the sea and coastline. Another plus point? Cruises tend to stop near Penang beaches and provide transport there. So you get to enjoy the glistening blue waters of the island!
However, cruises can be more expensive than other transportation modes. Therefore, you may need to pay extra for amenities and services onboard. Additionally, weather conditions can affect cruises which cause delays or itinerary changes. Because of this uncertainty, we recommend taking a plane (2 hours) or a coach (9-10 hours). But, if you have the time to spare, then travelling from Singapore to Penang by cruise is a good idea.
Driving from Singapore to Penang
A road trip is a great option if you're looking for an adventure. For example, the drive from Singapore to Penang takes around 10-12 hours and covers a distance of approximately 750-800 km. Drive during off-peak hours, either early in the morning or late at night, to avoid heavy traffic. Also, check the traffic conditions before you begin your journey.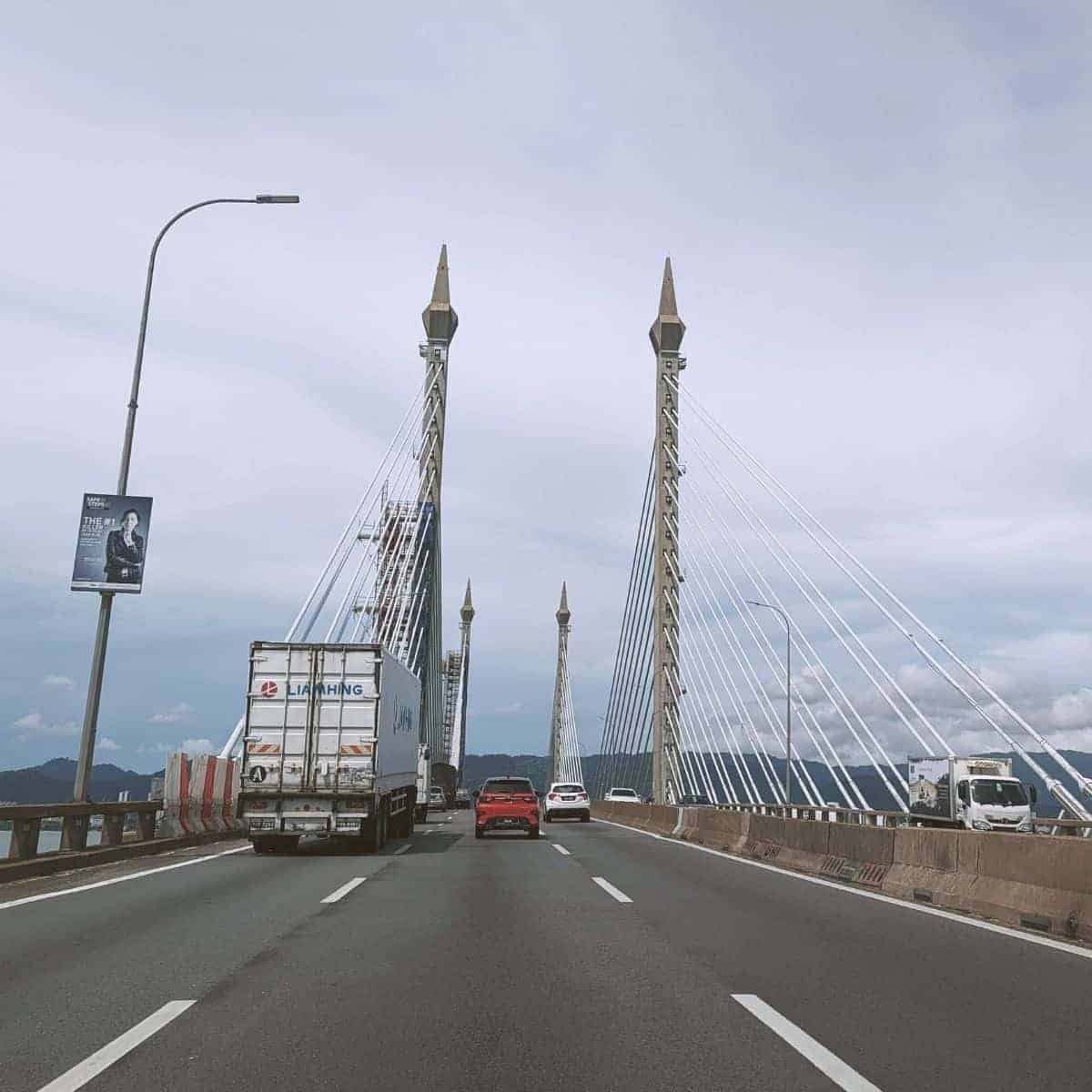 One advantage of taking a road trip from Singapore to Penang is the flexibility and control it gives you. You can explore different places at your own pace. Driving can also be more affordable than flying or taking a cruise.
However, do consider the cons as well if you want to go on a Singapore to Penang drive. Driving long distances can cause fatigue. It gets risky, especially when travelling alone or with children. You'll also need to pay for tolls, fuel, and parking. All of these add to the total cost. Additionally, you'll need to remember local traffic rules and customs. Therefore, a Singapore to Penang road trip requires more planning.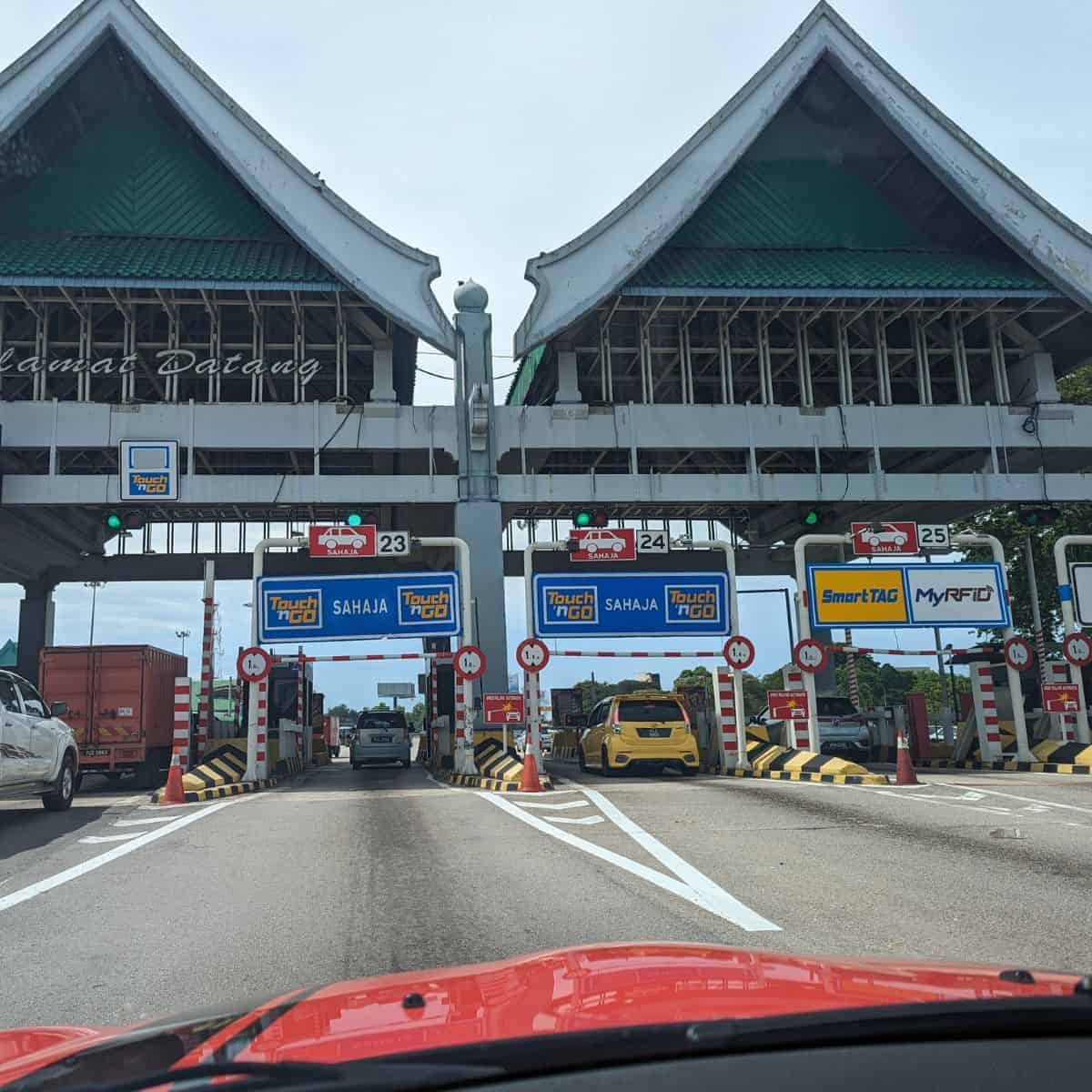 Remember you can also fly or take a coach bus there. If you are travelling with children, check out our article on things to do with kids in Penang for your next family adventure.
Best way from Singapore to Penang
Travelling to Penang from Singapore has so many options. So which is our favourite way to go? For us, we enjoy taking a luxury coach. It's comfortable and affordable. Also, we can buy our favourite Penang tau sar piah at rest stops.
Our second favourite way is to take a plane there. It's fast, and we like to browse the modern Changi Airport while waiting for a flight.
If you want more tips on how to travel smart, follow us on Instagram @tabitogether.