Penang cendol is the ultimate antidote to Malaysia's all-year-round scorching summer heat. Cendol is a national dish popular all over Malaysia. This dessert contains a refreshing blend of shaved ice, coconut milk, palm sugar (gula melaka), and green jelly noodles.
However, cendol from this specific island stands out from other variations with its unique combination of ingredients and flavours. For example, the green jelly noodles used in their shaved ice dessert are thicker than in other regions, giving it a chewy texture many love. Additionally, the palm sugar used in their version is known for its distinctive aroma and taste.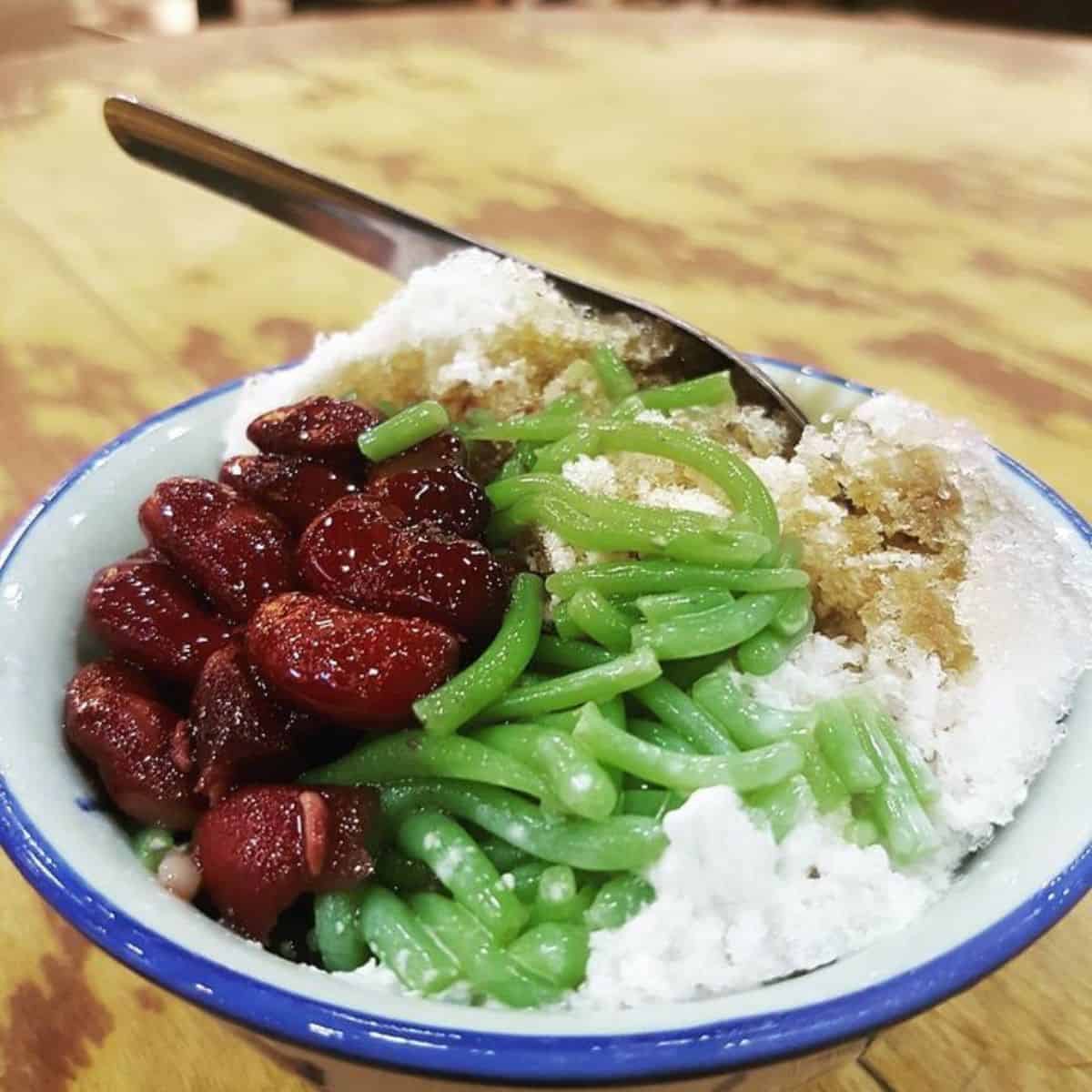 The origins of this halal dessert are uncertain. However, the Malay people believe this dessert originated from Southeast Asia, particularly Indonesia. The word "cendol" means "bulge" or "bump" in Indonesian, which is a reference to the green jelly noodle's shape. It is a popular dessert in many Southeast Asian countries, including Malaysia, Singapore, and Thailand.
So, now that we have a brief understanding of this dessert - let's explore some of the best cendol in Penang.
Jump to:
Penang Road Famous Teochew Cendol
If you ask any local where to find the best cendol in Penang, they will likely direct you to this iconic spot on Lebuh Keng Kwee in Georgetown. This establishment has been serving up its signature dessert for over 80 years. It's now a widespread chain nationwide, but they still maintain this modest stall. What's so special about their cendol?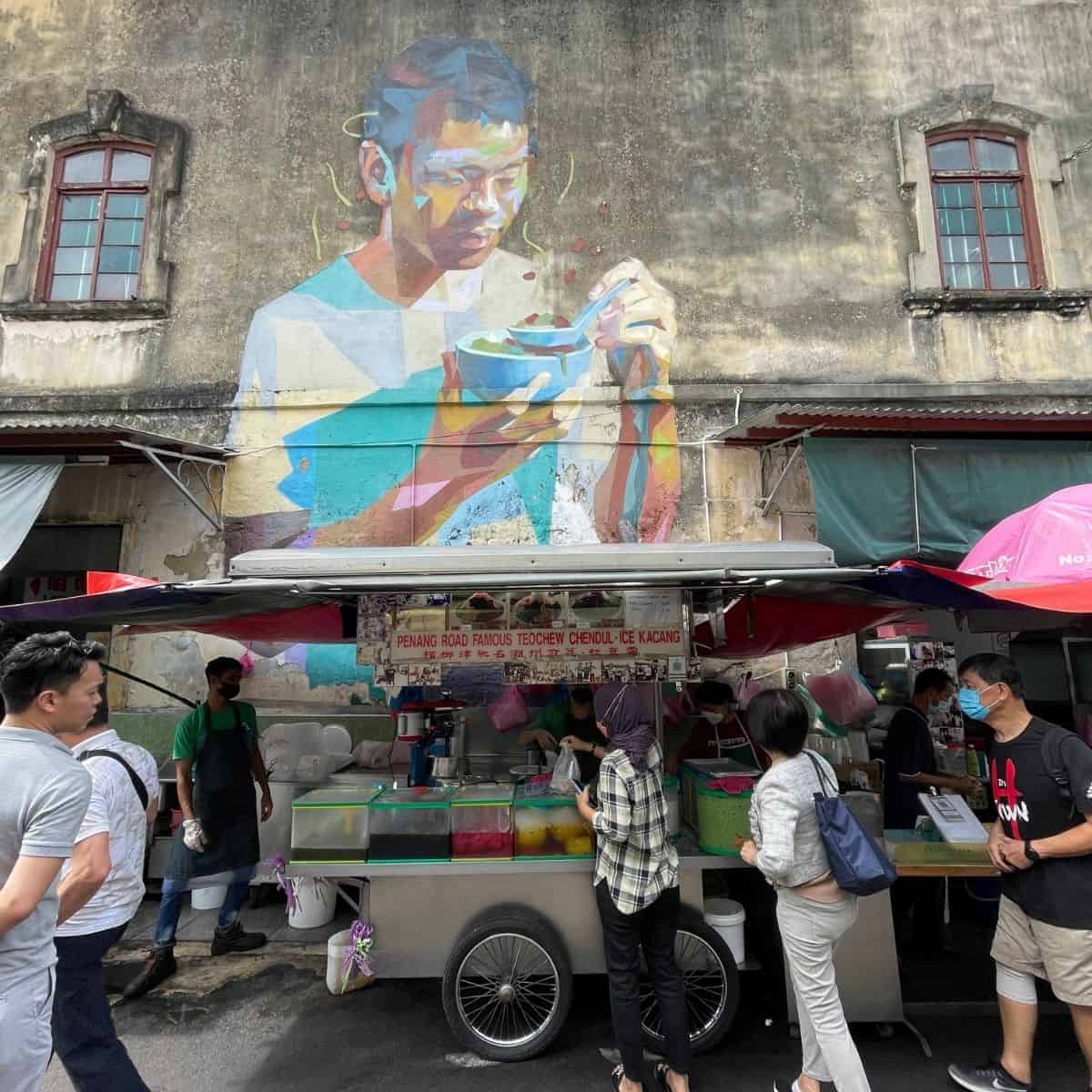 For starters, the shaved ice is incredibly fine and almost fluffy in texture, which makes for a satisfying mouthfeel. The green jelly noodles themselves are also top-notch – soft, chewy, and slightly salty. These noodles pair well with the balanced sweetness of palm sugar syrup and coconut milk. And, of course, no bowl of this sweet treat would be complete without some red beans to round it out.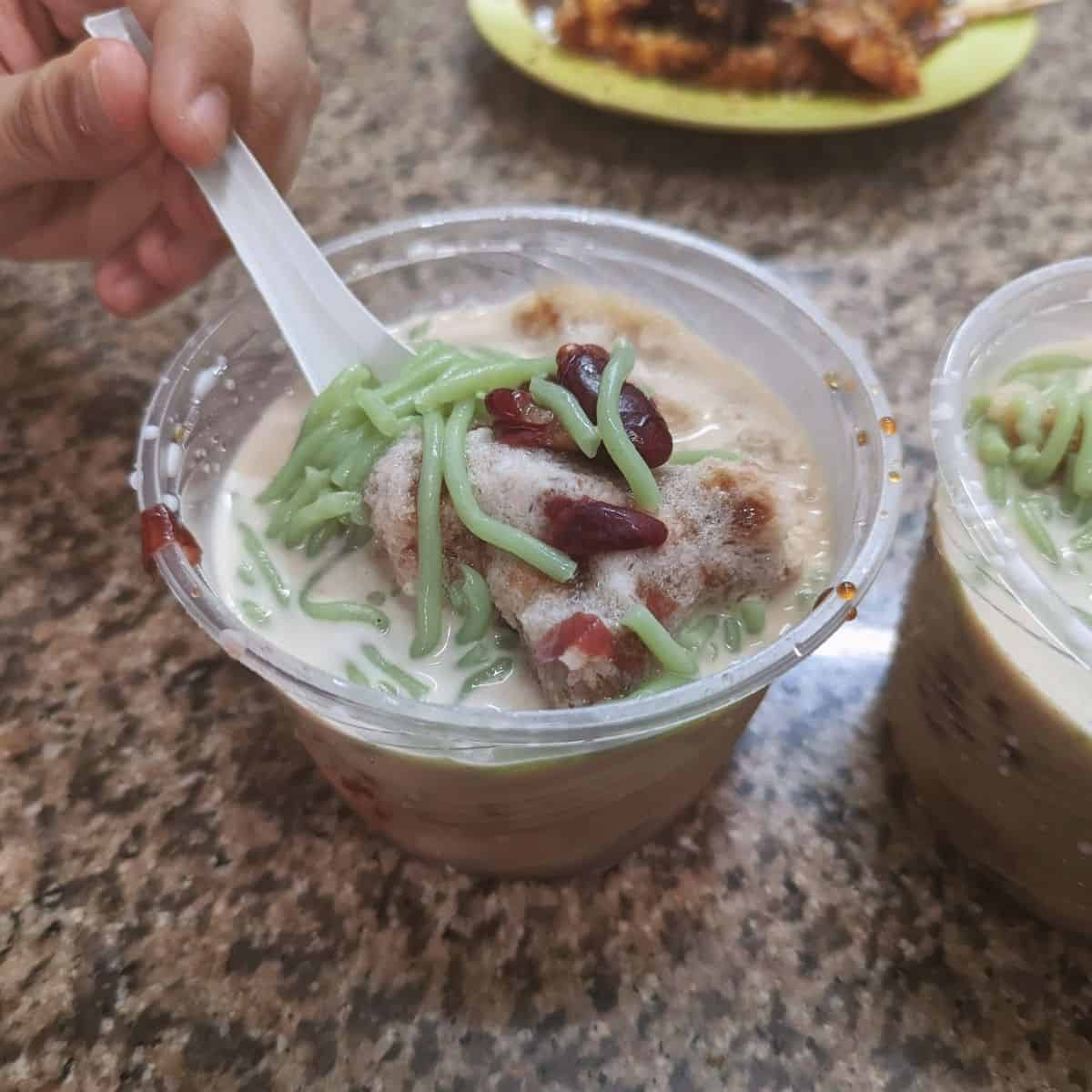 If you're looking for a refreshing and exciting way to experience Penang nightlife, head to this spot for a bowl of chilling dessert. This spot opens from 10.00 am to 7.30 pm every day. It can get crowded, especially on weekends and public holidays, so be prepared to wait in line. However, it's definitely worth the wait.
Additionally, don't expect to sip on this sweet treat with tables and chairs. Instead, grab your bowl and join the rest of the eaters on the roadside. Penang street food dining at its finest.
Penang Road Famous Teochew Cendol
No. 27 & 29, Lebuh Keng Kwee, 10100 Penang, Malaysia, 10100, George Town, Penang
Batu Lanchang Tony Ais Kacang
Tony Ais Kacang is in Batu Lanchang Market Food Court. It is a famous Penang cendol spot among locals and tourists. What sets their dish apart is the perfect balance of all the elements and their portioning.
Each bowl of this Nyonya sweet broth is heaped high with a scoop of ice cream of your choice. The shaved ice is finely grated, allowing the creamy coconut milk and palm sugar to seep into every crevice. The green jelly noodles are firm, providing a pleasant chewiness. But it's not just about the popular sweet treat here.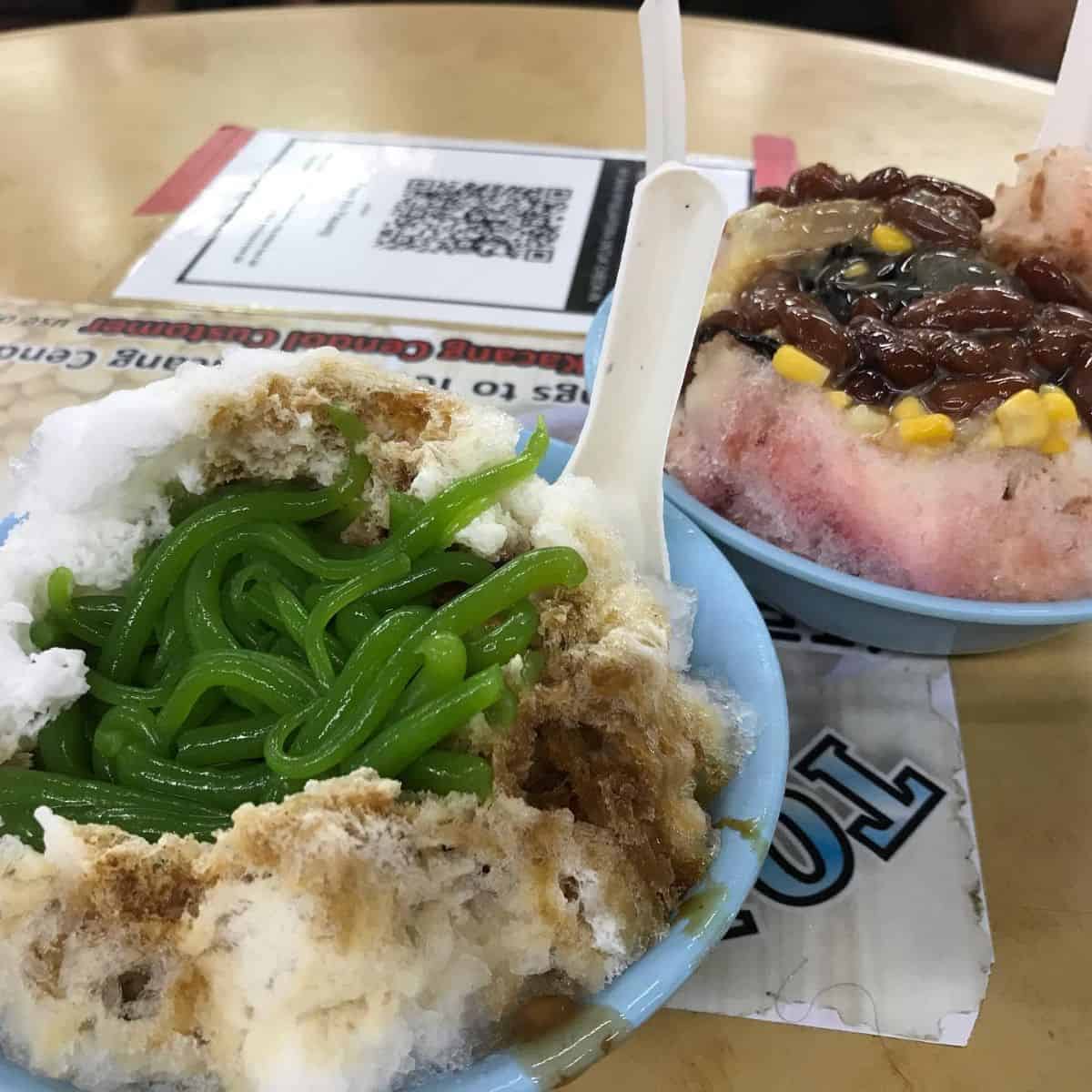 Tony Ais Kacang is also well-known for its namesake offering - ice kacang cendol. It is a similar shaved ice dessert but with different toppings. Their ice kacang variety is a colourful explosion of flavours and textures with various toppings, including sweet corn, green jelly noodles, and bright syrup.
The stall operates from 11.00 am to 6.15 pm, Monday to Sunday. However, we recommend stopping by Tony's around 2 pm to 3 pm for an afternoon refreshment after a hot day touring the island.
Batu Lanchang Tony Ais Kacang
Medan Batu Lanchang, Taman Sri Damai, 11600 Jelutong, Pulau Pinang
Cendol Asli Pak Haji
This is not just a place to grab a cold dessert; it's a beloved institution in the heart of Penang. This humble stall has served a halal version of this special Malay dessert for over a decade. Pak Haji's iced dessert is served in a cup. It's handy and more convenient if you're on the go.
The star of the show is their gula melaka, which is rich, fragrant, and caramelised to perfection. The stall offers durian and jackfruit toppings for those who love these creamy fruits. It's a must to take the sweet treat to a new level of deliciousness.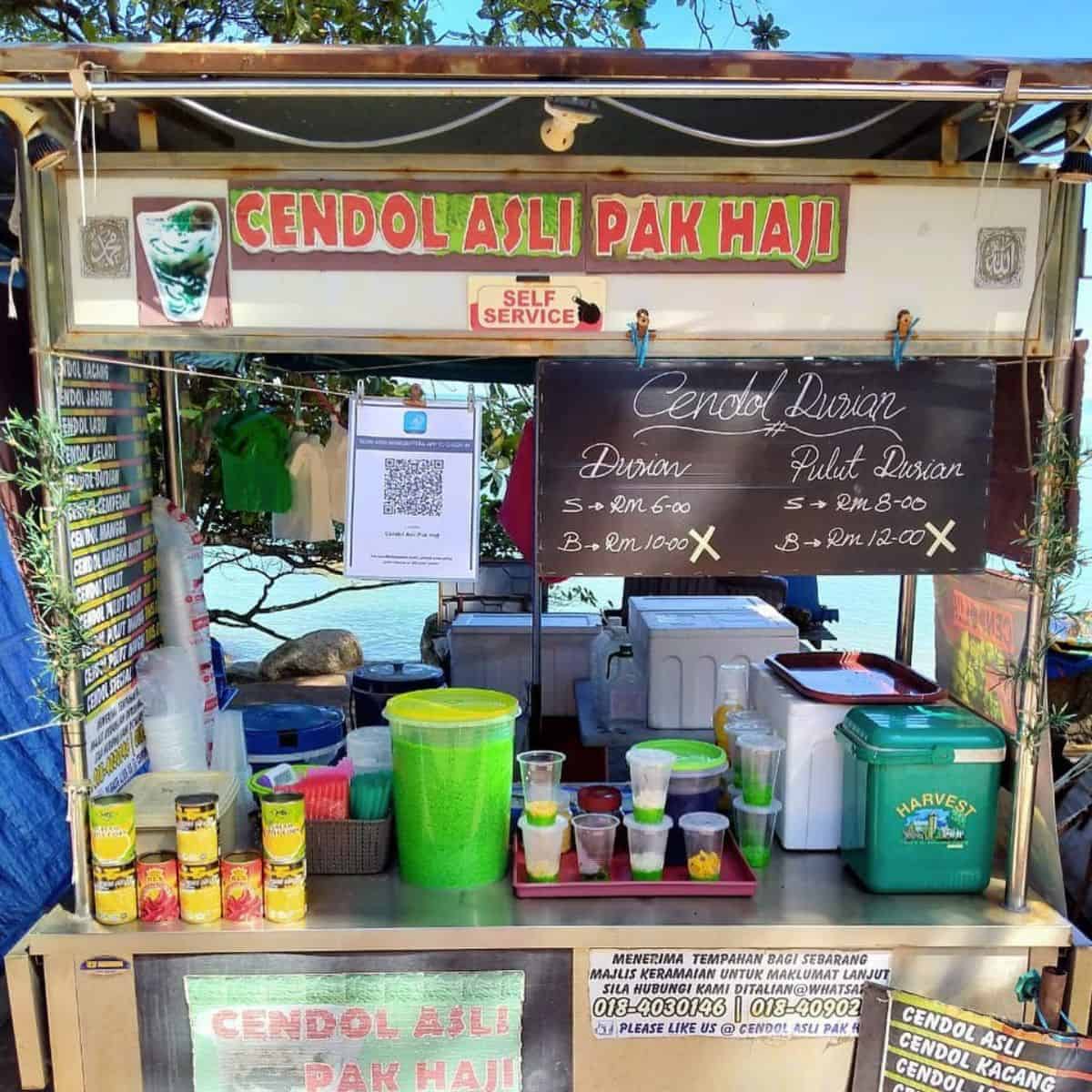 Pak Haji's stall operates daily from 10 am to 6 pm. Despite the long queues, the owner always greets everyone with a smile. If you want to experience one of the best cendol in Penang, we recommend visiting the stall around 2 pm after having fun at the beach.
Cendol Asli Pak Haji
Kampung Batu Feringgi, 11100 Batu Ferringhi, Penang
Penang Road Famous Chendol
Penang Road Famous Chendol, not to be confused with the Penang Road Famous Teochew Cendol we mentioned earlier, is the lesser-known rival of the latter. Also located in the same alley as their rival, this stall has been serving up one the best cendol in Penang for generations. Moreover, its popularity shows no signs of waning, especially among the local Penangites. Furthermore, many have confessed that they preferred this stall to the more popular one.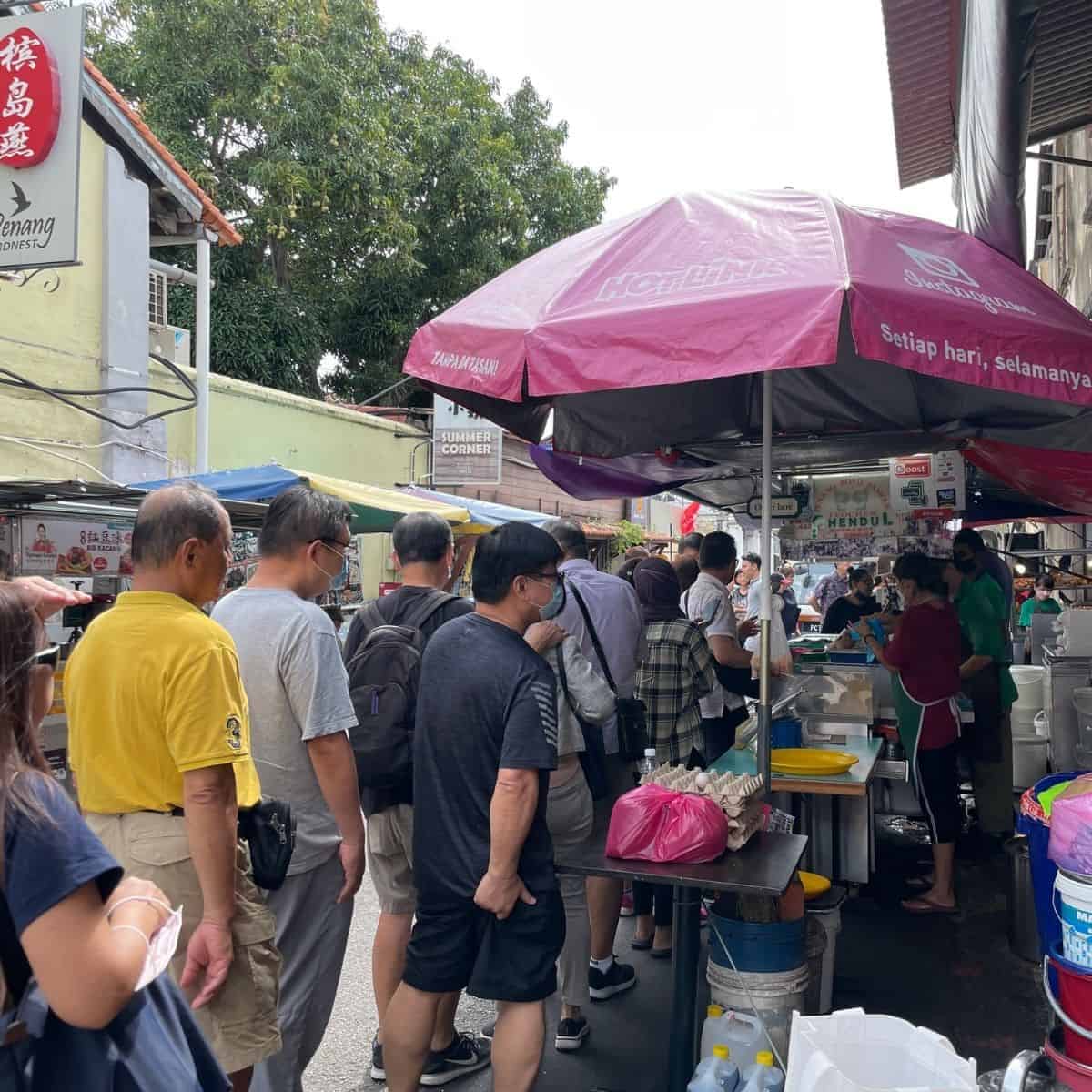 Nevertheless, if you accidentally choose this stall, you won't miss out on anything. The decadent dessert here is just as good, if not better, than the Teochew one. Not only that but Penang Road Famous Chendol has perfected the art of layering. Every spoonful of their sweet treat perfectly balances sweetness and creaminess. The bold gula melaka flavour will linger in your mouth after you have finished. And the best part is that there won't be a long queue!
This stall operates daily from 11 am to 6 pm. However, the best time to visit is around 11.30 am when the crowd is relatively manageable.
Penang Road Famous Chendol
25, Lebuh Keng Kwee, Georgetown, 10100, Georgetown, Penang Island
(next to Teochew Cendol stall)
Cendol Casa Prima
Our search for the best cendol in Penang brought us across the bridge to the mainland. This underrated gem in Seberang Jaya is run by Pak Cik Mairag (Uncle Mairag), who has been perfecting his recipe since 2011. No wonder his coconutty sweet broth is so well-loved.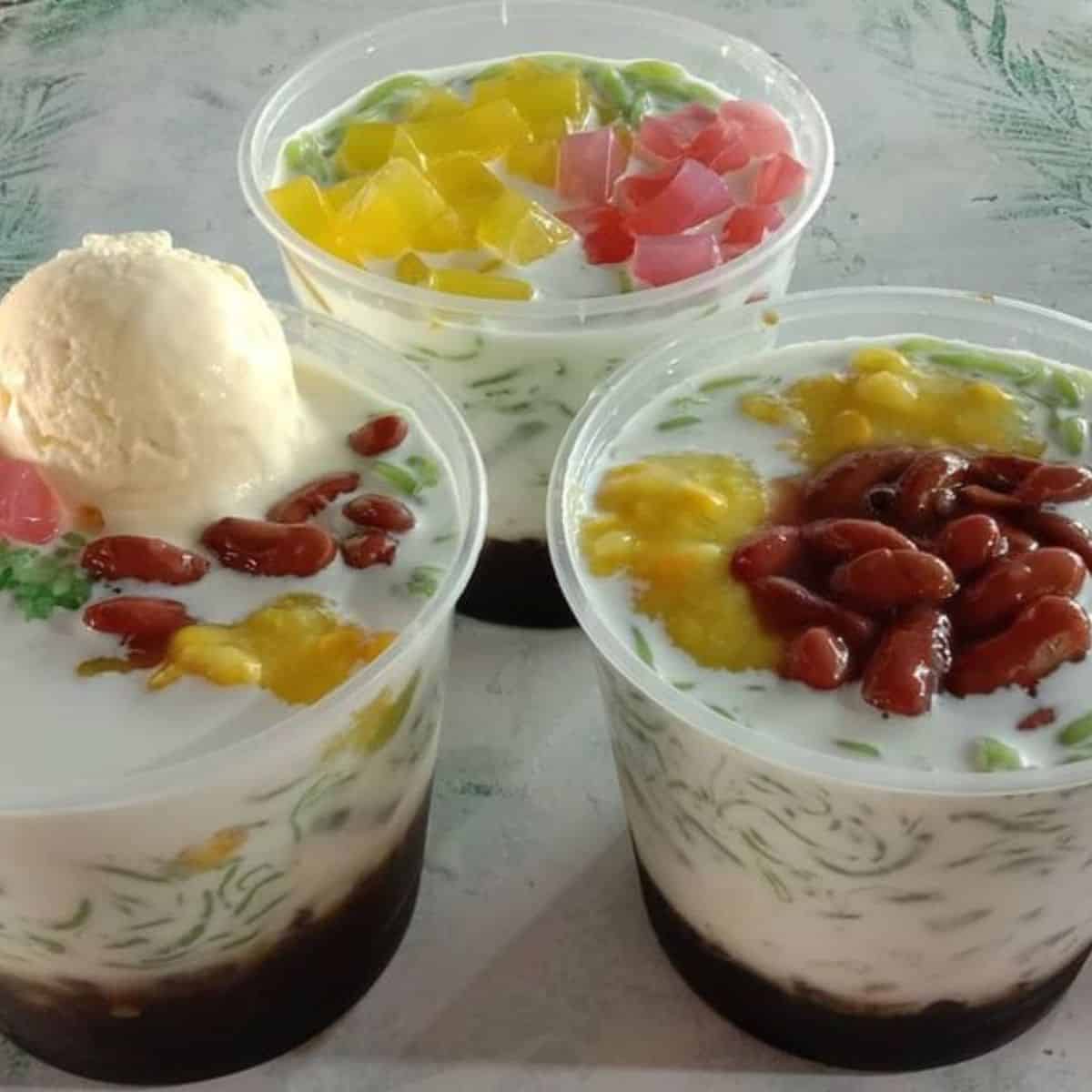 Some of the standout features of their iced dessert are their use of freshly-grated coconut milk and flawlessly caramelised gula melaka. Therefore, you will get a dessert with a balanced sweetness that is not overpowering.
Uncle Mairag can often be seen expertly preparing each bowl with precision and care. He always ensures that every scoop of shaved ice and every dollop of palm sugar syrup is distributed evenly. Try his Cendol Special with unique toppings like coconut gel, Koko Krunch chocolate cereal, and sweet corn.
This stall is open daily except Sunday, from 11.30 am to 6 pm. So, stop by around 3 pm for a refreshing afternoon pick-me-up.
Cendol Casa Prima
Jalan Perdana Taman Sutera, Seberang Jaya, 13700 Perai, Pulau Pinang
Kulim Best Cendol
Further inland, close to the famous tourist attraction Minor Basilica of St. Anne, is this delectable spot in Bukit Mertajam. It's a small, humble stall under a tree with only a few plastic tables and chairs. However, they serve one of the best cendol in Penang!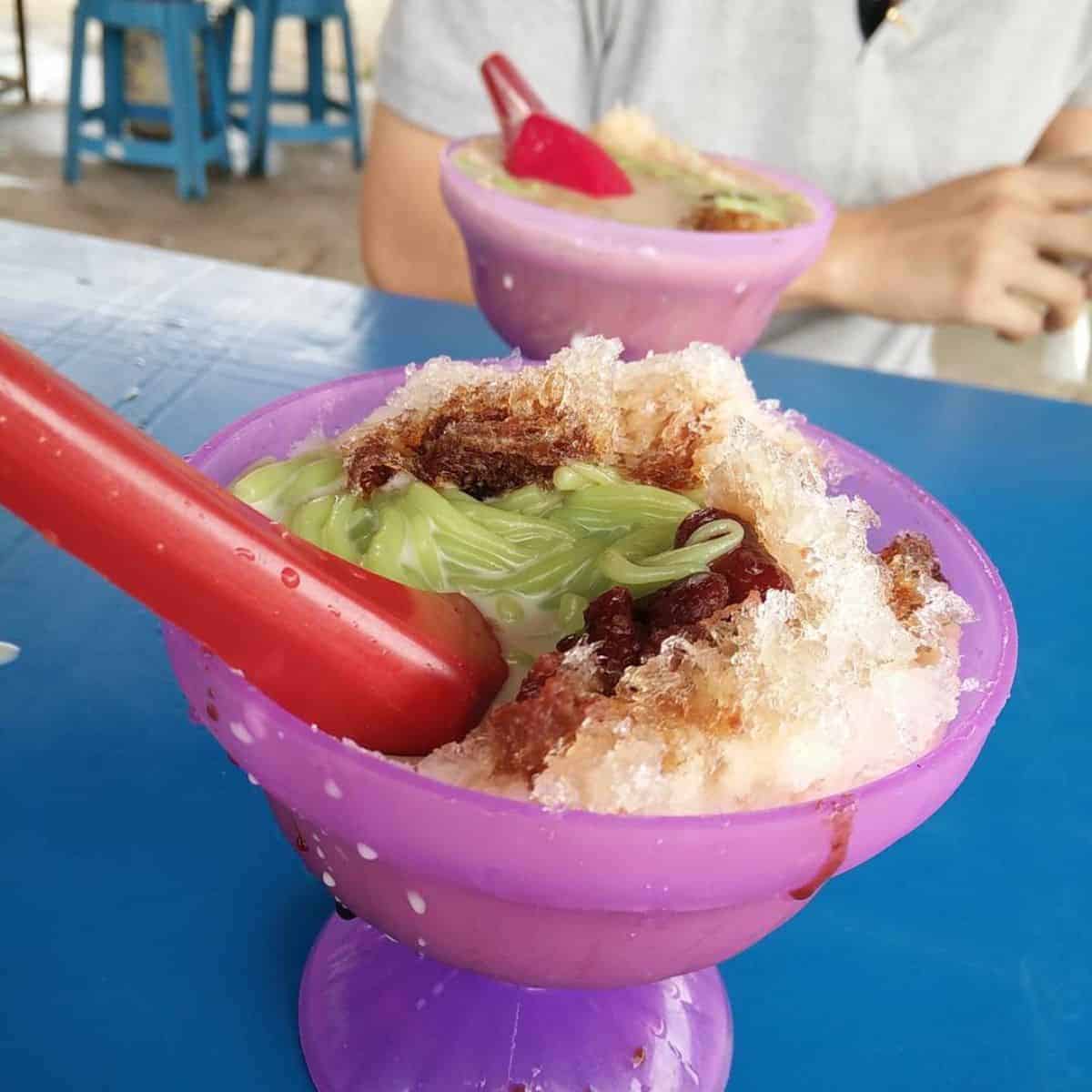 An old Malay couple operates this traditional Penang cendol food truck. Their iced dessert defies the conventional ones, as they add pulut (glutinous rice) to the broth for extra chewiness. As you take your first bite, you'll feel a burst of joy as the flavours dance on your tongue. Moreover, the creamy coconut milk blends perfectly with the rich palm sugar syrup, while the chewy pulut adds a delightful texture.
Come and experience the magic of their tasty dessert for yourself anytime from 11.30 am to 5 pm (closed on Mondays).
Kulim Best Cendol
11, Tingkat Tenang, Taman Tenang, 14000 Bukit Mertajam, Pulau Pinang
BM Best Cendol
If you're searching for the best cendol in Penang and happen to be in Bukit Mertajam, look no further than BM Best Cendol. This halal dessert stall is nestled near the town's bustling wet market along Danby Street. This historical eatery has satisfied the locals' sweet tooth cravings for the past 60 years.
Their iced dessert here is a masterpiece of simplicity and authenticity. They make their green jelly noodles from scratch daily with just the right balance of pandan essence and rice flour. The texture of the green jelly noodles is delightfully chewy. Furthermore, the noodles pair well with the smoky gula melaka, lending a depth of richness to the dessert.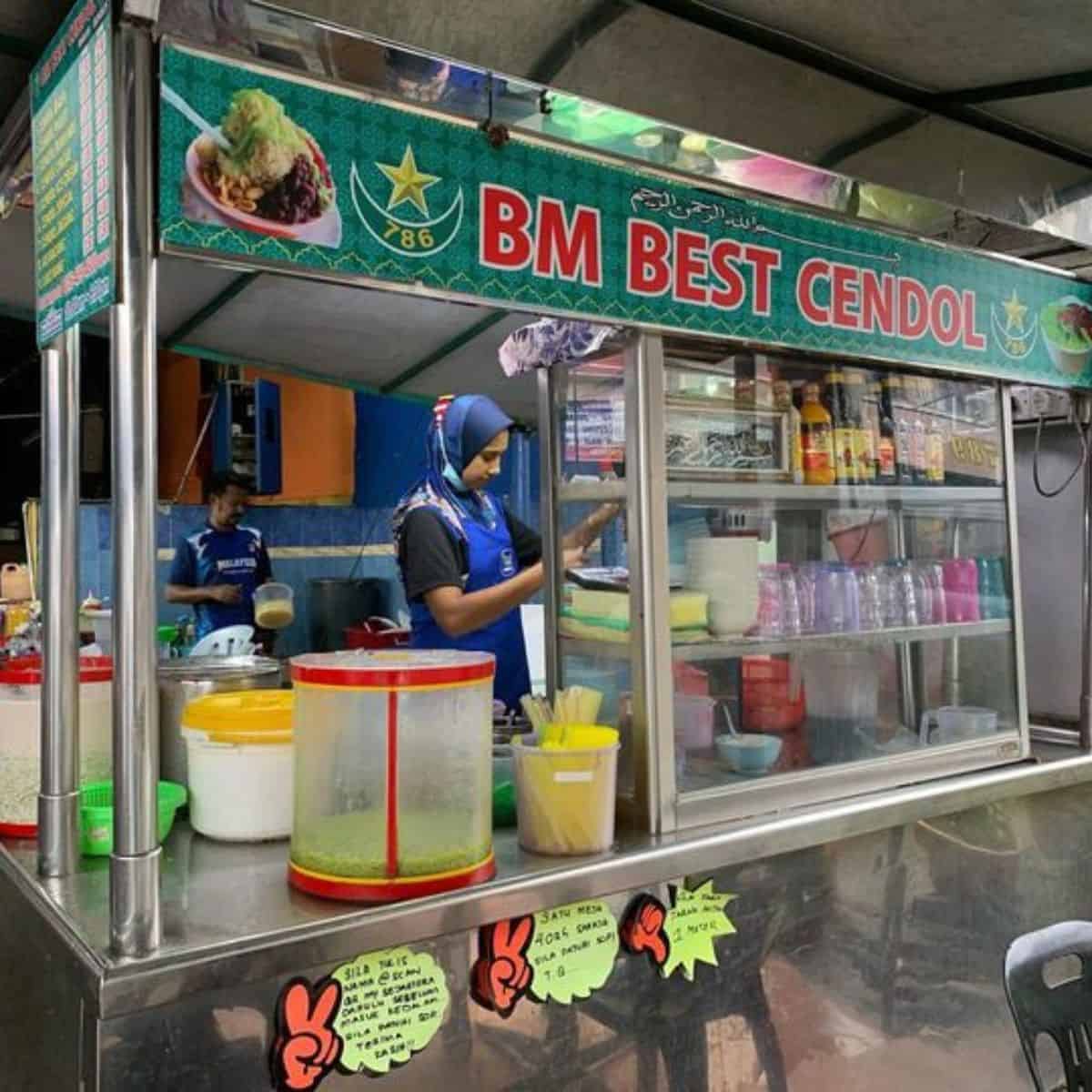 This place's old-school charm and authentic flavours will leave you wanting more. The stall operates daily from 10 am to 6.30 pm. We recommend you go as early as possible to avoid the crowd.
BM Best Cendol
Jalan Danby, 14000 Bukit Mertajam, Pulau Pinang
Top Cendol in Penang To Try
Penang Road Famous Chendol
Our Personal Favourites
Finding the best cendol in Penang is undoubtedly a must-do when you're on the island! With its refreshing taste, unique texture, and wide range of varieties, there's no wonder why it has become such a famous dish among locals and tourists alike.
So, after exploring all these famous and underrated spots for this national dessert, we have narrowed down our top two personal favourites - Penang Road Famous Chendol and Cendol Asli Pak Haji!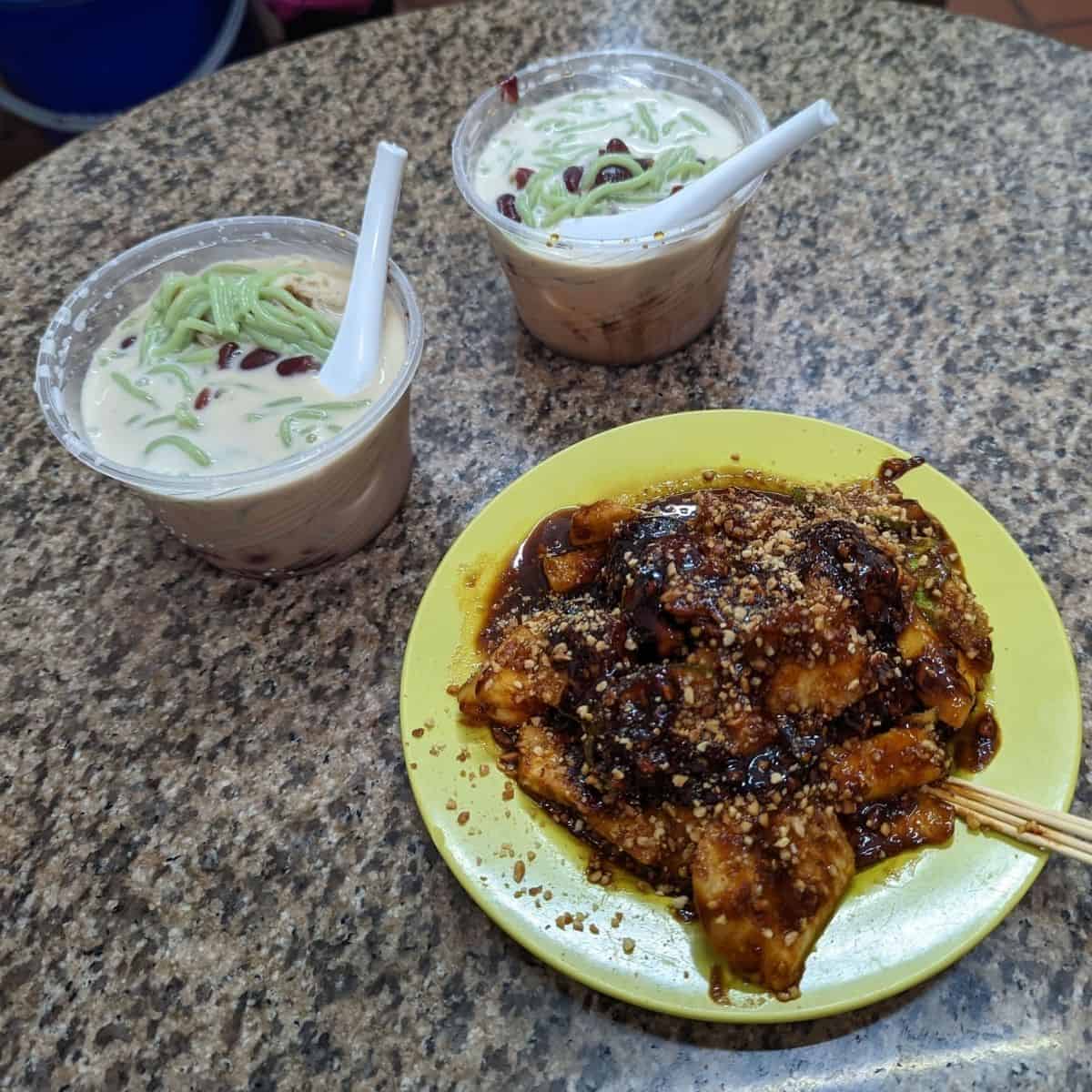 We loved Penang Road Famous Chendol for their unrivalled intense gula melaka flavour and their melt-in-your-mouth green jelly noodles. Meanwhile, Cendol Asli Pak Haji stole our hearts with their durian-topped creamy ice dessert. The combination of sweet green jelly noodles and the rich durian flavour creates an unmissable explosion of flavours in your mouth.
So, don't wait any longer! Head to the island and indulge in this delectable dessert that will inevitably tantalise your taste buds. Finally, follow us on Instagram @tabitogether for more food recommendations and travel tips.