Is Penang Hill worth a visit? Absolutely. Prepare yourself for a thrilling adventure as we take you to this enchanting destination. Penang Hill offers many experiences that will leave you mesmerised and yearning for more. There's something for everyone, regardless of interest or age. Whether you're an avid nature lover, a history enthusiast, or simply seeking breathtaking views, Penang Hill has it all.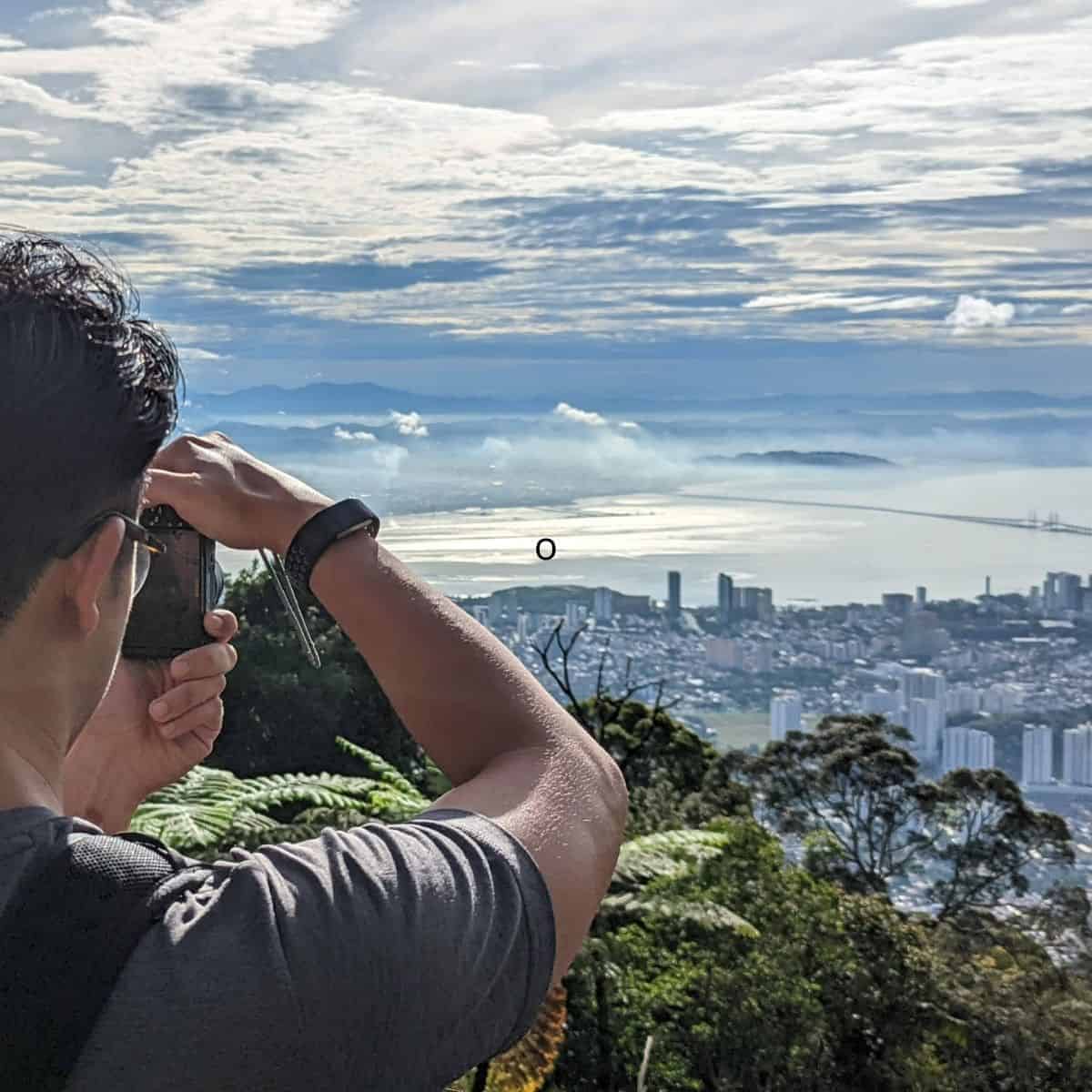 We've been fortunate enough to explore this destination countless times, uncovering its hidden gems and immersing ourselves in its vibrant culture. Our comprehensive guide aims to share our first-hand knowledge and insights, ensuring that your trip to the highest peak of the island is nothing short of extraordinary.
We will walk you through the must-visit attractions, mouth-watering culinary delights, and top-notch accommodations in this beautiful destination. So, without further ado, let's delve into the enchanting world of Penang Hill and unlock its secrets, one adventure at a time.
Penang Hill Location
Penang Hill is situated in the northeast, about 6 km from the city centre of Georgetown. It is a group of peaks that form the highest point on the island, ascending to 833 metres above sea level. The hill is also known as Bukit Bendera, which means Flagstaff Hill in Malay.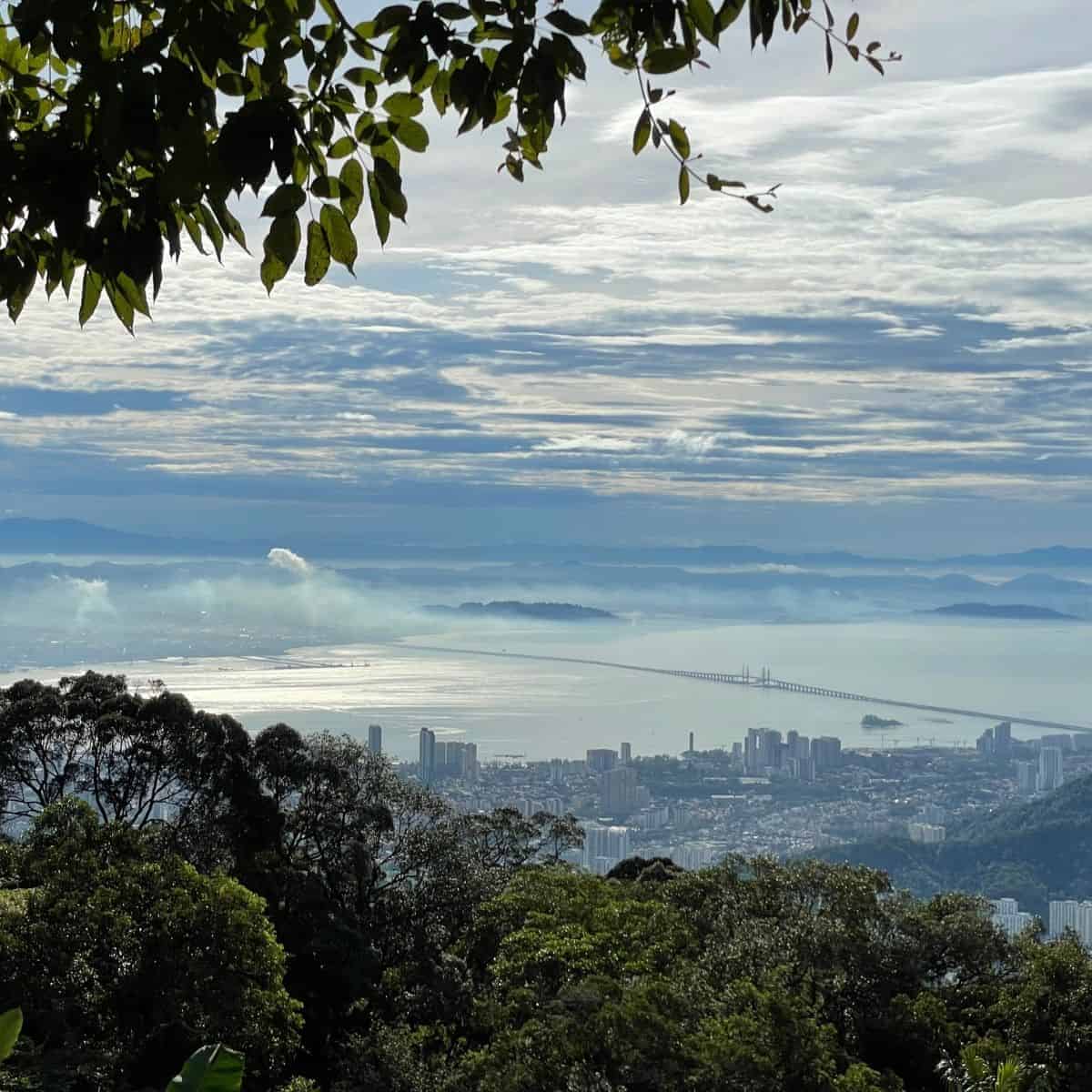 This place has long been revered as a tranquil refuge, offering relief from the bustling rhythms of everyday life. Historically, it served as a sanctuary for British colonists seeking respite from the heat and humidity of the lowlands.
Nestled amidst lush greenery and elevated to cooler temperatures, the hill provided a serene escape for weary souls. Today, it continues to enthral visitors with its tranquil ambience, breathtaking vistas, and serenity transporting you to a bygone era.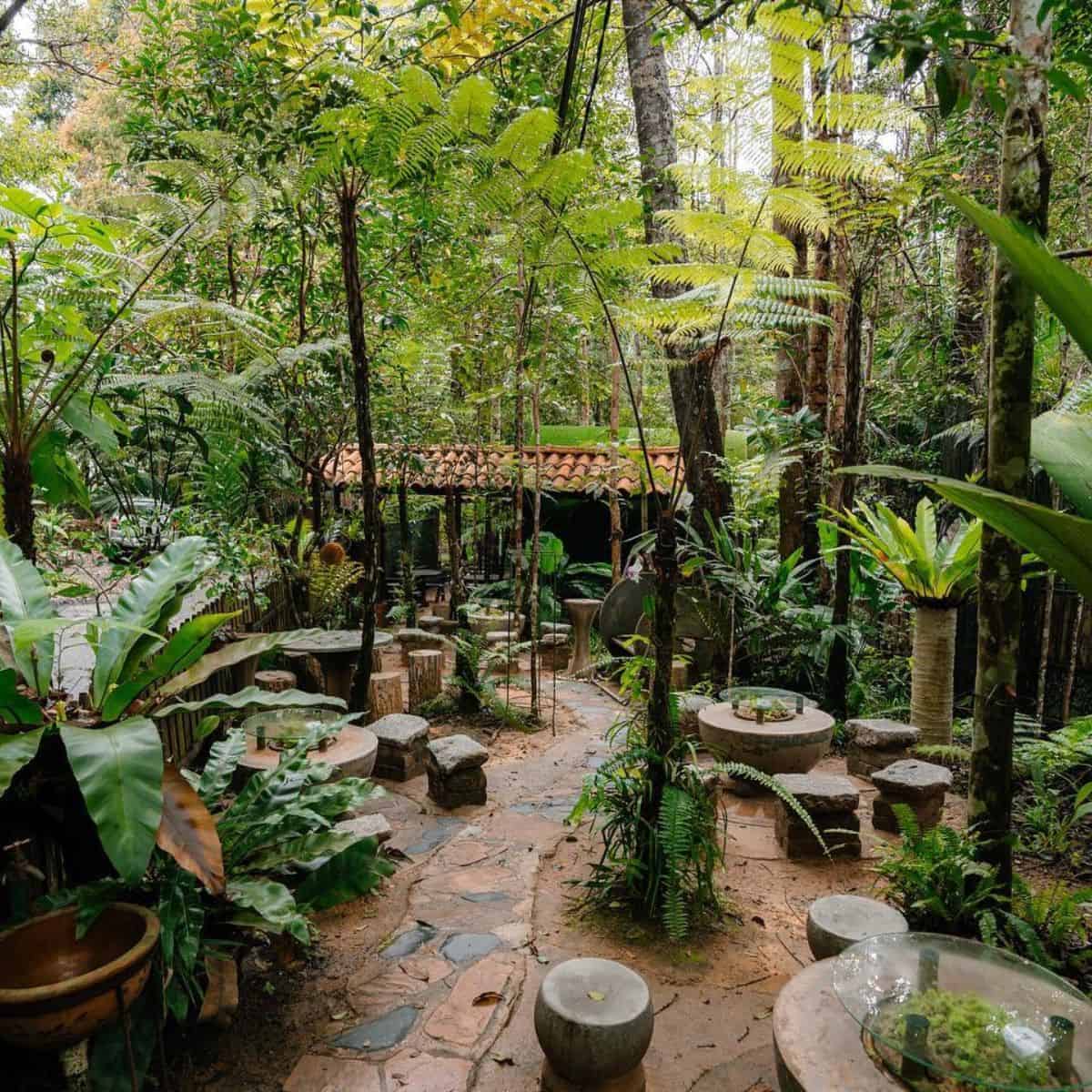 From Georgetown to Penang Hill
Penang Hill is quite far away if you are staying in Georgetown. So, how to get to Penang Hill from Georgetown? You have two options: public transport or a car-hailing app like Grab.
For budget-conscious travellers, taking the bus to Penang Hill is the cheapest way to reach the destination from Georgetown. Hop on the Rapid Penang bus number 204, available at both Komtar and Jetty bus terminals. Then, enjoy a pleasant hour-long journey, soaking in the picturesque landscapes.
Once you have reached the last stop, Penang Hill Lower Station, you're all set to begin your hilltop adventure. The bus fare is just RM2. Therefore, it is an economical choice if you are exploring the island on a budget.
Alternatively, if convenience and flexibility are paramount, opting for a car-hailing app like Grab is better. This would allow you to enjoy a comfortable ride at your preferred time, ensuring a hassle-free journey to the enchanting peak. The fare may fluctuate depending on the time and demand. The fare ranges from RM15 to RM25. However, expect a comfortable journey lasting approximately 30 minutes. Additionally, using Grab might be worth it if you are in a group.
Penang Hill Funicular Train
One of the standout attractions of Penang Hill is its iconic funicular train. It holds the distinction of being one of the oldest funicular railways in Malaysia, if not the very first. Based on a Swiss design, the train was built by an engineer named Arnold R Johnson, dating back to 1923.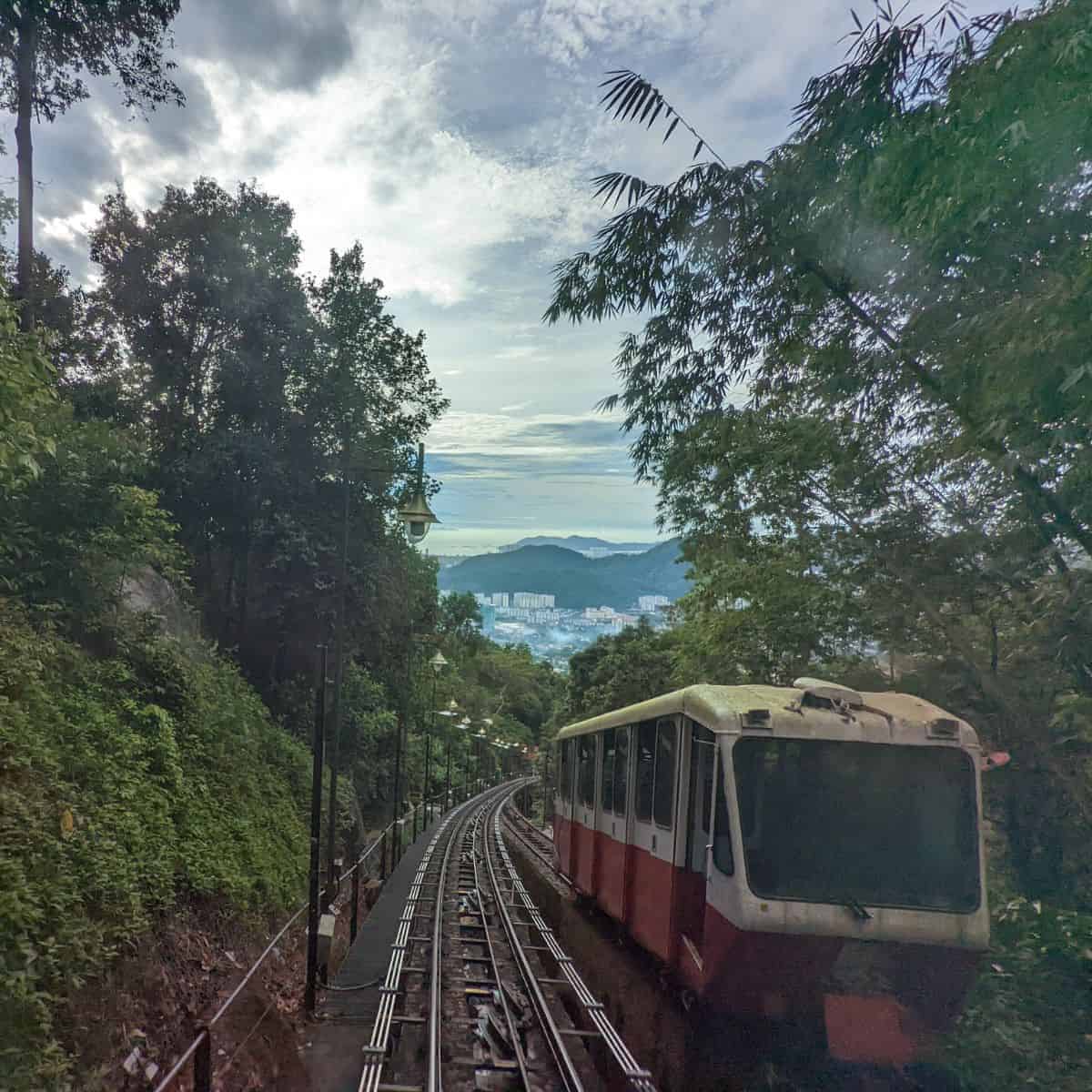 The funicular train is a one-section railway with a single track and a passing loop. It runs from the Penang Hill Lower Station in Air Itam to the Upper Station on the hill. Furthermore, the train can reach a speed of 10.8 km/h and cover a distance of 1,996 metres in about five minutes. So, you can enjoy the spectacular sights of verdant green landscapes and the captivating city skyline that unfold before you during your journey.
Opening Hours
The Penang Hill Railway operates daily from 6:30 am to 11:00 pm (last train from Upper Station). The train frequency is every 15 minutes during peak hours, from 9:00 am to 1:00 pm and 5:00 pm to 7:00 pm. However, outside of these peak hours, the train runs at a frequency of every 30 minutes.
The Penang Hill operation hours will give you ample time to explore and enjoy its attractions. Its ticketing counters welcome visitors daily from 6.15 am to 8.00 pm, ensuring convenient ticket access. Furthermore, the funicular service operates from 6.30 am to 10.00 pm, with the last trip from the Upper Station to the Lower Station.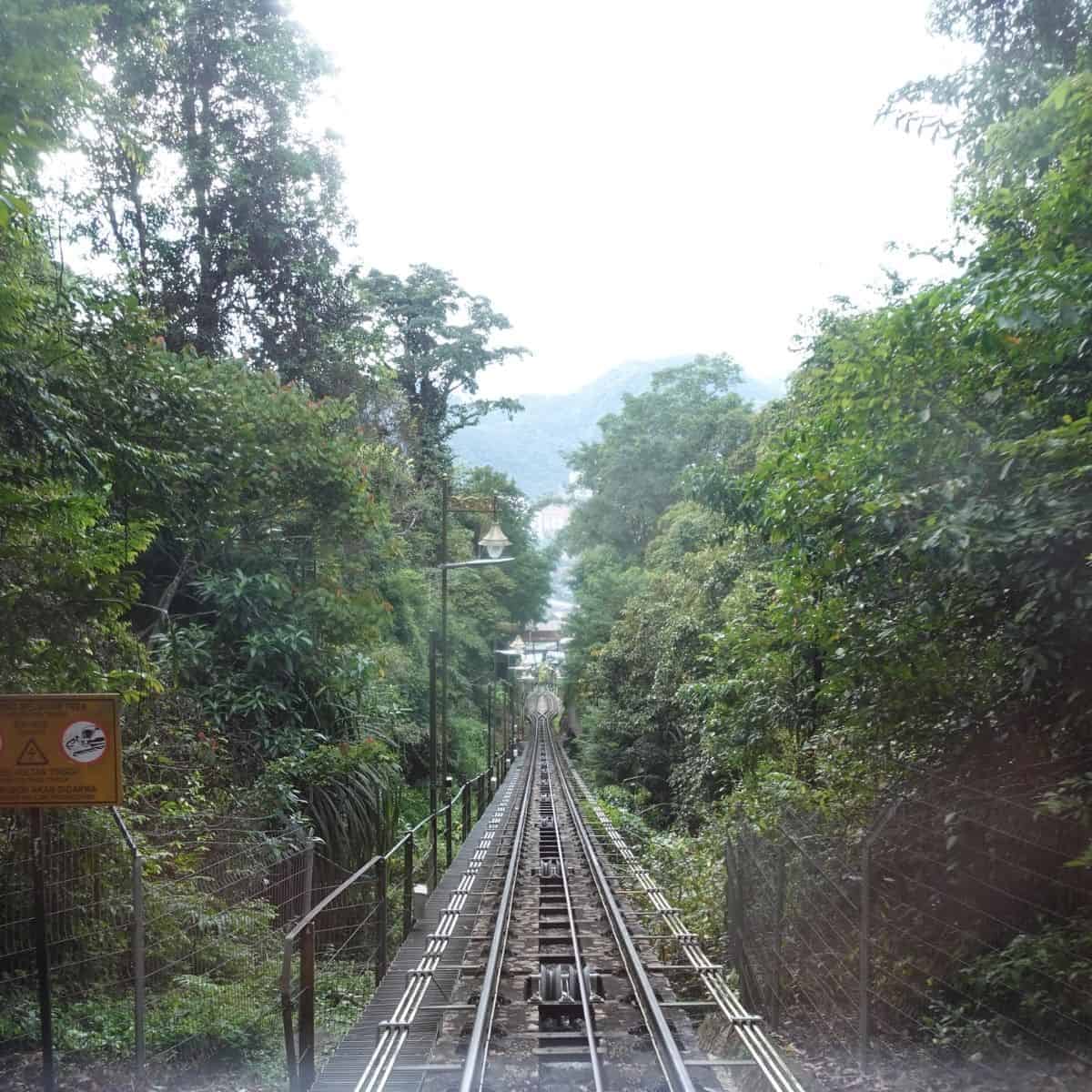 Price
The ticket price for the funicular train varies depending on your nationality and age group.
For Malaysians, the ticket price is RM12 for adults and RM6 for children, students, and senior citizens. However, for non-Malaysians, the ticket price is RM30 for adults and RM15 for children, students, and senior citizens.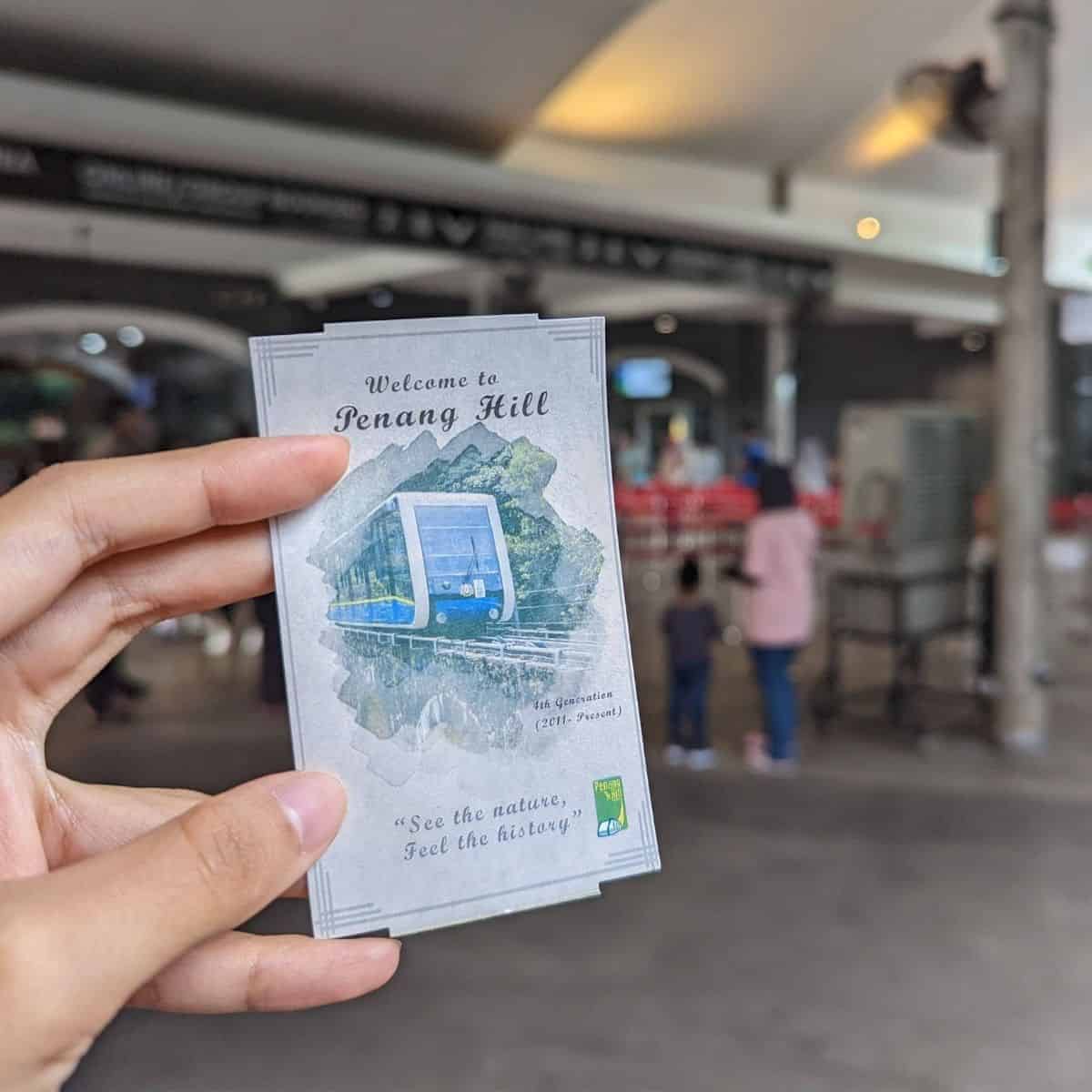 You can also opt for a fast lane ticket, which costs RM40 for Malaysians and RM80 for non-Malaysians. This ticket allows you to skip the queue at both stations. Personally, we think the fast lane ticket is worth it if you're visiting Penang Hill during peak hours or weekends, as the queue can be long and time-consuming.
You can conveniently secure tickets online or directly at the ticket counter located at the Lower Station.
Moreover, the peak is free to hike up if you feel adventurous and fit. However, no cars are allowed to drive up the hill. The funicular train is the simplest and best choice for visitors to enjoy the panoramic views and the cool breeze.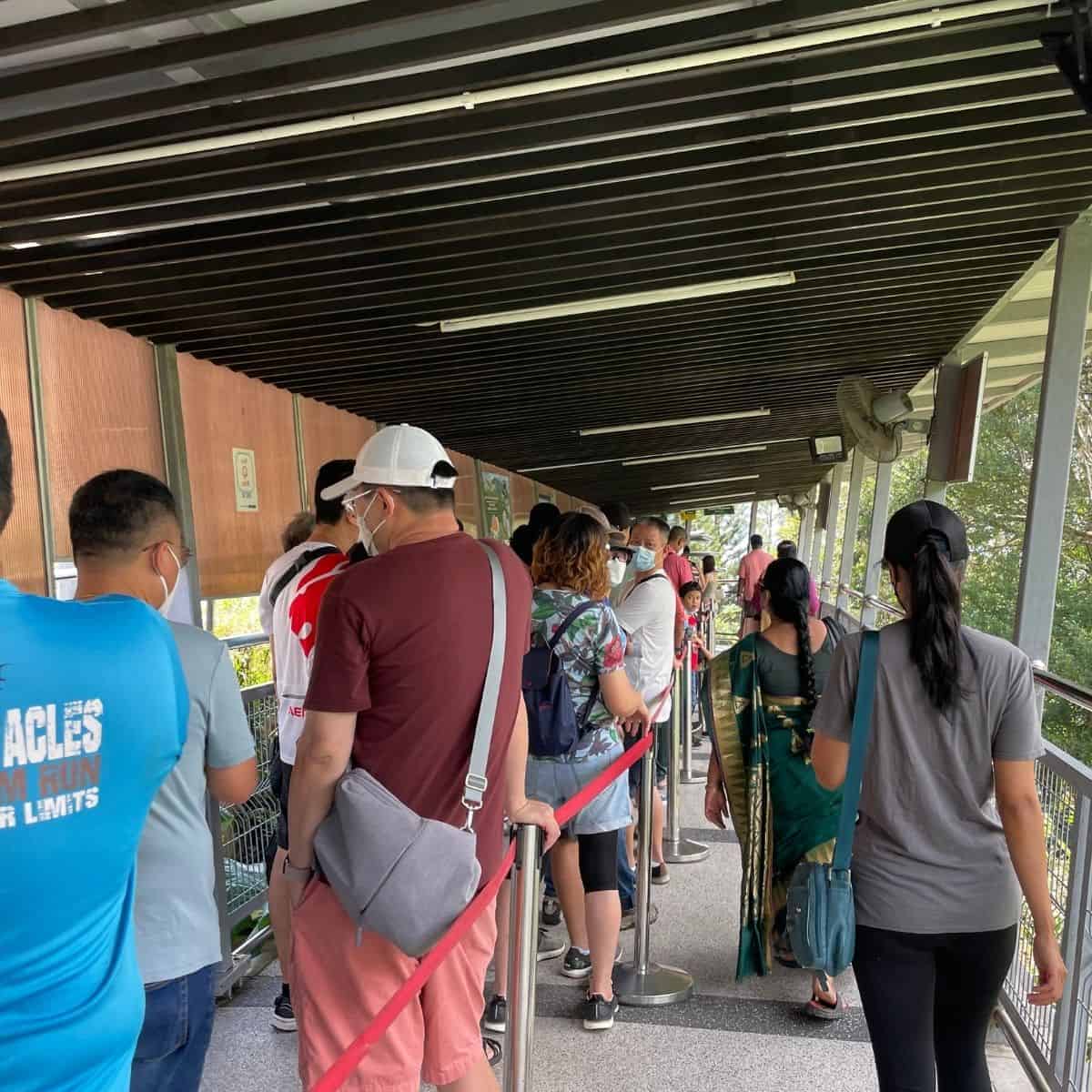 What to do in Penang Hill
There are a plethora of attractions and exciting kid-friendly activities in Penang Hill to keep adults and kids engaged and enthralled throughout their visit. So whether you prefer leisurely exploration or embarking on thrilling adventures, there's something for everyone to enjoy.
As you explore Penang Hill, you have the option to utilise both private and public buggies. These buggies offer a hassle-free way to navigate the hill from one point to another. Additionally, they ensure you don't miss out on any exciting attractions.
However, if you would like a more immersive experience and have enough time, we highly recommend walking around instead. Walking enables you to truly soak in the charm of the surroundings, breath in the fresh air, and take in the breathtaking scenery at your own pace.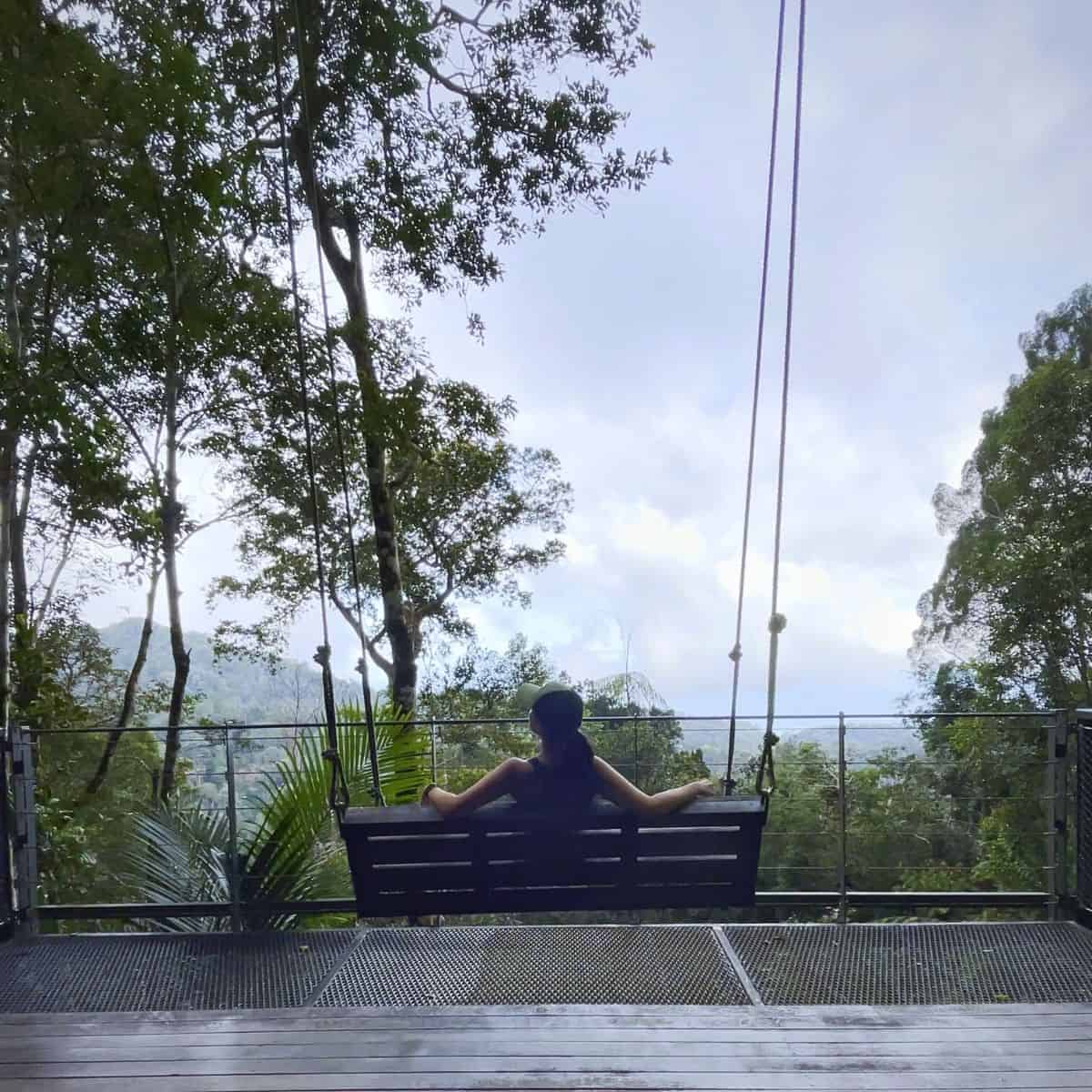 The Habitat
A must-visit attraction on the hill is The Habitat, a nature park that lets you learn about the local rainforest and wildlife. You can walk along a 1.6 km trail through different habitats and ecosystems. For example, you would witness lush fern gardens, fragrant gardens filled with aromatic plants, and vibrant ginger gardens. You can also see various plants and animals, such as monkeys, squirrels, birds, butterflies, and insects.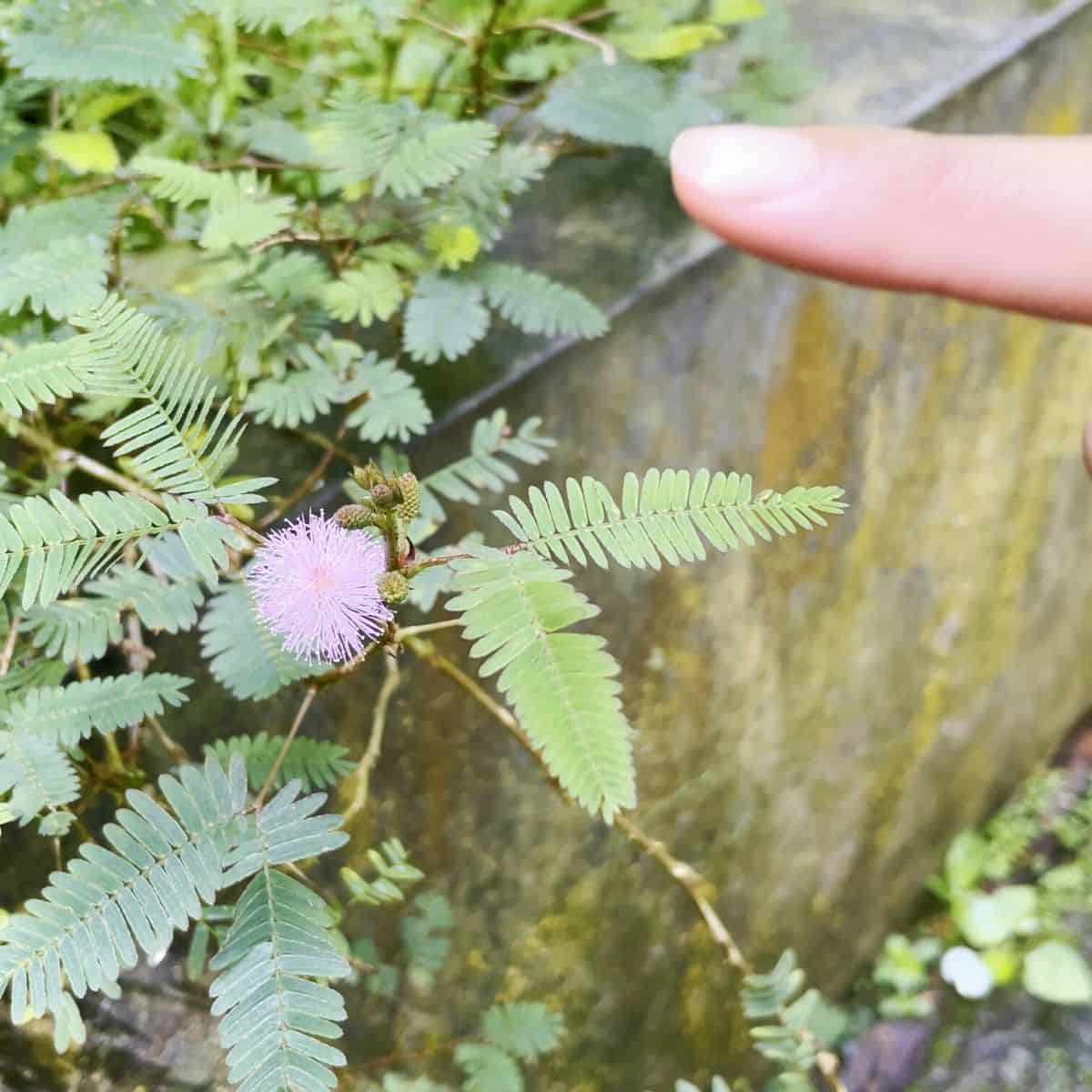 Moreover, The Habitat has different photo spots to capture stunning views. You can pose with giant swings, nests, hammocks, and other props that blend with nature. Afterwards, visit the cafe and gift shop for some refreshments and souvenirs.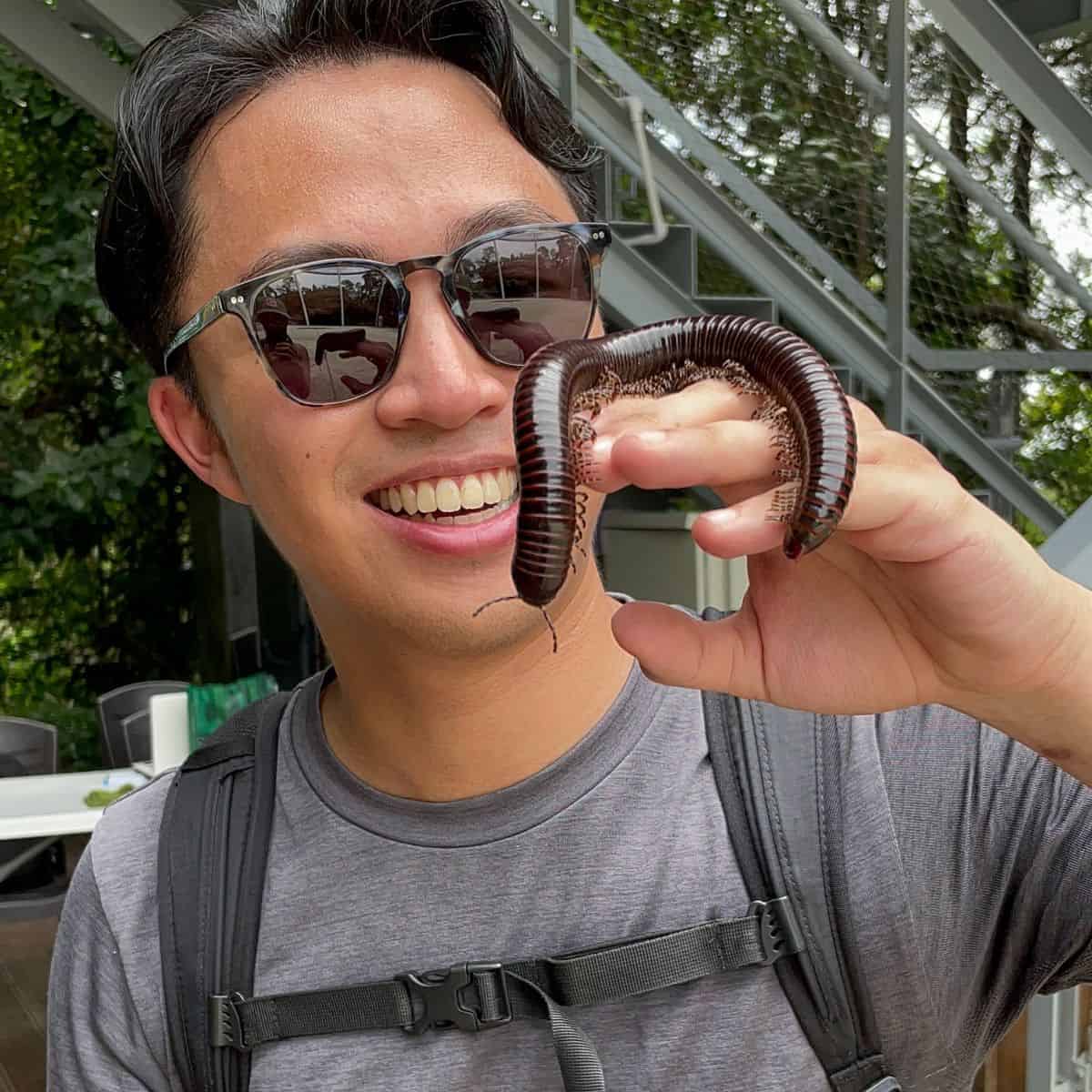 Curtis Tree Top Walk
Inside The Habitat, you'll find another highlight of the attraction. The Curtis Tree Top Walk is a 230-metre-long canopy walk that takes you to the highest point of Penang Hill at 833 metres above sea level. You can enjoy a 360-degree view of the Island, the Andaman Sea, and Langkawi Island on a clear day from here. In addition, you can also admire the lush rainforests stretching out in every direction.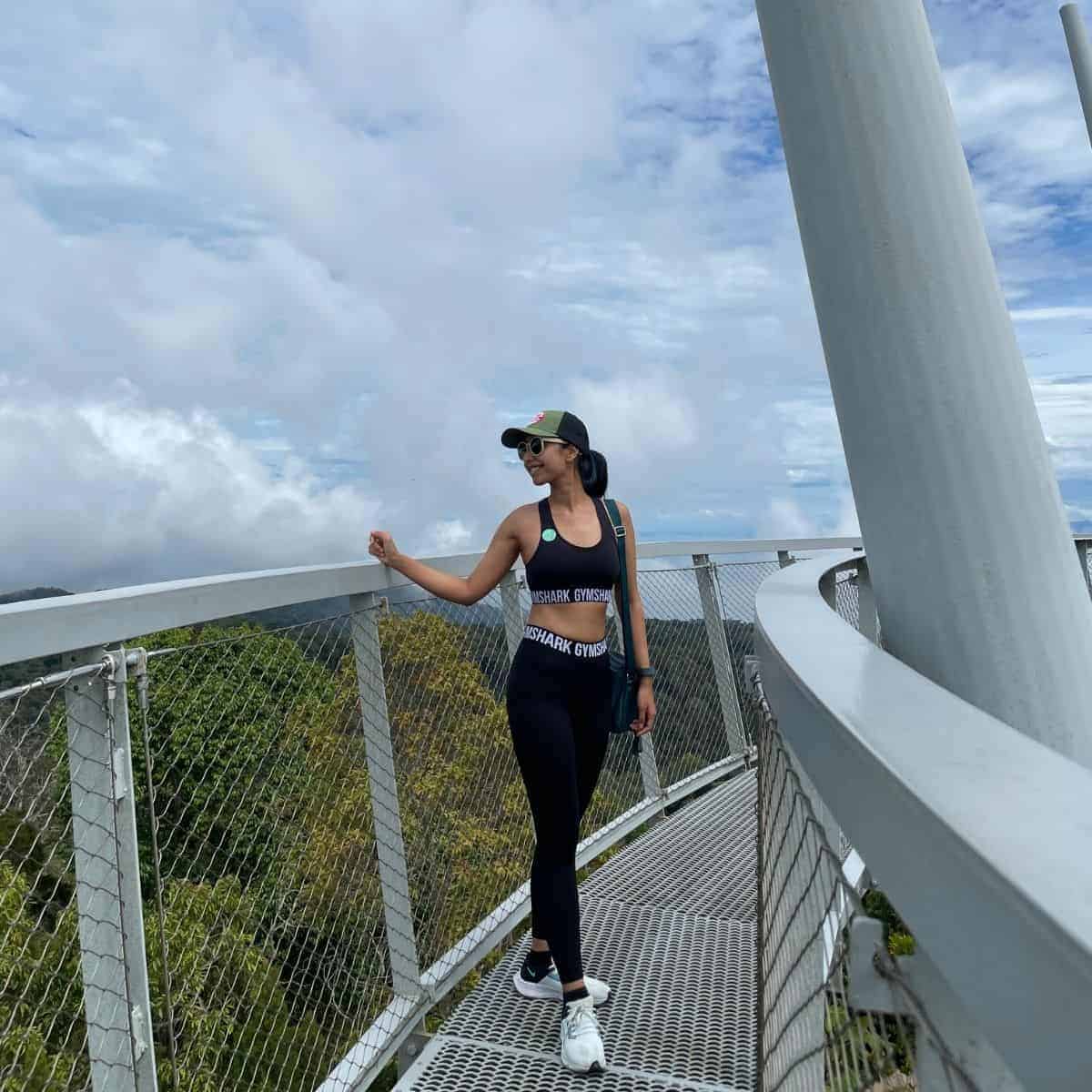 Penang Hill Hike
If you are a hiking enthusiast, climbing up this peak will be an exciting activity. The hill offers a range of hiking trails suitable for beginners, ensuring that even those with minimal hiking experience can enjoy the adventure. For example, one of the most accessible hikes to Penang Hill is from the Botanical Gardens. You can start from Moon Gate via Station 5 and follow the signs to Penang Hill. On average, the hike takes approximately 2 to 3 hours, depending on your pace and fitness level.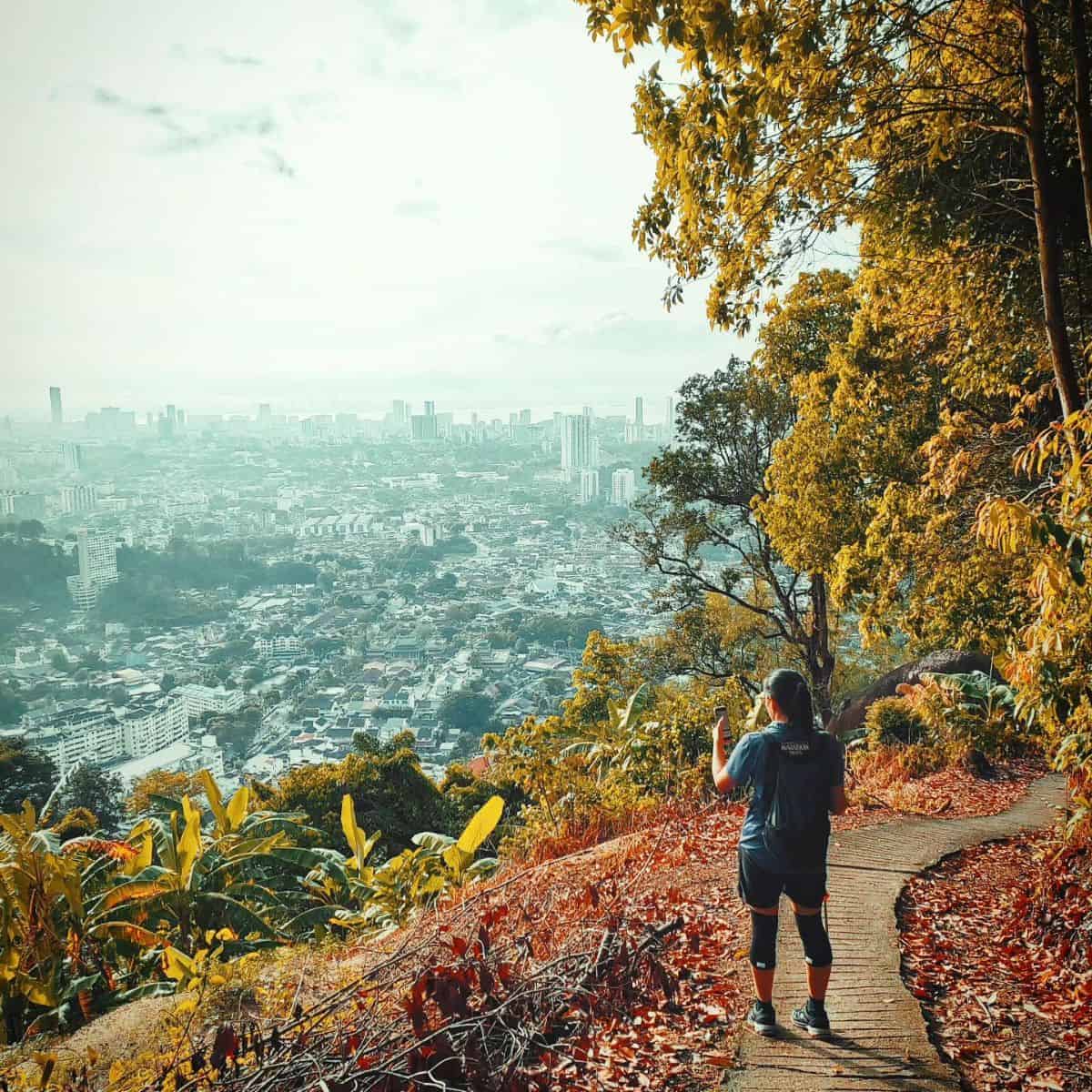 As you make your way up Bukit Bendera, you'll have the chance to see various attractions. Some notable highlights include the Sri Aruloli Thirumurugan Temple, the Monkey Cup Garden, and the Crag Hotel. While exploring, take a moment to appreciate the breathtaking natural scenery surrounding you. Also, you might catch a glimpse of some of the local wildlife, adding an element of excitement to your experience.
Penang Hill Tour
When exploring Penang Hill, you have the flexibility to embark on a self-guided tour or join a guided walk led by experts. If you want to learn more about Penang Hill's history and culture, you can join a guided walk or a private tour.
The Habitat offers a guided walk and includes some of the hill's highlights. For example, you can visit The Habitat itself, Curtis Tree Top Walk, Sri Aruloli Thirumurugan Temple, Monkey Cup Garden, Bellevue Hotel, David Brown's Restaurant, and Love Lock Bridge. The guided walk lasts for about 3 hours and costs RM65 per person.
Furthermore, various operators offer private tours covering Penang Hill's heritage and history. You can also visit several bungalows that date back to the colonial era. These include Bel Retiro, which served as the Governor's residence.
Another notable bungalow is Richmond, known as the first bungalow on Penang Hill. Additionally, there is Edgecliff, the former residence of Sir Francis Light's son. A private tour lasts for about 4 hours and costs RM200 per person.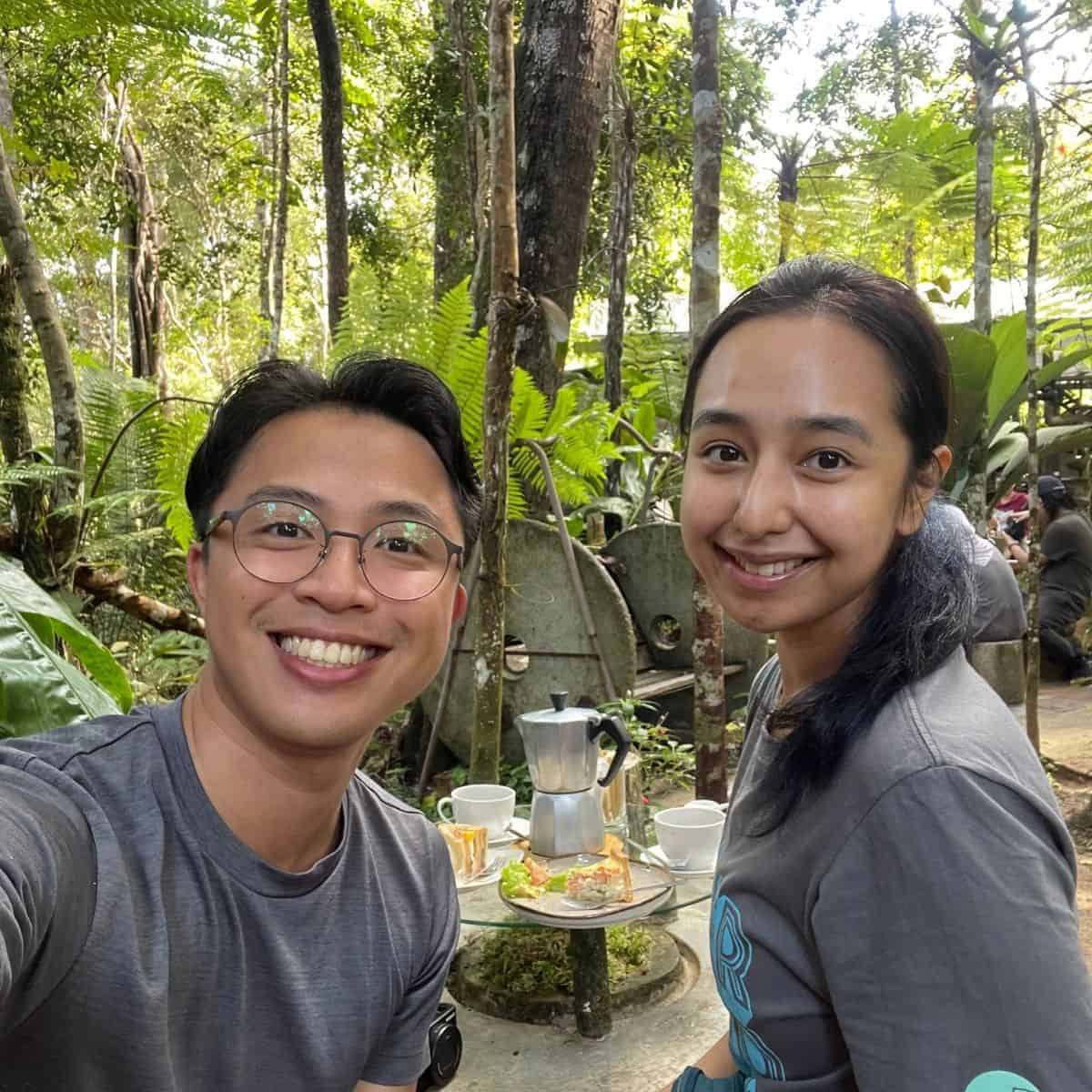 Gallery @ Edgecliff
Gallery @ Edgecliff is a new attraction on Bukit Bendera that features the heritage and history of the peak through photographs, artefacts, and interactive displays.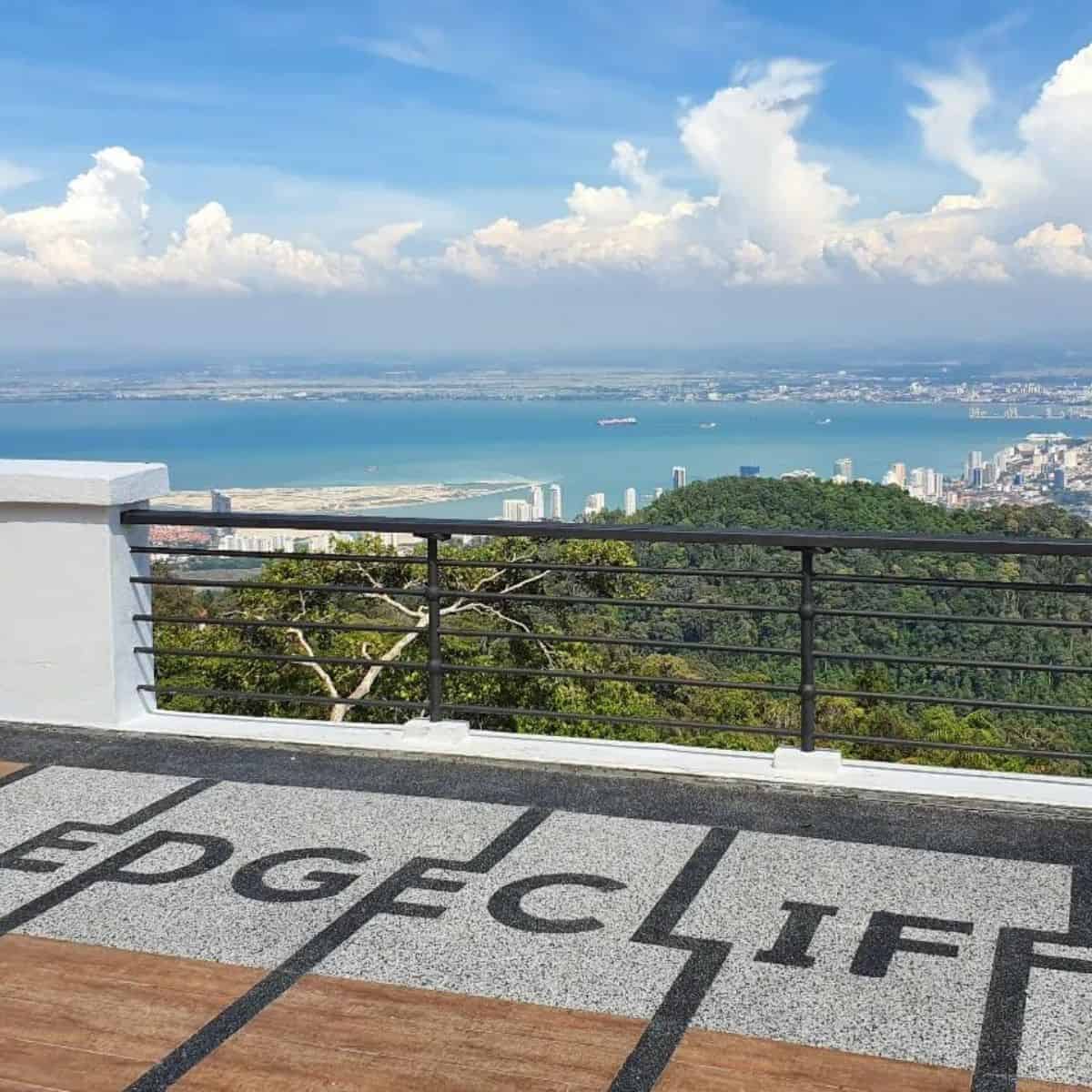 Here, you can learn about the funicular railway, the bungalows, the people, and the events that shaped Penang Hill over the years. You will also get to view some of the original furniture and fittings from Edgecliff, which was built in 1789 and was the former residence of Sir Francis Light's son.
Monkey Cup Garden
Located next to Kopi Hutan cafe, Monkey Cup Garden is a unique attraction and is home to over 100 species of monkey cups. Monkey cups are carnivorous plants that have pitcher-shaped leaves that trap insects.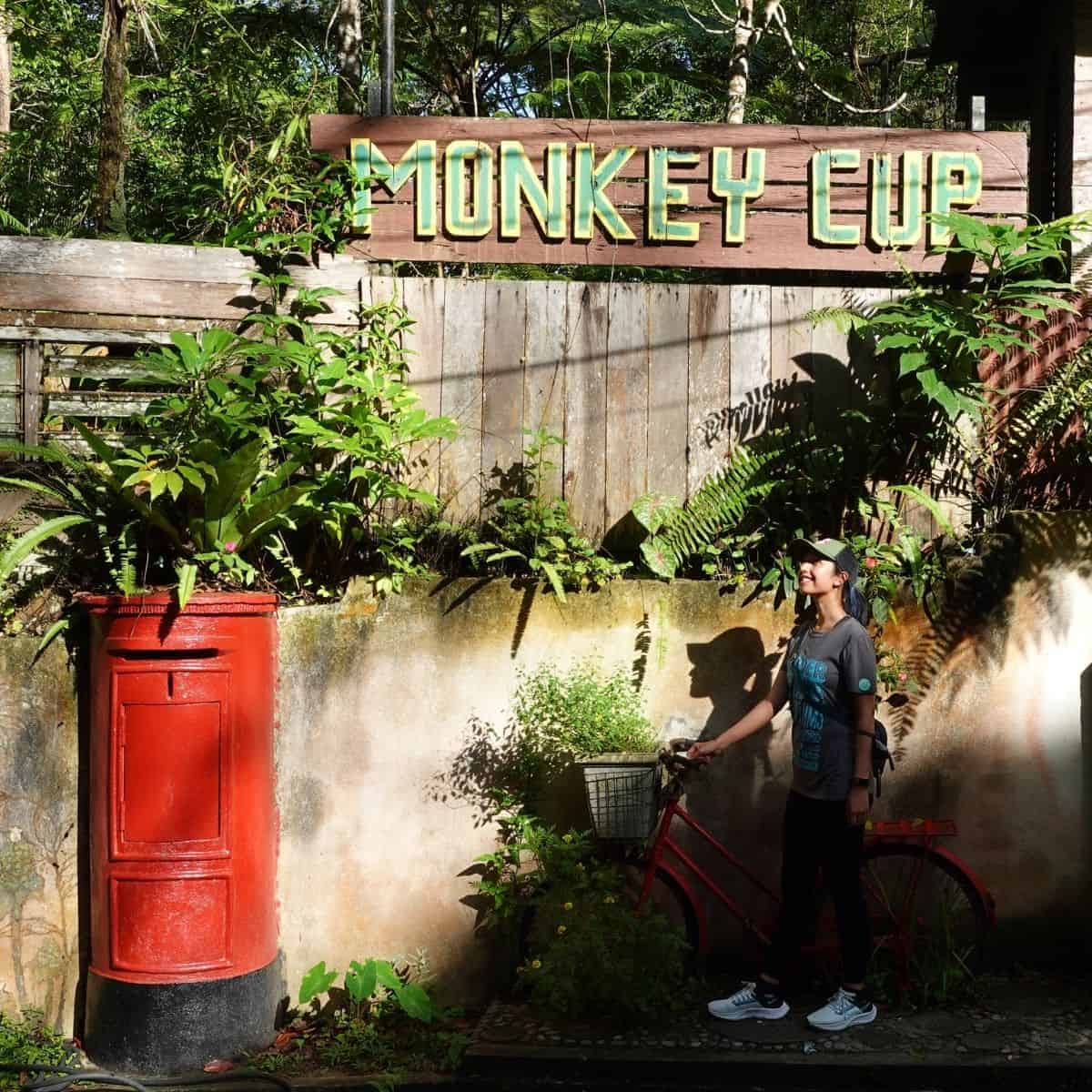 You can see varieties of monkey cups from Malaysia and other countries, such as Borneo, Sumatra, Thailand, the Philippines, Madagascar, and Australia. In addition, you can learn about their ecology, evolution, as well as their medicinal and cultural uses.
More Attractions
There are other less unique attractions on Penang Hill that you can visit if you have time and interest. One of them is the Teddyville Museum, where you can find teddy bears dressed in various costumes and scenes. Another interesting spot is the Earthquake and Typhoon Pavilion, which provides a simulated experience of natural disasters.
Furthermore, Henna & Spa offers henna tattoos and massages for those looking to relax. Additionally, you can visit Little Village Penang Hill, which boasts a love-lock bridge, a wishing pond, a mini waterfall, and a mini farm.
What to see in Penang Hill
This iconic peak is a place to have fun, adventure and relaxation. There are tons of things to see here that will delight your senses and enrich your knowledge. So keep your eyes peeled for these attractions and activities when you come here.
Sunrise & morning views
Experience the magic of Penang Hill at its finest by starting your day with a mesmerising sunrise. The tranquil ambience and the gentle morning breeze create an enchanting atmosphere that will leave you in awe.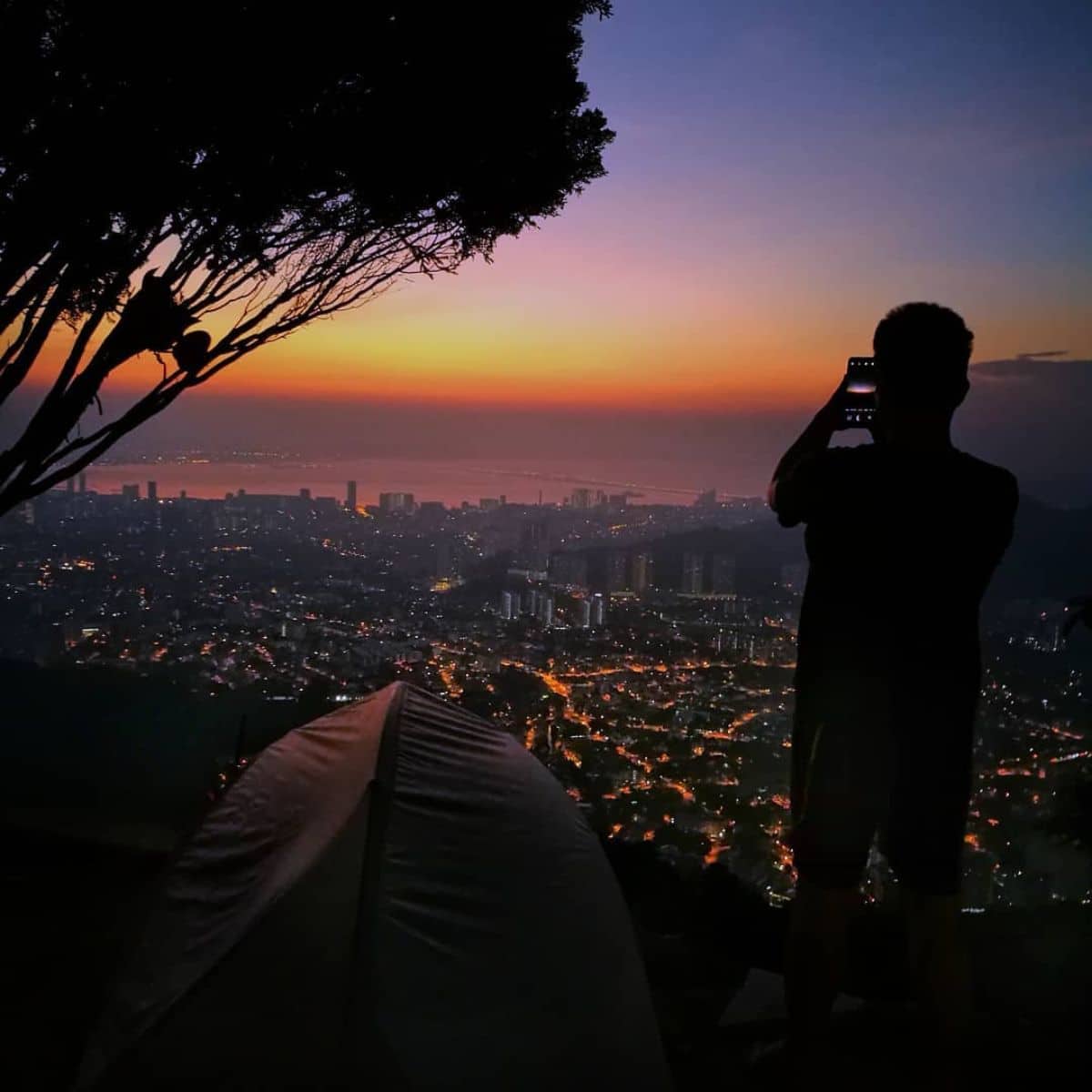 So, make sure to seize this golden opportunity. You can take the first train up at 6:30 am and witness the sky changing colours as the sun rises. You can see the city and the sea below, sparkling in the morning sunlight. Moreover, the vibrant hues of green that envelop the surroundings offer a refreshing and picturesque sight.
See wildlife
This remarkable peak also serves as a sanctuary for a diverse array of fascinating wildlife, some of which are endemic to the region. On your walk, you can spot different types of birds, insects, reptiles, and mammals.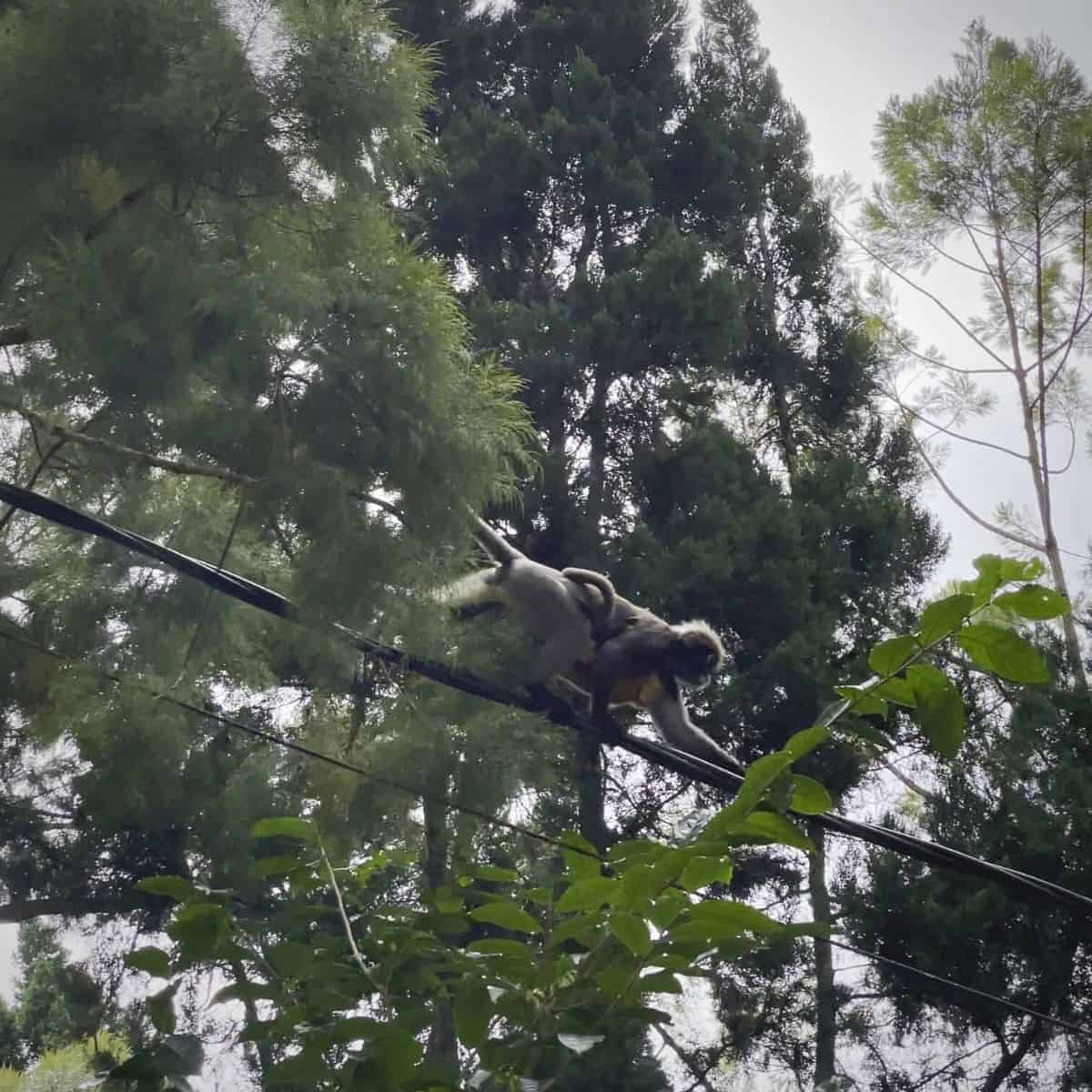 Look out for the graceful Dusky Leaf Monkeys swinging through the treetops and the elusive Black Giant Squirrels scampering about. Other unique animals you can spot are long-tailed macaques and flying lemurs. For a nature park showcasing Penang Hill's biodiversity, visit The Habitat.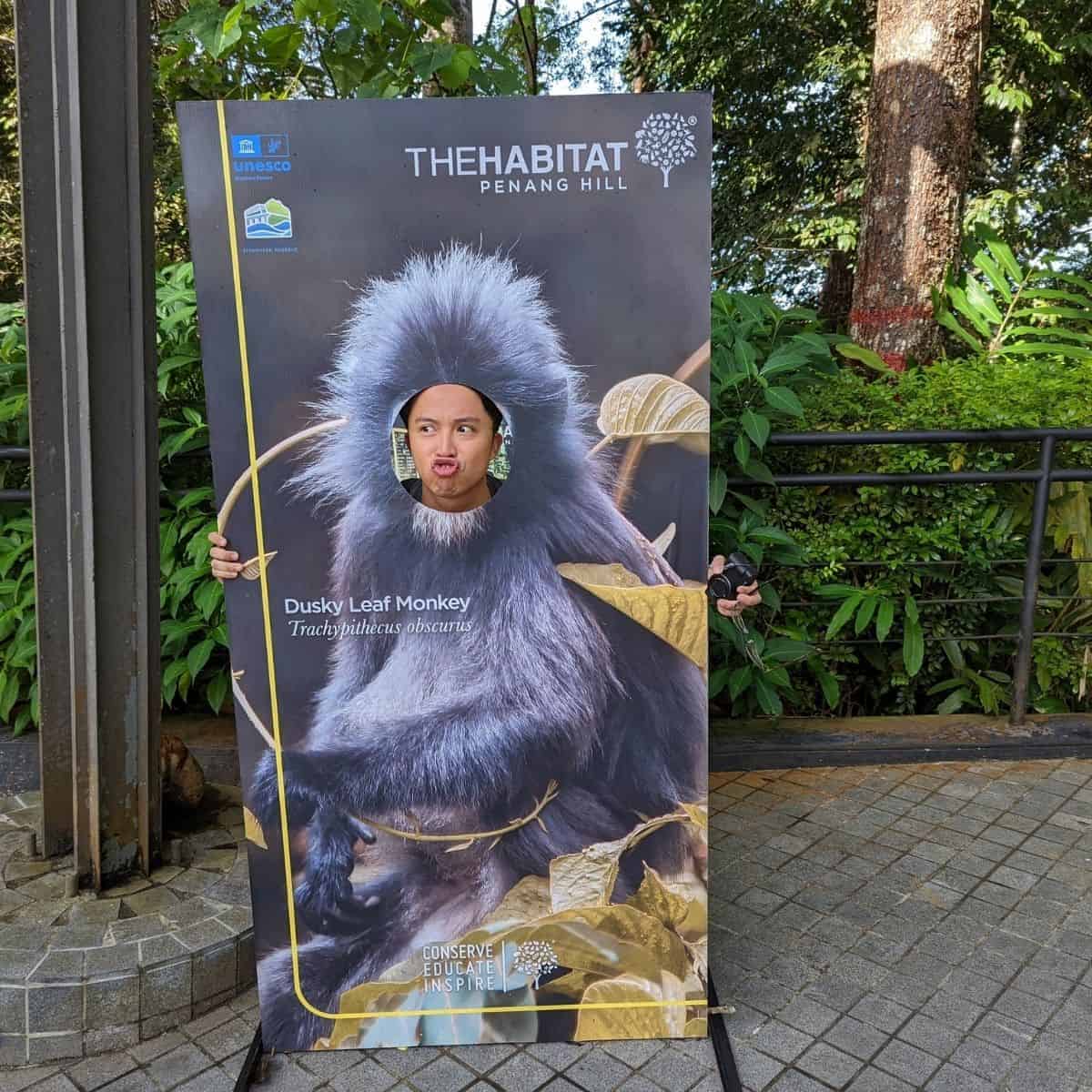 Mosque and Temples
Penang Hill has a rich cultural heritage, as evidenced by the presence of several religious buildings on the peak. You can visit the Masjid Bukit Bendera, a mosque that was built in 1890 and has distinctive Moorish architecture.
Why not also indulge in a spiritual retreat at Sri Aruloli Thirumurugan Temple? Experience the grandeur of the largest Hindu temple outside India with its vibrant and captivating facade.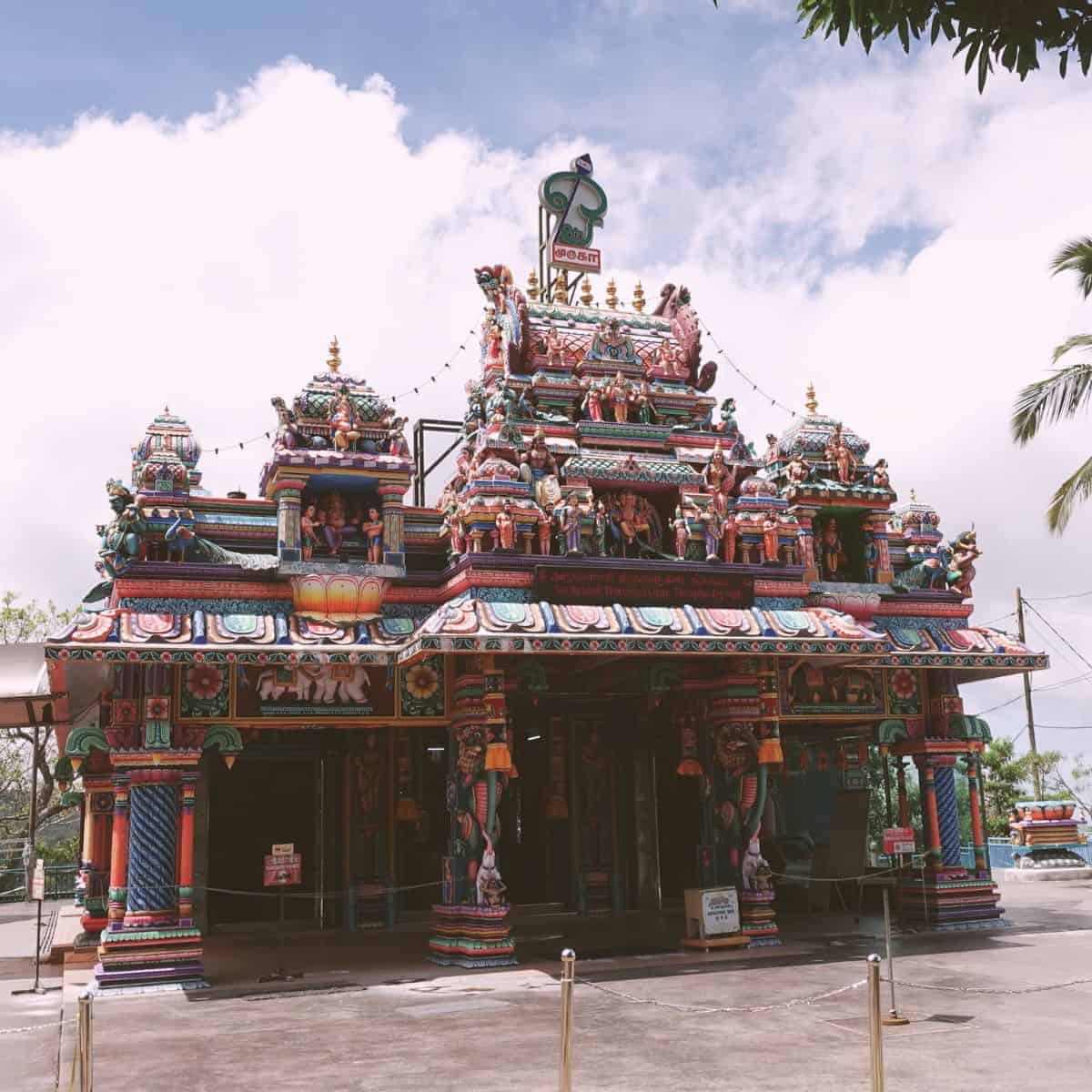 Another temple you can visit is the Sri Maha Mariamman Temple, one of the island's oldest Hindu temples. The temple is renowned for its striking Dravidian-style architecture. Furthermore, it's characterised by a towering gopuram (gateway tower) adorned with intricate sculptures of deities and mythological figures.
Night view
If you want to experience Penang Hill in a different light, consider extending your visit to the destination until nightfall to witness stunning night views. When daylight fades, the glittering lights of Georgetown and the majestic Penang Bridge light up the darkness. They contrast with the starry sky above, creating a stunning view.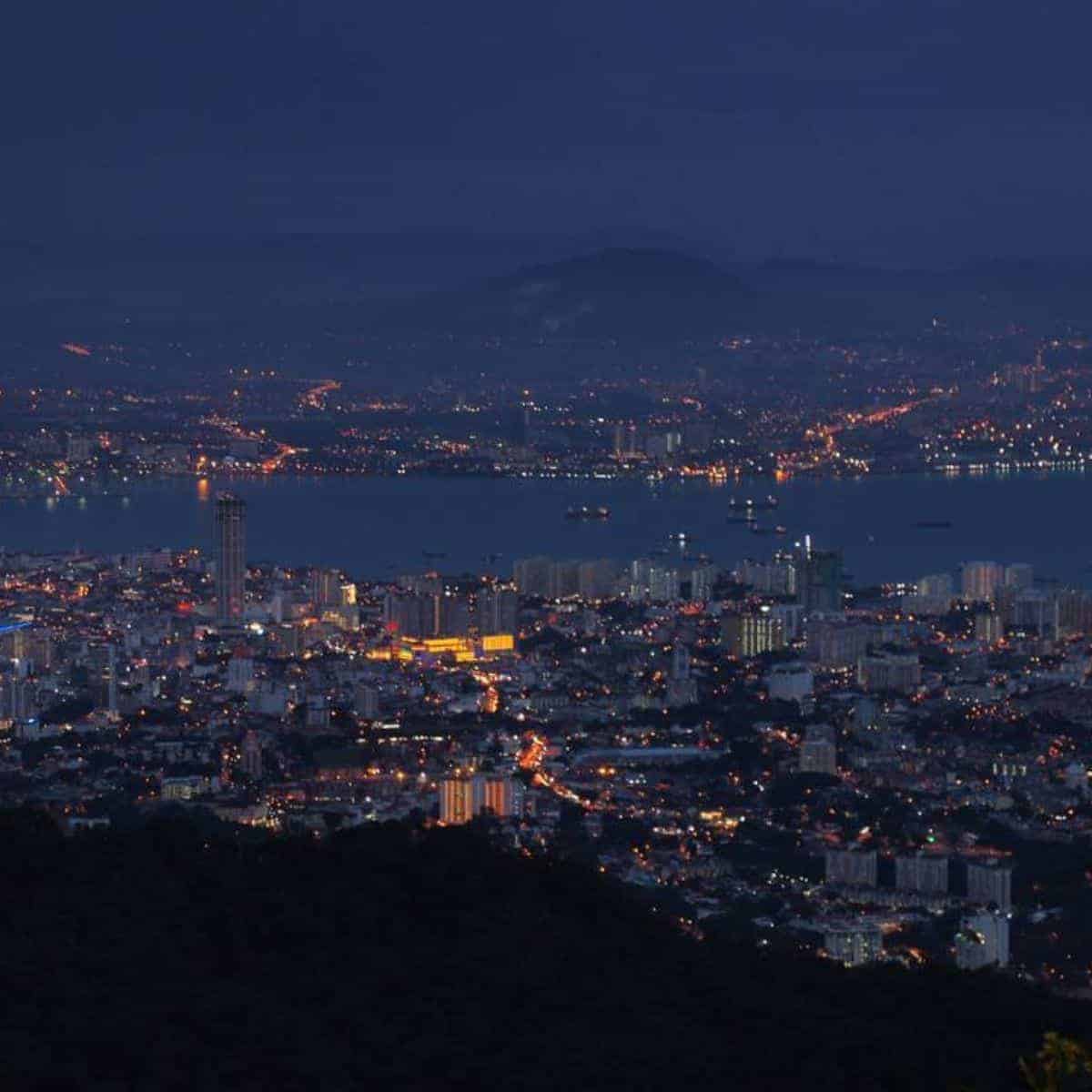 So, if you have someone special with you, treat them to a romantic dinner at one of the hill's renowned restaurants, such as David Brown's Restaurant or Sky Terrace. These delightful dining venues offer delectable culinary delights and an elevated vantage point to admire the panoramic views below. Whether it's a romantic outing or a memorable gathering with loved ones, the night view and dining experiences on Penang Hill will leave a lasting impression.
Other things to see
As you explore further, you will encounter various historical landmarks that have witnessed Penang Hill's storied past. Whether you have a penchant for heritage and art or simply appreciate the allure of exploration, these destinations will captivate and leave you with a memorable experience.
For example, the Convalescent Bungalow is a testament to its significance during World War II, having served as a sanatorium for British soldiers needing recovery. Delve into the poignant history of this wartime sanctuary and gain a deeper understanding of its role in the past.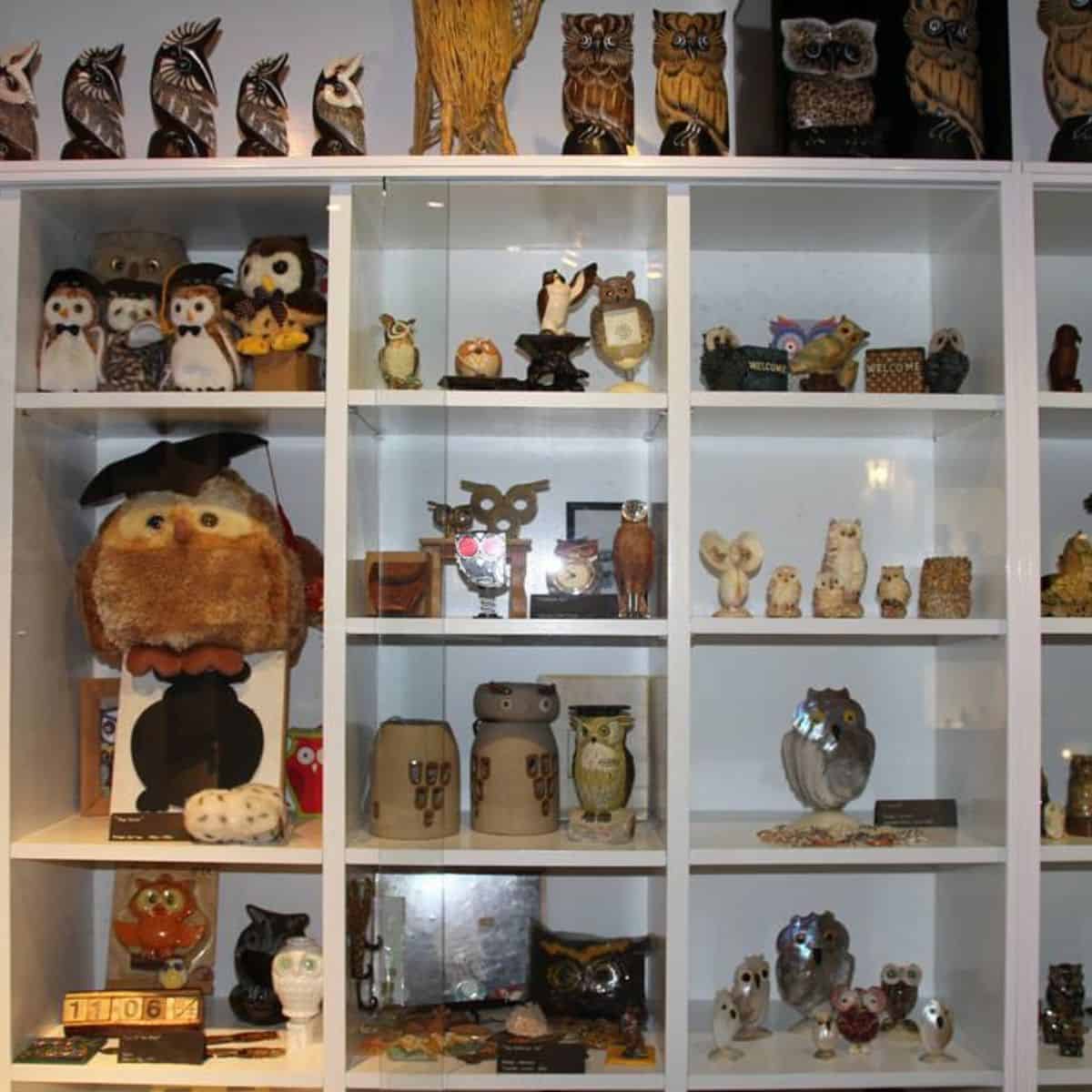 Moreover, don't miss the chance to explore Bel Retiro. It is a colonial mansion exuding grandeur and historical significance. In the past, it served as the official residence of the Governor of Penang.
Penang Hill also boasts a vibrant array of museums and galleries catering to diverse interests. For example, you can drench yourself in the world of art and creativity at The Art Gallery. You can discover a whimsical collection of owl-themed exhibits at The Owl Museum.
What to Eat in Penang Hill
Penang Hill is not only a sight to behold but also a culinary haven that will satisfy your taste buds. You'll be spoilt for choice with many restaurants and cafes offering diverse cuisines and delectable food. So embark on a gastronomic journey and uncover the delightful dining options the destination offers. Here are some of our restaurants and cafe recommendations where you can indulge in a phenomenal culinary experience amidst the natural surroundings.
Kopi Hutan
For a serene and refreshing morning coffee experience, Kopi Hutan is an idyllic choice. Nestled amidst nature, this charming café provides a tranquil ambience and a spectacular view of the peak.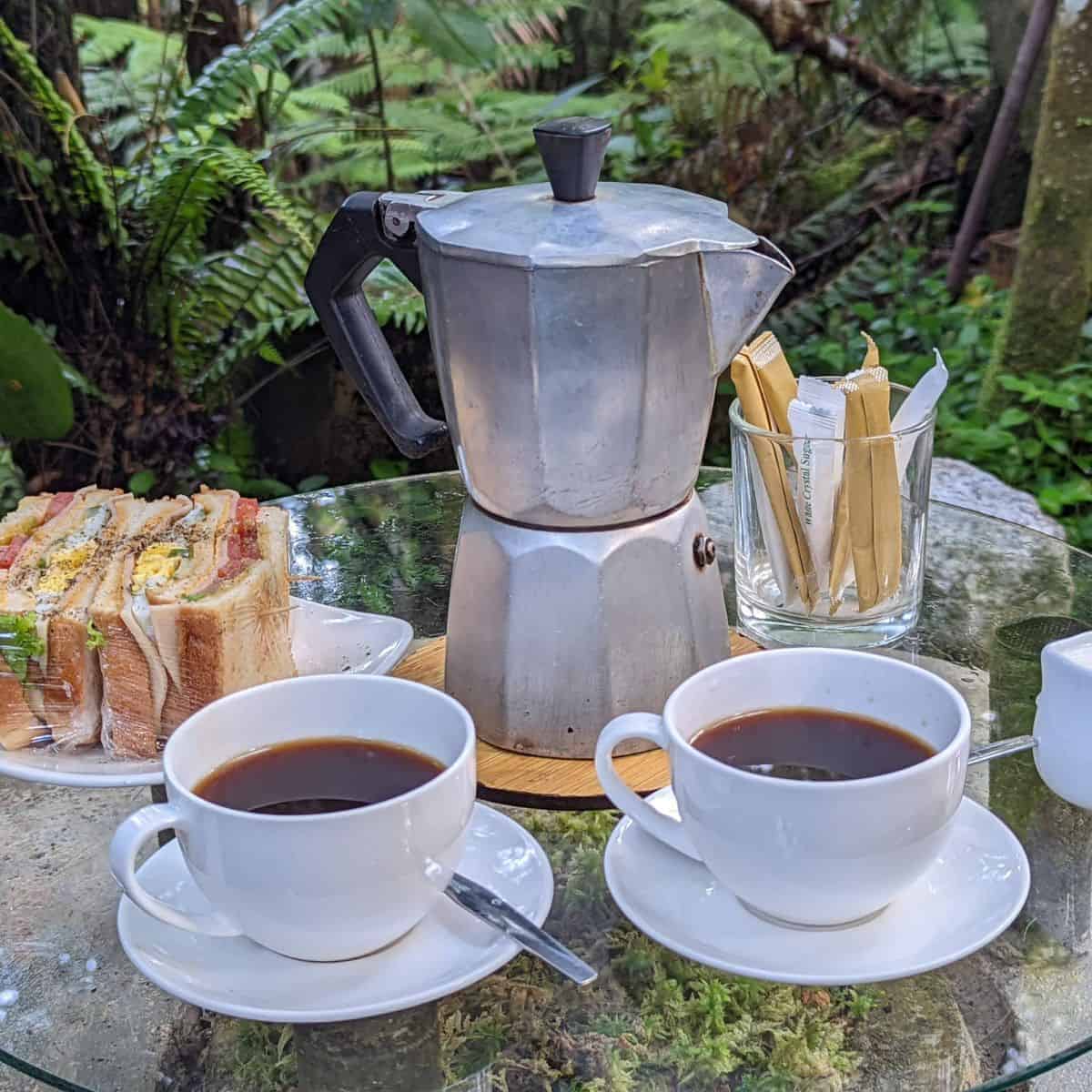 Immerse yourself in the soothing surroundings as you sip a cup of freshly brewed coffee complemented by delightful snacks, including cakes, pastries, and sandwiches. With its enchanting atmosphere and delectable offerings, it's no wonder that Kopi Hutan has earned a well-deserved spot on our list as one of the best cafes in Penang.
David Brown
David Brown is undoubtedly the most popular Penang Hill restaurant, especially for dinner. This restaurant specialises in Western cuisines like steaks, salads, soups, and desserts. You can dine in a colonial-style bungalow with a romantic ambience and panoramic city view.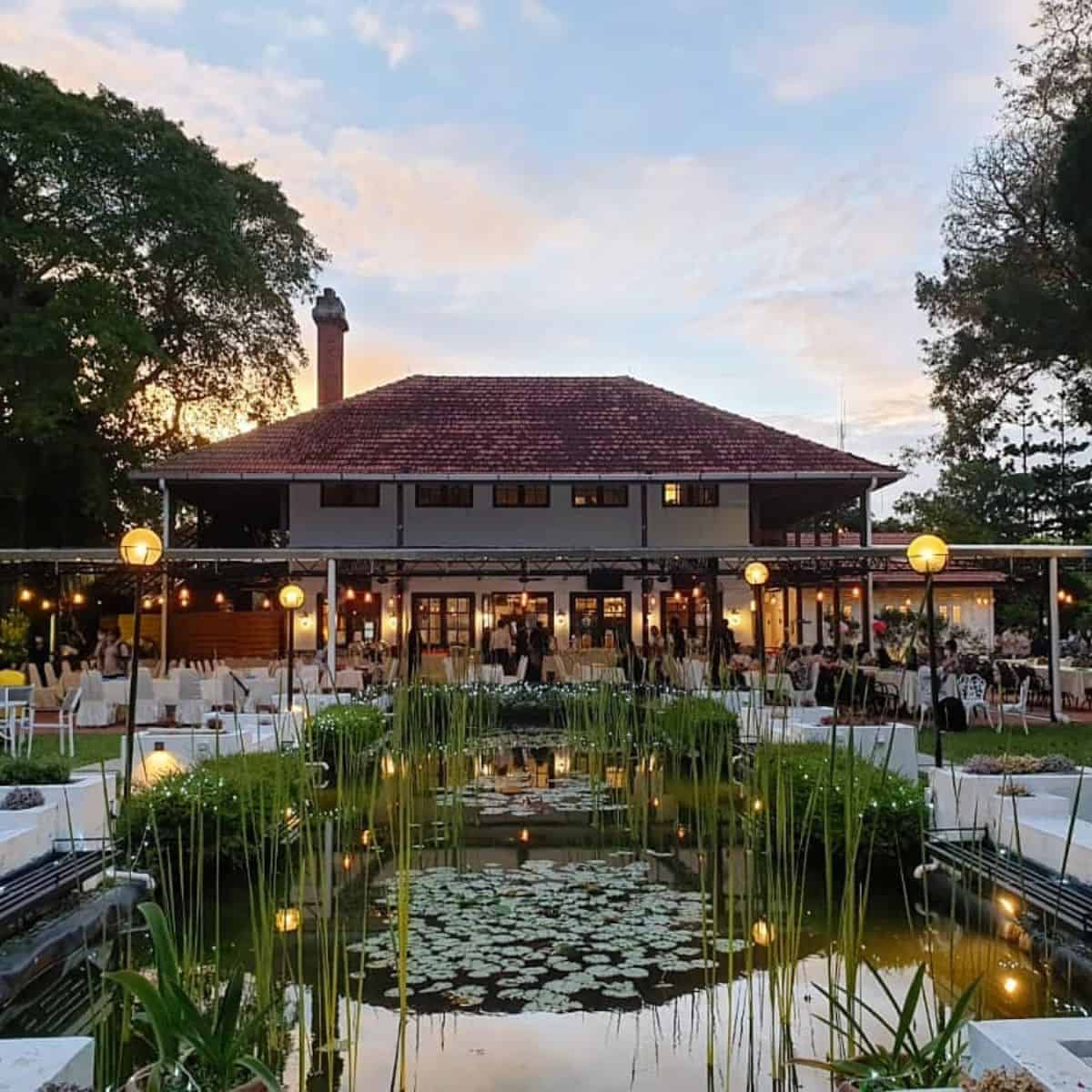 Among their signature dishes, the sizzling chicken chop steals the spotlight with its tender, juicy perfection.
Cliff Cafe
For a delightful taste of traditional Malaysian desserts, look no further than Cliff Cafe. This lovely eatery is a haven for cooling treats like ice kacang, cendol, and rojak. These desserts are refreshing and delicious, especially on a hot day. Additionally, Cliff Cafe serves an array of thirst-quenching smoothies, including tropical options like mango, soursop, or dragon fruit.
Conveniently located near the train station, this cafe boasts a casual and friendly atmosphere, inviting you to unwind and relish the flavours of Malaysia.
Kommune Eko-Deli
Kommune Eko-Deli is a place for health-conscious foodies who want to enjoy wholesome organic and vegetarian dishes in Penang Hill. This cafe serves salads, sandwiches, wraps, burgers, and pasta.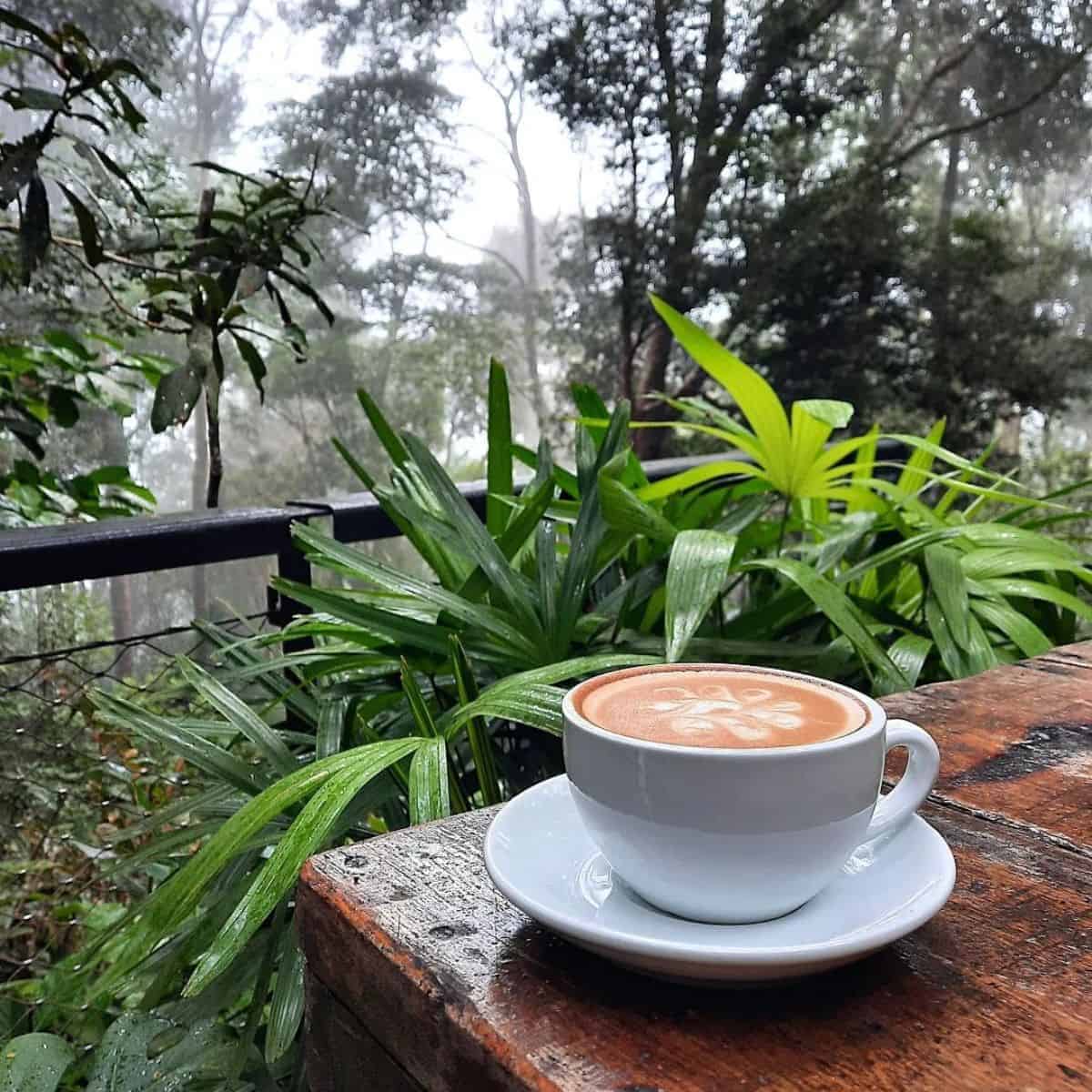 Additionally, their menu includes a selection of refreshing juices, teas, and coffees. You can also find some vegan and gluten-free options on the menu. Their mouth-watering mushroom burger is a must-try, brimming with flavour and guaranteed to satisfy all your cravings.
Kacang Putih for all
This is a must-visit stall where you can savour the delightful flavours of roasted or fried nuts and legumes. Known as kacang putih, these delectable treats are seasoned with a delightful blend of salt or spices. In Malaysia, kacang putih is a beloved snack that can be enjoyed on any occasion.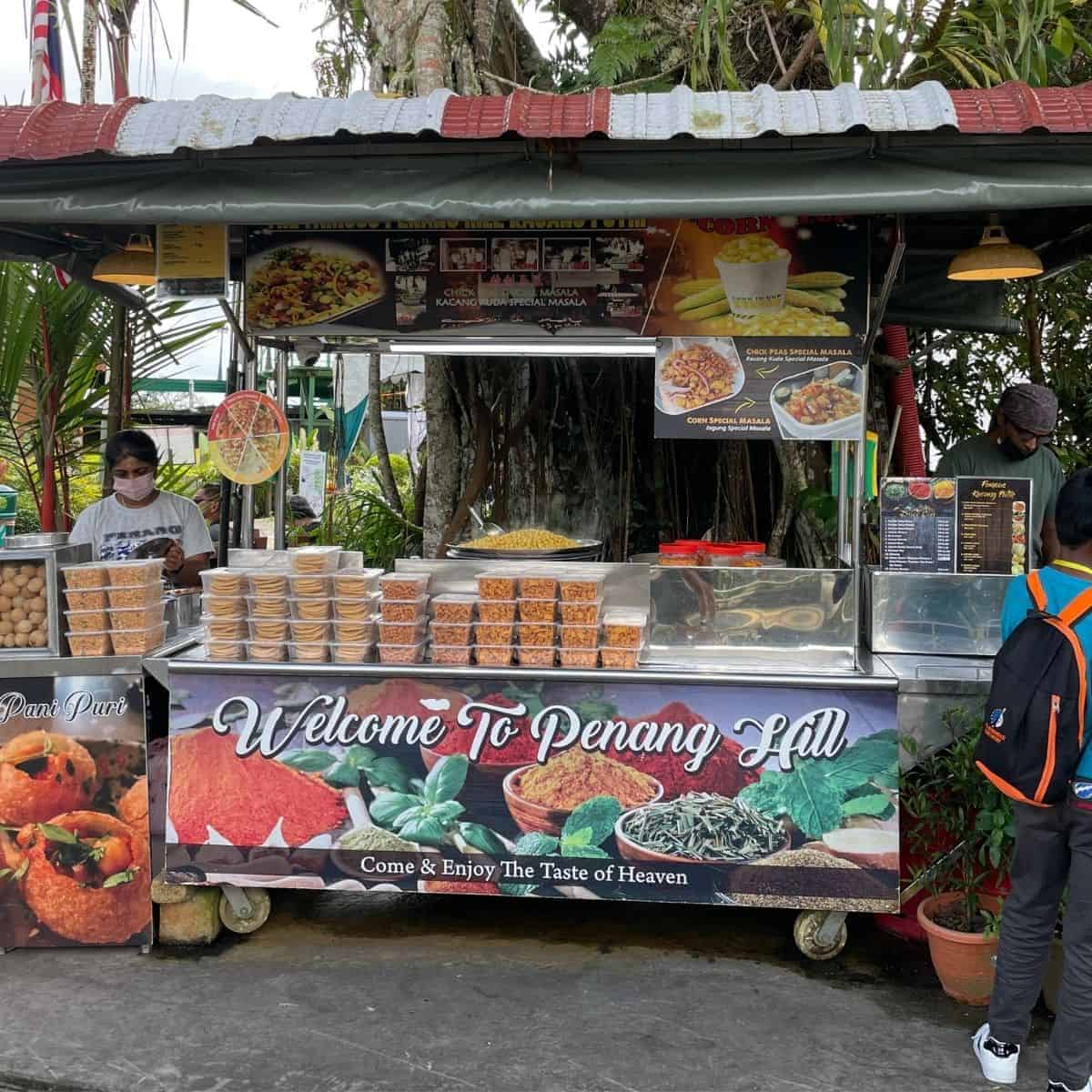 At this stall, you'll find a wide array of options, including peanuts, cashews, chickpeas, corn, and green peas. Our must-try recommendation is the Star Murukku, made from dhal flour and tapioca starch. This particular murukku offers a milder spice level, making it enjoyable for everyone.
Where to Stay for Penang Hill
While Penang Hill is a wonderful destination to explore, we advise against staying overnight on the hill itself. With all the attractions and activities easily manageable in a single day, it's better to return to the city or head to the Penang beaches for a comfortable and convenient stay.
If you want a well-rounded experience in Penang, you have two great options for your accommodations. You can stay in Georgetown, which is renowned for its cultural offerings. Or you can stay near Batu Ferringhi, known for its delightful beachfront resorts in Penang.
Penang Hill Hotels
Staying on Penang Hill is possible but there are limited options. Although the following hotels are pricier and offer less convenience to the town, they do have their own charms.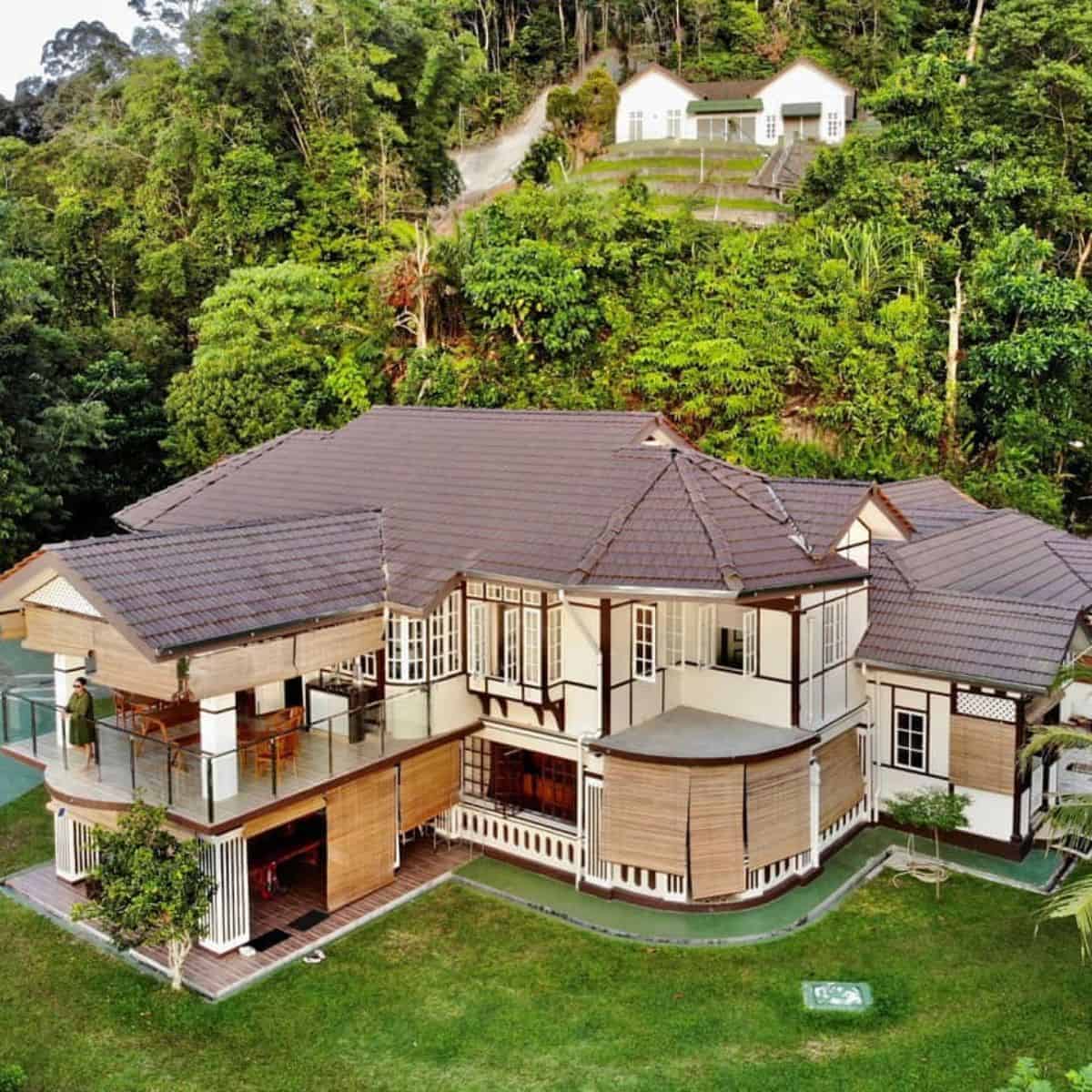 Bellevue Hotel: Experience the charm and elegance of this colonial-style hotel that offers cosy rooms and suites with a touch of history. You can enjoy the ease of an on-site restaurant, a delightful garden, and a scenic terrace overlooking the city. This place of stay also provides a free shuttle service to and from the train station.
The Hickory: This luxury Penang Hill bungalow can house up to 12 guests, perfect for a group retreat. The property boasts ample living space, a well-equipped kitchen, and a balcony offering picturesque hill views. Guests can enjoy additional amenities such as a jacuzzi, sauna, and barbecue area.
Hillside Retreat: This adorable guesthouse has only four rooms and a common area. It has a kitchenette, a lounge, and a balcony with a view of the forest. The guesthouse also provides complimentary breakfast and wifi, adding to the overall comfort of the stay.
Nearby Hotels
Here are some accommodations that are within walking distance or a short drive from Penang Hill. These hotels offer easy access, allowing guests to enjoy a convenient stay while exploring the area.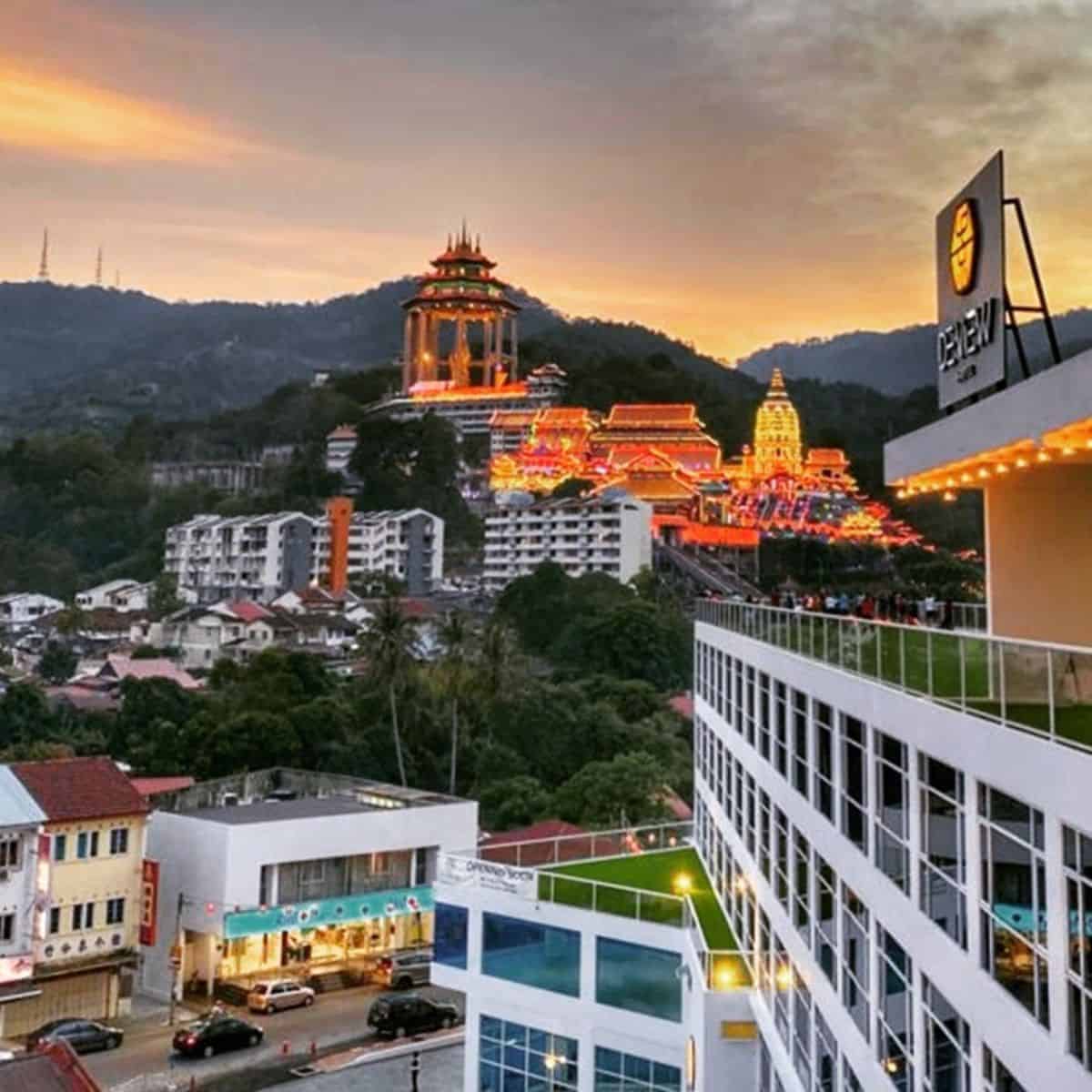 DeView Hotel: This modern hotel offers a variety of amenities and facilities, featuring contemporary and inviting rooms and suites. So, unwind at the rooftop pool, savour delectable meals at the on-site restaurant, or engage in a workout session at the fitness centre. Additionally, take advantage of the complimentary parking and wifi services for your convenience and enjoyment.
Good Luck Inn: Indulge in a pleasant and budget-friendly stay at this hotel, providing comfortable rooms equipped with air-conditioning, TV, and wifi. Additionally, you have the opportunity to socialise with fellow guests at the communal lounge. Moreover, kick-start your day with an inclusive breakfast and conveniently access the train station with the complimentary shuttle service.
Georgetown
Georgetown, the capital city, is one of the best areas to stay in Penang. Many hotels offer easy access to the historical and cultural attractions of the city alongside Penang Hill. Here are some of our favourites:
Reunion Residence: Enjoy a comfortable stay in this heritage hotel strategically located in the heart of the city. You can choose from various rooms, each with unique charm and character. Relax in the cosy cafe, the tranquil courtyard, or the scenic rooftop garden, where you can find peace away from the city noise. Furthermore, free parking and wifi services are also available.
Bayview Hotel: Experience this luxurious four-star hotel conveniently situated in the heart of Penang. You can savour the delicious cuisine at the hotel's restaurant and relax at the chic bar. Additionally, you can also easily explore the city, thanks to the free shuttle service that brings you to some famous attractions.
The Prestige Hotel: Discover this boutique hotel's elegance and charm, offering a range of stylish suites to suit your preferences. During your stay, you can take a revitalising swim in the pool or engage in a vigorous workout at the gym. Additionally, free parking and wifi are provided.
Before you go
Before embarking on your trip to Penang Hill, it's important to keep a few things in mind and make necessary preparations to ensure a smooth and enjoyable experience. Here are some important tips and recommendations:
Book Your Tickets
To optimise your visit to Penang Hill, book your tickets in advance. This will allow you to avoid long queues and ensure a hassle-free experience.
This applies particularly to the funicular ride, a popular transportation mode to reach the hill. You can purchase them at the ticket counters on-site or conveniently book them online. We also recommend booking a return ticket to save time and effort. However, purchasing a funicular ride ticket is unnecessary if you prefer hiking up the hill.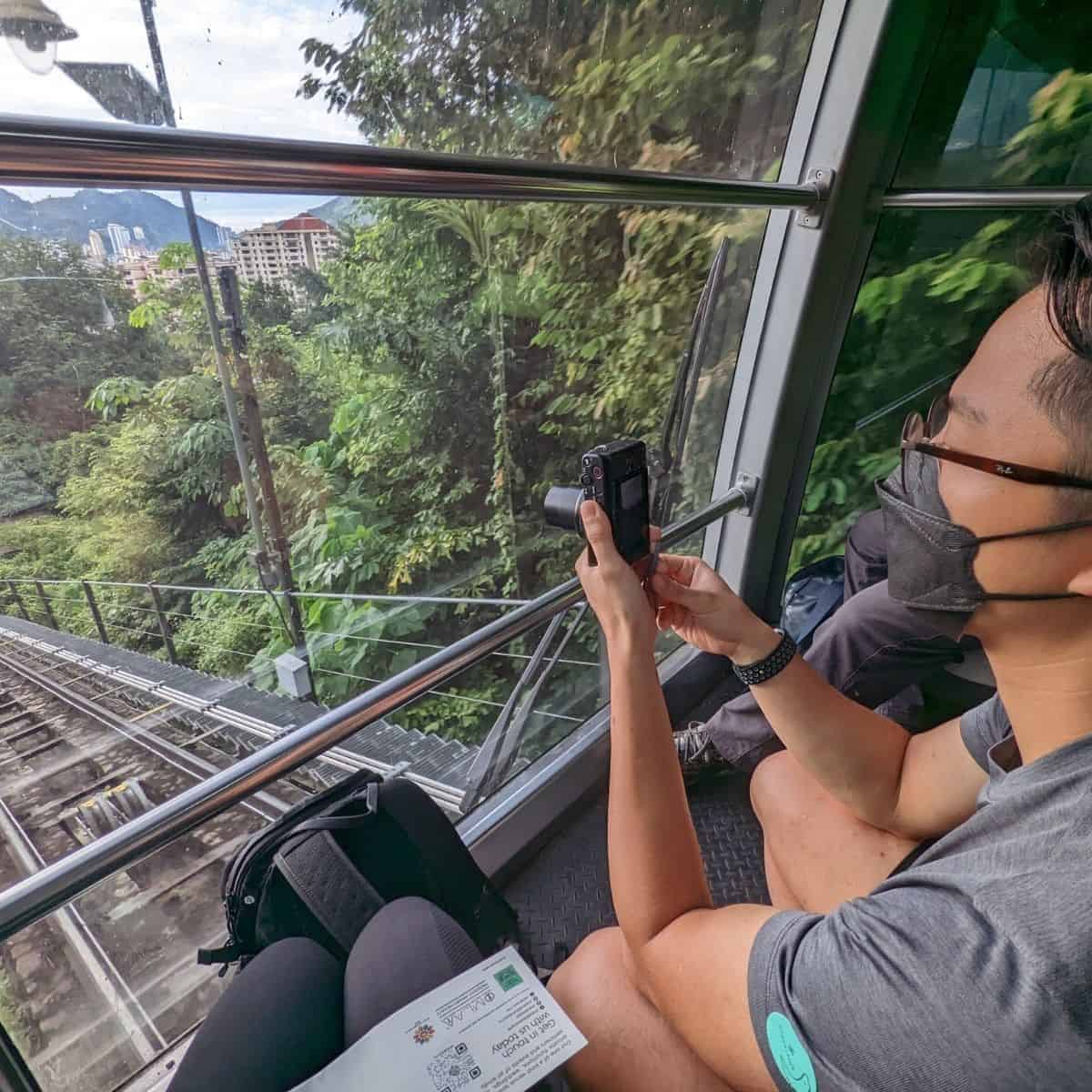 Moreover, there are other tickets you should consider purchasing, such as the entrance ticket to The Habitat. The Habitat is a popular attraction on Penang Hill, allowing you to explore the rainforest and learn about the local wildlife. You can secure your spot and maximise your time at this attraction by purchasing the tickets beforehand.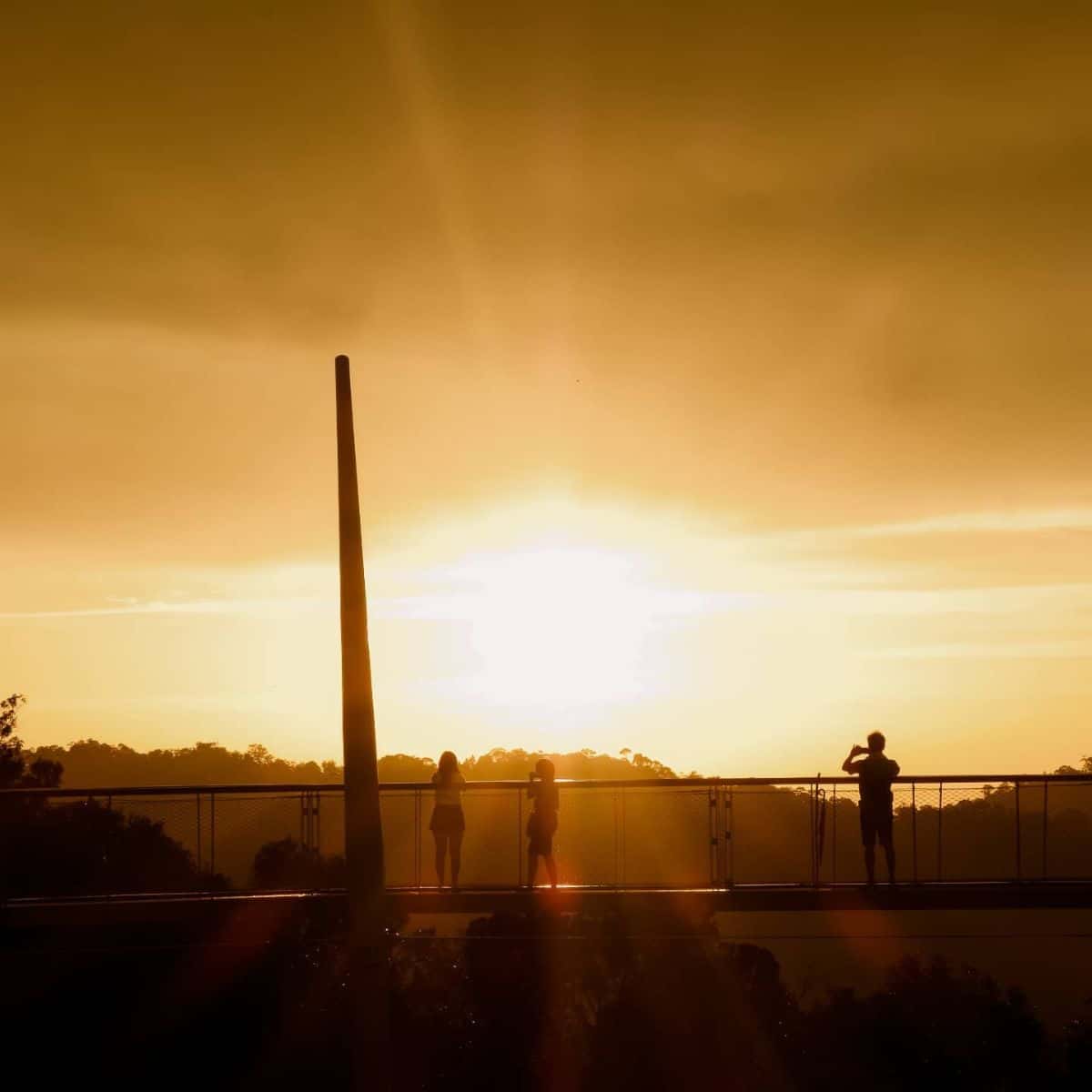 What to Bring
To fully embrace the tropical air and ensure a pleasant time on Penang Hill, it's crucial to pack a few essentials, especially considering the region's warm weather and high humidity. For a comfortable and enjoyable experience, it's highly recommended to bring along the following items:
Sunscreen: The tropical climate in Penang can be quite intense, so it's important to protect your skin from the sun's rays. Apply sunscreen generously before heading out, and carry a small bottle for reapplication.
Cap or Hat: To shield yourself from the direct sunlight and stay cool, bring a cap or hat to wear during your visit. This will help protect your face and head from UV rays.
Comfortable Shoes: As you explore Penang Hill, you will walk on various terrains, including trails and pathways. We recommend you forgo fashionable footwear and wear comfortable shoes or sneakers that provide good support and traction.
Camera: Penang Hill offers amazing views and picturesque landscapes. So, remember to bring your camera or smartphone to capture the moments.
Water: Staying hydrated is crucial, especially in the tropical climate of Penang. Ensure you carry a water bottle to stay hydrated throughout the day. There are also drinking water stations available on the hill for refills.
Pack of Tissues: It's advisable to carry a pack of tissues with you, as some public facilities, including toilets, may not provide tissue paper. Having your own pack of tissues will come in handy when needed.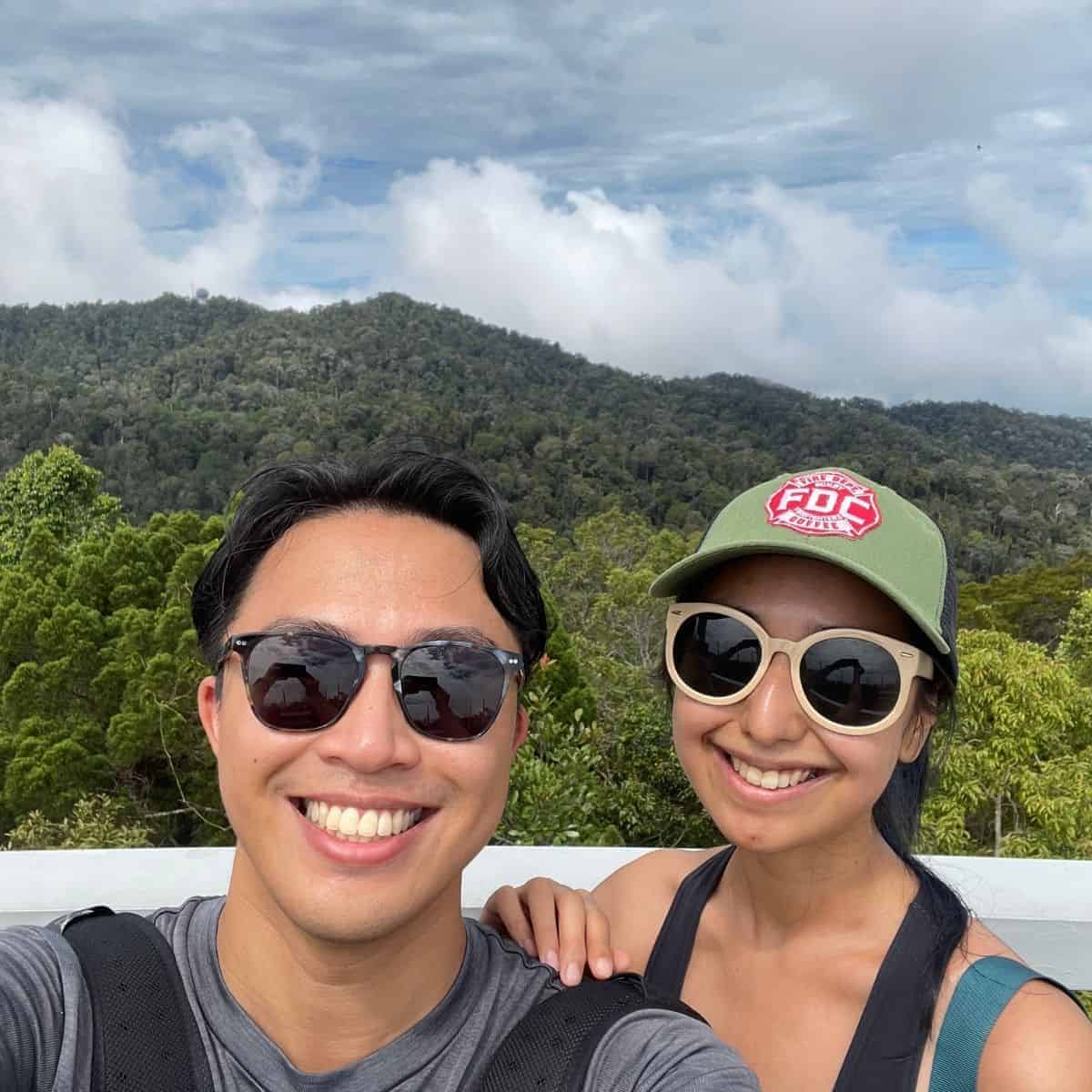 Did you find our guide useful in planning your trip to Penang Hill? Follow us on Instagram @tabitogether for more tips, tricks and travel guides. Until then, happy exploring.