For all ages, there are many things to do in Kuta, Bali. This Indonesian beach town offers diverse dining, nightlife, sightseeing and fun activities to keep everyone entertained. So whether you're backpacking, staying at a luxury resort or travelling with kids, there's something for everyone on this island paradise.
During our time in Bali, we spent a few weeks at this tourist hot spot and kept ourselves busy with the unique activities in Kuta.
Geographically, Kuta is a strip of land that includes Seminyak and Legian to Jimbaran. However, most tourists think of Kuta Beach when they talk about Kuta. This is because the main beach is also where most of the best activities in Kuta are centred.
In our guide on the best things to do in Kuta, we'll concentrate on the activities closest to Kuta Beach before branching out to nearby regions. So, let's get to our list.
Jump to:
Surfing in Kuta Beach
Surfing in Kuta Beach is a must while visiting Bali. It is a haven for surfers and features a 2km stretch of beach. The most popular surfer area is known as Halfway Kuta. The waves here also break longer and offer plenty of time to ride. So get ready to hit some waves here.
The waves at the beach here are ideal for beginners, and there are plenty of surf schools and rental shops along the shore.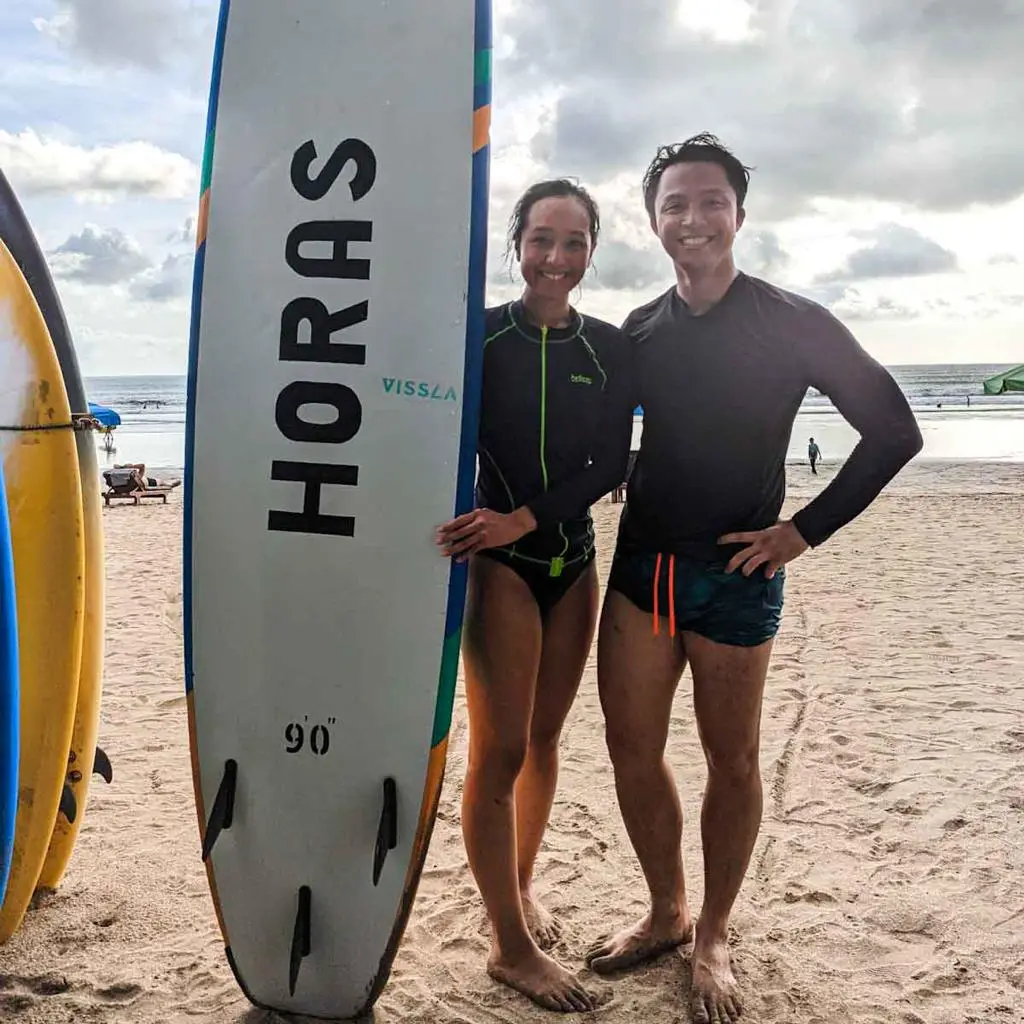 While you can also surf in Canggu, we prefer the breaks at Kuta. Local surfing instructors and beach boys we spoke to also claim that the waves at Kuta Beach are safer for beginners.
This is because the coast in Kuta doesn't have any coral reefs, unlike Canggu beaches which are rich in corals. Therefore, Kuta beach is safer for less experienced surfers compared to Canggu. Moreover, non-surf activities and food are cheaper here as well.
Surf at Kuta Beach
Kuta Bafung Regency, Bali
Vihara Dharmayana
Standing for over 200 years, Vihara Dharmayana is an old Chinese Buddhist Temple located in town.
While centuries-old, Vihara Dhamayana is a vibrant and active temple. If you're lucky while Kuta sightseeing, you might catch daily prayers or communal activities at the temple. The temple is also a hot tourist spot during the Chinese New Year.
One of the highlights of the temple includes the 4-faced Buddha statue. Surrounding the Buddha statue, you'll find a moat with fish swimming around.
Vihara Dharmayana
Jalan Blambangan No.12, Kuta, Badung, Bali
Release a Baby Sea Turtle
If you love animals, then releasing a baby seat turtle is one of the best things to do in Kuta. Bali's beaches are popular locales for Olive Ridley turtles to lay their eggs. Kuta is one of the most popular beaches, and several organisations help protect the babies as they hatch.

The Bali Sea Turtle Society (BSTS) is one of these organisations, and they started the conservation plan in 2001. They host free activities in Kuta that let you assist a baby turtle on its journey. It's one of the most extraordinary sights to see when hundreds of baby turtles are released simultaneously. So, we guarantee this will be the highlight of any Kuta sightseeing tour.
Turtle nesting and hatching occur between April and October. The release starts daily at 4:30 PM, but we suggest getting there early to get a ticket. Closer to the end of the season, turtle releasing isn't as often because the baby turtles haven't hatched.
We recommend you check their Instagram page to get live updates on availability for releasing turtles.
Bali Sea Turtle Society
Jalan Raya Kuta No 456, Kuta Bali
Visit the Sea Turtle Conservation Centre
You can still learn about sea turtle conservation if you can't make it to Bali during turtle release season. The Sea Turtle Conservation Centre is a great educational thing to do in Kuta for kids and curious adults.
Here you can learn more about sea turtles, their nesting activities, as well as the coastal communities of Bali. It is one of the top things to do in Kuta for families with kids, especially if you're a parent looking for wholesome learning opportunities.
Waterbom Bali
Waterbom Bali is a popular waterpark in Bali for families. As one of the most popular fun things to do in Kuta, Waterbom Bali features 3.8 hectares of fun and excitement. 
Thrillseekers can enjoy plummeting down Asia's steepest waterslide. In addition, extreme rides like Green Vipers and the Pipeline are adrenaline-fueled and are a must if you like to go fast.
For fewer thrills, the park also features a toddler-friendly section and plenty of areas to relax. The lazy river ride is one of our all-time favourite fun things to do in Kuta as you float the day away.
Waterbom Bali
JL. Kartika Plaza Tuban Kuta, Bali
Eat at a Warung
A warung is a simple and small restaurant that offers some of the best local food in Bali. These tiny kiosks or wooden shacks serve authentic dishes at affordable prices.
Each restaurant offers unique flavours and secret recipes you won't find anywhere else on the island. We encourage travellers to try new foods while Kuta sightseeing. Nasi goreng is a staple of Indonesian cuisine and a must-try while visiting Bali.
Our favourite warungs include Warung Makan Nikmat and Nasi Tempong Indra. You can find these warungs nearby the main beach area. But of course, you can eat at any warung while Kuta sightseeing around town.
Poppies Lane Bali
If you love shopping, then add Poppies Lane to your list of fun things to do in Kuta. The street gets its name from Poppies Bali Restaurant, a local warung established in the 1970s.
Around Poppies Lane, you will see quaint shops, bars, and restaurants. You will also find plenty of roadside shops selling Bali souvenirs.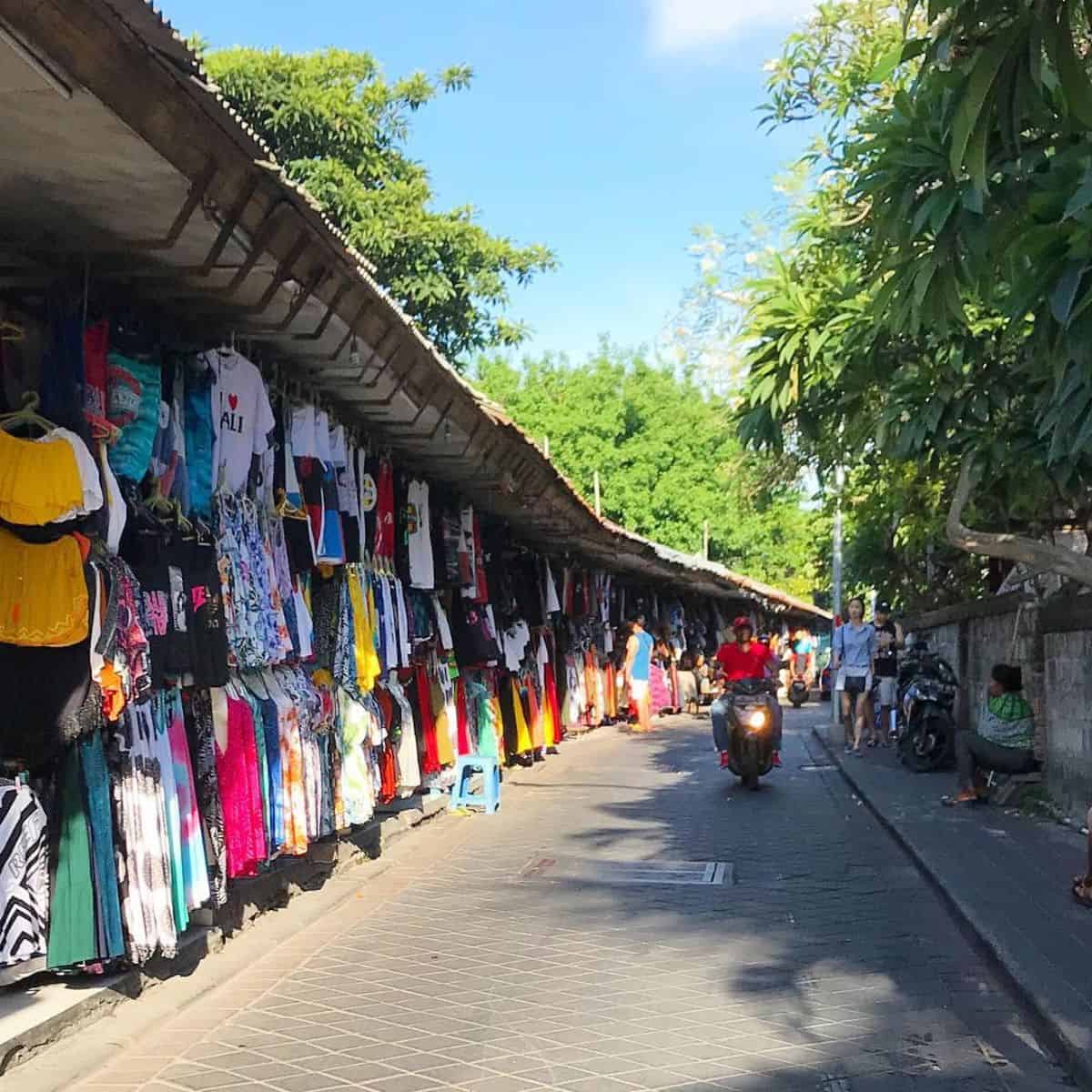 While we found the local vendors here to be more relaxed than in other areas of town, be prepared to haggle if you decide to do some shopping. However, even if you're not up for shopping, watching the local vendor culture is quite a sight in Kuta.
In addition, Poppies Lane is alive at night and is an excellent starting point for things to do at night in Kuta.
Visit a Night Market
You must visit a night market if you're looking for free things to do in Kuta at night.
Night markets are commonplace all over Bali, but one of the best is the Kuta Night Market. As you wander through the market, you'll find everything from clothing to local antiques for sale.
Food lovers will also be in heaven as they traverse the night market. The prices are low, and you can eat to your heart's content.
Other markets around town include the Open Night Market and Kuta Market. These markets get you away from the fast pace of downtown and let you enjoy Kuta sightseeing.
Kuta Night Market
Jl Blambangan, Kuta, Bali
Ground Zero Monument
Travellers looking for educational things to do in Kuta should visit the Ground Zero Monument. Indonesia commissioned the monument to pay tribute to the people who passed away in the terrorist attack of Kuta in 2002.
The monument remembers the 202 lives lost during the Bali Bombings explosion. Twenty-two flags surround the stone monument and represent the twenty-two nationalities of people who lost their lives in the attack.
Close to Kuta beach, the Ground Zero Monument is only minutes away. If you visit at night, the monument is lit up.
Ground Zero Monument
Jln Legian, Badung Regency, Bali
Mads Lange Tomb
If you're interested in local history, add Mads Lange Tomb to your Kuta sightseeing trip.
This monument on 5 acres of land is a tribute to Danish adventurer Mads Lange's work as a mediator between the Dutch and Balinese in the 19th century. It's the perfect spot to gain a deeper insight into the past while admiring its lush scenery and relaxing after a busy day in Kuta.
Mads Lange Tomb is one of the best things to do in Kuta for history lovers or anyone looking to escape the crowds.
Mads Lange Tomb
Jalan Tuan Lang Road, Kuta, Bali
Website
Patung Dewa Ruci
Patung Dewa Ruci or Dewa Ruci Bali, is a popular statue for Kuta sightseeing tourists. The sculpture features Bhima, a figure in Hindu mythology obtaining the water of life from the bottom of the ocean.
Although it is one of the oldest statues in Kuta, it has been well-built by local architect Wayan Winten to withstand time. Maintaining its total awe, you will find the sculpture on the JL Bypass roundabout at the intersection of 12 lanes.
You'll want to stop and take photos of this stunning, larger-than-life statue every time you pass it. Also, don't forget to stop by Patung Dewa Ruci at night. The illuminations make Patung Dewa Ruci one of the best things to do in Kuta at night for free.
Patung Dewa Ruci
Jl. Bypass Ngurah Rai No.120 AB, Kabupaten Badung, Bali
Play some beach sports
Playing football on Kuta beach is simple but so much fun. Or, if that's not your thing, you can also try out volleyball. You don't have to be a pro to participate in these fun family activities in Kuta. Everyone, including toddlers and seniors, can play with each other for a great day out on the beach.
On our trip to Bali, we often saw families play football with their kids on the beach or build sandcastles with younger ones. It's a great alternative as Kuta Beach is for surfing and you can't swim here.
Bars and restaurants are a few steps away from the beach, so relaxing with a drink or a nice meal is super easy.
Fly a Kite
Add kite flying to your list if you're looking for fun activities in Kuta for the whole family.
Kite flying is fun for kids and adults and is one of the best things to do in Kuta. In town, you'll find plenty of shops selling kites and locals that can help you fly them.
For the ultimate kite experience, you'll want to check out the Bali Kite Festival in July. This festival features kite teams competing against each other. First, however, you'll need to travel to Sanur Beach, about 20 minutes away from Kuta beach, to enjoy the festival.
Beachwalk shopping centre
Beachwalk shopping centre is one of the best places to do shopping in Kuta, especially for international brands. This Kuta shopping centre also features duty-free shops to help you save even more money.
Beachwalk also offers a relaxing atmosphere with wide walkways and lush greenery in its semi-outdoor space. So you can also rest at some of the best Kuta cafes while waiting for others to finish shopping.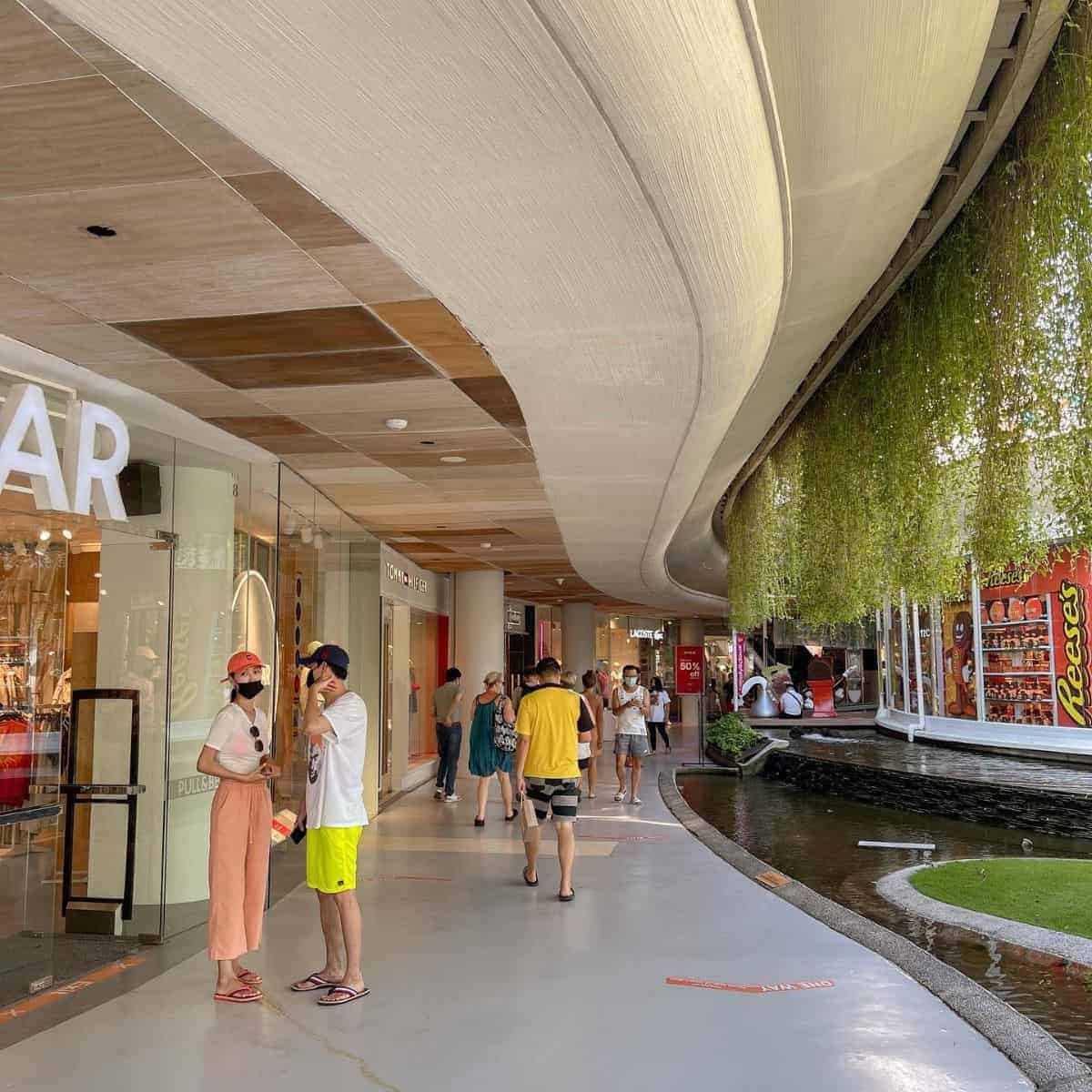 After shopping, you can enjoy acoustic music and cultural festivals every month at this shopping centre. There are also plenty of international food chains at Beachwalk if you're craving a burger, ice cream or even Chinese.
Overall, Beachwalk is a great shopping centre for name-brand clothing and electronics. But, if you are looking for everyday groceries, it's best to head to the local supermarket for lower prices.
Beachwalk Shopping centre
Jl. Pantai Kuta, Kabupaten Badung, Bali
Try local snacks
One of our favourite things to do in any new place we visit is to try local snacks. Every country has its unique snacks, and Indonesia is no exception.
The different flavoured crisps by Chitato were our top choice, but you'll also find some other exciting treats in Bali. For example, nibbles made from cassava and tempeh, emping chips and more. We also love how addicting the Mi Goreng-flavoured crisps were.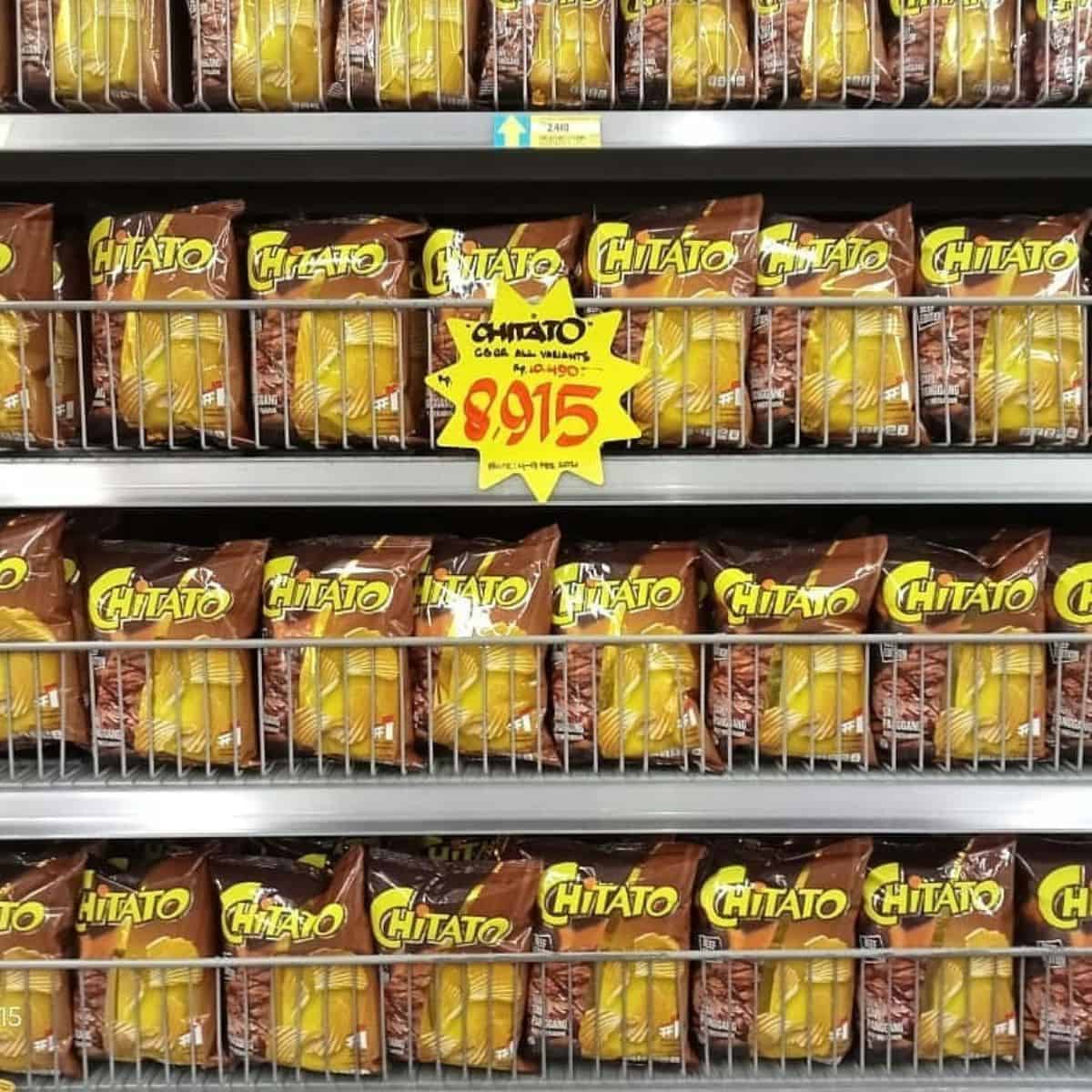 Indomie, the Indonesian instant noodle brand, is incredibly popular as a snack and gives you plenty of energy before heading out to other fun things to do in Kuta. We were so surprised by the many available flavours. Out of all that we tried, Mi Goreng Kebab Rendang and Soto Mie Jawa flavours were our favourites.
When buying snacks, it's always best to shop at large grocery stores in Kuta to save money compared to Canggu, Ubud, or Uluwatu.
Bali Reverse Bungy
If extreme thrills excite you, Bali Reverse Bungy is one of the best things to do in Kuta. Instead of jumping and letting the bungy pull you back up, reverse bungy slingshot you into the sky.
Strap in with your friends and get ready for a wild ride. As soon as the bungy is let loose, you'll feel the adrenaline pumping as you fly.
While it is one of the scariest activities in the area that we did, reverse bungy is incredibly safe. Still, if you are faint of heart or have other health conditions, you should find less stressful activities in Kuta instead.
5GX Bali Reverse Bungy
Jl Raya Legian, Kuta Badung, Bali
Upside Down World Bali
If you're looking for Instagrammable things to do in Kuta, then we recommend you go to Upside Down World. As you traverse this fun house, you won't know which way is up!
It is one of the best things to do in Kuta if you have lots of time, as you can spend hours here. Each room tricks the eye and gives the impression you are walking on walls. In addition, the staff helps take photos so you can impress your friends on Instagram with your wall-walking skills.
Fun for the whole family, Upside Down World, is one of the best activities in Kuta for young kids.
Upside Down World Bali
Jl. Bypass Ngurah Rai No.762, Pemogan, Denpasar Selatan, Kota Denpasar, Bali
Splash Water Park Bali
Splash water park tops the rankings of fun things to do in Kuta. Inside the park, there is a wide range of pools and slides for all age ranges.
Thrillseekers will also have plenty of fun on the faster slides. Meanwhile, young visitors can have fun in the kid's pool area, where kids under ten can here swim all day.
Splash Water Park Bali
Jl. Kediri, Tuban, Sel., Kabupaten Badung, Bali
Dream Museum Zone
Dream Museum Zone is a three-dimensional art gallery that offers a wide range of illusions. You can step into the illusions and take pictures from certain angles to then create mind-bending effects. It'll look like you're part of the picture.
If you are looking for fun things to do in Kuta, then Dream Museum offers some of the funniest photo opportunities in Bali.
Don't forget to bring a spare camera battery or phone charger while you wander around Dream Museum Zone.

Dream Museum Zone
Jl. Nakula No.33X, Legian, Kabupaten Badung, Bali 80361
Mangrove Conservation Forest
You'll want to visit Mangrove Conservation Forest for some of the best Kuta sightseeing and photo opportunities in the wild. The forest is a wonder of nature that is serene and romantic.
Covering over 600 hectares, visitors can spend hours wandering and wondering about the beauty of the forest. So if you love nature, the Mangrove Forest is one of the best things to do in Kuta.
The park also features an information centre to learn more about mangroves and the forest.
Mangrove Conservation Forest
75CV+RJR, Gg. Wijaya, Pemogan, Denpasar Selatan, Kota Denpasar, Bali
Kebaya Shopping
If you're like us, you love taking home traditional clothing from a vacation. In Bali, you'll find kebaya at many local shops for sale. Kebaya is a loose-fitting tunic for women and is the national costume of Indonesia.
One of the most famous shops for kebaya is Djuwita Kebaya. You'll find the shop in the heart of town while searching for unique things to do in Kuta.
You can also find kebaya in some large shopping malls. However, you won't have as many choices, and the fit might not be as good as they're standardised. We also found that the prices might be slightly higher than a speciality shop.
Satria Gatotkaca Statue
While looking for things to do in Kuta, you're bound to encounter the Satria Gatotkaca Statue.
The life-like statue depicts a battle between Gatot Kaca and Prince Karna, two Hindu mythology figures. In particular, the metres-high horse-drawn cart and horses are sculpted with incredible detail.
Built in 1993, you'll find this statue while travelling to or from Bali International Airport.
Staria Gatotkaca Statue
Jl. Raya Tuban No.1, Tuban, Kabupaten Badung, Bali
Balinese Cooking Class
Add a Balinese cooking class to your things to do in Kuta checklist. From traditional to gourmet, you can find all types of cooking classes while visiting Bali.
Local cooking classes offer hands-on experience as you learn how to prepare a full-course meal. From satay to curries, you'll learn everything you need to know to cook an authentic Balinese meal.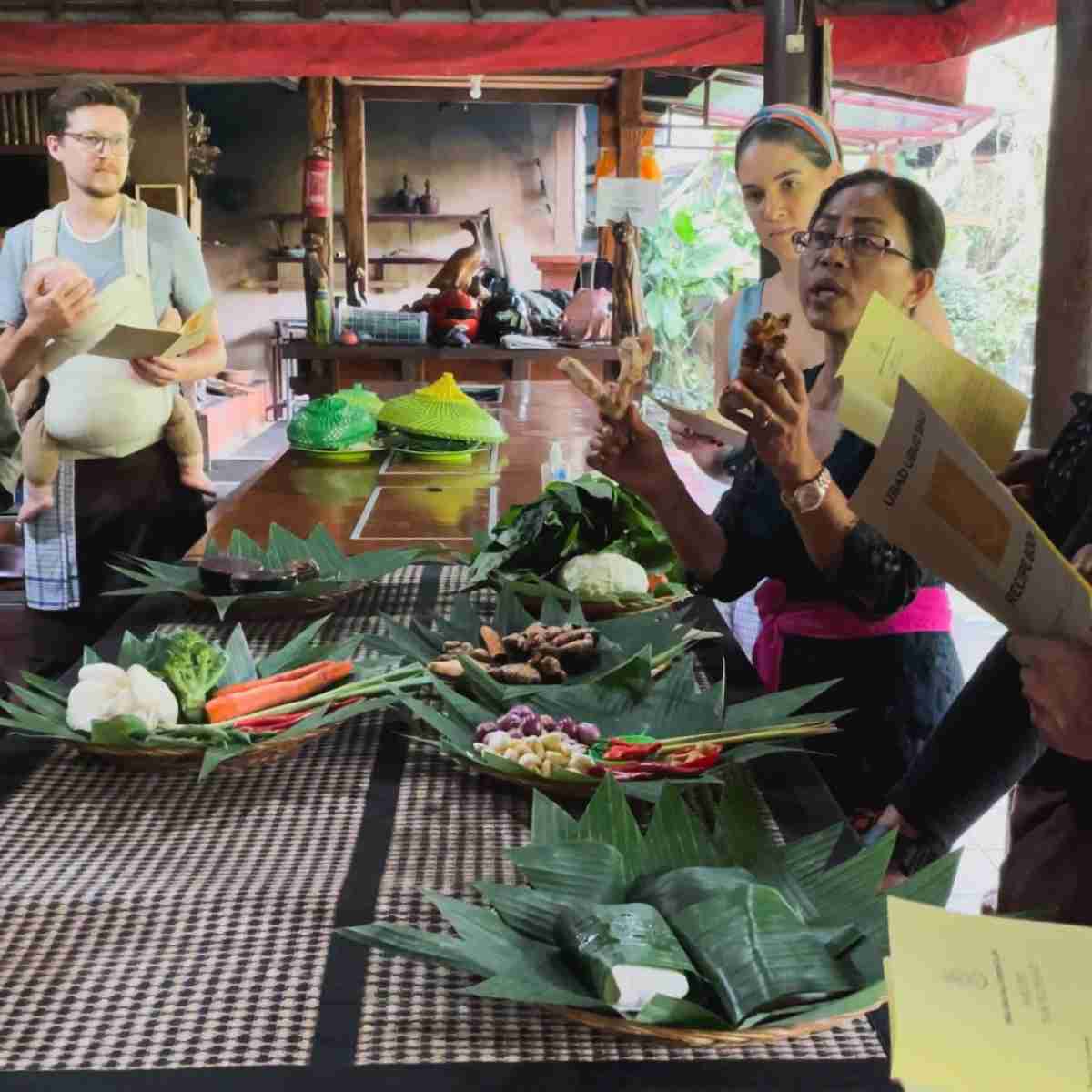 While you're learning how to cook, you'll also hear stories from your host about how they live their lives as a local in Bali. For example, our host shared with us how a traditional Balinese family lives together, their beliefs and the cultural significance of the food we were making.
Many cooking classes last half a day, and you'll learn how to create 5-8 dishes during the course.
Horse Riding
Bali offers several horse riding opportunities if you've never ridden a horse on the beach. Horseriding in Bali is not only safe for all ages and experience levels, but it's also one of the most relaxing and unforgettable experiences.
Watch the sunset as you ride across quiet beaches, listening to the incoming waves. We found this to be one of the best things to do in Kuta. Some companies also offer horse rides through Bali rice fields and other nearby terrains if you prefer a ride through nature.
However, these were a lot more expensive. Besides, walking through Bali paddy fields is a great way to get close to the tiered rice terraces. Rides range from thirty minutes to one and a half hours.
Pura Petitenget Temple
One of the oldest temples on the island, Pura Petiteneget is a unique and historical monument located in Seminyak. You'll find dragon statues intertwined between a dozen shrines and pavilions on the property.
The temple also features a combination of red brick and sandstone, setting its architecture apart from many other local temples.
Constructed in the 16th century, Petitenget was built as a sea temple to guard the island spiritually. Pura Petitenget should be at the top of your Kuta sightseeing list, especially if you love ancient and spiritual architecture.
Pura Petitenget Temple
Jalan Petitenget, Kerobokan, Badung, Bali
Seafood Dinner at Kedonganan Beach
While visiting Bali, you'll have access to some of the freshest seafood on the planet. Kedonganan Beach is our go-to location for the best seafood in Kuta.
Freshness is the key to the seafood at Kedonganan. The beach is home to one of the best fish markets on the island. If you don't want to cook dinner yourself, you also have plenty of local and fine-dining restaurants to choose from.
As you stroll the beach, countless beachfront restaurants serve the freshest fish and seafood. While choosing a favourite is hard, we suggest checking Blue Ocean Seafood out for its affordable prices and oversized portions.
After dinner, you can spend the night on the town in Kedonganan, making it an option for things to do in Kuta at night.
Get a Balinese Massage
Travelling can get stressful on your body, especially after a lot of walking. You can get rid of that stress with a Balinese massage. A Balinese masseuse performs a full-body, deep-tissue massage.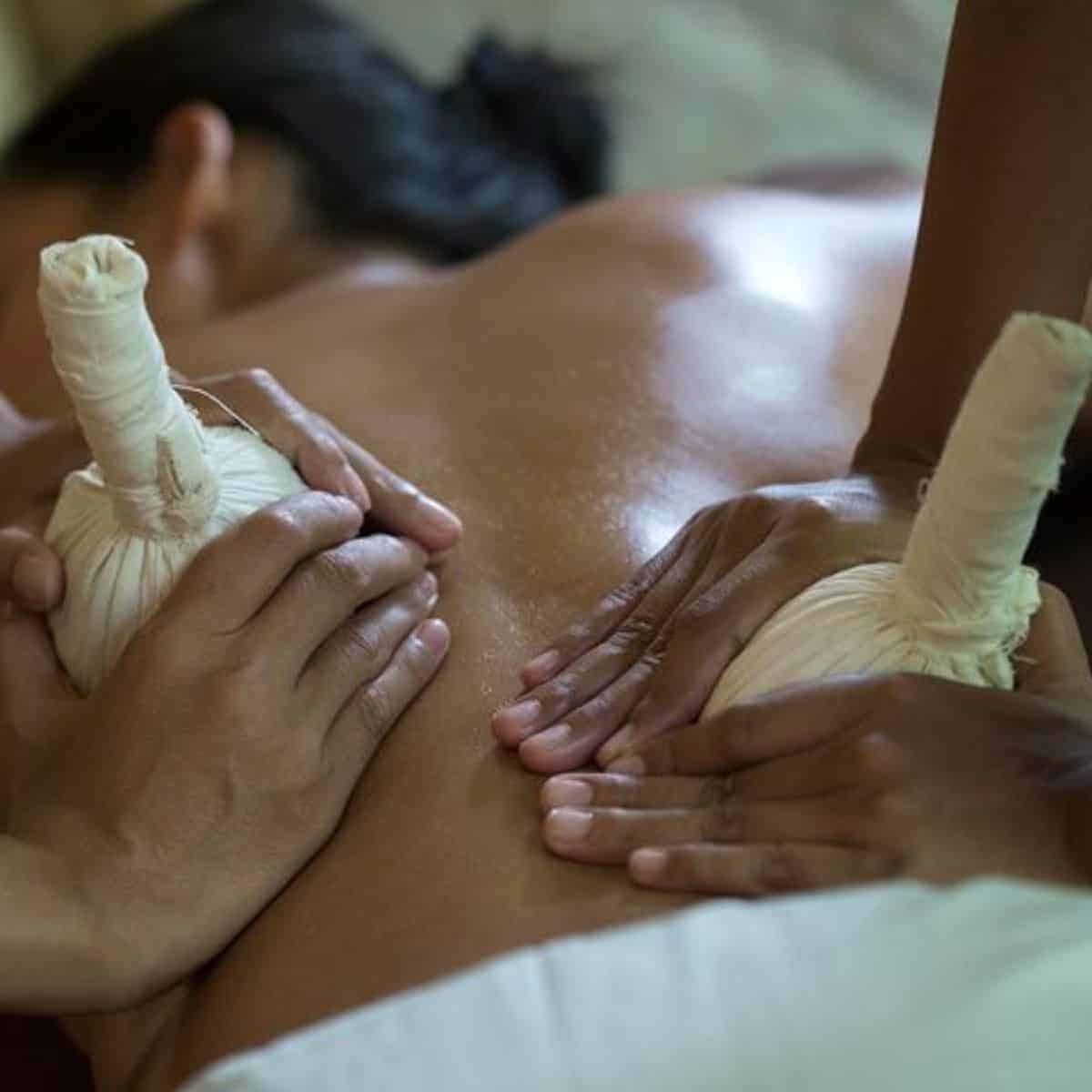 Although Ubud spas are famous for their world-class services, spas in Kuta have an unbeatable price point with a similar level of quality.
You can find a local massage spa on nearly every street in Kuta, but our favourite spa was Bhava Spa. The spa features a diverse menu of services, including massages, tea ceremonies, and body scrubs.
Stay at a Luxury Resort
While backpackers love Bali, many travellers like to spend their vacations in luxury. If you're looking for a luxury experience at a considerably cheaper rate, Kuta has plenty of world-class luxury resorts waiting for you.
Our top pick for luxury in Kuta is Ayana Resort. The resort features exhilarating scenery, world-class accommodations, and exceptional food. Unwind at Ayana or any other luxury resort. If you've not booked your accommodation yet, check out our guide on the best area to stay in Kuta.
Watch the sunset at a beach club
You'll see some of the most majestic sunsets ever while visiting Bali. Kuta Beach has perfect sunset viewing.
All along the beach, you'll find a wide range of beach clubs and bars serving your favourite cocktails. Sunset cocktails quickly turn into parties. So if you're looking for things to do in Kuta at night, a beach club is a great place to start.
The sunsets at Kuta are legendary no matter which beach club you choose, but we love the view from Mano. The ambience at Mano is top-tier, and their food and cocktails are delicious. 
Day trip to Ubud
If you run out of activities in Kuta, you can take a short day trip to Ubud. Centrally located, Ubud is a cultural hub that offers traditional arts, temples, and gardens to explore.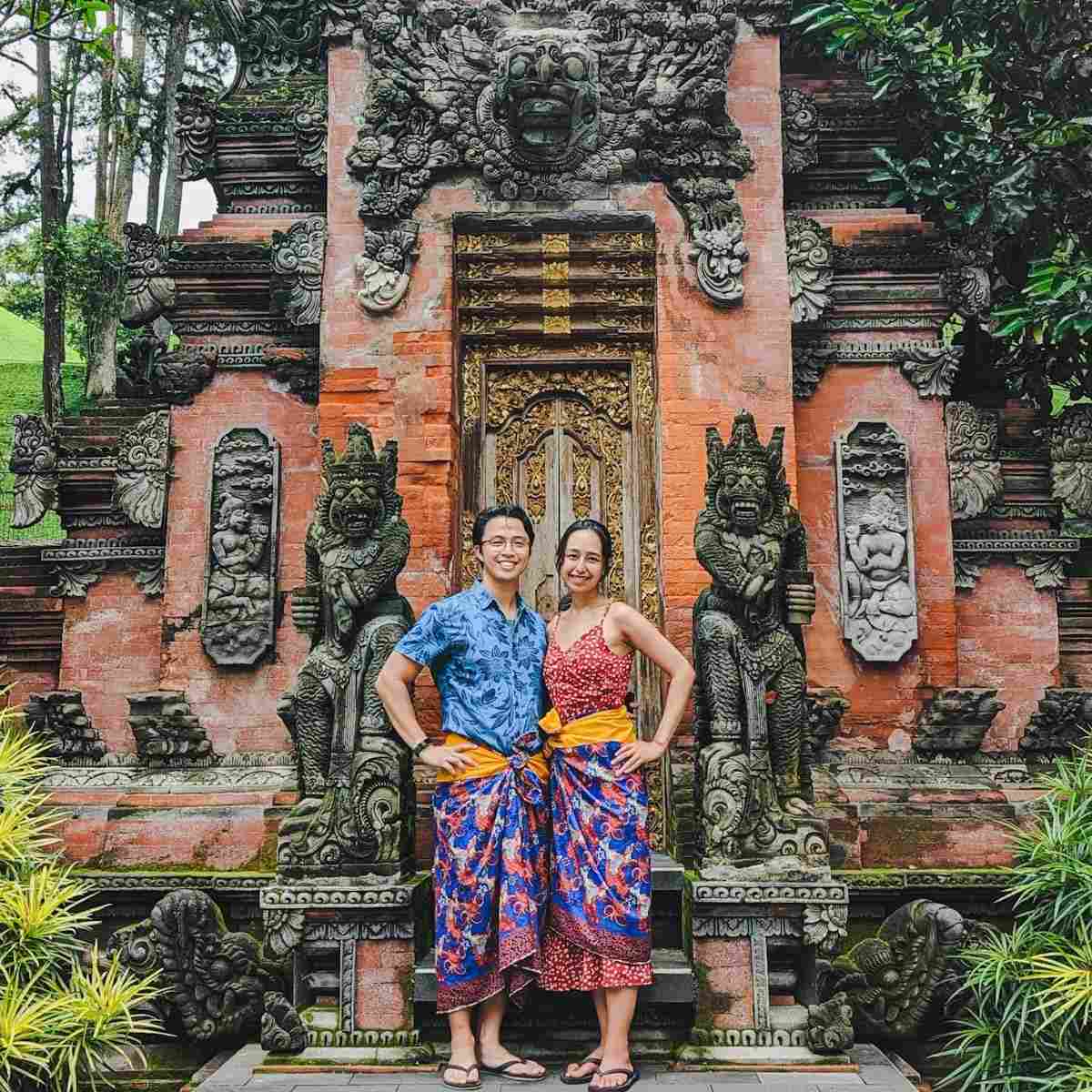 Take a relatively easy hike up Campuhan Ridge before a yoga session. Alternatively, you can enjoy the many Ubud temples in close proximity to each other. Ubud also has a diverse downtown scene where travellers can enjoy local foods, crafts, bars, and art.
Experience hikers can also enjoy Bali's mountainous terrain while hiking Mount Batur. Ubud is a fun and lively place, and you'll find more than plenty of things to do in Ubud.
Take a private guided day tour
While wandering Kuta is a fun way to see new things, it's not the best way to see the town. We suggest booking a private guided Kuta sightseeing day tour to make the most of the day.

This option is great if you're short on time, don't want to drive or find it difficult to plan out a holiday.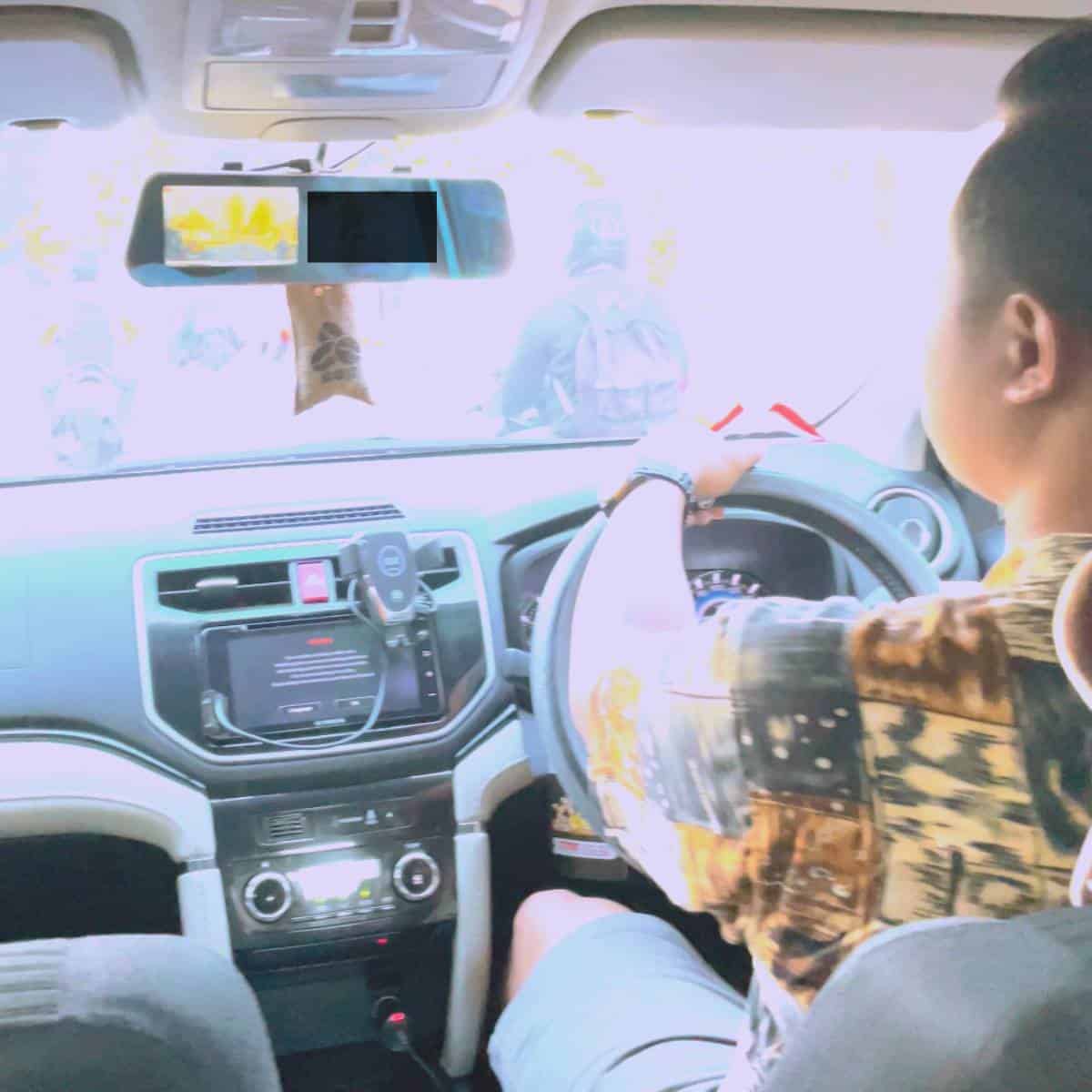 Depending on your hobbies or interests, you can find plenty of fun things to do in Kuta on a day tour. Some of the most popular include waterfall, snorkelling, ATV, and food tours.
You can easily find tour options at your hotel or hostel. There are also plenty of tour operators in town to choose from. We decided to go ahead and book ours online as it gave us time to message our private host, who suggested activities based on our time and interests.
Our favourite things to do in Kuta
There are so many things to do in Kuta it's hard to choose a favourite.
Our pick as the best thing to do in Kuta is surfing. Kuta Beach offers pristine surfing conditions for beginners, and you'll quickly learn the ropes while visiting.
Our second choice for the best activity in Kuta is shopping at Poppies Lane. We love wandering around these small shops and then strolling down to the beachfront for food. This quaint area offers the best spots on the island.
Follow our recent adventures over on our Instagram @tabitogether!