The best cafes in Kuta can be hard to come by in this popular tourist destination. However, Indonesian coffee from this region is more than worth taking the time to search for.
Coffee in Bali has an exceptionally rich yet refreshing taste thanks to the island's rich, mountainous soil. In the best cafes in Kuta, you can enjoy relaxed ambiences, cosy corners, views of the ocean, as well as fantastic food.
Not to mention, you can enjoy coffee at the best cafes in Kuta, starting at less than 15,000 IDR (about $1 USD). Here's where to find the best coffee in Kuta, which is also home to some of the top cafes in Bali.
While there are many coffee shops in Kuta, we found that few are of good quality. Instead, many were pricey because they were close to hotel resorts and tourist hot spots. We also found it a bit disappointing that many of the recommended cafes we read about from other blogs were either closed or had a change of management.
Therefore, we've decided to put together our own list of the best cafes in Kuta to show you. While we can't travel back to Bali as often as we want to, we will try our best to keep our list updated.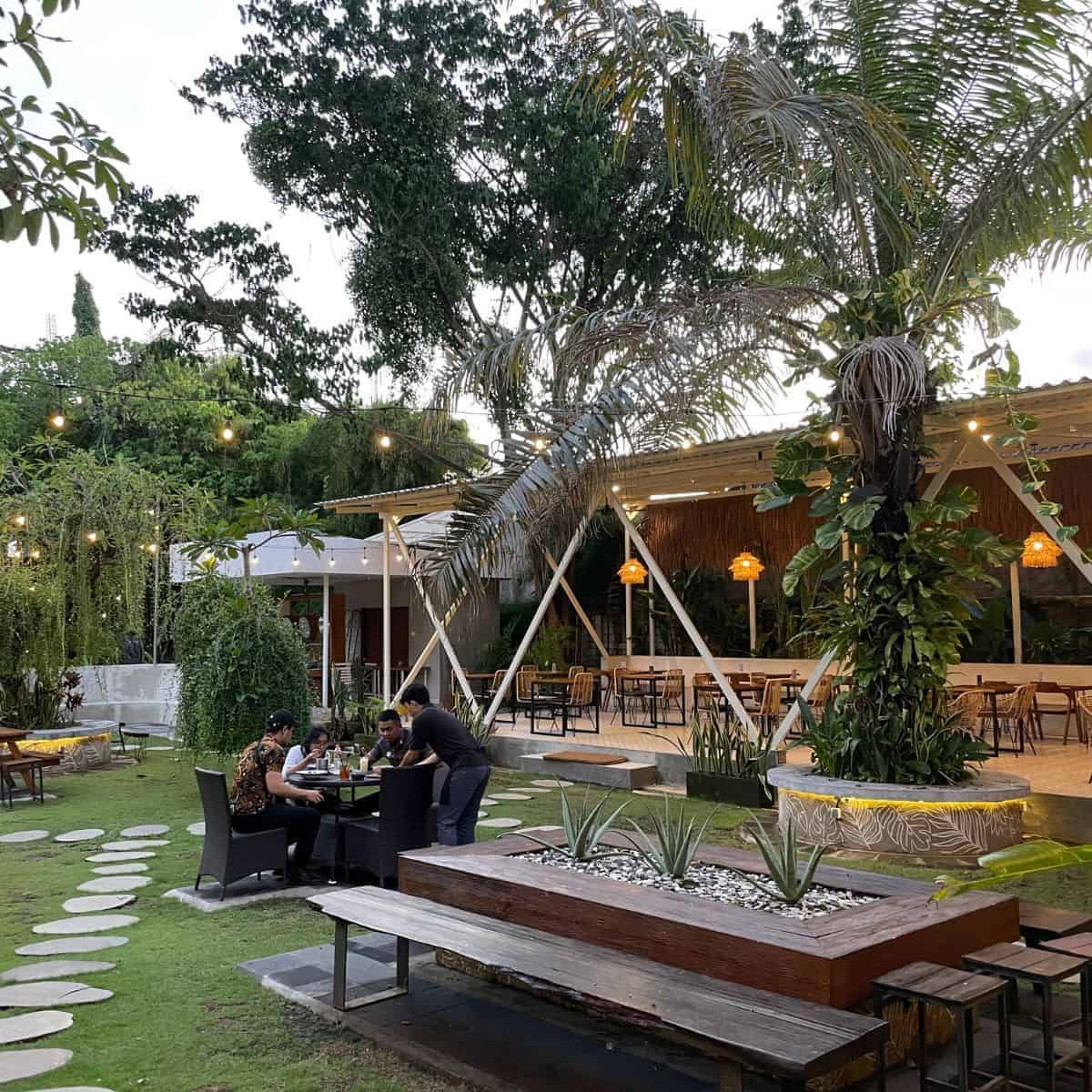 Jump to:
Crumb and Coaster
Crumb and Coaster are mere minutes away from many Kuta attractions. That means you can stop in for a cup of coffee. Alternatively, grab a bite here after trying out surfing (one of the best things to do in Kuta!).
One of Crumb and Coaster's lovely amenities has nothing to do with its food. Its stylish interior is beautifully decorated and reflects much of the natural features of Indonesia. Hardwood covers the place. So, with such decoration, it has a welcoming, natural ambience akin to the Balinese forests. Meanwhile, sofas and woven chairs add to that feeling of welcomeness.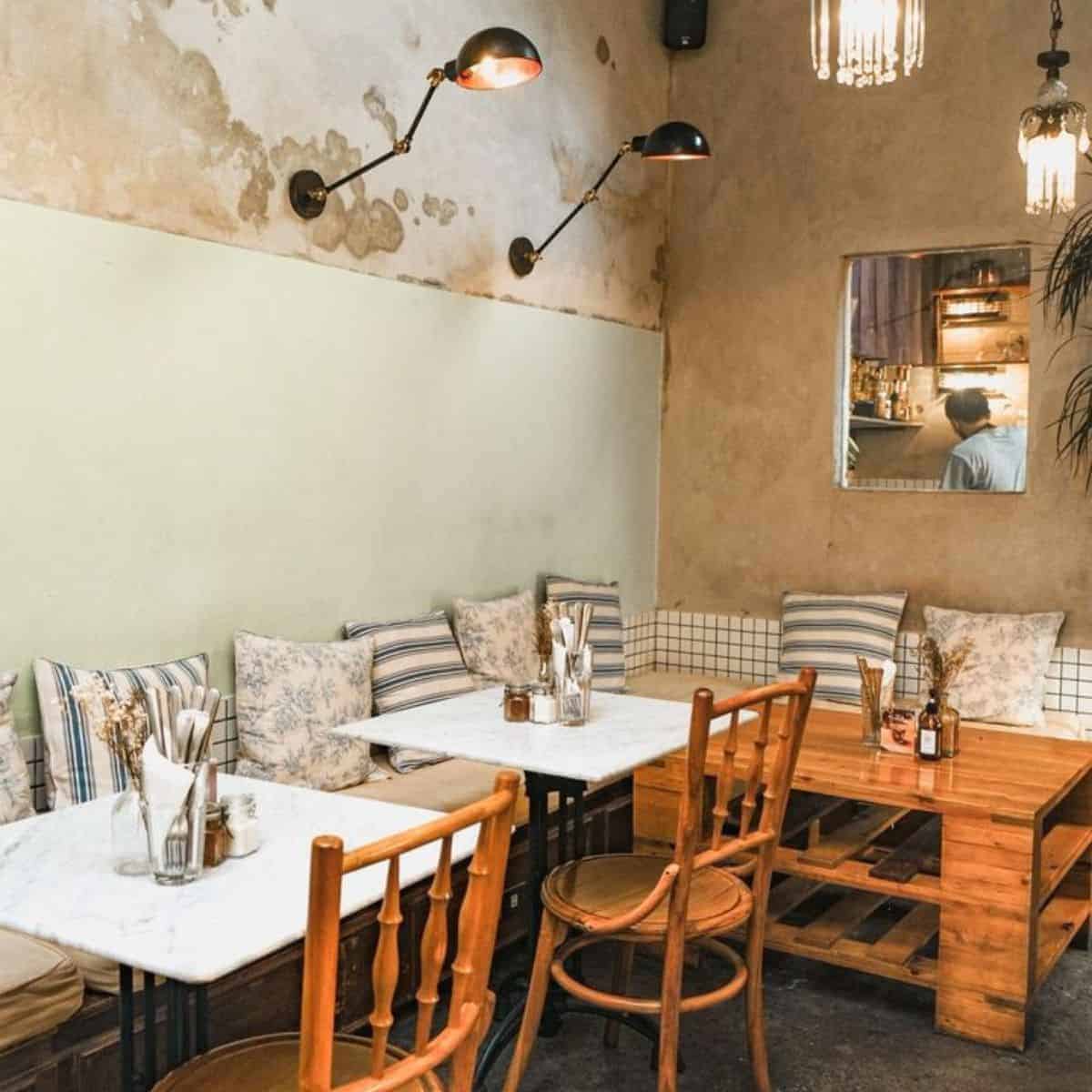 However, the ambience and decoration in Crumb and Coaster are not the only reason we think it's one of the top cafes in Bali.
This is one of the best cafes in Kuta because they offer food from all over the world in addition to Indonesian specialities for fantastic prices. We recommend their iced latte as they pay special attention to using fresh espresso. However, we recommend a few different things on their menu.
If you want to try one of Indonesia's most famous dishes, you cannot go wrong ordering Nasi Goreng. But if you are aching for fish, we recommend their fish and chips. They batter them perfectly and do not make them too greasy.
Crumb and Coaster
Jl. Benesari No.2E, Kuta, Kec. Kuta, Kabupaten Badung, Bali 80361, Indonesia
Dijon Food Specialties
Dijon Food Specialties has expanded its repertoire to include a cafe. The results have been fantastic. While "Cafe Dijon" may not offer the warmth and welcoming atmosphere of a cafe like Crumb and Coaster, its culinary options make up for it.
While we love the coffee here and its silky texture, we come here for the food and recommend you do the same. They pay special attention to their ingredient selection, and it shows in the taste of all their offerings. You'll be pleased with every salad if you're looking for a light lunch. We love their Wakame Salmon salad. And that's far from the only delight with Salmon in it!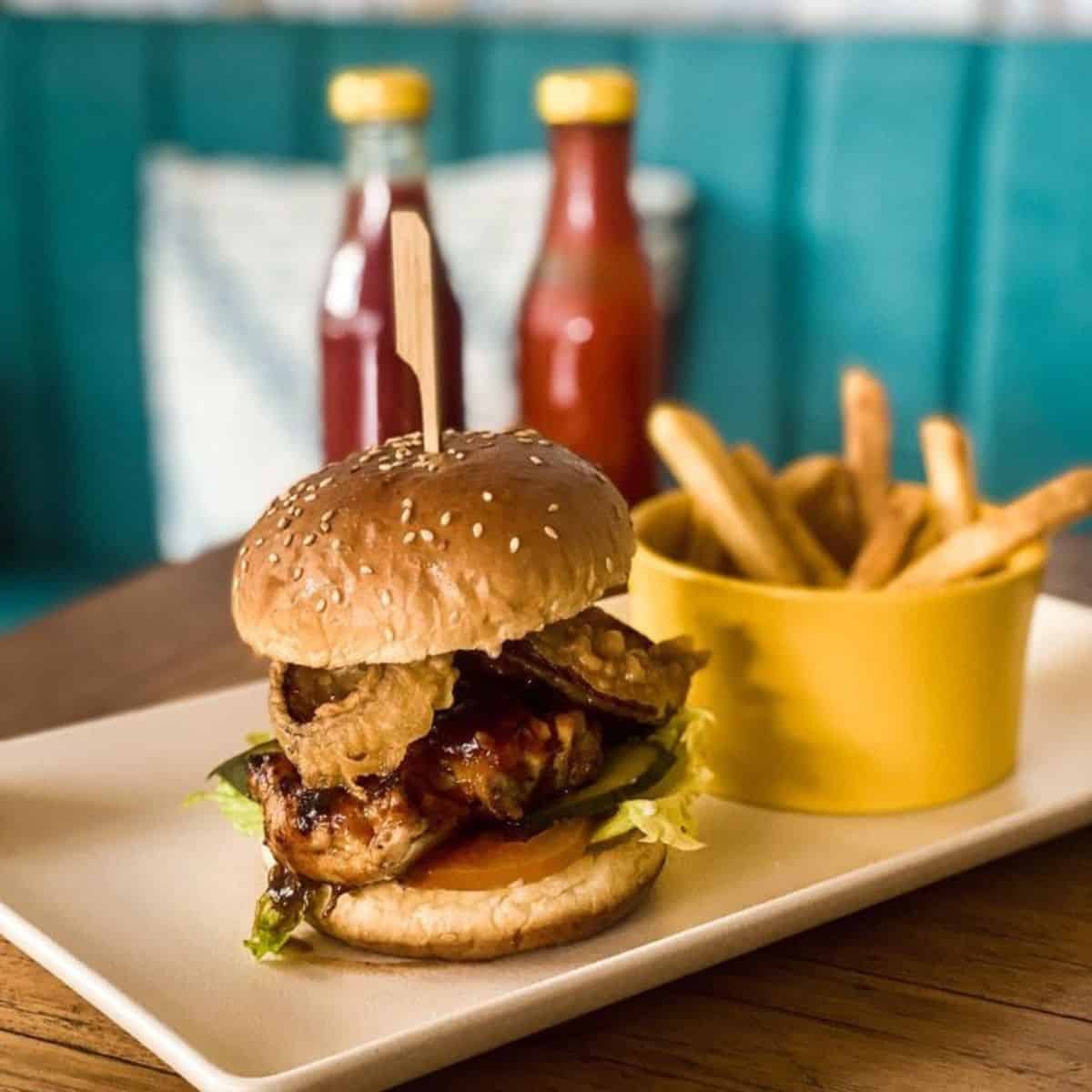 We also highly recommend their burgers, such as the BBQ burger, for a comfort food taste. And we are only scratching the surface with these recommendations. The menu caters to any taste. You can find European, American, and of course, Indonesian specialities all on the pages of Cafe Dijon's menus.
If you're worried that the portion sizes will be smaller than you are used to - rid yourself of that worry. In our experience, Cafe Dijon's portion sizes have always been well worth their price. So, we've never left this cafe hungry, and that makes it a contender for the best cafe in Kuta.
Cafe Dijon
SIMPANG SIUR SQUARE, Jl. Setia Budi, Kuta, Kec. Kuta, Kabupaten Badung, Bali 80361, Indonesia
20mL (TWENTY MILLI)
20 mL takes their name from the standard measurement of a shot of ristretto. The name is supposed to convey their philosophy. But it does not begin to cover what makes them one of the best cafes in Kuta and what makes their coffee probably the best coffee in Kuta, Bali.
Kevin James and William Edison founded 20 mL in 2020. However, the pandemic has hardly slowed its momentum. With the return of tourism and business, 20 mL has been bringing in a lot of business and tops many people's lists for the best cafe in Kuta.
The sleek interior includes comfy couches and a comfortably minimalistic decoration plan. In addition, they have something very unique for a cafe: a miniature museum of coffee.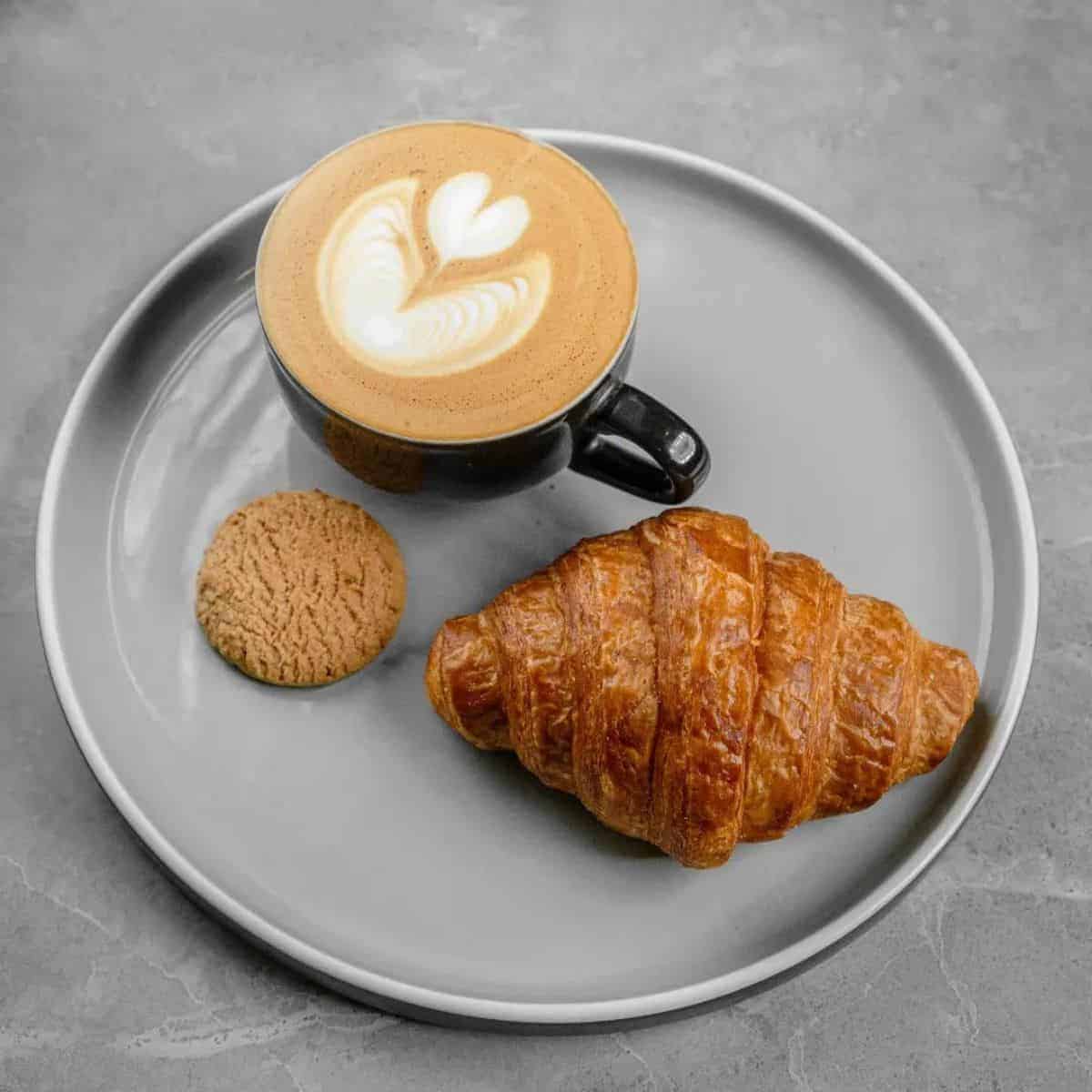 As one of the top cafes in Bali, 20 mL values transparency. They like to show customers and visitors their whole process and how it works. So, customers can be more informed when ordering their coffee. Their miniature museum tells the story of where they acquired their beans, how they roast them, and how they came to serve their coffee.
If you head to 20 mL, we recommend you take a moment to look at all their options and how they recommend customizing your coffee. If you want to try their product "neat," then you can try a shot of espresso or an Americano. But no matter what you get, you'll be getting the best coffee in Kuta, Bali.
20 mL Coffee
Jl. By Pass Ngurah Rai No.505, Pemogan, Kec. Denpasar Sel., Kota Denpasar, Bali 80221
Kopi & Kue
If you get hungry spending your afternoon at the Bali Gardens resort, soaking up the sun, and swimming, you do not need to look far and wide for a great cafe that will meet your needs.
Kopi & Kue is right near the Bali gardens, and this cafe serves some of the best coffee in Kuta, Bali and fantastic food - all at wallet-friendly prices.
Most people choose to sit outside and look toward the sea, a unique opportunity this best cafe in Kuta offers, as it has a covered porch that can welcome customers rain or shine.
But its covered porch and beautiful outdoor setting are not all that sets Kopi & Kue apart.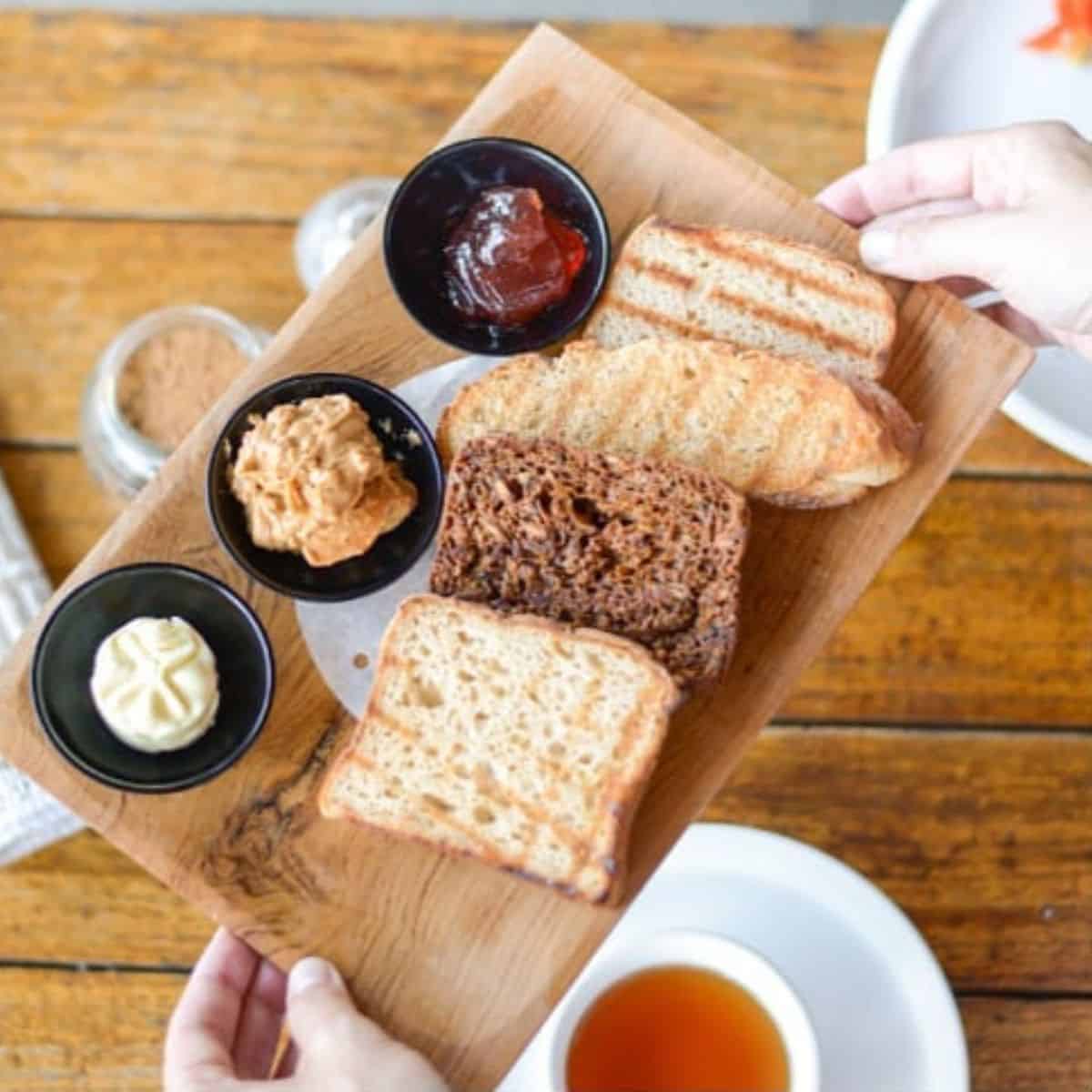 Every time we ate at Kopi & Kue, we only had fantastic experiences with the employees, who worked their hardest to embody Balinese hospitality. Here, you can enjoy the pleasure of striking up a conversation and making a new friend with the barista, server, or anyone who works there, and they will remember you the next time you come in.
If you head to Kopi & Kue, there is a lot of choice on the menu, but we can help you narrow down what to choose. Their flat white is one of the best on the island and the beans are roasted in-house - making the espresso taste bright and fresh. As for food, make sure to order their gluten-free Balinese wrap!
Kopi & Kue
Bali Garden Beach Resort, Jl. Kartika Plaza, Kuta, Badung Regency, Bali 80361, Indonesia
Mantra Coffee and Eatery
Mantra Coffee and Eatery is another contender for the best cafe in Kuta. Although this cafe is popular for its instagrammable outdoor cafe area in Kuta, don't forget to check out its indoor area.
Mantra also has some really comfortable sofas, with AC and strong wifi in its indoor section. So, if you need to meet colleagues for coffee and to get work done, then Mantra can host you easily.
But if you're seeking coffee and great food in a refreshing outdoor environment, then Mantra Coffee and Eatery may be the best cafe in Kuta for you.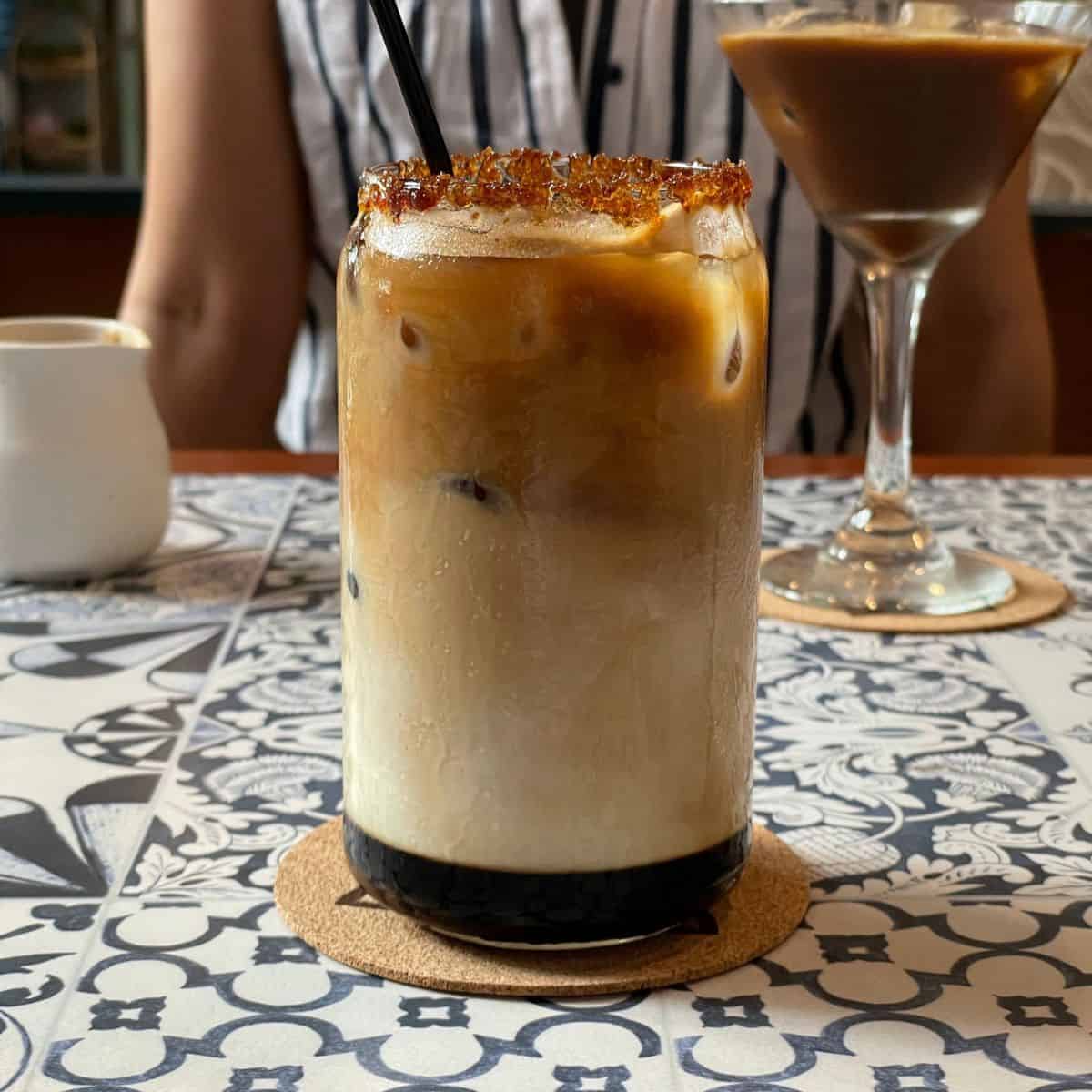 This cafe sits in a delightful garden with covered seating that provides shelter from Bali's alternating rain and heat.
But if it's a nice day and you are itching to enjoy sitting in a circle in the fresh air, then Mantra Coffee and Eatery is perfect for you.
When night falls, the tables can accommodate you. You can enjoy a lovely time outside with lovely food and coffee here.
It is hard to choose food here because every choice is nothing short of fantastic.
But for the best, most filling choice, you should order their pizza or their nasi goreng. Both are full of flavour and easy to enjoy on a night in their outdoor area.
Mantra Coffee and Eatery
Pertokoan Dewa Ruci, Jl. Sunset Road No.1, Kuta, Badung Regency, Bali 80361, Indonesia
Dripz Coffee
Dripz Coffee specializes in pastries, gelato, and of course, coffee. So, if you need a midday pick-me-up or to quell your sweet tooth, Dripz is the best cafe in Kuta for you.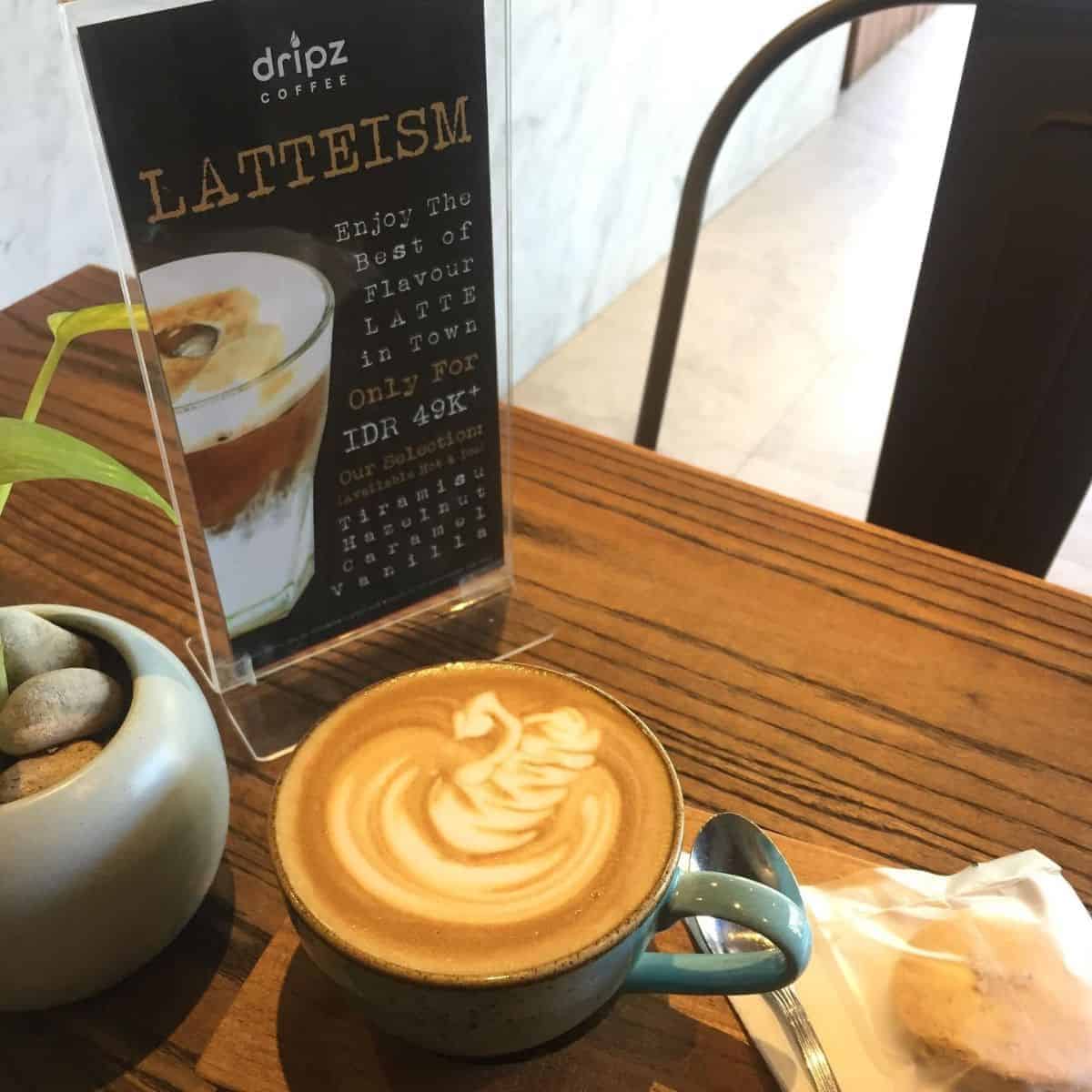 Dripz is located fittingly in the Eden Hotel. So, you can swing by here if a little "original sin" is causing you some problems in the morning after a long night out. You can choose from several Indonesian speciality coffees on their menu. And you can do so while gazing at Kuta's famous main boulevard.
You should order their cappuccino to quench that sweet tooth and wake you up. Their baristas pay close attention to balancing the milk's foaminess with the espresso. And when you're still feeling the sweet tooth's call, order their waffles. They are the perfect balance between crunchy on the outside and fluffy on the inside.
Dripz Coffee
Jl. Kartika Plaza No.42, Kuta, Kec. Kuta, Kabupaten Badung, Bali 80361, Indonesia
Website
Elephant in the Room
Last but not least is Elephant in the Room, perhaps the best cafe in Kuta for takeaway coffee and food. Coffee enthusiasts run this small coffee shop in south Kuta.
Every time we went to Elephant in the Room, they have only been welcoming. We have watched them welcome many customers for a cappuccino or a quick cup of coffee on the move too, and they never fail to deliver.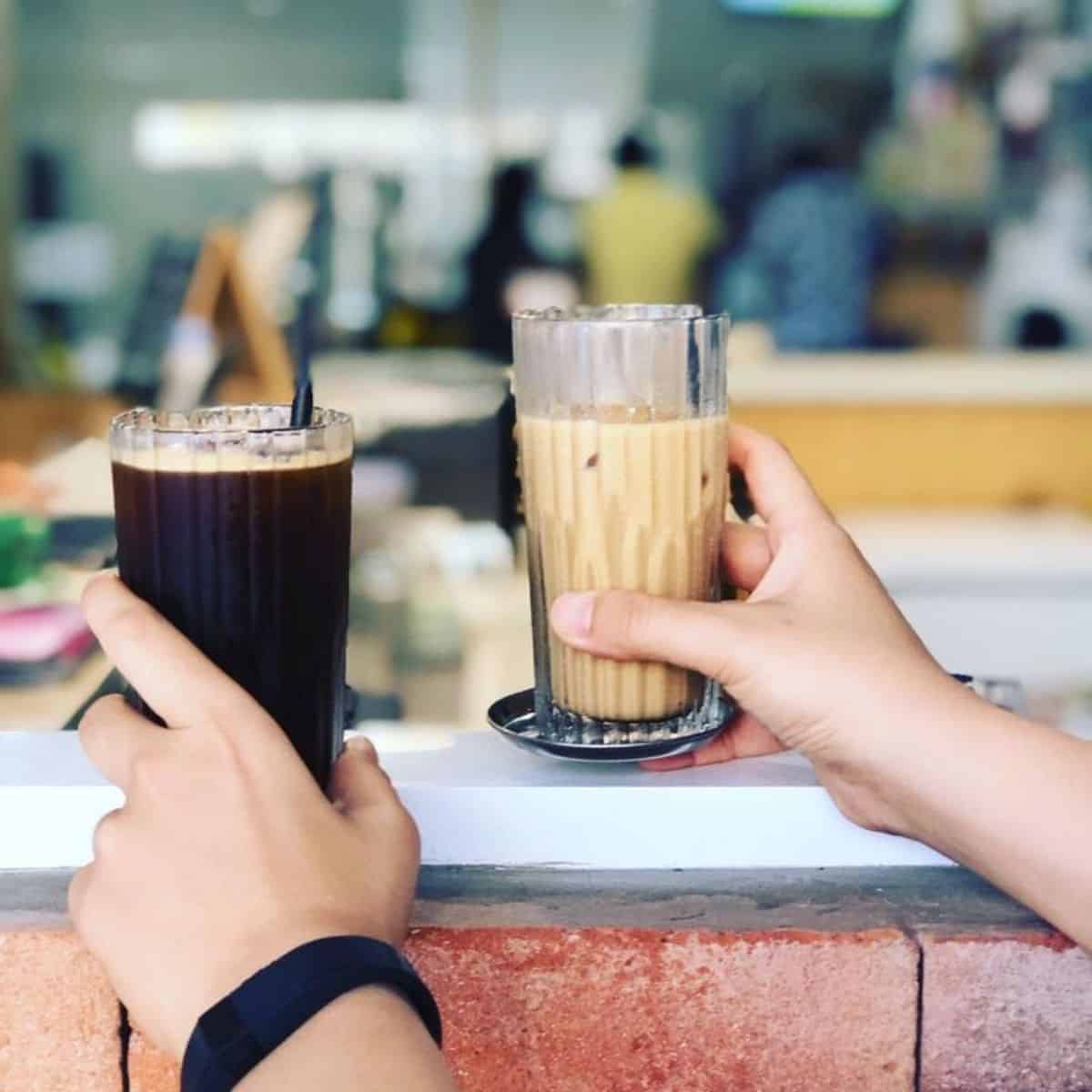 If you are looking for a quick bite to eat too, Elephant in the Room will provide plenty of selection for you in the way of sweets. If you have an unquenchable sweet tooth, we recommend their brownies to go along with their coffee.
Elephant in the Room
Jl. Kartika Plaza No.168, Kuta, Kec. Kuta, Kabupaten Badung, Bali 80361, Indonesia
Top Cafes in Kuta, Bali to try
Among the plethora of coffee shops and restaurants you can find in Kuta, here's a summary list of the best cafes in Kuta that we think you should try:
Our Favourite Cafes in Kuta
Out of our best cafes in Kuta list, we particularly love 20 mL and Elephant in the Room. Both cafes consistently compete for the title of the best cafe in Kuta. They have fantastic coffee, and their staff is incredibly professional and friendly.
We love 20 mL's workmanship approach to their coffee. But we also love Elephant in the Room's approach to being a small artisan cafe in this city. Since we can't decide which is the best cafe in Kuta, we say you should visit both.
Let us know if you checked out any of these coffee shops or if you have one you recommend us to try next time.