Canggu to Ubud is 26 km away, roughly 1 hour away by either taxi or motorbike. It makes a great getaway from the bustling cafes and nightlife. Ubud is also a lot cheaper than Canggu. You can get to Ubud's idyllic rice paddies and serene temples from Canggu relatively easy, as there are many transport options.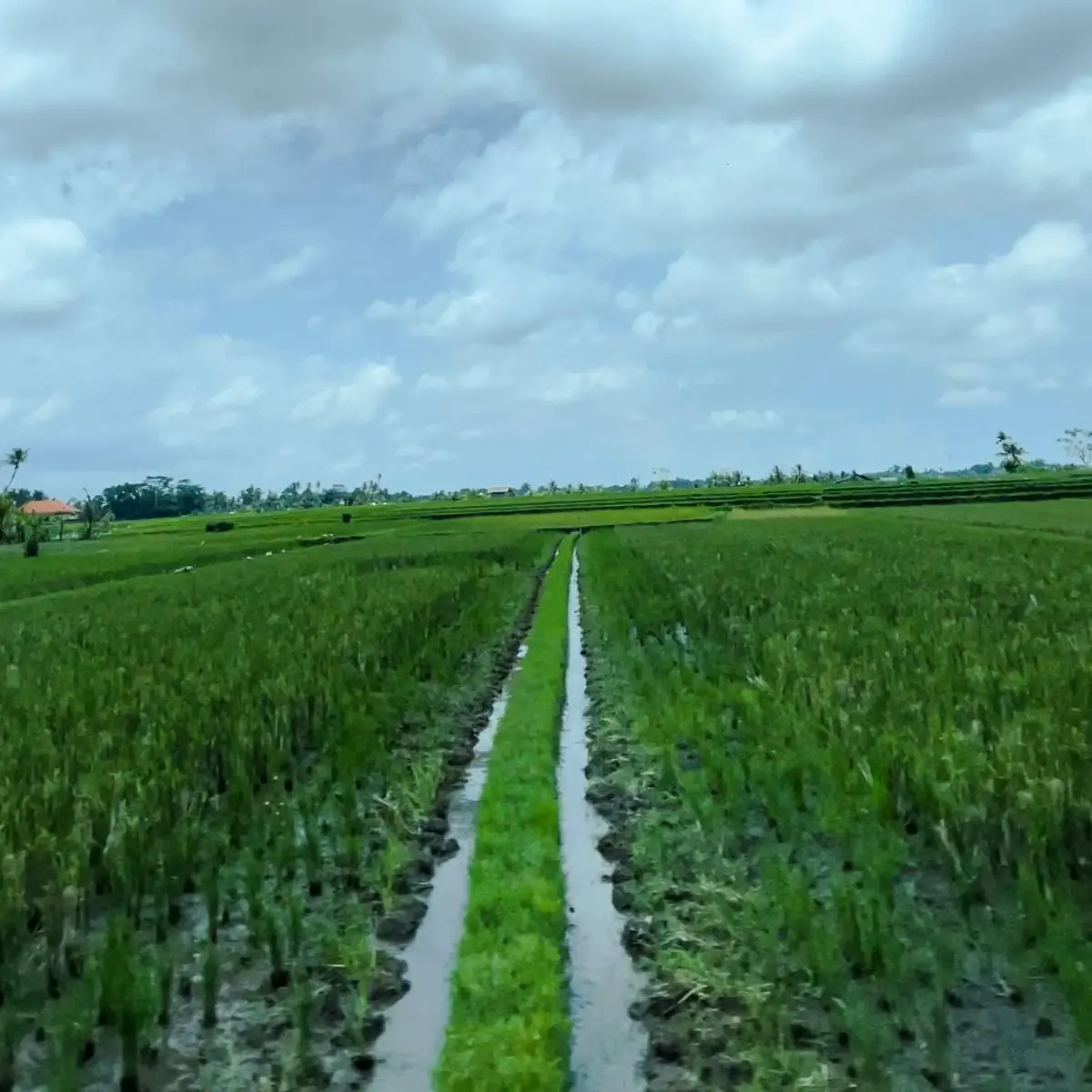 We went from Canggu to Ubud and collated some of our experiences below. So, here's the easiest and cheapest way to go between the two areas. We'll also tell you why some transportation methods might not be as good as they sound. In addition, we'll also tell you what time of the day and season you should go to Ubud from Canggu.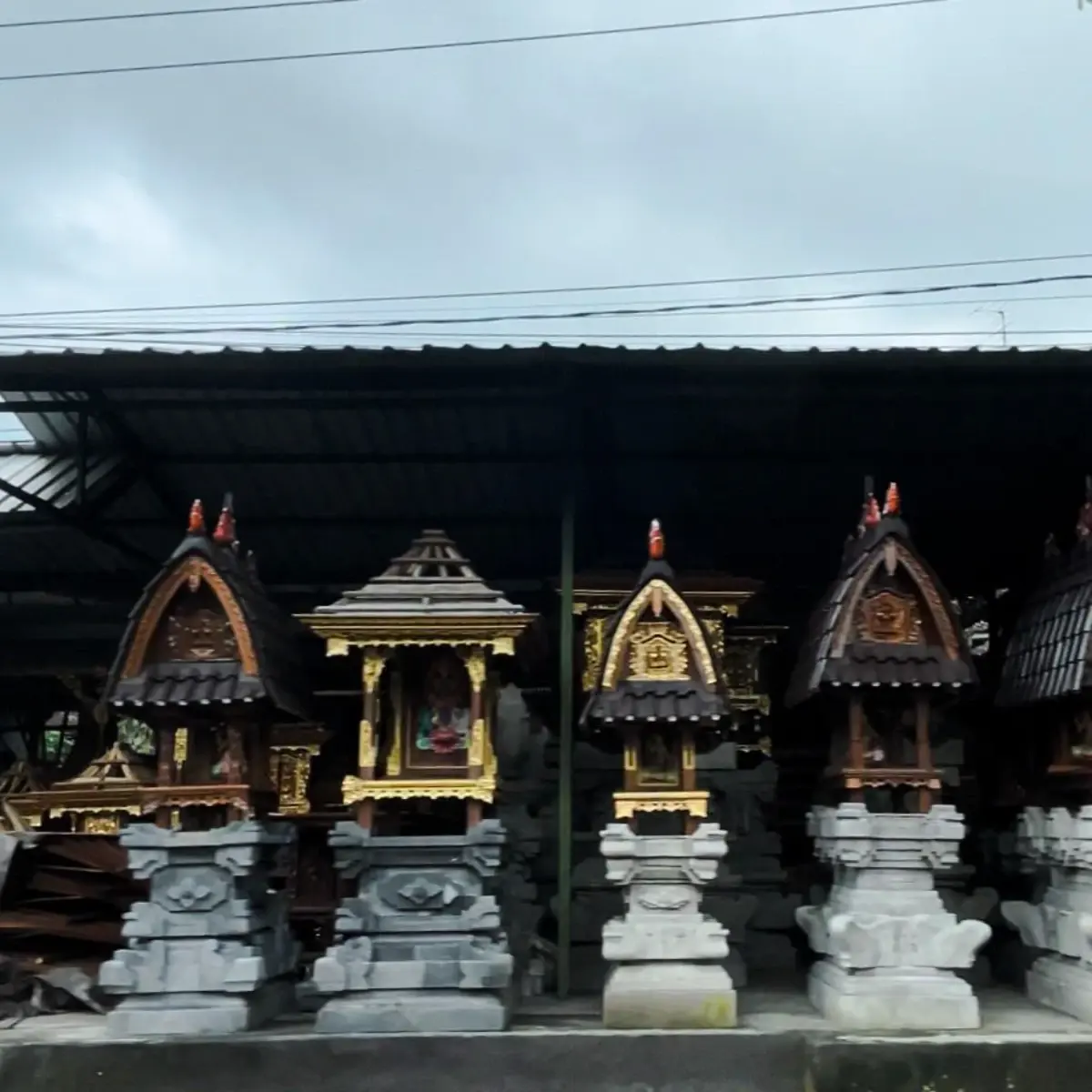 Jump to:
Canggu to Ubud by Car
Travelling by car from Canggu to Ubud is the easiest option and will take roughly 1 hour, depending on traffic conditions.
If you travel by car, you have a few options: Grab, GoJek, local taxis, private transfers and day hire.
Grab and GoJek
You can use online ride-hailing services like Grab or GoJek. Grab provides transportation services across South East Asia, while GoJek is an Indonesian service. Typically, these will be cheaper than using local taxi services.
The average Canggu to Ubud taxi price is between 169,000 IDR to 300,000 IDR. However, the exact taxi price will depend on the time of day you use the service.
For example, you could pay 300K IDR to travel from Canggu to Ubud during peak hours and 169K IDR to travel during off-peak hours. Off-peak hours are usually in the late afternoon until dinner time. It's also why a lot of websites will tell you different taxi prices for Canggu to Ubud.
Canggu to Ubud by car is the best option. Especially if you have large luggage or travelling in a large group.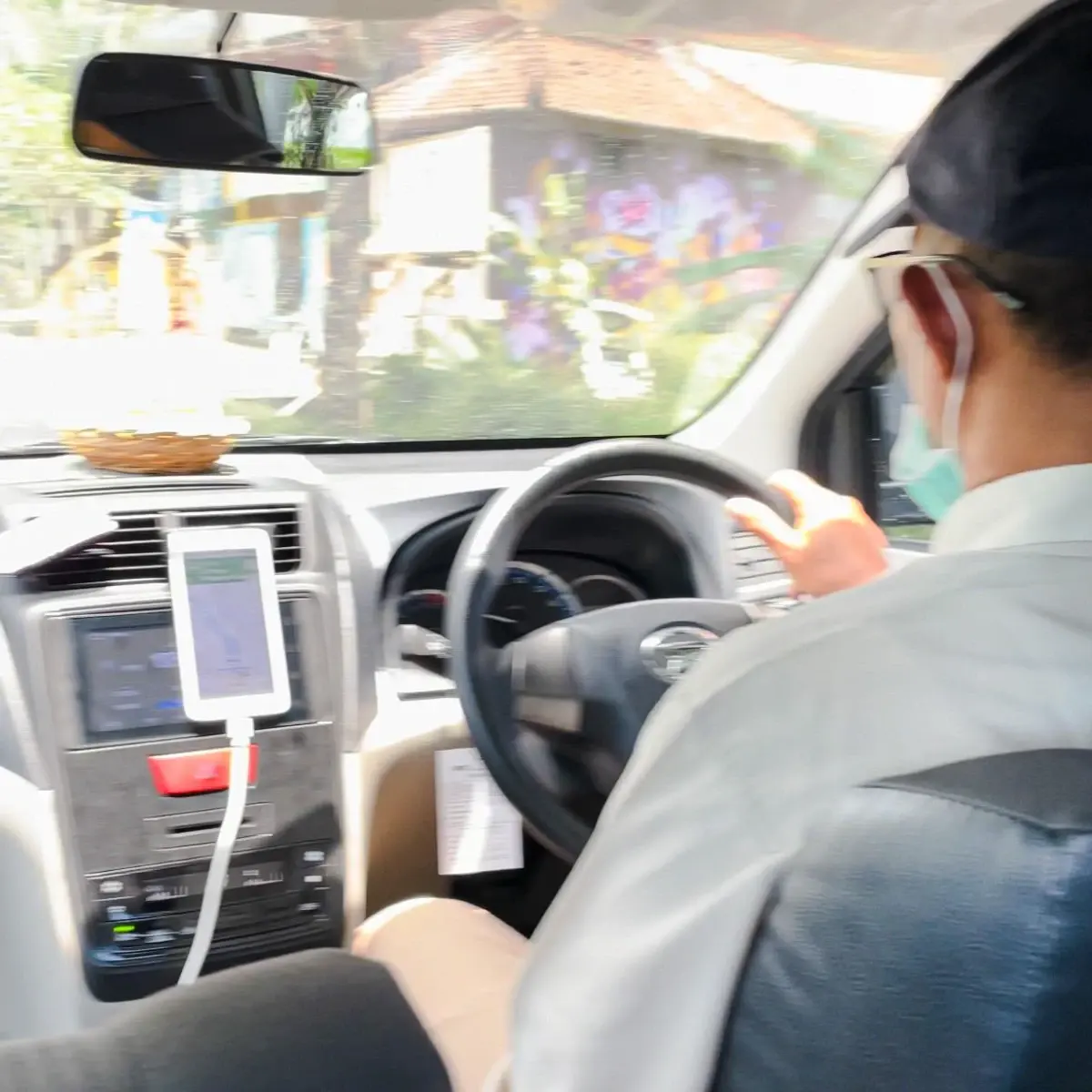 For our journey from Canggu to Ubud, we used Grab and paid around 295K IDR. Our journey was the most relaxing option for us as we had two large suitcases and two backpacks. We also had a small bag of food that we wanted to keep refrigerated.
Travelling by car, we were able to enjoy the scenery from Canggu to Ubud. As you exit Canggu, you will pass by a few small towns and more local food stalls and schools.
When you get closer to Ubud, you will see rice paddy fields, farmers, and even ducks running through them. It's a big difference in scenery compared to all the congregated cafes in Canggu.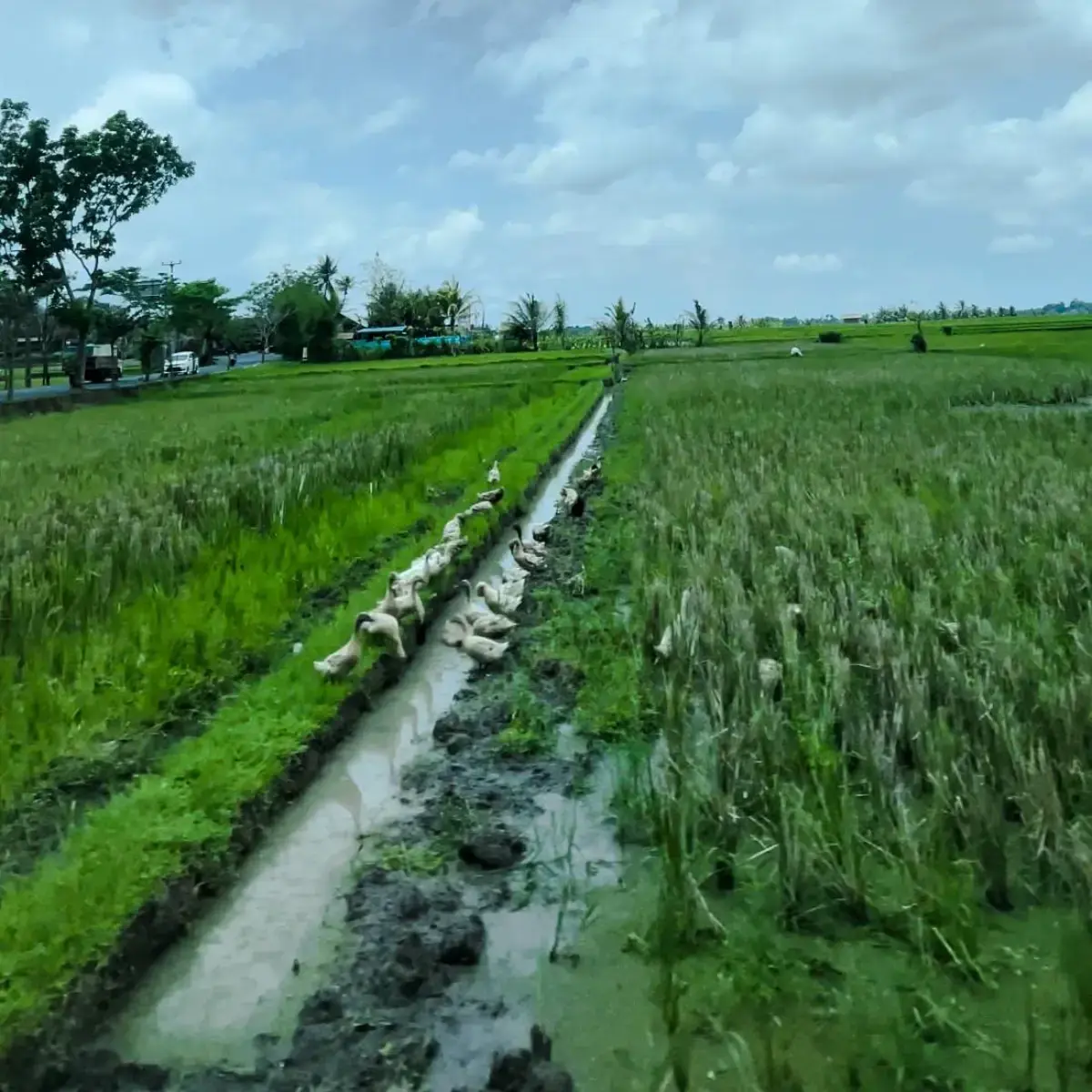 Grab also offers a service called GrabBike, which you can hop on the back of a motorcyclist. Some motorcyclists will have space for you to store your bag. But be prepared to just carry your backpack or bag. Some motorcyclists will also give you a helmet. It's usually less than half the price of getting a car off Grab.
It's a good option if you only have a small backpack and don't mind a few bumpy rides!
Local Taxi
You could use local taxi service in Bali like BlueBird. However, the prices are usually a lot higher than Grab or Gojek. For example, taxi prices from Canggu to Ubud can be 350K IDR upwards.
Within Bali, there is a local movement to support private taxi drivers, so you might hear hotel staff and locals urging you to use local taxis rather than Grab and Gojek.
We did some reading online and found that the services will take a commission fee. They've also been keeping taxi fares in the area low. Great for travellers but might not be so good for local drivers.
So, if you are using a local taxi service, be prepared to pay a bit more or negotiate a price with the driver.
Private Transfer and Day Hires
Most drivers on Grab or GoJek will also operate privately. During our trips around Bali, we had many drivers hand us their contact details to call them directly or hire them for private transfers or day hires. It's a happy intermedium between not paying high prices and allowing the driver to cut commission fees.
For day hires, you can get a driver to take you from Canggu to Ubud and back on the same day for about 350K IDR. Day hires are great if you want to explore more remote areas and plan your trip with the convenience of a driver to take you around.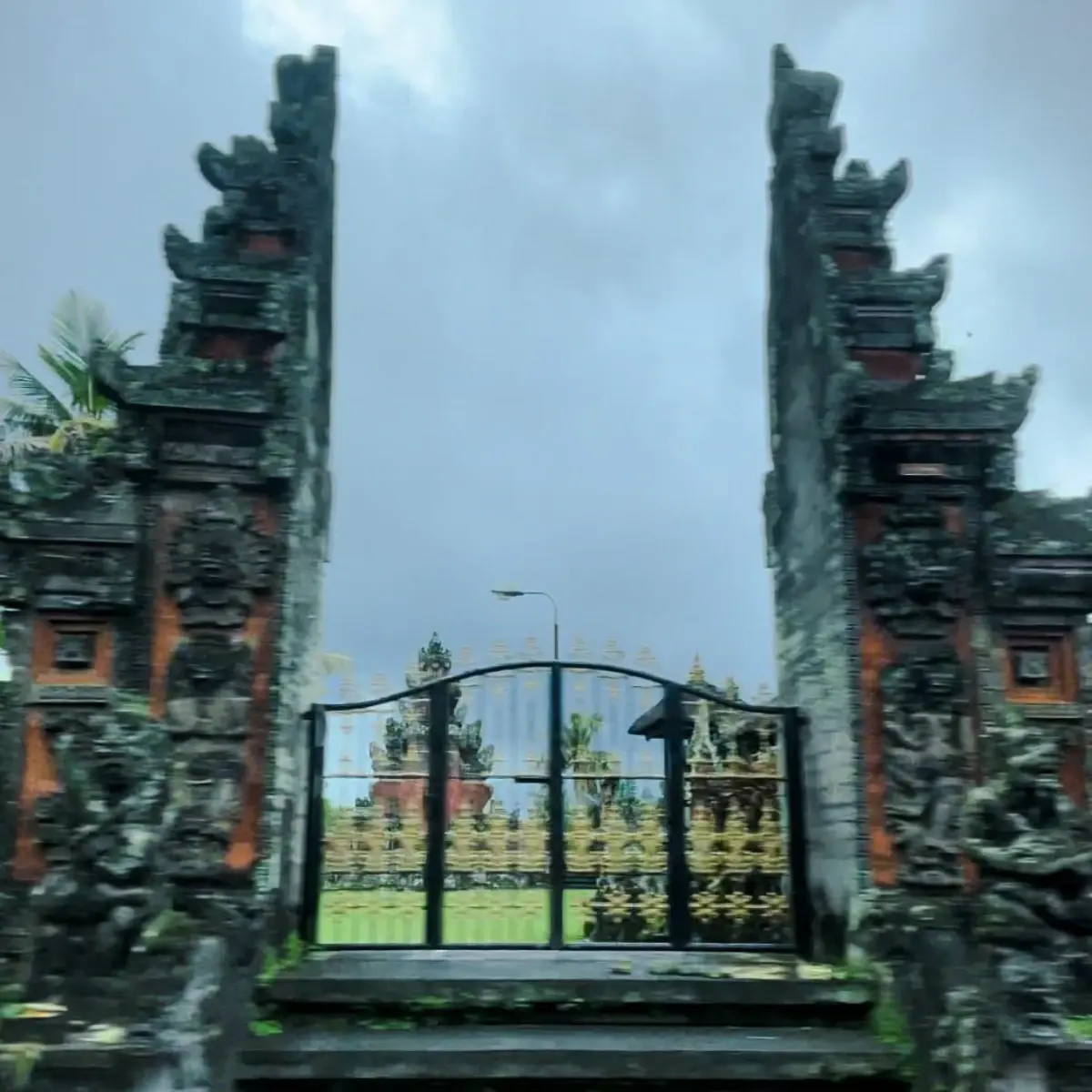 A day hire in Bali will usually last 8 hours. Prices might be higher if you're looking for a driver who can also act as your tour guide and tell you about Ubud. Besides talking directly to drivers, you can also ask your hotel or accommodation to help arrange a day hire or private transfer.
Usually, hotels or guest houses will have connections with local tour guide services and drivers. The fees will be about the same price or a bit more expensive, but you will get more assurance that it's a trustworthy service.
Canggu to Ubud by Motorbike
Travelling by motorbike from Canggu to Ubud will take around 1 hour and 30 minutes but could be faster if you're able to zip through the narrow roads.
Going by motorbike is an excellent option if you don't have a lot of luggage. Driving a motorbike from Canggu to Ubud is the cheapest option. You can get a motorbike rental starting from 10 USD per day. The price will go up depending on the model of the motorbike, safety features and add-ons.
However, renting a motorbike in Bali is not as safe or reliable as getting a taxi.
You will find many places to rent motorbikes anywhere you go in Bali. Some of these places will be unlicensed, and that's why they're a lot cheaper. We recommend you book in advance with a reputable company and get the bike dropped off at your hotel.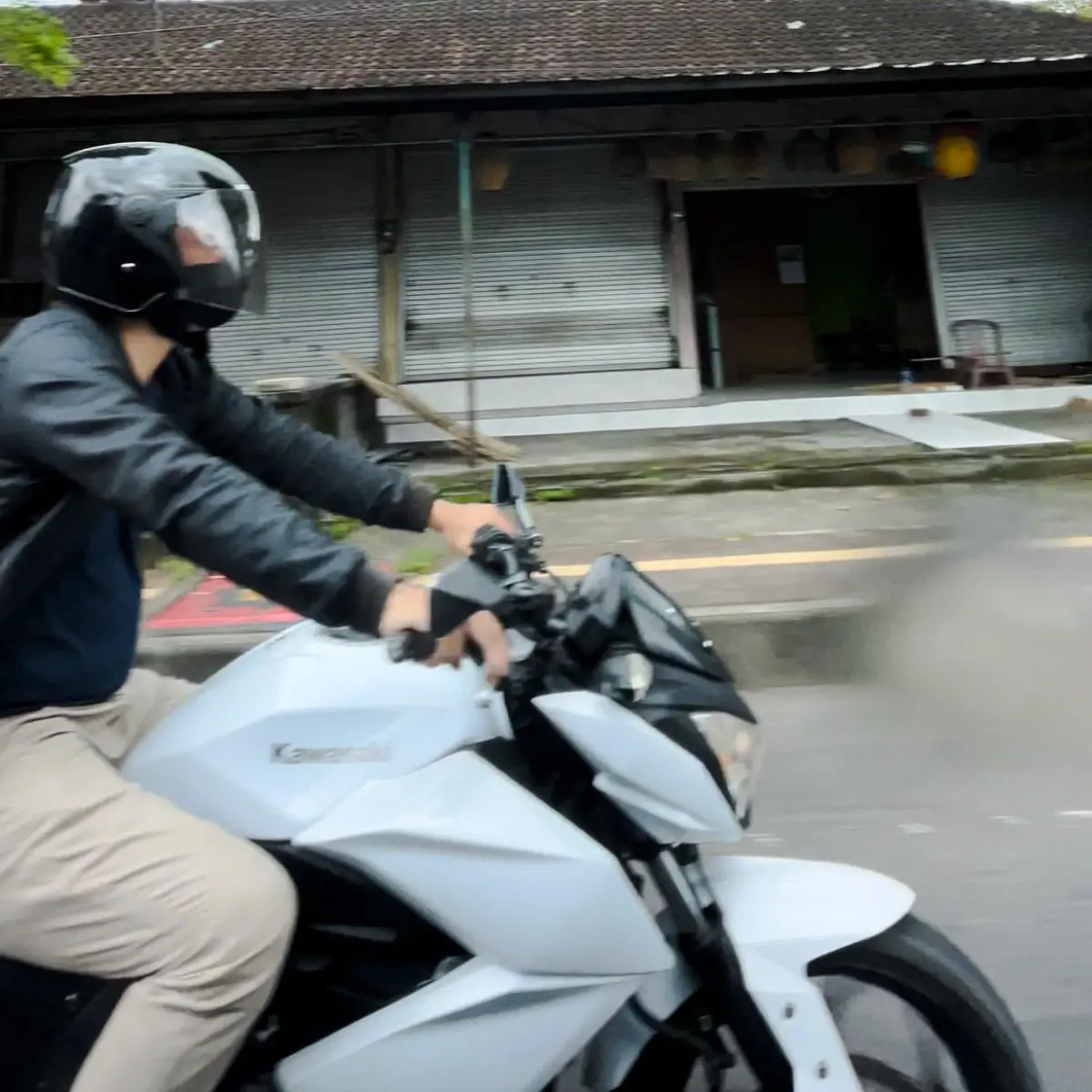 We've heard many stories from influencers and bloggers about their bikes breaking within the town centre or midway. These minor hiccups caused no serious harm, but they did add some time to their journey.
Going by motorbike is still good if you find a trusted motorbike rental service. Then, you'll be able to stop off where you want on the way from Canggu to Ubud. Take some photos, try local warung food or soak in the views. Going into Ubud, we saw a lot of independent art stalls that we wished we could've stopped by to visit.
Canggu to Ubud by Foot
Walking from Canggu to Ubud will take roughly 6 hours. While the roads are flat and wide towards Ubud, we don't recommend walking. The heat in Bali during the day is scorching hot, and during the night, the roads are not well-lit.
It's also unlikely for you to find a driver middle of the way to pick you up or call for help as you pass by some relatively remote areas.
Best Time of Day to Go from Canggu to Ubud
We recommend travelling from Canggu to Ubud on a weekday. The best time of day to go will be either before 10 am or after the lunch hour rush. This advice goes for whether you're travelling by car or motorbike.
The roads in Canggu are not well developed or well connected to each. This means it can get extremely busy at junctions and on the main road entering and exiting Canggu.
For our day trip to Uluwatu, we experienced more than 45 minutes of traffic jams just trying to leave Canggu during the lunch hour.
Once you get out of Canggu, your journey should be relatively smooth as you will pass by mostly village areas.
We headed out at about 1 pm on a Friday for our trip to Ubud. There was no traffic on the way, and we reached our hotel by 2 pm for check-in.
Best Season to Go from Canggu to Ubud
The best season to visit from Canggu to Ubud is April to September. However, avoid July and August as this is when most tourists will visit.
If you don't mind the occasional rain, October to March is an excellent time to visit. It's the wet season in Ubud, so most tourists won't be around.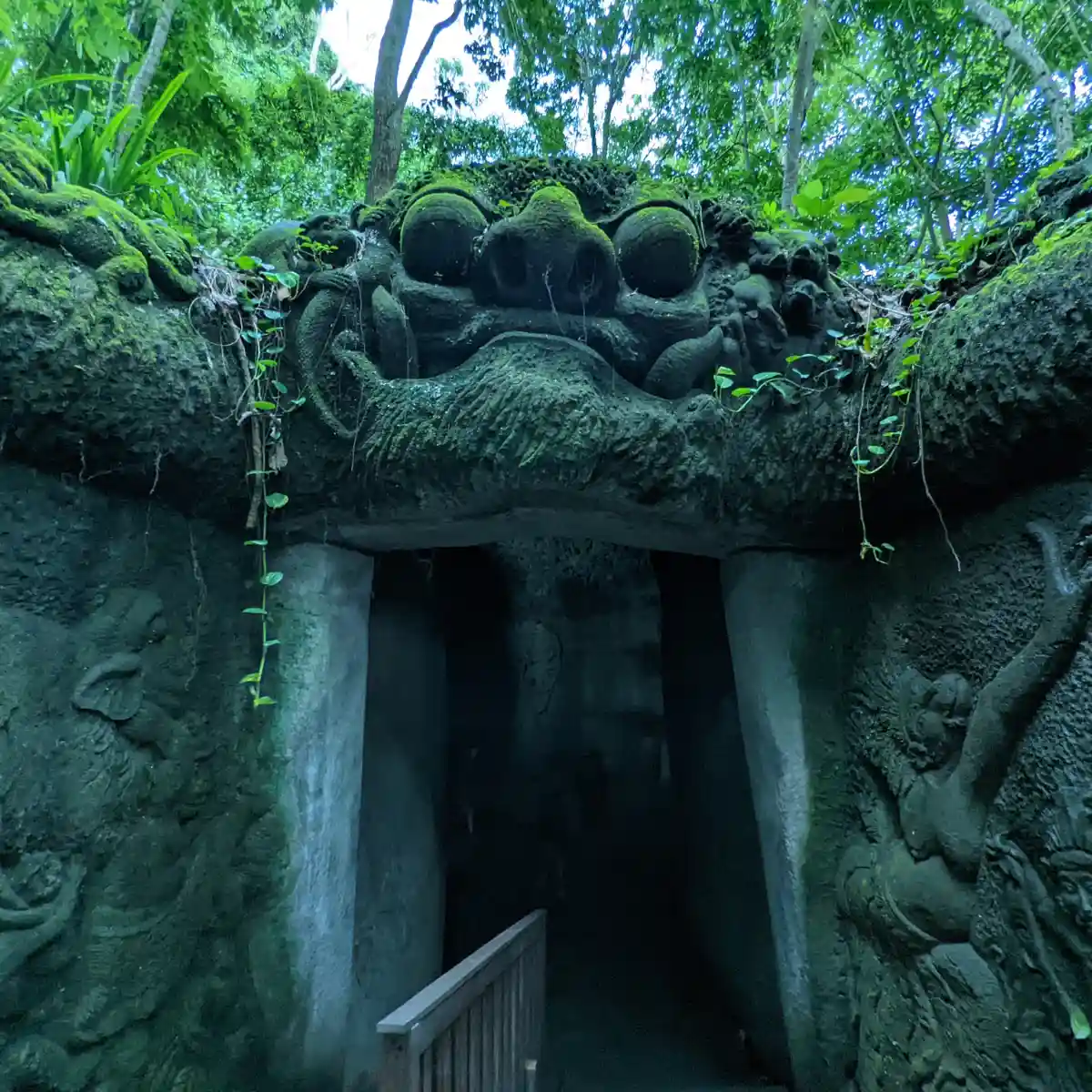 We visited during October, and we liked that there were fewer tourists than expected. There was a bit of drizzling in the night and heavy showers for a few hours. But the rain didn't stop us from exploring the area. We were able to visit many Ubud attractions like Sacred Monkey Forest Sanctuary and Ubud's art market.
Because we went to Ubud during this time of the year, we didn't have to queue to get into local attractions and popular restaurants.
Our Journey from Canggu to Ubud
Overall our journey from Canggu to Ubud was hassle-free, convenient and cheap. While it wasn't the cheapest option on our list, it was the most laid-back option. Not to mention the AC in the taxi made it a cooling journey and great for a quick afternoon nap!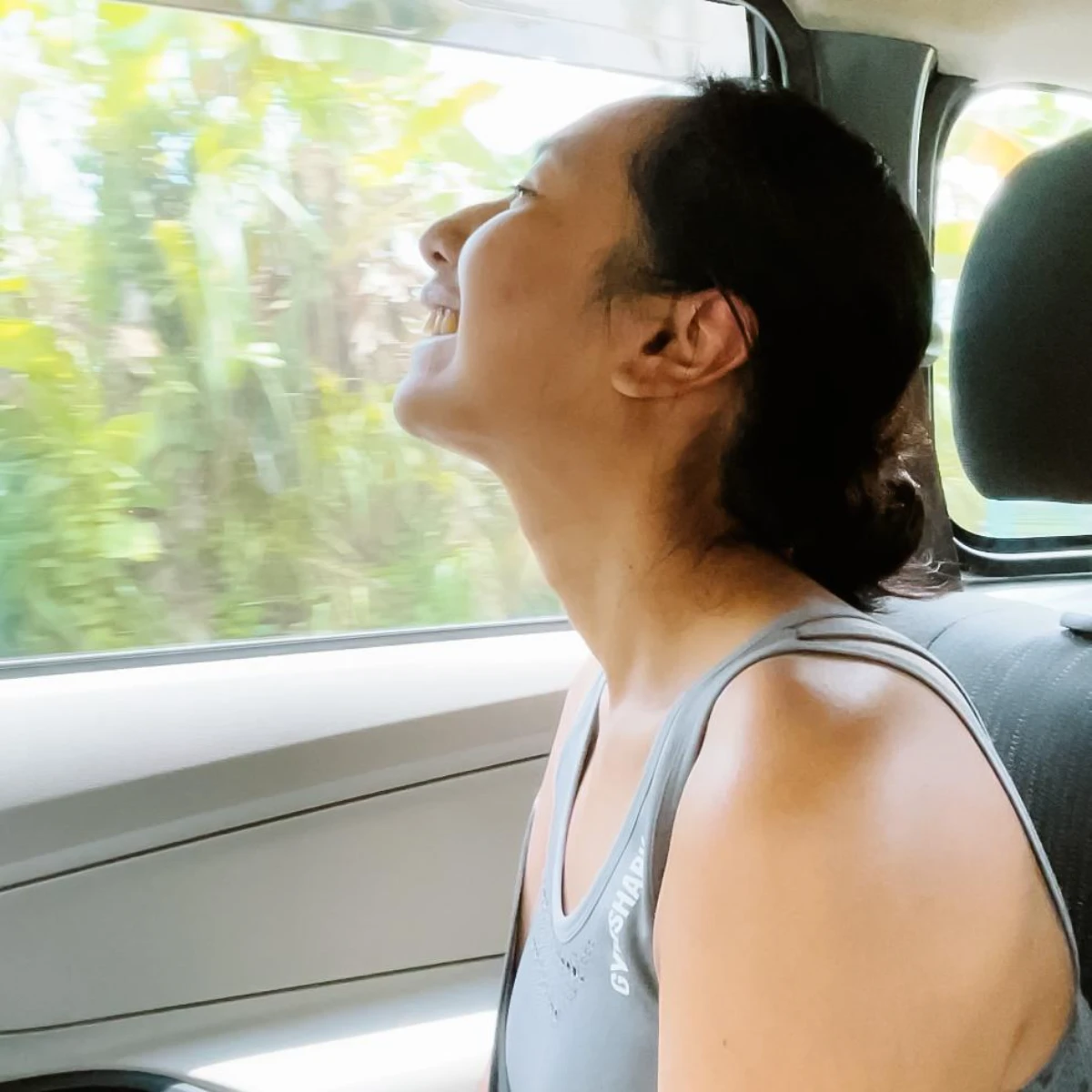 If you don't have a lot of time to spend in Ubud check out our guide on how to spend 1 day in Ubud.