Ruiz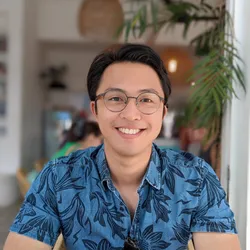 I am an adventurous geek who is rediscovering his passion for life outside four walls of the office, and beyond the 4 walls of the Chrome browser.
After working as a product manager in the tech startup world in super-urban cities like Tokyo and London for over 5 years, I decided to quit my job.
Ever since, I have attempted to redesign my lifestyle to being stuck in front of the desktop in the confines of an office most of the day, to lying in bed in front of my laptop in the confines of my bed (kidding, but it still happens - happily of course!).
Today, I run my own digital business in between travelling from one (personally) uncharted land to another. While I still work hard to earn a living, I love that I get to travel, discover and experience new cultures, foods and activities all over the globe. I have fallen in love with my new lifestyle as a digital nomad, and have not looked back since!